Weekly View
Sun. 11 Mar, 2018 - Sat. 17 Mar, 2018
Sunday, March 11, 2018
Scarsdale Synagogue Brotherhood is hosting a breakfast discussion regarding the important topic of the Opioid Crisis on Sunday, March 11
Below is an overview of who will be speaking and what will be discussed. If you would like to speak to someone for more information, please reply to this email and I will be happy to connect you with the appropriate person.
The Opioid Crisis: A Breakfast Discussion with Expert Speakers
SUNDAY, MARCH 11, 10:00 A.M.
Open to the community. $10 pp
RSVP HERE
Please join the Scarsdale Synagogue Brotherhood for a breakfast and an important program on the opioid crisis the nation is confronting. Scarsdale Synagogue's own Marc Friedberg has arranged for two expert speakers, Betsy Spratt, Director of Toxicology at the Westchester County Department of Laboratories and Research, and Lieutenant James Greer, of the Westchester County Police (VIEW THE BIOS), to present, and take questions, on this urgent topic, including:
Education on the signs and symptoms of addiction
How to communicate with family members in a positive way, and
National and local policy issues and solutions.
Scarsdale Synagogue is a reform congregation located at 2 Ogden Road, Scarsdale, NY 10583. 914-725-5175. Visit our website here.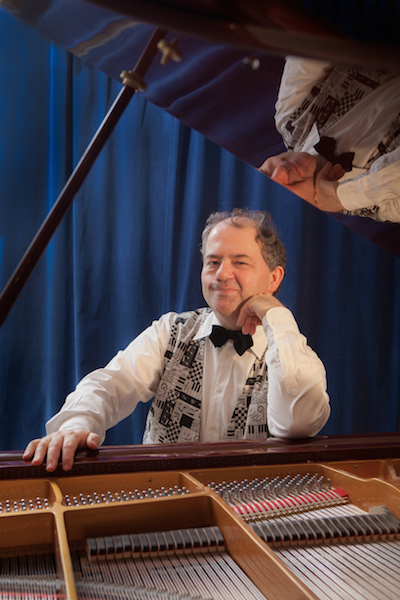 Pianist Peter Muir will present a concert program, "Rags, Blues and All That Jazz," Sunday, March 11, 3 p.m., at Scarsdale Woman's Club, 37 Drake Road. The public is warmly invited to attend the concert and talk, part of the year-long celebration of the club's centennial.

Muir will explore these three styles of American music, tracing their emergence, development and interrelationships between 1890 and 1930. Included in the program are works by Scott Joplin, W.C. Handy, Jelly Roll Morton and Fats Waller.

Muir has performed all over the world as a soloist and accompanist. He is an authority on American vernacular music with a Ph.D., in musicology. His book "Long Lost Blues: Popular Blues in American Culture, 1850-1920," was recently published by Illinois University Press.

Refreshments will follow the program.

Tickets to the concert are $25. Reservations are required as space is limited, Send checks to Carol Sarcinella, 20 Townsend Ave., Hartsdale, N.Y. 10530, by March 6.
Monday, March 12, 2018
The League of Women Voters of Scarsdale will hold their School Budget Study Information Session followed by their Member Consensus Meeting on Monday, March 12, 2018 at 10AM at Scarsdale Village Hall, in the 3rd Floor Meeting Room.
At the information session, members of both district administration and the Board of Education will present on the 2018-19 School Budget. Question & Answer Session to follow. This is open to League Members and the public.
Afterward, League Members will engage in a School Budget Consensus Meeting which is ppen to League members only.
To join the League of Women Voters of Scarsdale or for more information about the League, please visit our website, www.lwvs.org. Questions? Please contact Janice Starr and Linda Doucette-Ashman, LWVS Co-Presidents, at president@lwvs.org.
The First Ladies Coalition a one-woman play focusing on the lives of four First Ladies will be presented at the Scarsdale Public Library on Monday, March 12, at 7 p.m. The program, starring Ginger Grace, is for teenagers and adults.

The wildly extraordinary lives of the past become part of our lives today in the sewing shop of Colleen McCracken, an immigrant, ex-convict and domestic violence survivor. Colleen builds a coalition with four First Ladies: Eleanor Roosevelt, Jackie Kennedy, Lady Bird Johnson and Mary Todd Lincoln.

Mysteries and secrets are unveiled and with deep delight, mimicry and subtle impersonations, Colleen transports playgoers into the life and times of these iconic women. Driven by their inspiration and encouragement, she finds the power to turn insurmountable obstacles into the extraordinary — discovering new found freedom!

Grace has toured nationally opposite Rich Little in The Presidents, playing all the First Ladies from Jackie Kennedy to Hillary Clinton. She has taught acting and play writing with various organizations that advocate for the power of women's voices to be heard in the theatre and in the world.

Registration required at the library website, scarsdalelibrary.org.
Tuesday, March 13, 2018
Honor the Scarsdale High School athletes at the Maroon and White Winter Sports Awards Dinner on Tuesday, March 13 at 6:30 pm at Mulino's at Lake Isle, 660 White Plains Road, Eastchester.
*Seniors should arrive by 5:30pm for photos!
ATHLETES: Complimentary, but MUST RSVP
PARENT MEMBER: $35 Per Person
PARENT NON-MEMBER: $50 Per Person
RSVP online here by MARCH 7th.No payments accepted at the door and no refunds.
If you have any questions, email here.

Please support Maroon and White!
Maroon and White, in their 51st year, provides funds to purchase necessary equipment for the high school and middle school athletic teams and physical education programs not covered by the current year school budget. A few examples of what Maroon and White has donated in recent years are: $100,000 to the new High School Fitness Center; significant pledge towards the addition of lights to a school field; flexible volleyball net system for gyms; funding for coach training; field-based networked camera system for practice and game review; dugout benches, batting cage, and pitching machine for baseball; uneven bars and vault padding for gymnastics; mat and table score/time clocks for wrestling; radio helmets and racing poles for the ski team; helmets, goals and nets, and agility ladders for lacrosse; and support for the dinners that honor all of the athletic teams at the end of each of the three sports seasons.

You can support Maroon & White in two ways:
*Place an ad in the Maroon and White Journal, which will be distributed at the winter and spring sports awards dinners. Your athletes will love seeing their family supporting their athletic endeavors and over 500 families see the ad each season. Please click here to place an ad. The deadline is February 28, 2018.
*Become a member. 300 families are members of Maroon and White. Please click here to become a member.
Wednesday, March 14, 2018
Two book groups for adults are scheduled to hold their monthly sessions on Wednesday, March 14, at 1 p.m. at the Scarsdale Public Library.
Nancy's Book Group, led by Nancy Zachary, will discuss "My Name is Lucy Barton" and "Anything is Possible" by Elizabeth Strout.
In "My Name is Lucy Barton," a simple hospital visit becomes a portal to the tender relationship between Lucy Barton and her mother, whom she hadn't spoken to for many years.
A cast of small-town characters copes with love and loss as Strout in "Anything is Possible"
explores the whole range of human emotion through the intimate dramas of people struggling to understand themselves and others and the adult Lucy Barton returns to visit her siblings after 17 years.
Registration is required at the library's main desk or by calling 914-722-1301.
Nancy's Group will meet in April to discuss "Killers of the Flower Moon: Osage Murders and the Birth of the FBI" by David Grann.
Not Your Kids Book Club for Adults, the monthly session for adults interested in what young adults are reading, will discuss "Jane Unlimited" by Kristin Cashore.
In "Jane Unlimited," Jane, a year out of high school, has no direction after her aunt dies. She is invited by a glamorous acquaintance to a gala on the family's island that her aunt had told her she must attend if ever invited. What follows are choices that can ultimately determine the course of her untethered life, but every choice comes with a reward, or a price
Not Your Kids Book Club for Adults is led by Scarsdale resident and children's author Sheela Chari. To register and reserve a copy of the book go to the library website or call the Reference Desk at 914-722-1302.
A celebration of poetry and Women's History Month will be held at the Scarsdale Public Library on Wednesday, March 14, at 7 p.m.
Local poets who are members of the Poetry Caravan, including Ruth D. Handel of Scarsdale, will read their poems that chronicle women's lives, achievements, angers and hopes, past, present, and future
Attendees can participate and share their own original poems or favorite ones.
The Poetry Caravan, now in its 15th year, is a volunteer organization of 35 Westchester poets who bring poetry to the community.
Thursday, March 15, 2018
Friday, March 16, 2018
Irving Picard, the Court-appointed trustee for the liquidation of Bernard L. Madoff Investment Securities, will discuss the unprecedented global recovery effort stemming from one of the largest financial frauds in U.S. History.
As trustee, Picard's mandate is to recover the principal stolen by Madoff from customers with allowed claims, totaling 16.8 billion dollars. He has recovered 12.9 billion dollars, all of which will be returned to defrauded customers, and to date, has distributed 11.4 billion dollars.
The Madoff liquidation continues to be a topic of global interest. Picard has been tapped by leading news organizations to discuss the case and to shed light on what the world can learn from it.
FRIDAY, MARCH 16
6:15 p.m. - Shabbat of Simcha service
7:00 p.m. - Dinner and/or lecture @$36pp RSVP HERE
7:45 p.m. - Speaker/Discussion
Scarsdale Synagogue is honored to have it's distinguished congregant give his insights into the heartbreaking and groundbreaking Madoff affair in an intimate setting.
This is a night that's not to be missed! VIEW PICARD'S BIO HERE

Scarsdale Synagogue is a reform Jewish congregation located at 2 Ogden Road, Scarsdale. www.sstte.org, 914-725-5175
Saturday, March 17, 2018
Presented by the Archaeological Institute of America - Westchester Society
Speaker: Audrey Horning, College of William and Mary
Saturday, March 17th at 2:00 PM
Early British colonial settlements in Ireland and North America occupied a parallel and overlapping universe, so intimately connected that in the early seventeenth century, the chronicler Fynes Moryson would refer to Ireland as "this famous Island in the Virginian Sea" (Moryson 1605-1617). Drawing from a range of archaeological projects in both North America and Ireland, the lecture will consider the similarities and dissimilarities between the two lands and the cultural entanglements of the early modern Atlantic. Familiar places like Roanoke, Jamestown, and Plymouth will be discussed in light of their lesser known Irish connections, while the long held notion that Ireland served as a model for New World English colonial ventures will be challenged.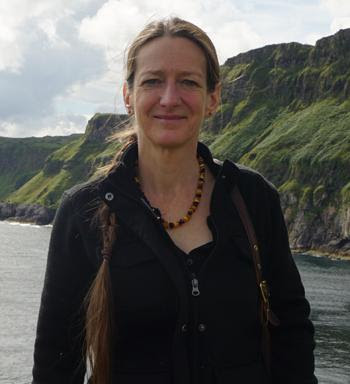 Categories
Powered by JCal Pro - the Joomla Calendar