Weekly View
Sun. 17 Jun, 2018 - Sat. 23 Jun, 2018
Sun. 17 Jun, 2018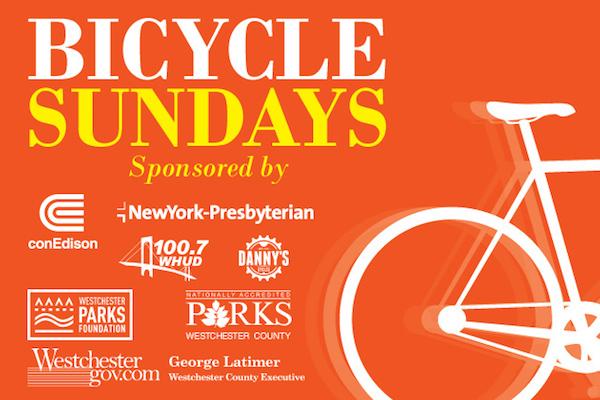 Bicycle Sundays, a Westchester County Parks program, is sponsored by Con Edison, New York Presbyterian Hospital, the Westchester Parks Foundation and Danny's Cycles, with support from WHUD.
During Bicycle Sundays, the parkway is open exclusively for bicyclists, in-line skaters, scooters, walkers and joggers from Exit 22 at the Westchester County Center to Exit 4 at Scarsdale Road in Yonkers, a round-trip distance of 13 miles. The road is closed to automobiles in that stretch of parkway. Admission to the event is free. Parking is available at the County Center lot in White Plains for $7.
For additional information please contact Westchester County Parks at (914) 864-PARK or click here.
Mon. 18 Jun, 2018
Tue. 19 Jun, 2018
On Tuesday, June 19, at 11:30 a.m., Chi-Chi Batsman will bring her viola and violin for pre-school children in another performance of Petite Concert. Due to the upcoming relocation of library operations to Library Loft during construction at the Olmsted Road building, the two programs will be held at Shaarei Tikvah at 46 Fox Meadow Road. Directions are available on the temple website. Required registration is limited to Scarsdale residents and can be made at the library website. No food or drinks are permitted. Parking is limited to spaces in front of the building.
Wed. 20 Jun, 2018
Thu. 21 Jun, 2018
Fri. 22 Jun, 2018
On Friday, June 22nd at 10AM, the SHS graduation will be held on Dean Field. In the event of rain, the graduation will be held indoors in the gyms with additional viewing space available in the auditorium. 
Sat. 23 Jun, 2018
Categories
Powered by JCal Pro - the Joomla Calendar