Weekly View
Sun. 28 Oct, 2018 - Sat. 3 Nov, 2018
Sun. 28 Oct, 2018
The ghosts will haunt the graveyard at the Church of St. James the Less on Sunday evening, October 28th, beginning at 6:00pm. However, Mother Astrid Storm, rector of St. James, assures everyone there is no reason to be afraid – these are historic spirits not horrifying ghosts.

Buried in the cemetery at St. James the Less, the only graveyard in the Village of Scarsdale, are a number of historic figures, including Major William Popham, who was a friend of George Washington's, and John "Scarsdale Jack" Van Kuren Newkirk, a Scarsdale High School alumnus, fighter pilot and World War II hero, who was killed in action against the Japanese.

Another somber and historic feature of the graveyard is the burial site of slaves who attempted to find freedom in Canada via the Underground Railroad but died en route. Since it was a crime to assist escaping slaves, the church buried these African Americans without formal headstones instead using a loose grouping of rocks to mark the spot where these brave people were interred.

While tours of the graveyard are ongoing, there will also be a Halloween party for children inside the church, complete with a haunted house run by the Senior Youth Group of St. James the Less. The Halloween party and haunted house are a longstanding and popular tradition at the church.

St. James the Less
10 Church Lane
Scarsdale, NY
www.stjamesscarsdale.org
Mon. 29 Oct, 2018
The Westchester Community College Foundation is presenting its annual Great Chefs Series of wine tastings, cooking demonstrations, and three-course dinners in October. These tantalizing events co-sponsored by DeCicco & Sons and Wine Enthusiast will be held in the college's state-of-the-art instructional kitchens and Culinary Dining Room on the Valhalla campus. 100% of funds raised from the Great Chefs series will benefit the Foundation's scholarship fund and the college's on-campus food pantry.
Monday, October 29 at 6:00 p.m. Fin & Brew (of Peekskill). Witness Chef Mike Anastacio's enthusiasm and skill as he prepares seafood and other seasonal based cuisine with such clear and purposeful instruction, it will leave you feeling confident to call yourself Chef. Beverage pairing provided by River Outpost Brewing Co. and Wine Express.
Tickets for each event are $150. For details, please visit the college website www.sunywcc.edu/greatchefs. Contact Sue Mackey at sue.mackey@sunywcc.edu or 914-606-6558.
Tue. 30 Oct, 2018
Wed. 31 Oct, 2018
On Wednesday, October 31st (Halloween,) there will be a Costume Parade held in the Village streets by Chase Park. The parade line up begins at 3:45 pm in front of Chase Park. The parade will start at 4:00 pm. Special entertainment and refreshments provided by Lange's Deli will be served after the parade. All Pre-K and Elementary School children are welcome to participate in the costume parade. Please note that the parade this year WILL NOT take place on the day of window painting as in the past.
Thu. 1 Nov, 2018
Fri. 2 Nov, 2018
Sat. 3 Nov, 2018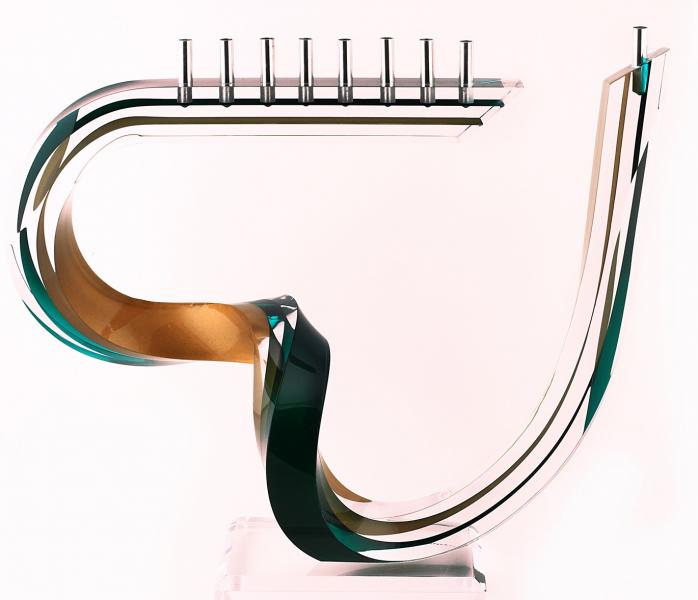 Glass by Emmanuel Bouzaglou Zefat Israel1A dazzling array of Judaic crafts and jewelry will be shown and sold at the 24th Bet Am Shalom Judaica Craft Show. Saturday, November 3, 8-11 p.m., and Sunday, November 4, 10 a.m-5:30 p.m. This juried show includes hundreds of works of art, crafts and jewelry from the U.S. and Israel. Works are available in all price ranges, in ceramics, silver, glass, etc. for ritual, decorative and practical use in the home and synagogue.
Festive Opening Night on Saturday with live musical entertainment, wine and refreshments. Admission is $12 per person for the Saturday night event and $8 on Sunday (Sunday re-entry free if paid Saturday night). Children under 13 are free. A discount voucher can be found online.
At Bet Am Shalom Synagogue, 295 Soundview Avenue, White Plains, NY.
For additional information and directions visit www.betamshalom.org/judaicacraftshow or call 914-946-8851 Monday – Friday.
Categories
Powered by JCal Pro - the Joomla Calendar