Woman Hit By Car on East Hartsdale Avenue
Details

Category: Around Town
Published:

14 December 2019

Written by

Joanne Wallenstein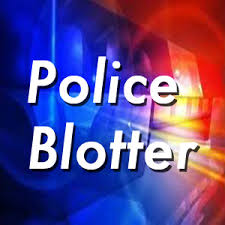 Another serious pedestrian accident occurred in Hartsdale on Friday night. At around 6:00 pm on December 13, a 71 year-old woman was hit by a car as she crossed Hartsdale Avenue near 45 East Hartsdale Avenue. It was a rainy, misty night. Police were called and found the woman lying injured in the eastbound lane of East Hartsdale Avenue. Greenburgh Police EMS were called and transported her to a local hospital. She is listed in critical condition.
The 81 year-old driver stayed at the scene of the accident and is cooperating with the investigation. The Greenburgh Police Accident Investigation Team is asking anyone with information concerning the investigation to contact them at 914-989-1726.
Preliminary facts indicate the pedestrian was crossing in the middle of the block on East Hartsdale Avenue between Wilson Street and Columbia Avenue in a northerly direction towards 45 East Hartsdale Avenue when she was struck near the double yellow line along East Hartsdale Avenue.
This is the third serious pedestrian accident in the area in just three months.
On Friday evening November 22 at 6:10 P.M. a 67 year-old Edgemont woman was hit by a car at the intersection of Fort Hill and Underhill Roads. She was taken to Westchester Medical Center and died later that night from her injuries.
And on October 18, 2019 two children, ages 14 and 11 were struck by a car on Central Avenue near Sacred Heart Church at Lawton Avenue.
Tree Lighting and Breakfast with Santa Bring Joy to the Dale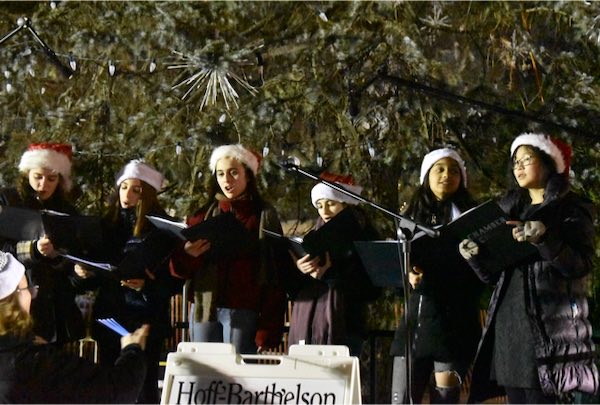 Hoff Barthelson SingersOn Friday December 6, Scarsdale rang in the holiday season with the annual tree and menorah lighting in Boniface Circle. Residents were treated to music, courtesy of carolers from Hoff Barthelson Music School and For Good Measure, the high school a cappela group, as well as hot chocolate served by the Scarsdale Police Department. Santa was on hand to preside over the festivities, and his elves entertained the little ones with cookie decorating and face painting, and planting seeds in ecofriendly planters to take home. The crowd also was able to enjoy dinner on the go from Walter's and Westchester Burger Company food trucks. A great time was had by all.
The festivities continued on Saturday morning, with a special breakfast with Santa that was prepared by the Scarsdale Fire Department. Local families were treated to pancakes and all the fixings, as well as arts and crafts for the kids. The little ones also got to spend some quality time with Santa and tell him what they're hoping to receive this holiday season, and he sent each child home with a goodie bag. Both events were sponsored by the Scarsdale Village Parks, Recreation and Conservation Department as part of their annual programming for Scarsdale residents.
Photos: Olivia Halligan
2019 Guide to Great Gifts and Food From Local Merchants and Restaurants
Details

Category: On Our Radar
Published:

09 December 2019

Written by

Joanne Wallenstein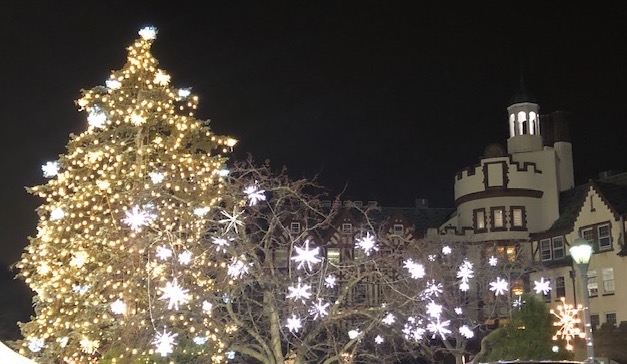 With Christmas and Chanukah just a few weeks away, take a look at what local merchants and restaurants are offering for holiday gifts, catering, celebrations and dinners out. Shop and dine local for the best holiday gifts and fare. To add your business to the list, email us at scarsdalecomments@gmail.com. Happy Holidays!
Bronx River Books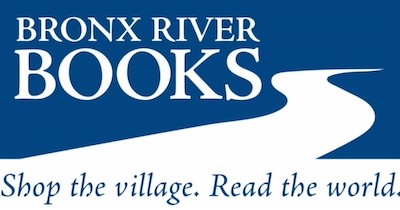 For a thought-filled gift - one of the 100 Notable Books of the Year as selected by The New York Times.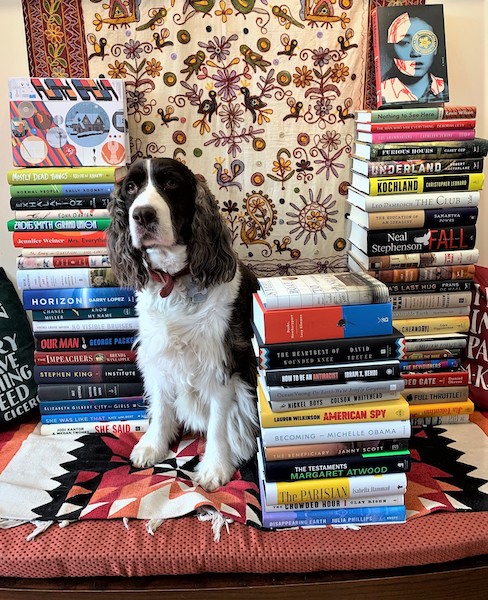 Bronx River Books
37 Spencer Place
Scarsdale, New York
914-420-6396
bronxriverbooks.com
Current Home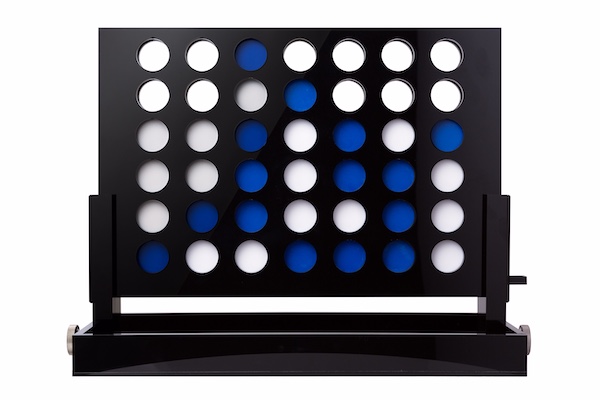 Gift them the gift of fun this holiday season! Current Home offers beautiful yet fun games for everyone on your list.
Connect with friends and family with this acrylic Connect Four game. The nostalgic game meets a chic new vibrant design.

Rack up the holiday gift giving points with a modern twist on an old time favorite. This acrylic Rummikub set comes with four racks. So sleek you can leave it out for a game at any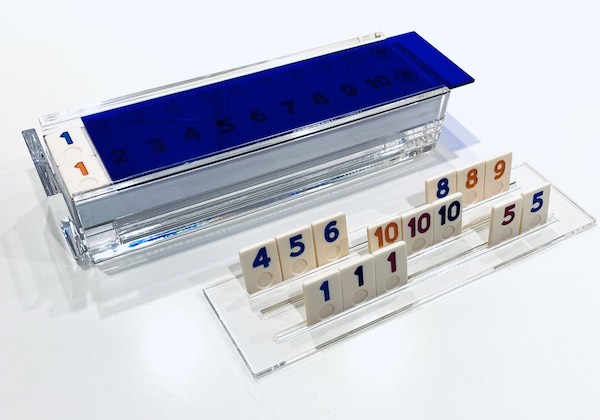 time! Check out their website for more great gift ideas.

Current Home
1096 Wilmot Road
Scarsdale
(914) 723-2462

Eastchester Fish Gourmet

This holiday season, let Eastchester Fish Gourmet cater your holiday dinner. There's shrimp, calamari, lobster and more for Christmas Eve, New Year's Eve and all seasonal parties. See the menu here.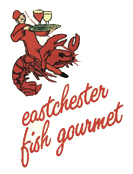 Also order holiday gift certificates online for food from the market or dinner at Eastchester Fish, the authority on fresh fish since 1981. They are easy to order and they never expire.
Eastchester Fish Gourmet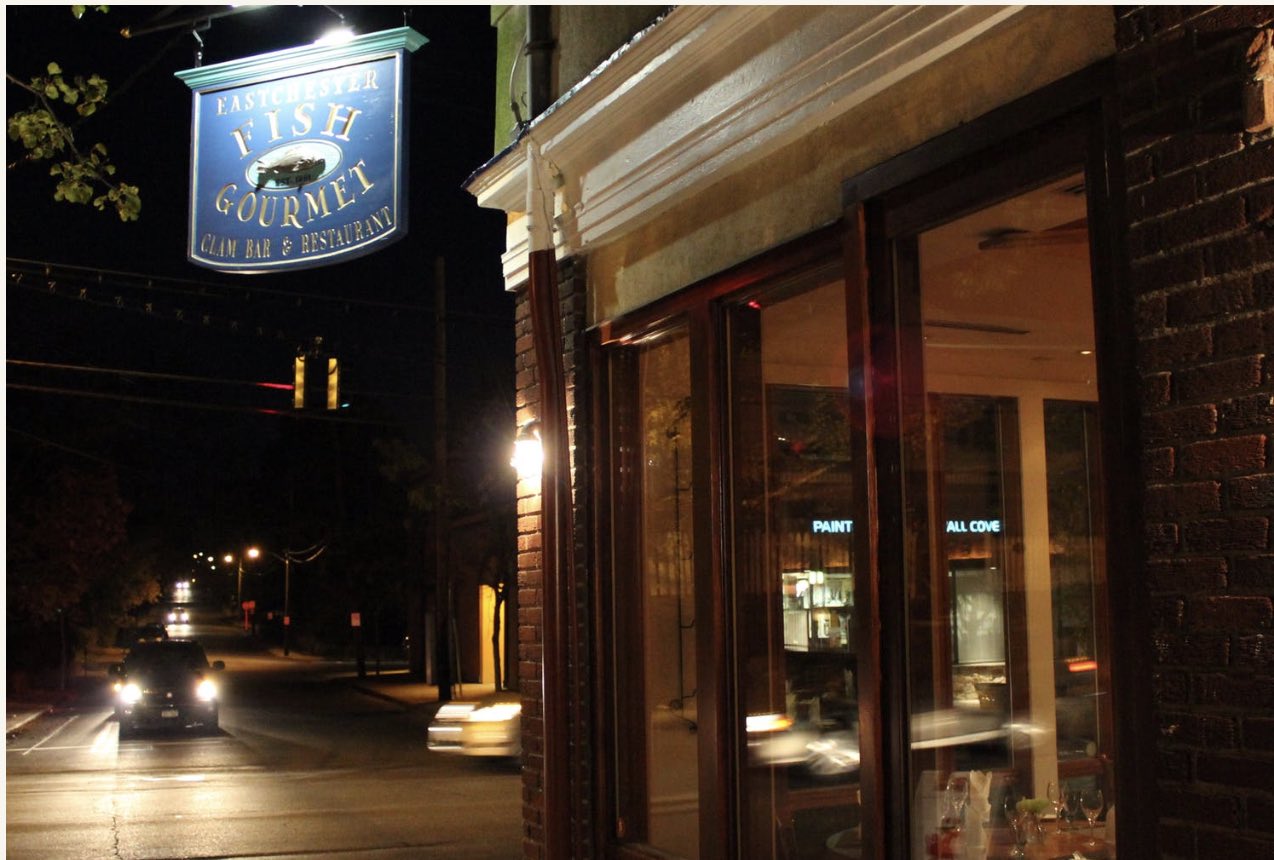 837 White Plains Post Road
Scarsdale, NY 10583
(914) 725-3450
The Eye Gallery of Scarsdale
The Eye Gallery of Scarsdale invites you to check out the latest sunglasses and eyewear for this holiday season! With new styles from Chanel, Chrome Hearts, Jacques Marie Mage, and Barton Perriera you will never run out of options for holiday gifts this year! And while you're in town make sure to make an appointment for your annual eye check-up.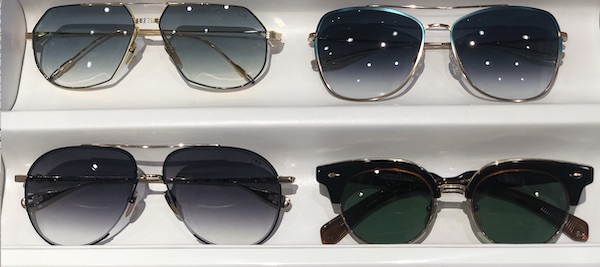 Eye Gallery of Scarsdale
8 Spencer Place
Scarsdale, NY
(914) 472-2020
Gift Cards for City Limits and Moderne Barn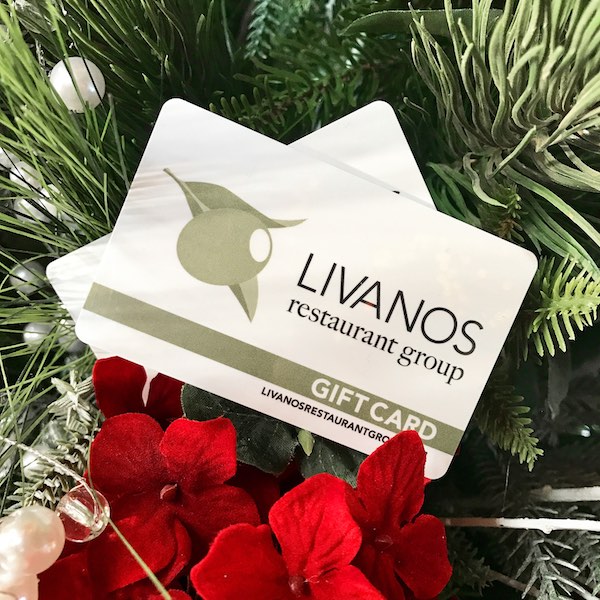 Give the gift of exceptional global cuisine to friends and family this holiday season. Each gift card purchase of $300 or more earns you a $50 bonus gift card! Receive a $100 bonus with your purchase of $500 or more in gift cards, and a $200 bonus with purchase of $1000 or more. Gift cards can be redeemed at any Livanos Restaurant Group location, including City Limits Diner in White Plains! Visit the restaurant or go online to take advantage of this amazing offer now through January 1, 2020.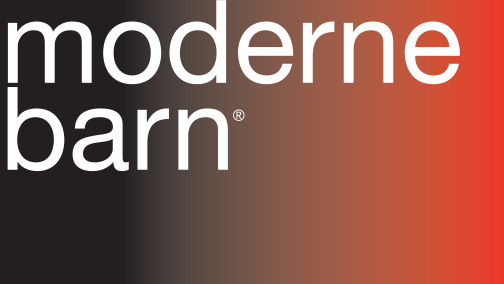 Moderne Barne
430 Bedford Road
Armonk, New York 10504
914.730.0001
Eye Q Optometrists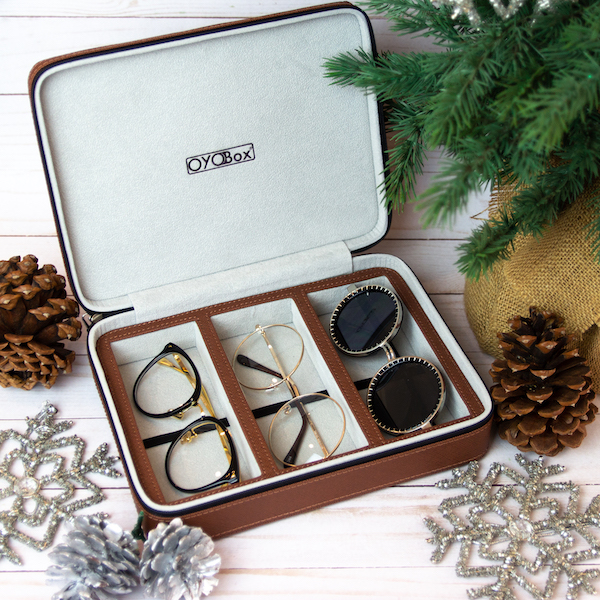 OYOBox Eyewear travel cases are the perfect gift! Give the eyewear enthusiast in your life the perfect travel solution. Available in chocolate brown, navy, and gray leather. Give the gift of sight this year with an Eye Q optometrist gift card. Gift cards are available in store or on our website.
Eye Q Optometrist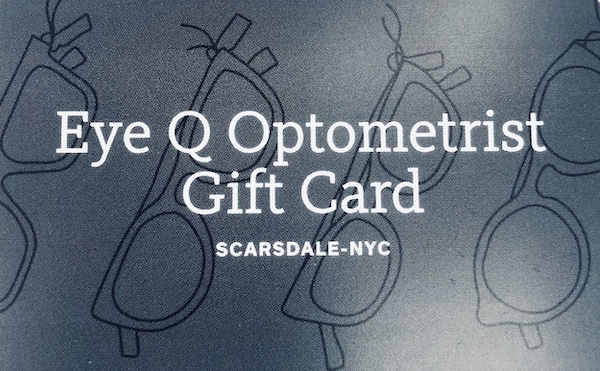 1098 Wilmot Road
Golden Horseshoe Shopping Center
Scarsdale, New York 10583
914-472-5932

Granita Cucina & Bar
The newly opened Granita Cucina & Bar is a contemporary Italian restaurant and bar. Granita's roots are from its sister restaurant, Sotto 13, in the West Village, NYC. Granita brings a sophisticated city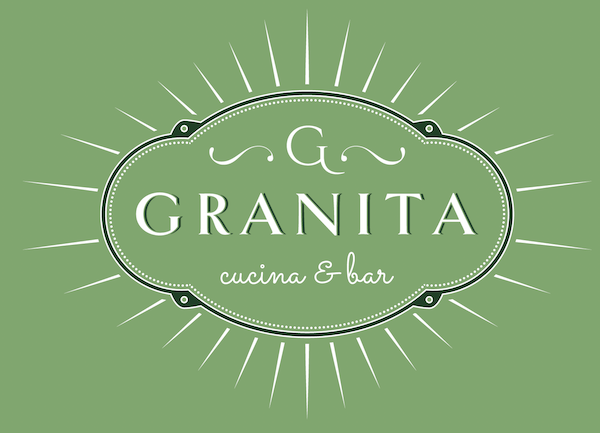 vibe to Westchester and is the ideal spot for your holiday get together and party. A gift card to this new hot spot makes a perfect present!
Open seven days a week for lunch and dinner.
Granita Cucina & Bar
Hartsdale Village
202 East Hartsdale Avenue
Hartsdale, NY 10530
www.Granita.com
(914) 725-8420
Greenwich Medical Spa



At Greenwich Medical Spa of Scarsdale, choosing to let them choose is always a good choice! That's why a Gift Certificate is the perfect choice for your loved one this holiday season. Choose from wrinkle reduction, body contouring, and skin tightening... to laser hair removal, hair restoration, facials and more! Our expert providers will tailor each treatment plan to the patient's individual needs. Purchase a gift certificate online or in store conveniently located at the Golden Horseshoe Shopping Center.
Buy your gift certificate here:
Special Promotion: Purchase a gift certificate valued at $250+ and receive a FREE $50 gift card!
I Am More Scarsdale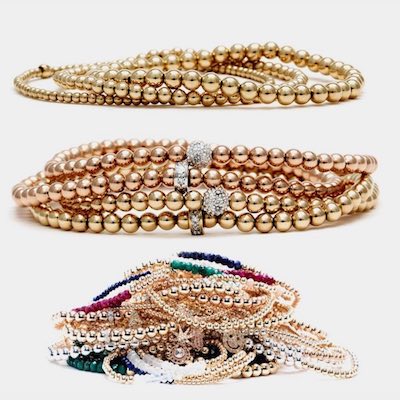 Karen Lazar's 14k gold-filled bracelets are versatile and can be dressed-up or dressed-down. They look amazing with a watch, bracelet, or in a stack, and they can feel both bohemian and classic. The bracelets also give women that opportunity for a quick fix--something new and shiny that you can add to your existing collection. Prices for bracelets range from $45- $180. 10% discount offered on stacks of 5 or more bracelets. I Am More Scarsdale is a unique women's retail concept in Scarsdale Village, featuring the hottest new trends in fashion, accessories and jewelry.
I Am More Scarsdale
6 Spencer Place, Scarsdale
914-723-6673 (MORE)
JCC of Mid-Westchester

20% off at the JCC of Mid-Westchester.
Looking to relax, or for a great holiday gift? JCCMW is offering 20% OFF Massage and Reiki packages when purchased between December 8th – 15th, 2019.
From January 1st- 30th, 2019, JCCMW is also offering 1 FREE month for all new memberships through their Healthy Habits Membership Promotion.
To take advantage of these great offers visit jccmw.org, or call 914-472-3300!
JCCMW.ORG
999 Wilmot Rd, Scarsdale, NY
914-472-3300
Lulu Cake Boutique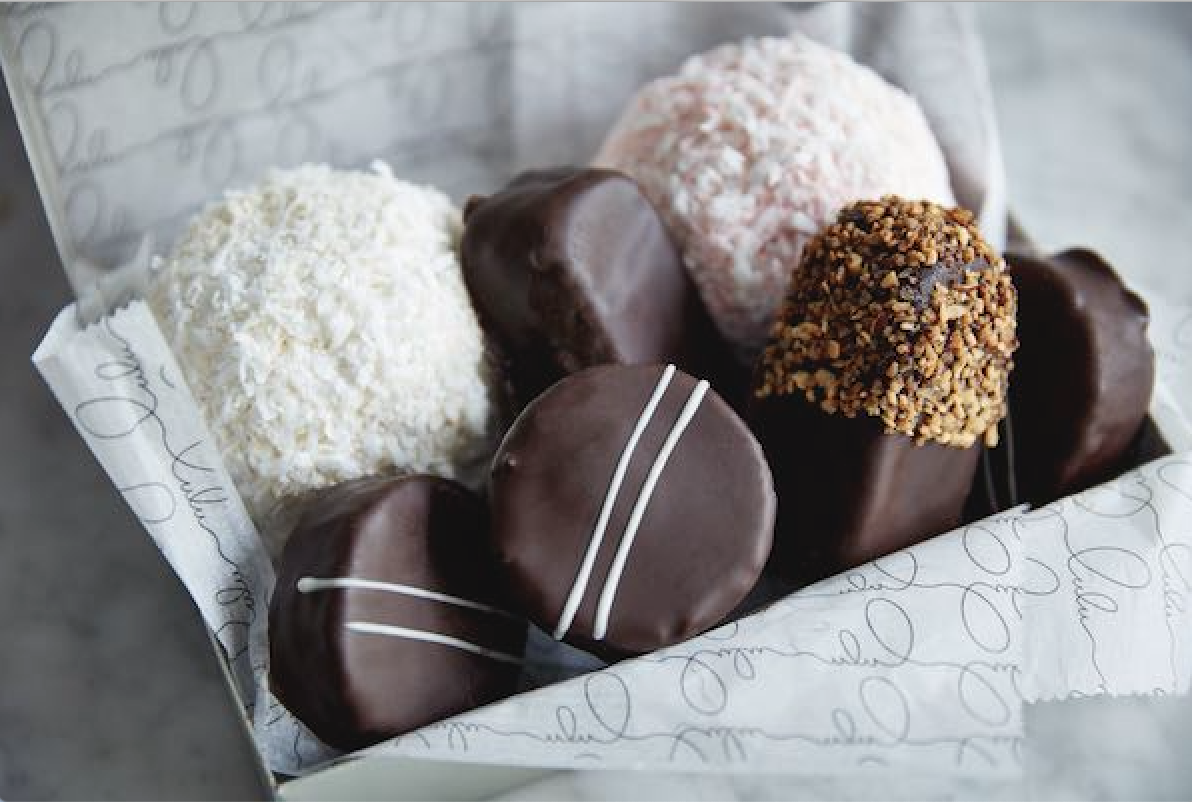 Lulu Cake Boutique has a special holiday menu with signature sweets for Chanukah, Christmas and New Years. Lulu's holds the original secret recipe to Jespersen's Sarah Bernhardts, crafted with the finest ingredients: Valrhona chocolate, imported Italian almond paste, fresh local cream and butter. Dazzle your guests with this creative confection featuring Santa, a gift list and wrapped presents in red, green, purple and blue.
Also on the menu are three variations on "Buche de Noel" in Valrhona chocolate, nutella with candied hazelnuts or pistachio salty caramel with dark chocolate. Find artisan rainbow cakes in apricot pear and almond, lemon and candied ginger and chocolate framboise raspberry as well as yodels, assorted retro twinkies and rugelach. Ask about retro dessert gift sets starting at $50.
Mention "Scarsdale 10583" for a free gift with any purchase over $50! Order today. Lulu will be open on Christmas Eve, December 24 and New Year's Eve, December 31 for pick-ups from 9 am to 1 pm.
Lulu Cake Boutique
40 Garth Road
Scarsdale, NY 10583
(914) 722-8300

Wines from Zachys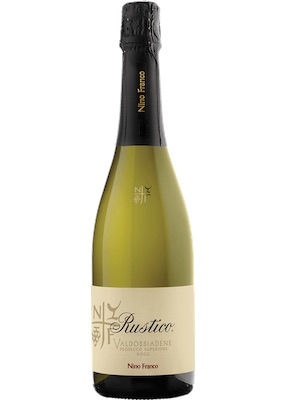 A gift of wine or prosecco is always appreciated. Two best-sellers and amazing values from Zachys are:
Second Growth Columbia Valley Cabernet Sauvignon 2016. Item #448374 / Score 91I WA Reg Price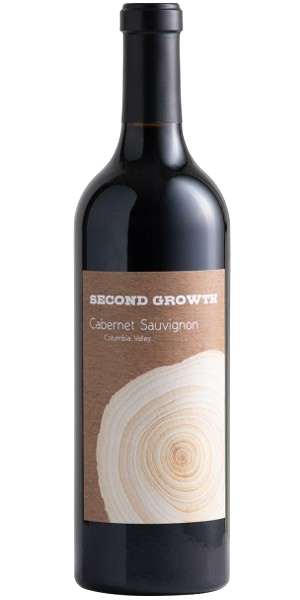 $23.99 / Special Price $17.99
Prosecco Rustico Nino Franco NV Item #111240 / Score 94 WE
Reg Price $19.99 / Special Price $17.99

Visit Zachys at 16 East Parkway, across from the Scarsdale Train Station, for these and more great options from our 2,000 selections or visit Zachys.com.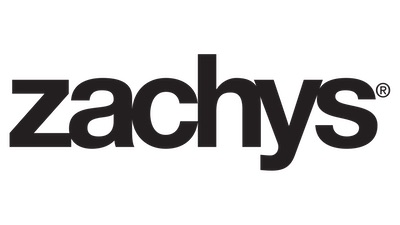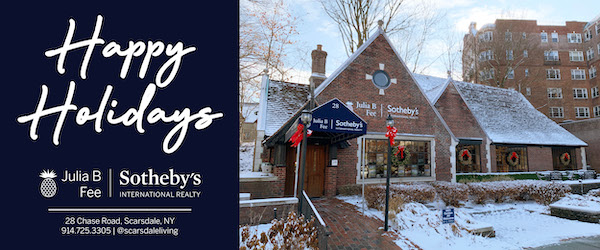 The 2019 Guide to Holiday Tipping and Gifting
Details

Category: On Our Minds
Published:

05 December 2019

Written by

Stacie M. Waldman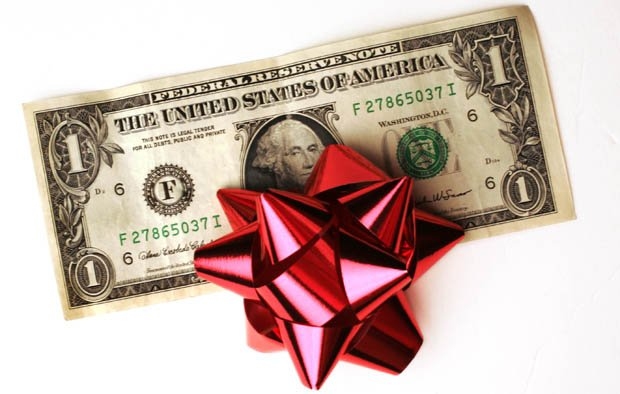 Christmas tunes are playing on the radio, you took advantage of the Black Friday super-sales and you gave generously on Giving Tuesday …. so what's next on your holiday list? Tips … and all the questions surrounding them. What are you tipping the trash guys? Are you allowed to give a cash gift to the mail carrier? If you get your hair highlighted right before Christmas, should you give more than the usual tip?"
Why do we tip? Some people tip and gift simply because it brings them joy. Others say they want to show appreciation for those who make their life easier or better while some tip out of obligation or fear that they won't get good service if they don't tip at holiday time.
Most just want to know what everyone else is doing so that they can tip the right people the appropriate amount.
The Emily Post Guide to Etiquette suggests thinking about tipping at holiday time in the following way and giving based on the following:
• The quality and frequency of the service you receive
• Relationship with service provider
• Years person has provided service
• Budget: only give what you can afford
• It's always okay to give baked goods and a note showing your gratitude
The guide also states that all gifts or tips should be accompanied by a personal note.
It takes a village to answer the tipping question and thankfully, our village loves to respond to surveys. Here's a breakdown of your response to our survey:
The Nanny: As a regular in the household, it is no surprise that nannies get the biggest gifts from the families for whom they work. The overwhelming majority of people give their nanny a full week pay as a bonus or tip. Some people say that they give a smaller amount of money ($100-$200) and a gift like a nice handbag or perfume. Etiquette sites warn that nannies do not want gifts related to kids, particularly your kids (like a framed picture), but they do recommended that your children write a note or draw a special picture for their nanny accompany the gift. A note of gratitude from the parent(s) goes a long way.
The cleaner/housekeeper: These are other people in many people's lives that are not regularly tipped. Two-thirds of respondents show their appreciation with a gift of one-week's pay. Another 15% give $200 which may be more or less than they pay their crew weekly. About 10% of people give a $100 bonus to their cleaning help during the holidays. Again, if this is someone you have a personal relationship with, a note of thanks is always appreciated.
The Beloved Babysitter: If you love and appreciate your babysitter, it's nice to give this person a card expressing your gratitude and a little extra spending money over the holidays. Most people give $50, $100, or an average week's pay. If your kids add on to this with an art project or card, that's even better.
The Trash Pick-Up Team: Although it's not a glamorous job, being a sanitation worker has its perks. Whereas Scarsdale's Department of Sanitation has a policy stating that sanitation workers cannot accept or solicit monetary gifts, it seems like a good number of you either ignore this or don't know about it since only 8% of people don't give cash. Of those who do tip, 45% leave $25 per person, 33% leave $50 per person and 14% leave $100 per person. One person responded that they leave a week's pay, but I'm not sure how we know what that is.
A very common question is HOW do you tip them, as in where do you leave the money and cards? Some people tape gifts onto their garbage or recycling bins but if you worry about someone else taking it, you can leave a note asking them to ring your doorbell and then hand them their gifts on garbage collection day. Of the 8% who do not acknowledge sanitation workers with cash, the most common reason they give is because they are salaried employees with benefits and are not dependent on tips.
The Mail Carrier: Postal workers are usually acknowledged during holiday time, although the United States Postal Service (USPS) does not allow mail carriers to accept cash gifts, checks, or any other form of currency. They may accept snacks and beverages, gifts valued under $20 including gift cards to a specific retailer, or gift baskets that can be shared with other staff. That being said, of the 80% of people that give a cash gift to the mail carrier, half give $25. Other denominations include $50 (26%), $100 (14%). A few people give a token $10 thanks. Again, mail carriers are not tip-dependent workers, so if your budget is tight and your mail delivery person doesn't show much love, consider skipping the tip.
The Delivery People: Newspaper delivery people depend on tips for income, so it's nice to give a bit extra ($10-$25) to these people during the holidays if they provide a good service. Private delivery services (like FedEx and UPS) may accept monetary and non-monetary gifts, but they are salaried employees and do not depend on tips for wages. One-third of people give cash gifts of $25-$50 to their package delivery people but two-thirds give nothing extra to them during the holidays.
The Teacher: Almost everyone appreciates their children's teachers and all but 5% acknowledge them at holiday time with a gift or a cash equivalent. Of the 78% of respondents who have kids in school, 25% give a gift valued under $25 and 6% give a gift valued over $25. Another 25% give $25, 10% give $50 and 8% of people give their child's teacher $100. Although it is likely that some respondents have children in private school with different policies, Scarsdale school policy states that class parents can ask for contributions of up to $10 per family for a group gift for the teacher and individual gifts must remain under $15. Hmmmm….
The Lawn Service: Less than 20% of people gift their landscaping/lawn service companies during the holidays but those who do give about what they pay their lawn company for one or two weeks of mowing. T'is not the season for lawn care so that may be the reason people forget the gardener.
The Bus Driver/Monitor: Less than half of respondents have a bus that takes their kids to school, but of those that do, most give $25 or $50 to the driver and monitor. If your kids are on a bus with other kids you know, it might be a good idea to pool money and give one larger gift to the driver and monitor. It's also nice to have your kids write a card or draw a picture if they like their experience on the bus.
The Groomer/Dog Walker: Only 25% of those surveyed use groomer and dog walking services. Those who do tip give about $50-$100 or what they'd pay for a week of walking or a pup grooming session. If you have a personal relationship with this person, it's thoughtful to include a note of thanks for treating your furry family member well.
The Trainer: Most people don't have a personal trainer. Of the 25% of people with a personal trainer, most give $100-$200 or the equivalent of one week of training. As this is someone you spend time with, a personal note of gratitude should accompany any gift.
The Coaches/The Tutor: A quarter of people responded that they do not give an extra tip to a coach or a tutor at holiday time, but about 20% people give a tangible gift, 20% give $50, and 15% of people give $25 or $100. This was quite a range which suggests that relationships with coaches or tutors vary.
The Hairdresser and The Manicurist: Most people (65-75%) have a hairdresser and/or a regular person for manicures and pedicures. Of those, 30% give nothing extra to their hairdresser and 50% give nothing extra to their manicurist. About 25% give $50 to their hairdresser and 17% give $100. For nail technicians, most give $25 and some $50. A few people bring small gifts. If you go to your regular hairdresser or nail salon to get your hair or nails done during the holidays, it is appropriate to give a bigger tip than usual (and up to the cost of the service).
However, some etiquette sites say that if you regularly tip someone, there is no need to tip a significant amount extra during the holidays. If you're getting your hair cut, colored and styled and think you are expected to give the cost of the hair treatment, this can add up to a lot of dough.
Here are the results of our survey of what your fellow Scarsdalians are giving this season:

Remember that there is no right or wrong amount to tip and that a personalized card is a most sincere gesture of gratitude. The above list is just a guide of who you may want to consider giving a gift to but is by no means exhaustive. Quite a few people wrote in the comments saying they also tip the dry cleaner, the handyman, the boss, the administrative staff or co-workers, the milkman, the vet, the gym instructor and the tennis pro.
If you don't feel comfortable giving a tip consider a special gift like a bottle of wine, a fruit basket or a gift card to a local restaurant to show your appreciation. A donation in someone's name is also a nice way to show that you are thinking of them, particularly if it's to a charity that's meaningful to them.
We hope this season brings you joy with your gift-giving and that this helps takes the stress out of the whom and the how much.
Panelists Warn Parents of the Danger of Hosting Teen Parties at Home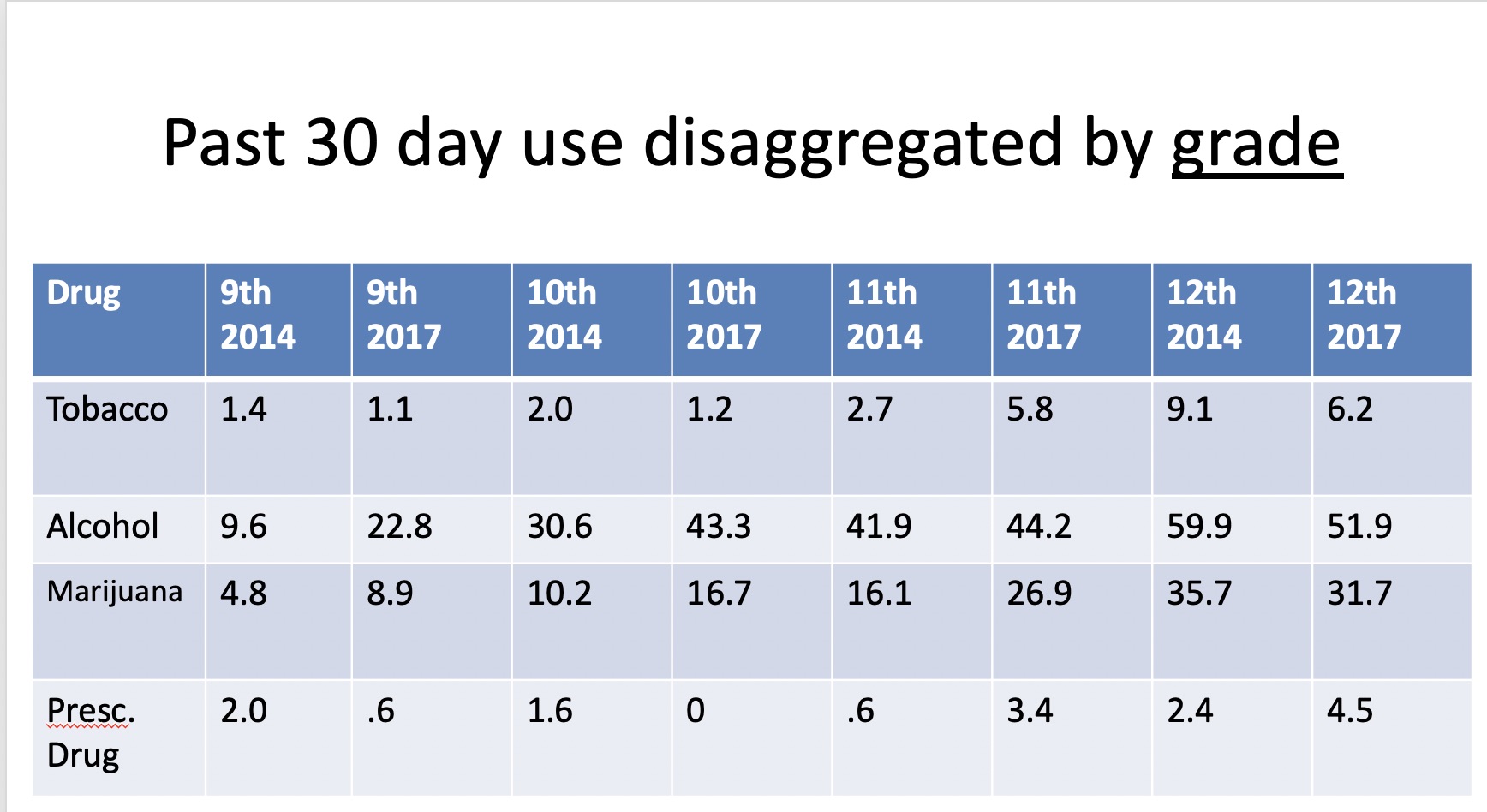 Pride Survey of Drug and Alcohol Usage 2017As parents we do everything we can to guarantee our children's safety. To protect toddlers we covered the electric outlets. When our kids learn to ride a bike, we outfit them with knee pads and helmets. When they're ready to venture out on their own we warn them about the danger of speaking to strangers. But how can we safeguard teens when they attend parties and experiment with drugs and alcohol?
It's a conundrum. Do we forbid them from taking a sip or wine or beer or accept the fact that at some point they will indulge? I've heard some parents reason that experimentation is inevitable and say, "It's better if my teen and their friends drink in my home, that way I know they are safe." Well if that's your line of thinking, the Scarsdale Drug and Alcohol Task Force (DATF) and our local police department would ask you to think twice before letting this happen.
On Wednesday 12/11, DATF presented a Social Hosting Panel Discussion with panelists: Susan Brownbill-Vega, Assistant District Attorney, Westchester County, Chief Andrew Matturro, Scarsdale Police Department, Detective Jason Bronstein, Community Resource Officer - Scarsdale Police Department, Dr. James Bregman, ER Physician - White Plains Hospital, and moderated by Emily Vallario, LCSW, Director of Community Services, Scarsdale Edgemont Family Counseling Services.
Ms. Vallario began the discussion by providing statistics from the most recent Pride Survey on substance usage among Scarsdale students in 2017. The Pride Survey is a bi-annual study that surveys high school students about their substance use and their perceptions about perceived rates of substance use. The survey revealed that 40% of all students and 52% of all seniors, admitted to using alcohol in the last 30 days. The survey also revealed that 57% of students who admitted to drinking, said they got the alcohol from their home or from a friend's home.
So what do these stats mean for parents? Well quite a lot, but the group of panelists thought we should all be aware that Westchester County has a law in place called the Social Host Law aimed at reducing underage drinking. Moreover, as Assistant D.A. Brownbill-Vega explained, the ordinance came into effect in 2008 and allows for local police to take action at parties and get involved when things may get out of hand. Brownbill-Vega also proclaimed that the ordinance is in place to encourage adults to act responsibly and to keep our children safe from unwanted consequences of under-age drinking. A quick look at the Westchester County D.A. website defines the law this way:
Under the Westchester County 'Social Host Law,' it is unlawful for any person over the age of 21 to "knowingly allow" or "to fail to take reasonable corrective action upon becoming aware of" the consumption of alcohol by minors in his or her residence. The social host law "[serves] to deter the consumption of alcoholic beverages by minors by holding those persons who are 21 years old or more responsible."
Under the New York State Penal Law, any person who gives, sells or causes to be given or sold any alcoholic beverage to someone under the age of 21 faces potential prosecution for Unlawfully Dealing with a Child, a class "A" misdemeanor, which could result in up to one year in jail and/or a fine.

Ms. Vallario continued the discussion with a question for Chief Andrew Matturro. She asked, "Empowered by the Social Host Law, how does our local police department usually respond when they are dispatched to a house party?" Chief Matturro stated that the Scarsdale PD works very closely with Scarsdale Edgemont Family Counseling Services to try to prevent things before they happen. From educating students in school, to presenting information to parents at events like this one, Chief Matturro stressed that it is about safety first. This includes keeping kids safe from the consequences of underage drinking such as vandalism, sexual assault, and accidents. Chief Matturro went on to detail the 911 Good Samaritan Law which allows people to call 911 without fear of arrest if they are having a drug or alcohol overdose that requires emergency medical care or if they witness someone overdosing.

Detective Bronstein, Community Resource Officer, also stressed the police department's focus on safety when they respond to calls about parties. He stated that when they are called to a party (usually due to a noise complaint or too many guests), police officers first work to make sure that everyone is safe, that no one is sick or putting themselves in danger. They also try to locate an adult to speak to and if there are no adults present, they will search for the teen who lives in the home. Police officers then contact each party goer's parents to ensure that everyone leaves with an adult.
Detective Bronstein further explained that in addition to being given a summons if it is proven that adults knowingly let teens drink in their home, those same adults can be held accountable through civil lawsuits if an intoxicated teen leaves the home and causes damage elsewhere. Other penalties after being found guilty depend on the circumstances and how often one has broken the Social Host law. Though the penalties are not usually severe, first time offenders can be fined $250 and repeat offenders can be fined up to $1,000 and sentenced to jail time.

Both officers said that as soon as you suspect or are notified of teens drinking alcohol in your home, you should take constructive actions to stop the activity. Likewise, if teens arrive at your home intoxicated but have not consumed alcohol at your residence, you should still take constructive action or you can be found liable for drinking related consequences the teen may suffer under your supervision. They also encourage parents to call the police department for help if a party is "getting out of hand" in any way.

Furthermore, while police officers must be invited into your home or have warrants to gain full access, if they have any reason to believe the situation is dangerous or anyone is in danger, they will enter the premise. Again, the police's main goal is to keep all Scarsdale residents safe and protected. Chief Matturro emphasized that while they certainly do not condone any sort of underage drinking, they are not looking to punish but instead want to work with parents and the community to be part of a solution. And to answer an audience member's question, it is in the spirit of solution based thinking that officers won't usually force teens at parties to show ID. They do however, strongly urge all community members to cooperate with the police at all times as it usually works out best for everyone involved.

Adding to this informative discussion was panelist Dr. James Bregman who is an ER Physician at White Plains Hospital. Dr. Bregman began by describing some of the situations in relation to underage drinking he encounters. He has helped teens in a variety of situations, from an over-worried parent bringing in their slightly intoxicated teen, to extreme intoxication/alcohol poisoning needing more serious care such as an I.V. drips and overnight monitoring. In regard to alcohol poisoning, Dr. Bregman wants kids to know that alcohol and other drugs, can affect everyone differently depending on their body mass, tolerance level, metabolism, genetics, grade of alcohol, and more. He also worries that many young people binge drink, leading to a higher alcohol content in their blood which in turn can lead to alcohol poisoning. Dr. Bregman reminded us that severe intoxication can greatly affect the central nervous system and impact balance, coordination, and judgement leading to risk of physical injury. Severe intoxication can also lead to loss of unconscious and risk of aspiration. When asked if he saw more vaping related ER visits, Dr. Bregman said that they were certainly on the rise but that alcohol consumption was still the leading reason for a trip to the ER.

The presentation neatly concluded when one parent suggested that we need more spaces for our teens to hang out at and another parent asked, "What can we do as parents? Tell our children to never drink or be more realistic and prepare for the times that they might experiment?" All of the panelists seemed to agree that it is important to talk to your kids. Have open, honest conversations with your children about the risks and consequences of drinking starting at an early age. Ms. Brownbill-Vega suggests that we make it very clear what our expectations are as parents and what we expect of our children. Chief Matturro also suggests that we use our community resources such as the police department and DATF. Lastly Emily Vallario reminded us that it really does take a village. She explained that SEFCS and the police department work closely with both the middle and high school to give presentations to educate students and to provide parent groups and educational presentations to the community.

For more information click here.
Village Unveils Freightway Plan Finalists; Project Still Evolving
Details

Category: Village Voices
Published:

12 December 2019

Written by

Laura Halligan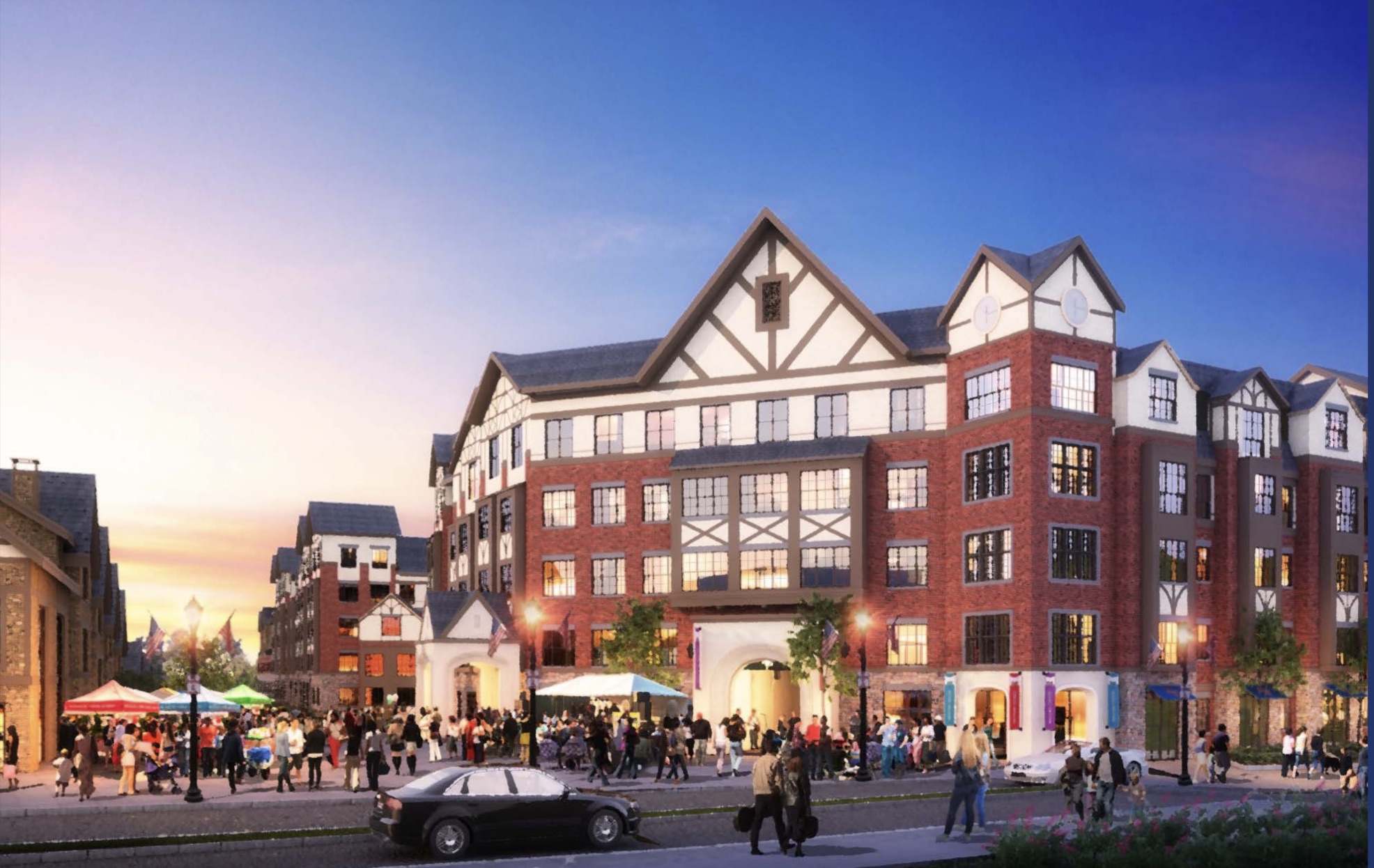 What to do with the Freightway Garage? The current parking structure is almost 50 years old and decaying. It requires an estimated $2.5 million in repairs in the near future, with a least another $25 million in renovations, upgrades, and maintenance down the road as it continues to age. It's also perceived as an eyesore by many who live and work here. Should Scarsdale maintain the status quo and simply make needed repairs? Should it tear down Freightway and build a new garage? Or, if building a new garage is feasible, should the village go further with a completely reimagined site, and create a community hub with parking, commercial space, residential units, and public space?
While Scarsdale considers options for the 2.5 acre site (which includes the adjacent outdoor parking lot), the one that has generated the most interest, excitement, and/or skepticism and concern is converting Freightway into a transit-oriented development (TOD) with the potential to bring increased vitality, commerce, and activity to the village center.
Such a project has been discussed for decades, and according to Mayor Marc Samwick, TODs "have been used and are being examined by some of our neighbors and countless communities throughout the country to enhance vibrancy, livability, walkability, and sustainability near public transportation hubs." In addition, TODs generate additional revenue. Freightway is a village-owned property that yields $600,000 to $700,000 annually via parking fees and tickets. New commercial and retail space at the site would allow Scarsdale to collect property tax that it isn't collecting now (even though rentals and condos are taxed at a significantly lower rate than single family homes).
So, over the past two years, village management has begun to carefully consider the possibility of development. It assembled a Freightway Steering Committee to represent residents, merchants, the school district, planning board members, board of architectural review members, and other interested parties to review the community's needs, preferences, and concerns previously highlighted in the Scarsdale Comprehensive Plan and Scarsdale Visioning Study.
We've been here before; some will remember that Christie Place was "inches away" from becoming a Scarsdale-owned parking garage. Instead, it is a successful, revenue-generating mixed-use space, only on a smaller scale. The question is would a similar plan work for Freightway.
As many readers know, Scarsdale received several development proposals from a variety of firms and has narrowed those proposals down to two, presented by AvalonBay Communities, and a team comprised of LCOR and East End Capital. The groups' stood out among all that responded to the RFP because they met the village's "rigorous criteria for selection that includes the developer's track record, financial wherewithal, development programming, and demonstrated ability to successfully partner with municipal governments."

Last night, residents, merchants, and other interested parties got their first opportunity to hear from the developers, view preliminary designs, and provide input on the overall plan. The turnout was impressive at Rutherford Hall, with a standing-room-only crowd eager to learn more and comment on the future of Freightway.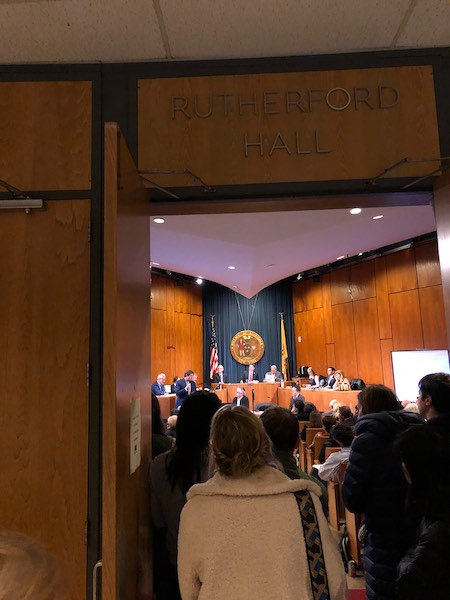 Standing room only at Village Hall: Photo Credit Amy Cooper
Why Are We Here?
In considering redevelopment, the village has outlined various goals and parameters for a successful project, based on past community input and the Freightway Visioning Study. In short, Scarsdale is looking to improve parking, revenue, and vitality for Scarsdale, while preserving village character, enhancing access and connectivity, providing usable public space, and embracing sustainability.
Samwick kicked off the meeting by saying, "Why are we here? …We're here because we're trying to bring vibrancy to our village center. We're here because we want to create a stable and sustainable fiscal budget for the community. We are here because we want to improve parking; we want to improve aesthetics. When you look at the village center, it's one of the crown jewels of our community, with one glaring exception – Freightway."
Trustee Jane Veron followed, "Understanding the potential tax implications of fixing the garage and recognizing the trends of transit-oriented development through public-private partnerships… it is our fiduciary duty to explore alternatives." After reviewing Scarsdale's Freightway redevelopment timeline and what has brought the village to this point, Veron said, "I want to be very clear. We are not endorsing either (development) proposal at this time. Nor are we ready to say that either proposal is necessarily better than the status quo, which means the near-term $2.5-million repair and the longer-term $25-million-plus reinvestment. What I want to underscore is the redevelopment of Freightway is not a fait accompli… The village is in the midst of a deliberate, lengthy, thoughtful, and open process that is designed to engage the community in the discussion of its priorities and preferences for a potential development… to determine which course of action is best."
Trustee Justin Arest added, "We understand the natural inclination to want all the information today and to make a determination. A development of this importance will take time to come together and progress will be iterative. What may make this more frustrating for some is that almost all the board's work… must be done in private… As fiduciaries, we take our role very seriously and will insist that we garner the best economic option for Scarsdale should we decide to proceed with the redevelopment. To show our hand to developers before this round of negotiations is over would be irresponsible and wrong." He continued, "Tonight is the first of many steps in evaluating the preliminary development concepts… Your feedback has brought us where we are today and will continue to help us as we get closer to selecting a preferred developer and beyond… There is no reason for us to move forward with any project if the benefits to the village and the school district do not exceed the costs."
The Details
Each development team then presented its proposal for the site to an eager group of residents, followed by two hours of public comment. First up was Avalon Bay, a large public company that has developed and currently manages communities in a number of Westchester communities, including Bronxville, Harrison, Mamaroneck, New Rochelle, Ossining, Somers, and White Plains.
Avalon presented its vision for a mixed-use development that featured increased parking, apartment units, condominiums, and public space, with improved connectivity and access among Scarsdale Avenue, Popham Road, and Garth Road, and the Metro North train tracks. Specifically, it suggests:
• 720 parking spaces (520 public, 200 private)
• 220 residential units;
• 2,300 square feet of retail area;
• 68,500 square feet of public open space; and
• 16,000 square feet of private open space for residents.
The residential units would include 27 studio apartments, 89 one-bedrooms, 75 two-bedrooms, 19 three-bedrooms, and 10 three-bedroom, row house condos. The proposal also features sustainable buildings that would reflect the village's Tudor-style landscape; and pedestrian-friendly walkways, passages, and plazas dotted with retail and public spaces. Parking would be below grade and hidden from street view, and the public would have access to commuter drop-off/pickup area.
To illustrate its ability to tailor the design to the village's needs and preferences, Avalon also presented alternative options to the plan that illustrated how it could be tweaked to provide more public space and what trade-offs would be necessary. The first featured 197 residential units, an increased 7,247 square feet of retail, as well as a 7,454-square-foot flexible theater space. The amount of parking spaces remained roughly the same. The second included just over 4,000 square feet of retail, with 7,500 square feet of flexible, public two-story spaces.
Next, LCOR, a private development firm, and East End Capital, a real estate investment firm, presented their proposal. LCOR has a strong presence in New York, Washington, DC, and Bethesda, MD, and is known for projects in high-value, near-city neighborhoods such as Hoboken, NJ, and Montgomery County, MD. It currently owns several properties on Garth Road – the parcel that includes 2 to 22 Garth Road, which is adjacent to Beatty Alley/the Freightway site, and 56 Garth Road. Its Village Mews development would feature:
• 969 parking spaces (720 public, 249 private);
• 285 residential units;
• a 25,000-square-foot community facility; and
• 6,000 square feet of retail space.
The residential units would be housed in two buildings, one with 217 apartments and the other with 68. LCOR proposes that less than 10 percent of the total will be three bedrooms or larger in size. Parking will be located below grade, and the site will include public plazas as well as a covered commuter promenade overlooking the Metro North tracks. The plan also incorporates the LCOR-owned parcels into the design to widen Beatty Alley and improve traffic flow. The 25,000 feet of public space would possibly house a community theater to be shared with potential tenant Hoff-Barthelson Music School. And, like the Avalon proposal, the plan offers a variety of landscaped public spaces, reflects the Scarsdale's Tudor design, provides improved access to the train, and offers various sustainability/ecofriendly features.
After the presentations, over 30 residents lined up to express concerns about a number of issues, primarily how the increased number of apartment dwellers (specifically children) will impact the school district and stress existing resources.

Among other issues raised were:

1) Does Scarsdale need an influx of new residents in the village center, leading to more traffic congestion and crowding at the train stations;

2) Should the village build more residential units that will taxed less than single family homes;

3) Do the financial benefits of such a project outweigh potential risks;

4) Are there other options for the site besides a multi-use project with residential space;
5) What are the tax benefits that the village can expect; and

6) What is the financial condition of the two development groups?

Mayor Samwick responded to everyone, and emphasized that this meeting marked a beginning to an exhaustive process that eventually will reveal the full impact of any Freightway plan.
What's Next?
It's time to weigh in. The village will accept public comments for 60 days, until Sunday, February 9, and all are urged to learn more about project (scarsdale.com/freightway), watch last night's presentations, which are available online and/or visit village hall to see the proposals and complete comment cards. Residents may also provide feedback via email at freightway@scarsdale.com, and through the village website (scarsdale.com).
During the public comment period, village officials will continue due diligence work on the two development groups, including assessing financial information and visiting comparable properties they have developed. Essentially, Scarsdale views these proposals as a springboard for additional ideas and continuing discussion. According to Trustee Veron, "We are stewarding a process; we aren't deciding anything. As our data gets better and as we receive public input, it translates to better decision making."