Chris Morin and Scott Silberfein Nominated to Serve Second Terms on the Scarsdale School Board
Details

Category: Schools
Published on

20 March 2017

Written by

Joanne Wallenstein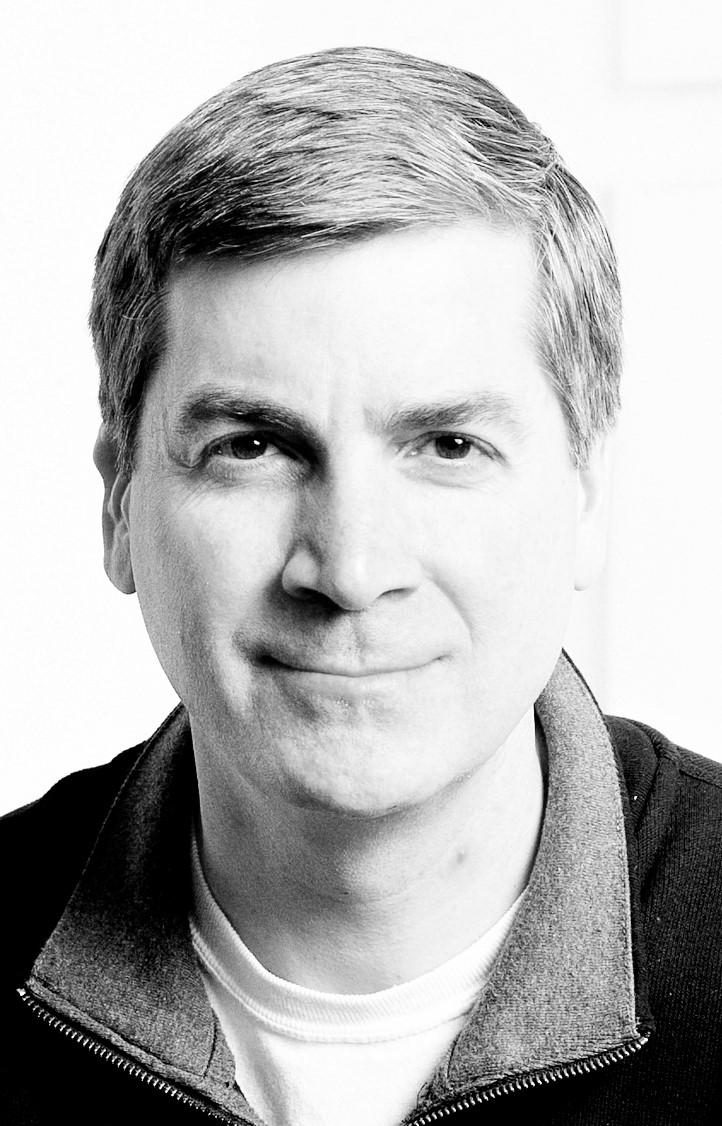 Wendy Gendel, Chair of the 2017 School Board Nominating Committee (SBNC) announced today, March 20, 2017, that the committee has re-nominated Chris Morin and Scott Silberfein to serve second three-year terms on the Scarsdale Board of Education. If elected on May 16, 2017 the two will begin their second terms on July 1.
According to a press release from Gendel, the non-partisan SBNC is a committee comprised of 30 voting members and 4 non-voting members, all of whom are residents of the Scarsdale School District. The thirty voting members serve staggered 3-year terms and are elected directly by the residents of their election units, which correspond to the five elementary school neighborhoods. The 4 non-voting members consist of a Chair and Vice Chair who are selected from the previous year's graduating voting members, and one appointee each from the Scarsdale Forum and the Confederation of Scarsdale Neighborhood Association Presidents (SNAP). Collectively, the SBNC undertakes the process of recruiting and vetting prospective candidates to serve as members on the Board of Education.
Over the course of Sunday meetings from January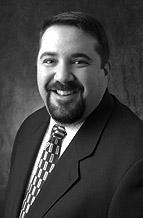 through March, this year's SBNC interviewed and conducted detailed due diligence on all applicants. Through thoughtful discussion and careful consideration, and pursuant to the SBNC Resolution, the SBNC then judges and selects individuals "solely on their qualifications to serve the community." This resulted in the nomination of Morin and Silberfein.
Discussing the process, SBNC Chair Gendel said, "I am incredibly proud to have served the SBNC and our community in this capacity. I thank the entire SBNC Board and all applicants for their hard work these past months and their unwavering commitment to ensuring that the Scarsdale School system remains among the finest in the country."
Commenting on the news, Scott Silberfein said, "I am excited and privileged to have received the nomination of the SBNC to serve a second term on the Scarsdale Board of Education. Serving our community in this way has been and continues to be an honor. If elected, I look forward to the opportunity to continue to support and build upon the good work of our district's administration and teachers in partnership with all of our community's stakeholders in providing the best possible education for all of the district's children, now and in the future."
For more information on the SBNC, including the governing resolution, information on the nonpartisan system, and a list of the current SBNC members, please visit the SBNC website or contact the SBNC Chair.
Residents are reminded to vote on Tuesday, May 16, 2017 in the school board election, the same day as the 2017-2018 school budget vote.
Meghan Troy Named Incoming SMS Principal, Special Education Broadens Reach
Details

Category: Parenting
Published on

23 March 2017

Written by

Heather Gilchriest Meili
At a school board meeting with much positive news reported on 3-20, the biggest smiles and applause filled the room upon Assistant Superintendent for Human Resources and Leadership Development Drew Patrick's announcement of Meghan Troy as the next principal of Scarsdale Middle School Principal.
Mr. Patrick said," It is with great pleasure that I introduce the candidate being recommended to succeed Mike McDermott as principal of Scarsdale Middle School - one of our own - Meghan Troy. A gifted educator and educational leader, Meghan is currently completing her 16th year as a social studies teacher at Scarsdale Middle School, where she has also served as Department Chair for the last five. Early in the interview process, Meghan shared her core philosophy with the committee - cura personalis, care for the entire person. This concept emphasizes individualized attention to the needs of the other, distinct respect for his or her unique circumstances and concerns, and an appropriate appreciation for his or her particular gifts and insights. I can't think of a more appropriate guiding principle for a leader of our middle school.....This afternoon at the Middle School, Dr. Hagerman had the opportunity to thank Mike McDermott for the quantity and quality of his contributions to this school district, and to the profession at large. The duration of the ovation he received in response to that acknowledgement speaks to the size of the proverbial shoes Meghan is being asked to fill. We are confident the shoes will fit.
Superintendent Dr. Thomas Hagerman spoke up at this point to add that the announcement of Meghan Troy's appointment also drew a standing ovation at the Middle School that afternoon.
Asked to comment on her new role, Mrs. Troy replied:
I am thrilled and excited to be taking on the role of principal at Scarsdale Middle School. I look forward to working with the tremendous faculty, staff, parents and students. As a teacher and administrator at the middle school for sixteen years, I have come to learn and live by the high standards that Scarsdale holds. In this new role, I will continue to foster these values for myself, the staff, faculty and students.
I believe that we need to always move forward and innovate while respecting the rich history and tradition that makes Scarsdale Middle School an outstanding institution. We also need to respect and embrace where our middle level learners are in their development and build a community and culture that supports them where they are in this moment.
We will continue to build an environment where we challenge our students academically, meet them where they are developmentally, and help them build skills that go beyond the walls of the classroom. It is through a supportive and encouraging community that we are able to help our students build the confidence to take risks and stretch their thinking.
I am truly honored to be taking on this new role.
Special Education: Expanding and Inclusive
The second featured topic of the evening was the Special Education Report, led by Director of Special Education and Student services Eric Rauschenbach.
Mr. Rauschenbach emphasized that the philosophy and pedagogy of the department is first and foremost strength-based, focusing on allowing students to access the general education curriculum while maximizing their strengths and interests.
Looking at trends in the student population, he noted that 7% are served under Section 504 plans, and 9% under the Individuals with Disabilities Education Act (IDEA). Of this population, 91% are served within the district.
Elementary teachers Megan Matthews, Francesca Erigo Ross, and Rachel Witmer then continued to describe the co-teaching methods they are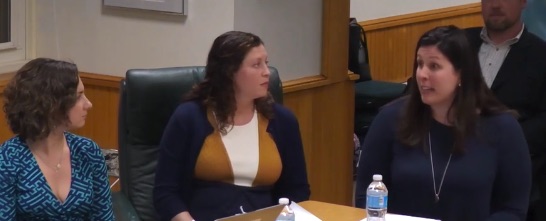 using to create successful learning environments for their inclusion classrooms. With methods such as structuring multiple learning stations, they provide access points in the curriculum for all learners. Among other benefits, they report that the approach bolsters students' teamwork skills as they mirror the co-teachers collaborative approach.
Dr. Elliot Cohen, Director of Psychology and Middle School Psychologist continued the report of Special Education innovation, describing a new mentoring program he developed and set in motion with the support of former C.H.I.L.D. president Leanne Freda. In this program SHS special education students return to the Middle School to mentor their 6th grade counterparts. The younger students gain perspective on their current challenges and learn from positive role models, while the older students gain purpose and insight from their service role. Dr. Cohen remarked that he is looking for ways to expand this model, as it "serves the district's commitment to wellness and the 'whole child' at two different age levels at once."
The third and final section of the Special Education Report was presented by Dr. Kristin Oliverio, School Psychologist, and Catherine Flores, Special Education Teacher on this year's new high school program, the SSP (Scarsdale Support Program). With the goal of serving more students within their home district rather than placing them out, the SSP can address social/emotional/behavioral issues that interfere with academic functioning. Dr. Oliver and Ms. Flores provide various modes of counseling, a calm and supportive alternative space, and close communication with home and teachers to help students reach their goals.
School Board member Art Rublin asked how the SSP "has played out, versus expectations?" Mr. Rauschenbach replied, "We're at capacity. The interest and need is there....the staff has done a great job of discovering what students need and making it work."
The conclusion of the multi-part presentation was met with notably warm applause from those present, as Board Member William Natbony remarked, "The progress the last few years has been remarkable."
Current Construction and Future Planning
A third major topic took up the Board's attention on Monday evening: current construction and future planning.
Stuart Mattey, Assistant Superintendent for Business and Facilities, reported on the status of current projects. The Learning Commons area at the high school is nearing the end of the demolition phase, and the Fitness Center has progressed to electrical and HVAC work with anticipation that the basic space will be finished in May with furnishing and outfitting to follow. The Middle School orchestra addition is also underway with progress expected to accelerate as the snow clears.
Regarding future planning, Mr. Mattey said the newly selected architecture firm, BBS, has "hit the ground running since coming on board." They are approaching the work with three teams, the first to investigate school operations and daily functioning, the second to take the engineering point of view and delve into infrastructure, and the third to measure every district space to ensure everyone is working from accurate information. When they have a full, up-to-date view, strategic planning is expected to begin within the next 2-3 weeks.
And Greenacres?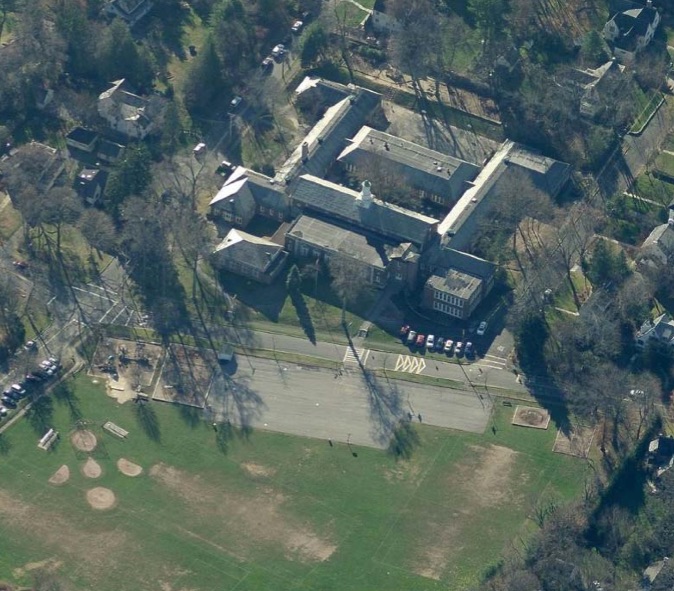 Take note, Greenacres residents! Things are proceeding quickly, as the Board discovered.
William Natbony inquired, "Any clue how the timeline for Greenacres looks?" and Mr. Mattey replied, "The timeline for Greenacres is the same timeline as all the rest....Conversations will have to start soon if the potential bond vote is November/December 2018."
Regarding the architects, Board President Lee Maude said, "One of the reasons we liked them was that they have their own engineers. Have they looked at Greenacres?" "Yes, they are essentially doing the same work of the previous architects all over again, " explained Mr. Mattey.
Board Member Nina Cannon asked, "At what point is there more community involvement with stakeholders?" Mr. Mattey: "That will be part of the conversation we have with them next week, making a plan to roll out information with the Board and community, making time for good, in-depth discussion. We're going to have to have a very concentrated schedule to make sure we get to the end point at the right time."
The End of the Budget Process Nears
William Natbony announced that he and several Board Members had attended a League of Women Voters meeting to discuss the current budget and respond to questions. Interested community members may view the exchange on the School Board website, expected to post Friday, March 24.
The next Budget Forum will take place on Monday, March 27 at 6:30 pm.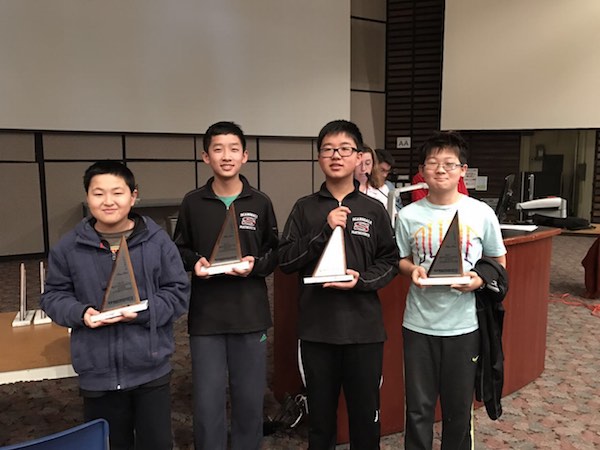 Candlelight Vigil for Michelle Hirsh
Details

Category: The Goods
Published on

23 March 2017

Written by

Joanne Wallenstein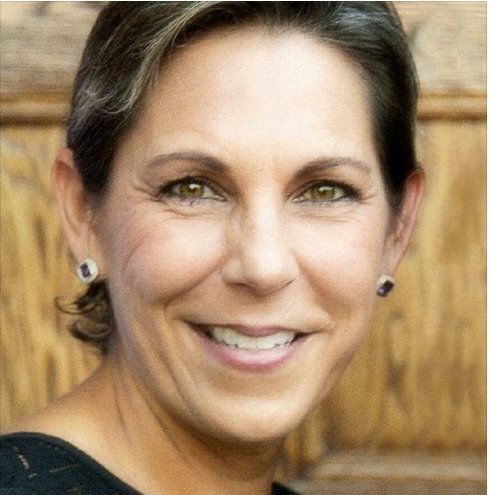 A candlelight vigil was held in Sherbrooke Park on Tuesday night March 21 to memorialize wife, mother, friend and community volunteer Michelle Hirsh. Friends gathered at her home on Pinecrest Road to share memories and offer condolences and respect to her family; husband Scott and children Madison and Jack.
Michelle fought a valiant battle against pancreatic cancer and survived 30 months before she passed away on Monday March 20 at the age of 50, just a month shy of her next birthday on April 22. She was diagnosed with stage 3 pancreatic cancer in September 23, 2014 and underwent many rounds of chemotherapy and ultimately had surgery in April 2016 to remove the tumor. She vowed to never give up and became an ardent support of the Lustgarten Foundation. Her goal was to raise $150,000 and a walk for her team will be held at Rye Playland Park on April 23. Watch a video of Michelle speaking here.
On Tuesday, hundreds gathered down the front path and along the driveway of her home which stands high on a hill above the neighborhood. The flickering candlelight created a beautiful tableau for a woman who requested that no funeral be held for her as she didn't want anyone to be sad.
Remembering her friend, Denise Koslowsky said: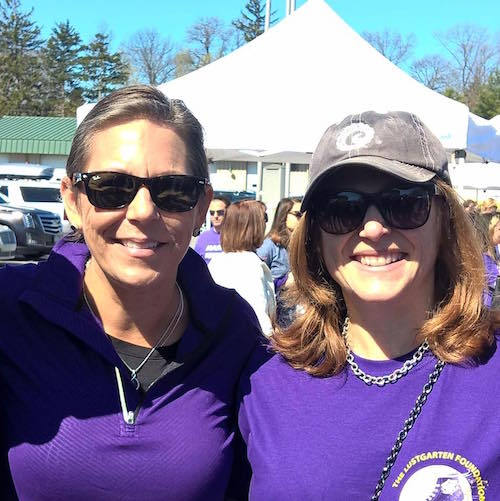 "Today the world is a little smaller and there is a little less light as we honor and remember a true Superstar Michelle Snayd Hirsh. Michelle did not want a funeral, because she did not want any of us to be sad. So I am going to try to not be sad while I say a few words about my friend, Michelle.
I adored Michelle from the minute I met her, and felt lucky that the Hirsh family blessed Scarsdale. Michelle quietly did for others and never ever asked for anything in return. She always had a big smile on her face, and whenever I was in her presence I felt special and valued. I suspect that everyone who knows Michelle felt exactly the same way. Michelle never wanted to be the center of attention. She flew under the radar and did not get caught up in the politics of Scarsdale. And, if you ask me she made the BEST jalepeno margaritas and guacamole on the East Coast!
Michelle loved her wine, and loved to break bread whenever possible. Nothing made me happier than walking by and seeing Scott Hirsh and Michelle in their Adirondack chairs in their driveway drinking a beer or a glass of wine, always with an invitation to share with a friend.
I learned from my friend - the importance of staying positive, the need to stay connected, and the meaning of commitment.
When that dreaded diagnosis of pancreatic cancer became a reality 2 1/2 years ago, Michelle stepped up to the plate and became a role model to us all. She reminded us of the importance of living life to its fullest and the power of positive thinking. Michelle reminded us that community matters, and why we need to rally around each other. I know her life was cut short, but I also know that it is a miracle that she lived with pancreatic cancer for 2 1/2 years. She never quit. While Michelle did not ask for much, she did ask for us all to support The Lustgarten Foundation and help to find a cure so that other lives are not cut short like hers.
To Madison Hirsh and Jack, the memory of your amazing, beautiful, strong, smart, organized, dedicated mother will live with you forever. To Scott Hirsh, you were the love of her life, and we all know she was the yin to your yang. You balanced each other perfectly.
In her memory, and to make her wishes come true, we light our candles and hold them high. I will miss our talks, and I will miss her smile, but I know you are smiling down on all of us."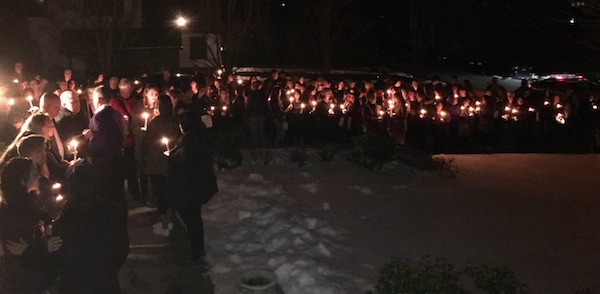 Neighbor and friend Anne Moretti added:
"Denise's comments were really beautiful and captured the essence of Michelle's passion for life and for her determination to help others, especially in their fight against pancreatic cancer. Michelle was one of the truly wonderful human beings who represented the best in all of us."
Meredith Alin also spoke at the vigil, saying: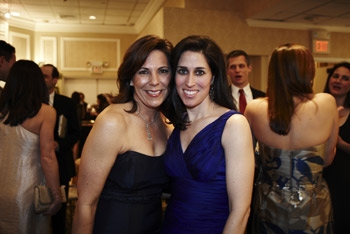 "I had a special relationship with Michelle Hirsh. But most of you did as well. She had a way of making every individual feel like she had a special connection with him or her. No matter her own struggles, even cancer, she always asked, listened and took an earnest interest in the issues that her friends were grappling with.
I met Michelle through the Junior League. My first years as an active member, I served on the JLCW Board with her. We became fast friends but friends based on substance. We would spend hours together at the cottage, talking about things that mattered while sharing many laughs. At the end of that year, a fellow board member and close friend of Michelle, Meggy Wagner, gave Michelle and I each a gift of a personalized notebook. My notebook proclaimed me the brains of the JLCW, a dubious honor. Michelle's proclaimed her the heart of the JLCW.
How accurate that was. Michelle really was the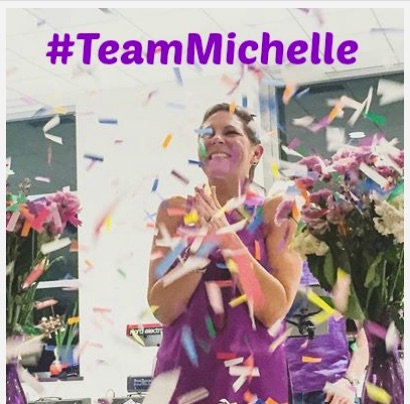 heart of her community. But in some ways she was the brains too. Michelle in reality was my advisor on matters concerning my kids, my marriage, my job and the JLCW. I am sure that she shared her wisdom with many of you. She always understood the human aspect of any situation. She stopped to consider what motivated people,, how decisions would impact other and how others would react to certain situations. She taught me stop and think about the ramifications of my decisions. She made me a better person and she made her community a better place.
I love her and will miss her."
A walk for pancreatic cancer research will be held on April 23rd at Rye Playland Park. Donations will go to the Lustgarten Foundation Sign up for Michelle's team and make your donation here.
Scarsdale's Non-Partisan Party Scores Big Victory in Hotly Contested Election
Details

Category: Shout it Out
Published on

22 March 2017

Written by

Joanne Wallenstein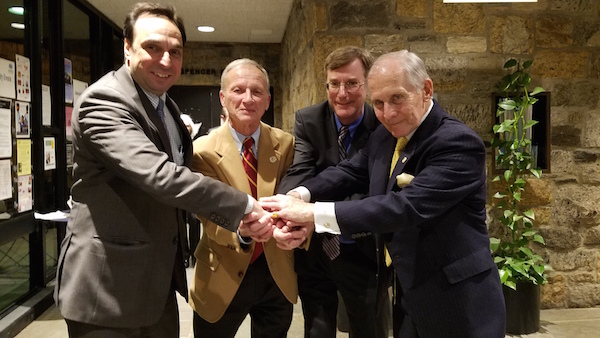 Scarsdale's Non-Partisan Party slate scored a resounding victory in a hotly contested race for Village Mayor and Trustees on Tuesday March 21. In an election that usually draws only 300 voters, 2,854 Scarsdale residents came to the polls and selected the Non-Partisan Party slate by a 2:1 margin. This is the machine count vote.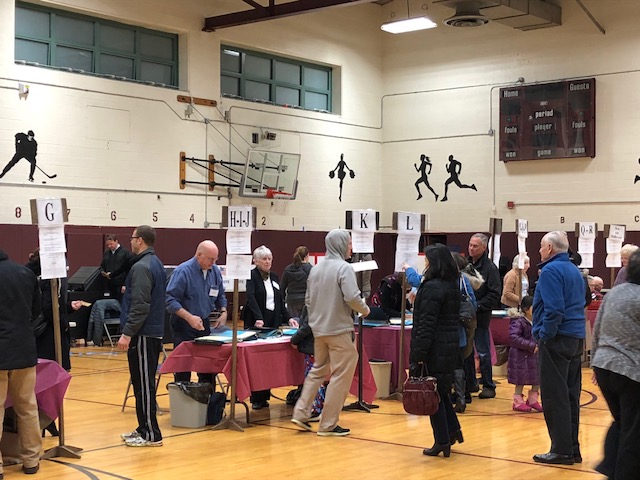 The race put Scarsdale's Non-Partisan system of governance to the test and the results showed that voters, young and old value the Village's unique system. For many it was the first time they had voted in a Village election, but when they realized what was at stake, they stood on long lines to cast their ballots.
Running for the Scarsdale Non-Partisan Party were a slate of candidates with many years of volunteer service to the Village. Dan Hochvert, a former Village Trustee was elected Mayor, Carl Finger and Matt Callaghan were re-elected to serve second terms as Village Trustee and Seth Ross was elected as a new Trustee.
The opposition party was formed in the wake of a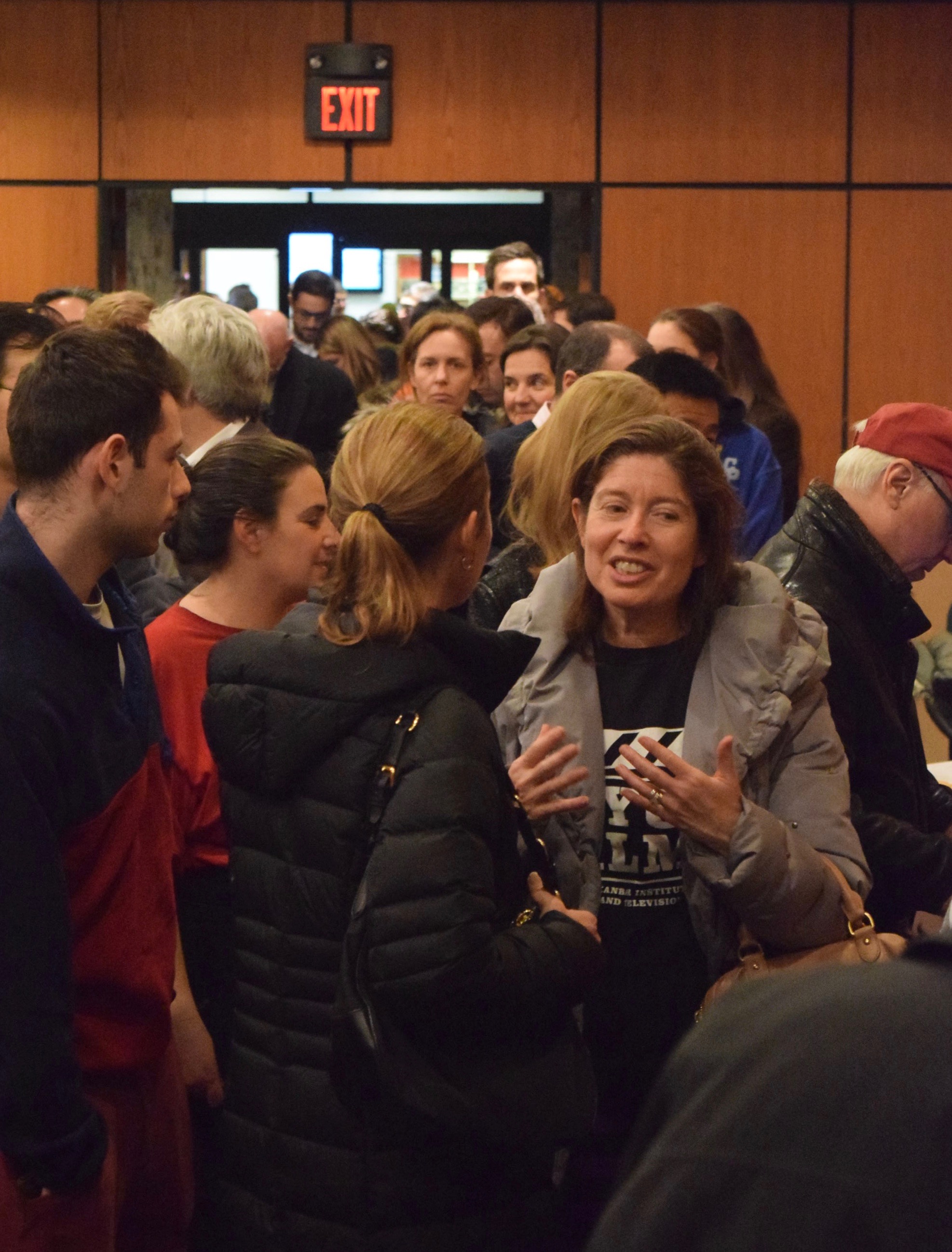 Village-wide tax revaluation that critics charged was poorly executed and yielded skewed results. In fact, two of the candidates on the Scarsdale Voters' Choice Party slate had participated in an Article 78 lawsuit against the Village, charging that the 2016 tax roll should be voided.
The campaigns for both parties were led by younger women who brought leadership, new tactics and a new generation into the fight . ML Perlman, the next President of the Scarsdale Forum served as campaign chair for the Non-Partisan Party, while Mayra Kirkendall-Rodriguez chaired the Scarsdale Voters' Choice Party.
During the course of the long day of voting, no one seemed at all sure which way the vote would go. As more and more voters surged to the polls, it was difficult to discern what the outcome would be.
However, at 11 pm, after the votes were counted, it appeared that the Scarsdale Voters' Choice Party's calls for increased transparency, lower taxes and new roads failed to draw enough voters to overturn the status quo.
Here are the vote counts: (including absentee ballots)
Total Votes: 2,854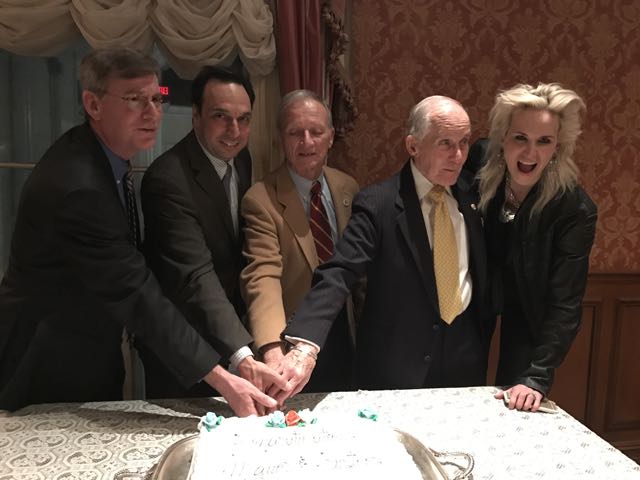 Mayor
Dan Hochvert 2005
Robert Berg 1006
Village Trustee
Matt Callaghan 1996
Carl Finger 1946
Seth Ross 1984
Brice Kirkendall Rodriguez 1032
Carlos Ramirez 991
Robert Selvaggio 1037
What may have motivated the vote? Though as far as we know there was no exit polling, we heard quite a few theories from residents. The Scarsdale Voters' Choice Party had appealed to empty nesters, promising to minimize tax increases so that they could retire here. That message was appealing to many who felt that their taxes are too high, especially now that they have no children taking advantage of the schools. The Voters' Choice Party promise to economize drove a consider number of voters, with their party receiving about 1,000 votes for each candidate from triple the number of voters who usually participate in a Village election.

Those who chose the Non-Partisan slate raised other concerns. Parents of athletes remembered that Berg opposed the construction of the new fitness center at Scarsdale High School. Other parents were concerned that his election would send a message to the schools to limit spending, as he had organized the defeat of the school budget in 2013. Those who live at Christie Place came out because Berg had advocated to enact the Homestead Act which would have doubled real estate taxes for condominium owners. We also spoke to older residents who have lived here for decades and value the non-partisan system of governance and voted to support non-partisan politics.
The campaign was noisy and visible. The Village was covered in campaign signs, candidate for Mayor Robert Berg made robo calls to Scarsdale households, there were meetings, mailings and heavy use of social media. In a town where candidates for Village Board and School Board are usually selected by nominating committees, the change was notable. Many voters we spoke to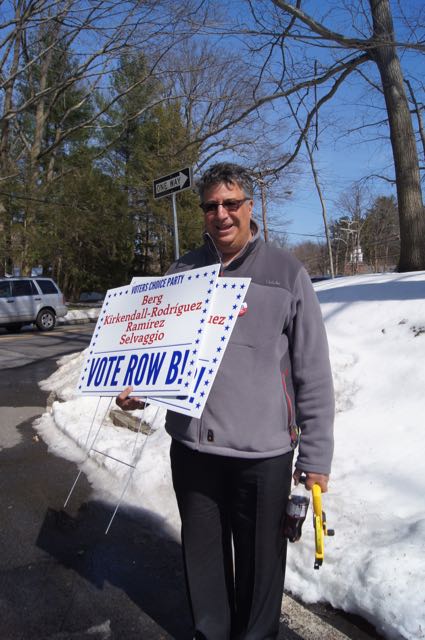 said they objected to the divisive nature of partisan politics and were inspired to vote to ensure that Scarsdale did not go the way of national politics.
Speaking at the Scarsdale Woman's Club after the results were announced, Dan Hochvert vowed to mend fences and get to work for the Village of Scarsdale. Matt Callaghan called the team "stewards of the public good," and Seth Ross said, "though we don't always agree, we are all members of a community." Carl Finger promised to be "the best trustee I can be," and Mayor Jon Mark praised the widespread participation and called on residents to volunteer and work for the community they love.
The candidates from the Scarsdale Voters' Choice Party did not attend the post-election celebration and missed the invitation from the Non-Partisan Party to mend fences and put partisan politics behind them.
Note: It's a new day and a new beginning for Scarsdale. If you have thoughts on the election or thanks to offer, please use your name when you comment!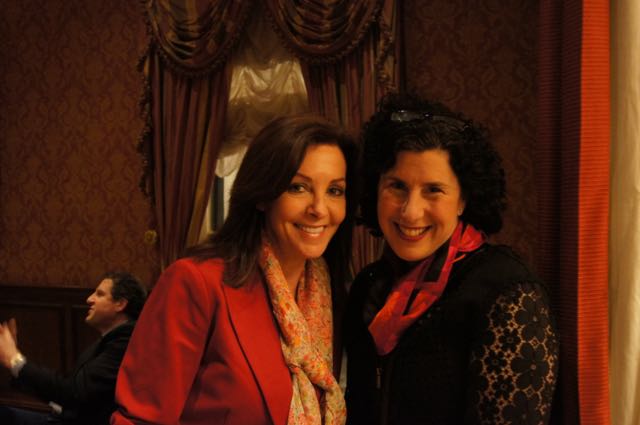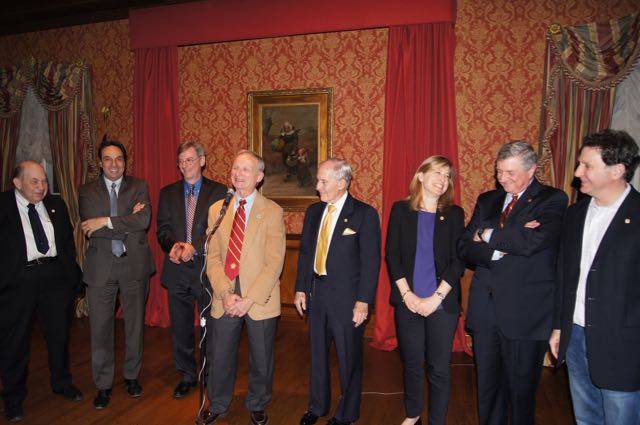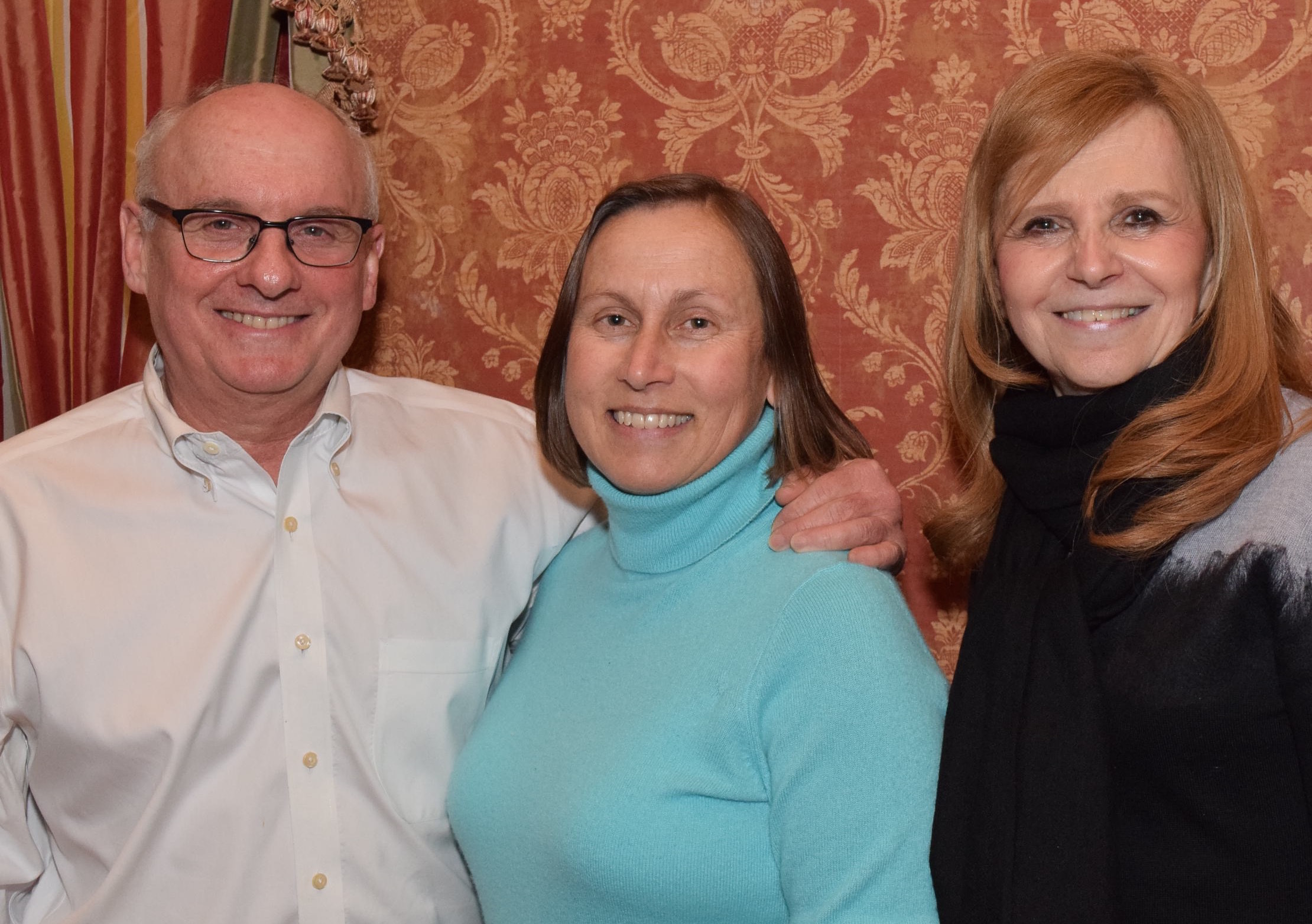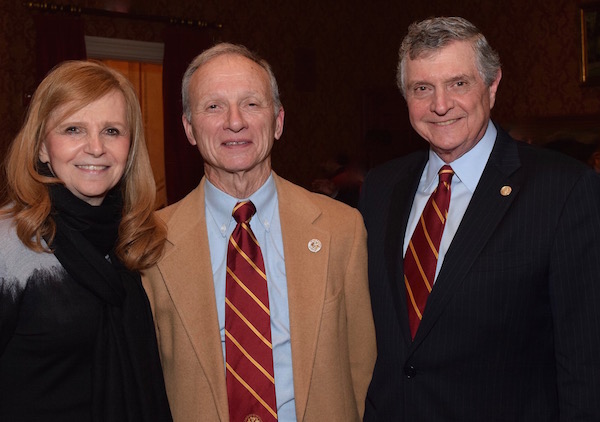 True Suburban Stories Take Center Stage in Scarsdale on Wednesday April 5 at 7 pm
Details

Category: People
Published on

23 March 2017

Written by

Joanne Wallenstein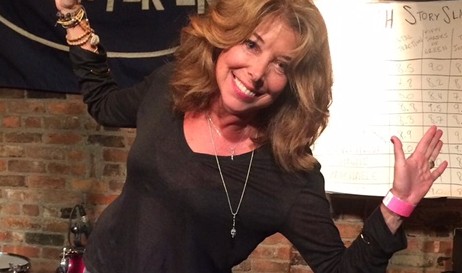 With live storytelling events sweeping the nation, the Scarsdale Adult School is pleased to present Tales from the 'Dale and Beyond, an evening of true suburban stories told live by local luminaries and special guests. This event will take place on Wednesday, April 5th at Heathcote School Auditorium, 26 Palmer Avenue, Scarsdale, NY.
Modeled after the wildly popular "The Moth" shows, which are broadcast on 400 radio stations and draw enthusiastic crowds at venues nationwide, Tales from the 'Dale and Beyond is intended to bring friends and neighbors of Middle School age and above together for a heartwarming, completely authentic and at times hilarious evening. All stories must be true (at least as each teller remembers it), and present a conflict that somehow gets resolved by the end the telling.
Tales from the 'Dale and Beyond will be hosted by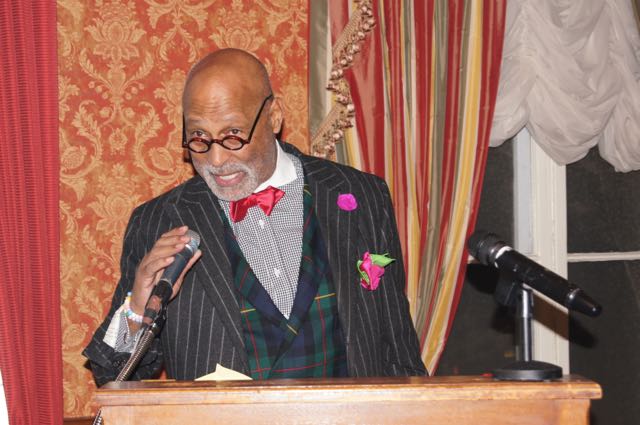 Moth StorySLAM winner and former Scarsdale resident Sandi Marx, who has become a fixture on the New York storytelling scene. Featured storytellers include: Moth GrandSLAM champion Danusia Trevino; Scarsdale High School teacher and former model Rashid Silvera, 107.1 The Peak radio host Jimmy Fink, social media star Lucie Fink; print journalist turned TV writer/producer David Handelman; Scarsdale Middle School teacher Denise Del Balzo; Fran Scheffler-Siegel, writer Victoria Assa and textiles designer Lori Weitzner.
You won't want to miss this inaugural evening of suburban storytelling. Tickets are $20 and can be purchased online here or at the door on April 5th. Students 18 and under are free! For more information, contact the Scarsdale Adult School at 914-723-2325.