The 2016 Back to School Guide
Details

Category: Parenting
Published on

17 August 2016

Written by

Stacie M. Waldman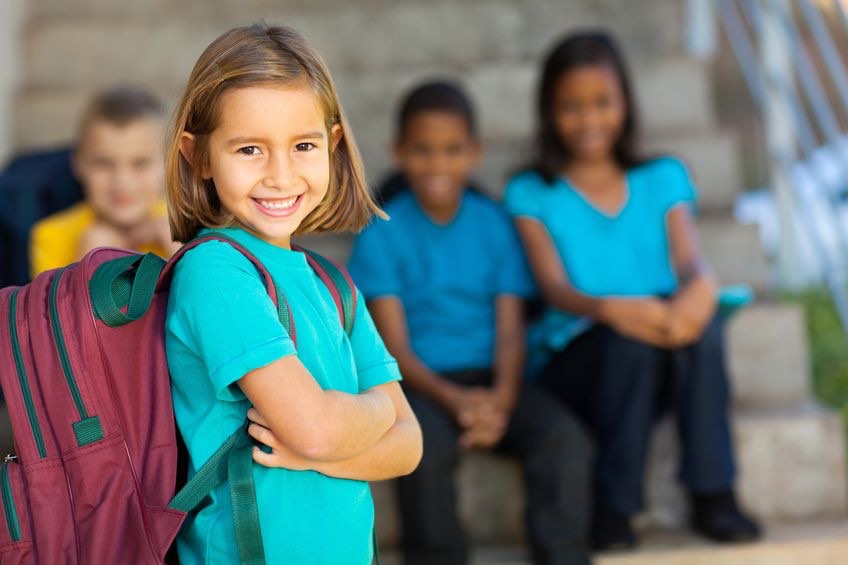 The heat wave has broken – and summer is quickly coming to a close. Some pre-season sports have already begun with the official opening of the Scarsdale Schools on September 6. The race is on to buy a backpack, school supplies, fall clothes and sign up for classes, enrichment, tutoring, college counseling, religious school, afterschool sports and fun. If your child has a fall birthday, you may also be planning a party. Below are just a few of the wonderful places and programs with activities for kids and families within driving distance of Scarsdale.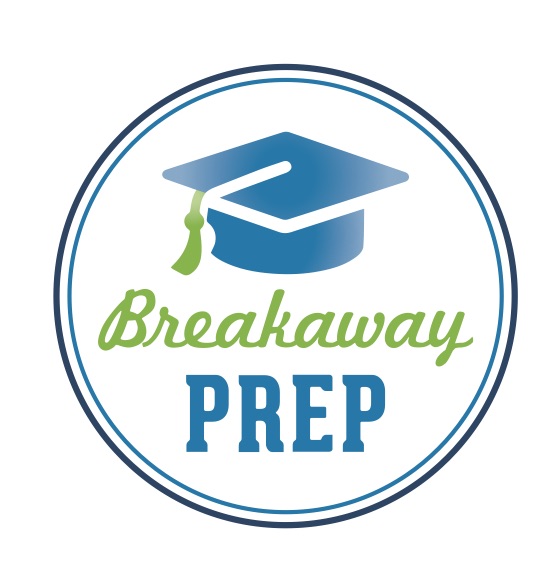 Breakaway Prep is a Westchester-based company that helps high school students with college admissions test preparation (ACT, SAT, PSAT, etc.) and the college application process. We understand that every student, family, and college dream is different. Our approach is to work closely with students to help them explore their testing and college options, stay organized, develop a balanced college list, write powerful essays, and understand each step of the application process. We aim to take some of the mystery and fear out of the process, keeping your family prepared, confident, and excited about applying to college. Please visit our website or call (914) 715-3997 for more information
MathZone Westchester is an after-school math enrichment program started last year by Lian Wang, Ph.D. and Jennifer Liang, Ph.D. We provide an advanced and stimulating program for students who are looking for greater challenges than that offered at school, helping them to reach their full potential in math and related fields. Last year we offered 4th-8th grade classes as well as the math competition class MathCounts, and received encouraging feedback from both students and parents. Starting this Fall we will add two high school classes: 9th grade Geometry and 10th grade Algebra 2, to help the students navigate the difficult transition from middle school to high school math. If you are interested in our program, please visit our website, email us at mathzone2015@gmail.com, or call 914-874-3591.
Backyard Sports Prep Basketball is now accepting registrations for all 3rd-9th graders to participate in our Fall Basketball League. The program takes place at Purchase College on Sundays. For more information click here or call Danny Bernstein at 914-304-4052.
Education at the JCC of Mid-Westchester: Feeding the Minds and Bodies. Pre-school learners all benefit from the full service nursery schools, fitness and sports facilities and professional teaching staff throughout the JCC .... A year round indoor pool, fitness programs, arts programs and Special needs programs.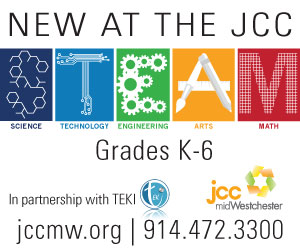 All under one roof! Early drop off late pick up available. The JCC's Summer Art Center (SAC), a one of a kind program that provides a non-competitive, nurturing and flexible environment for all children with a passion for the Arts, continues throughout the year! Classes are all taught by professional artists and teachers and offers high quality instruction in Fine Arts, Dance, Theatre and Music. The Dance School provides extensive programs for pre-schoolers, teens, and adults. The Academic Center offers everything you need to prepare your kids for college entrance. One of the best things about having more than 250 programs for the whole family is that we can offer discounts to our members and patrons. For example, Nursery school families get significant discounts on the fitness packages, camps, and even pre-registration priority for programs that sell out like gymnastics. Contact the JCC for more information or to schedule a tour: 914-472-3300, www.jccmw.org.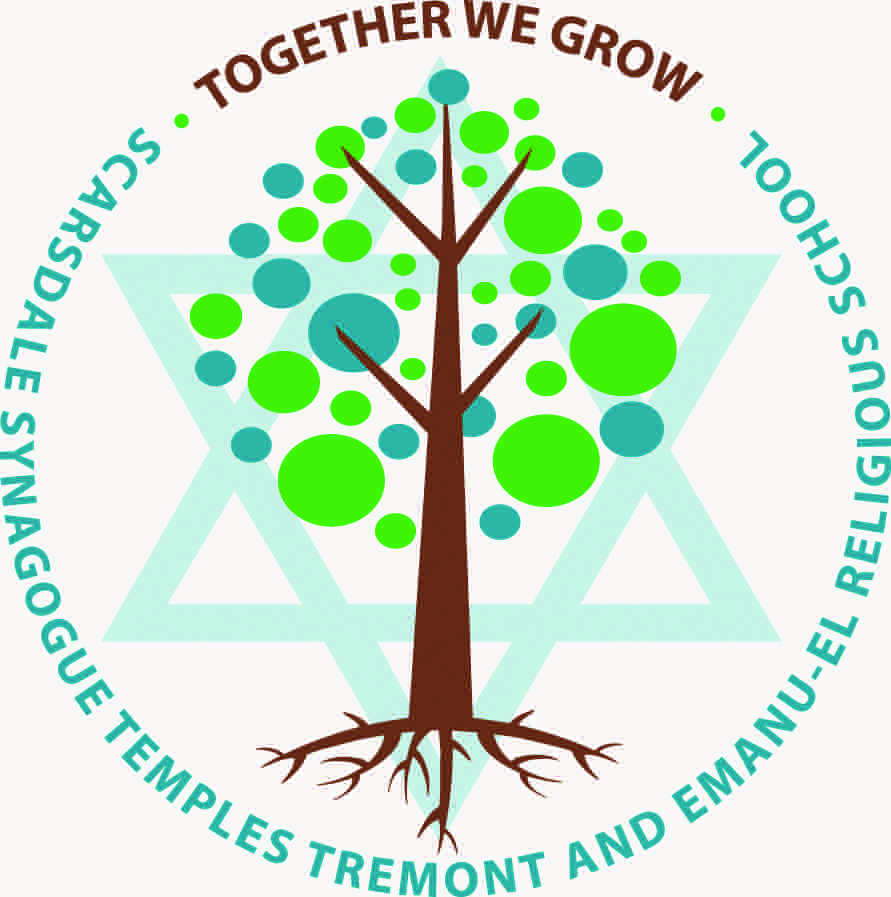 Scarsdale Synagogue Temples Tremont and Emanu-El Religious and Hebrew School welcomes you to join our exciting, innovative, and joyous community. Our program is designed for Pre-K to Grade 12 and each grade has its unique educational focus (i.e. Bible, Life Cycle, Jewish Ethics and Social Action) and will enjoy exploring that theme through dramatic arts. visual art, music and more. Through these themes, we strive to instill a love of Jewish learning and Hebrew and sense of Jewish self among our students and families. Using 21st century technology to teach the relevance of the texts and traditions of Judaism, our programs are engaging, meaningful, and fun for learners of all ages. Our school strongly reflects Scarsdale Synagogue's warm and welcoming approach to creating a Covenant Community of Shared Lives and Real Relationships. In addition, we offer an inclusive program, serving students in 4th-6th Grades who benefit from small class sizes and specialized resources, and accommodating a range of learning and social challenges such as language-based learning disabilities and ADHD. We invite members of the wider Westchester Jewish community, of all ages, to stop by and learn more about our commitment to lifelong Jewish learning. For more information, please contact Rabbi Ilyse Glickman, Director of Congregational Learning, at 914.725.5175 or rabbiglickman@sstte.org. You can also visit their website here.

Sportime Tennis at Harbor Island and Lake Isle: There are many reasons to choose SPORTIME clubs to provide your child's pathway to tennis, which is often called the "sport for a lifetime", or the "sport of opportunity". Our NEW tennis pathways are designed to get kids in the game as early as preschool age, and to progress them through high school, college and beyond. Whether your child is looking for recreational or competitive play, SPORTIME has a fun and effective pathway for him/her.
SPORTIME offers the best tennis programs in Westchester. From TennisWhizz for preschoolers to John McEnroe Tennis Academy for the highest rank junior players. Classes run every day after school and on the weekend. We also offer classes for Adults of all levels, from beginners (2.5 USTA rating) to advanced players (5.0). Adult classes run during the day while kids are in school, at nights, and on the weekends.
SPORTIME offers 16 beautiful indoor/outdoor soft surface tennis courts between our two clubs in lower Westchester. One low-priced membership provides access and member benefits to both facilities at Harbor Island and Lake Isle. Get started today! For more info for Harbor Island, call 914-777-5050 or email gripoll@sportimeny.com and for Lake Isle, call 914-777-5151 or email bgivens@sportimeny.com.
Westchester Skating Academy is a year-round, twin-rink ice skating Learn to Skate facility offering recreational, hockey, and figure skating for all ages and abilities. WSA programs include public skating, learn-to-skate classes, group events, birthday parties, summer/holiday camps and clinics, adult and youth hockey leagues and instruction, and much more. Visit us online for more information at www.skatewsa.com. Or contact us via email at: skateinfo@skatewsa.com, or (914) 347-8232 for more information.
For the Younger Set:

Congregation Kol Ami: The Early Childhood Program at Kol Ami is dedicated to providing a comprehensive and developmentally appropriate curriculum teaching and modeling Jewish values. We believe that children learn best through experiential play and provide for these rich experiences within warm, accepting, and nurturing surroundings. All of our Head Teachers have Masters Degrees in Early Childhood or N-6 or related educational fields. We offer a wide range of programs for children (from 1 to 5 years old) and their families. Our A Step Ahead! program for Fall 5 year olds provides full day Pre-K learning. For more information, contact: Nan Blank, ECP Director at nanblank@nykolami.org or call her 914-949-4717 x107.
KIDS Base/Little School: Open enrollment for the 2017-2018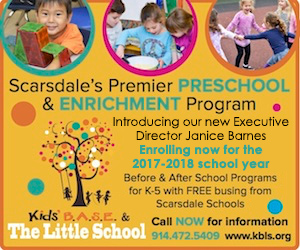 school year begins on October 1st at the Little School. We offer Half-Day Two's program in the morning and in the afternoon; Half-Day and Full Day Three's and Full Day Four's as well as early drop-off at 7:00am and Extended Day Child Care until 6:30pm. We are excited to introduce our new Executive Director, Janice Barnes. Janice comes to us with a wealth of experience in the early childhood field. She has been teaching and supervising in Port Chester, Edgemont, and White Plains for over 25 years. She is also an adjunct professor in the early childhood department at Nyack College.
Our facility includes 8 large classrooms and a newly renovated enclosed playground. We focus on cognitive, linguistic and social-emotional competencies in our efforts to educate the whole child. We strive to make each child's first school experience a positive one that inspires a lifelong love of learning. We are proud to be accredited by the National Association for the Education of Young Children (NAEYC) meeting rigorous standards for health, safety, teacher qualifications, curriculum and ongoing training. We work closely with Scarsdale Schools to ensure that our children are well prepared for kindergarten and future years.
The Little School is located at 307 Mamaroneck Road, Scarsdale in front of the Pool Complex. For further information or to request an application, please call 914-472-5409, email office@kbls.org or visit our website at www.kbls.org.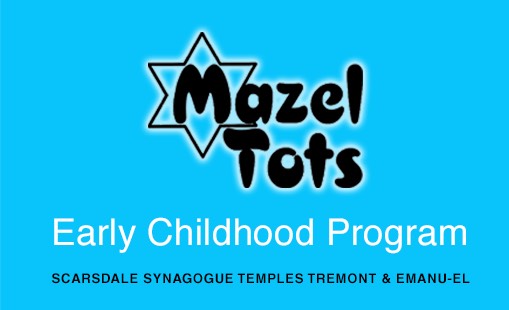 Mazel Tots® at Scarsdale Synagogue provides a warm and stimulating environment, which encourages children's curiosity and helps them to grow socially, emotionally, physically and intellectually. Our warm and nurturing staff will guide the children through a curriculum filled with a variety of child-centered and developmentally appropriate activities that are safe, fun and friendly. The children's spiritual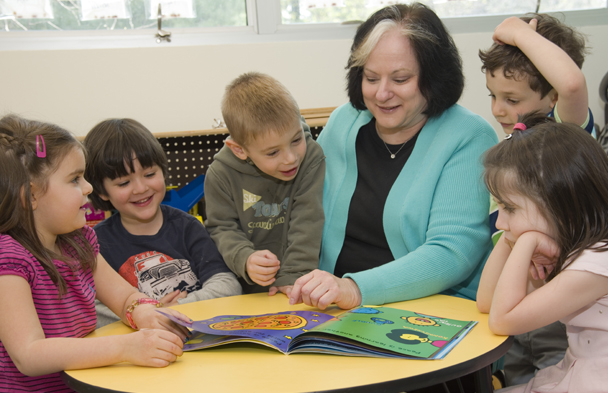 growth will be enriched by the study of Jewish holidays, traditions and family values. We also offer a group of special activities such as sports and games, music, creative movement, sign language, nature, yoga, karate, science, art and more! We have two beautiful new playgrounds and gardens, plus a newly equipped indoor play space featuring ride-on toys, gym equipment, giant blocks, stepping stones and the like! Our Early Childhood Program serves children from 18 months until Kindergarten-bound! We also have afternoon Enrichment Programs and a Parenting Program! For more information please contact Jody Glassman, Early Childhood Program Director at 914-723-3001 or mazeltots@sstte.org. You can also visit our website. Scarsdale Synagogue is located at 2 Ogden Road, Scarsdale, NY 10583. 914.725.5175.
The Scarsdale Congregational Church Nursery School (SCCNS) has long tradition of nurturing the hearts and minds of children in the Scarsdale community for more than 50 years. We are a play-based, non-sectarian preschool whose goal is to promote social development, instill a desire to learn, encourage verbal expression and improve coordination and motor skills. Our safe, diverse and nurturing classrooms are located in a bright, ground-floor building on the grounds of the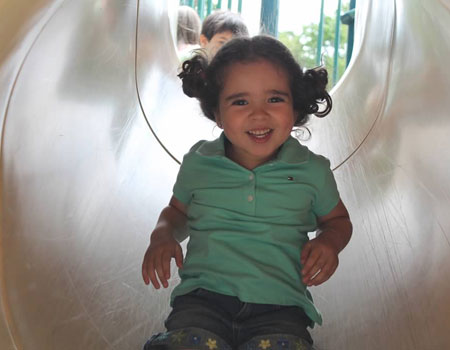 Scarsdale Congregational Church, within walking distance of Scarsdale Village. As we foster young children's growth, we are committed to building a strong sense of community between parents, teachers and children. We have a few spots open for the 2016-2017 school year. Registration for the 2017-2018 school year will begin on October 19th. Open Houses will be held Wednesday, September 28th and Thursday, October 13th from 9:30 a.m. -11:00 a.m. For more information, visit us at www.sccnurseryschool.com. Please contact Melissa DiCostanzo, School Director, 1 Heathcote Road, Scarsdale, NY 10583 by phone at 914-723-2440 or email: sccnschool@gmail.com.
The Early Childhood Center of Westchester Reform Temple is dedicated to guiding, supporting and enriching young children's lives spiritually, intellectually, emotionally, socially and physically. Our warm staff of experienced educators, along with Temple clergy and specialists, work in partnership to implement our academic program. Using developmentally appropriate best practices, and lots of love and support, we prepare our students for the demands of kindergarten readiness. Our pre-school curriculum reflects continuity of content and skills, subsequent growth at each age level, and is responsive to children's interests and individuality in the creation of emergent curriculum. Our LEED certified facility offers beautiful indoor classrooms, play spaces and two age-appropriate outdoor playgrounds, filled with light and surrounded by nature. We encourage children's pride, knowledge and joy of Judaism, as we join together with parents to provide an environment where children love to learn and enjoy celebrating Jewish family life. Classes are offered for ages toddler to four-year-olds, and we offer half day and full day options for older children. For information, and to schedule a visit to our pre-school, please contact ECC Director Sue.tolchin@wrtemple.org or call us at 914 723-5493.
Starlight Starbright Music – right here in Scarsdale -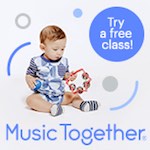 offers the Music Together® program. Music Together is an international early childhood music and movement program for children from birth through age 7—and the grownups who love them®. First offered to the public in 1987, it pioneered the concept of a research-based, developmentally appropriate early childhood music curriculum that strongly emphasizes and facilitates adult involvement. At Starlight Starbright Music, we also offer Uke U., a parent-child beginner ukulele program for children 3 to 6 years of age written by Jackie Freimor in 2013. For more information and to register for class, please visit us at www.slsbmusic.com or call (914) 924-0995. 78 Garth Road, Scarsdale, NY 10583.
Also keep in mind:
Kids Activities/Birthday Parties
Artistree Arts
www.artistreearts.com
114 East Boston Post Rd, Mamaroneck
914-835-2200
info@artistreearts.com
Bach to Rock
www.mamaroneck.b2music.com
130 Mamaroneck Ave. Mamaroneck
914-341-1457
mamaroneck@bachtorock.com
Boulder Brook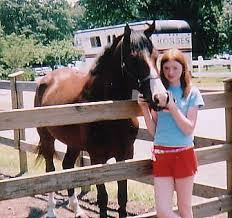 www.boulderbrookequestrian.com
291 Mamaroneck Road, Scarsdale
914-725-3912
boulderbrookeq@gmail.com
Bounce U
www.bounceu.com
150 Clearbrook Road
Elmsford
914-874-5200
Crestwood Music Center
www.crestwoodmusic.com
452 White Plains Rd, Eastchester
914-961-3497
info@crestwoodmusic.com
Dance Cavise
www.dancecavise.com
273 Halstead Ave, Mamaroneck
914-381-5222
joe@dancecavise.com
Funcraft
www.funcraftparties.com
590 Central Park Ave, Scarsdale
914-472-1748
funcraftparties
Great Play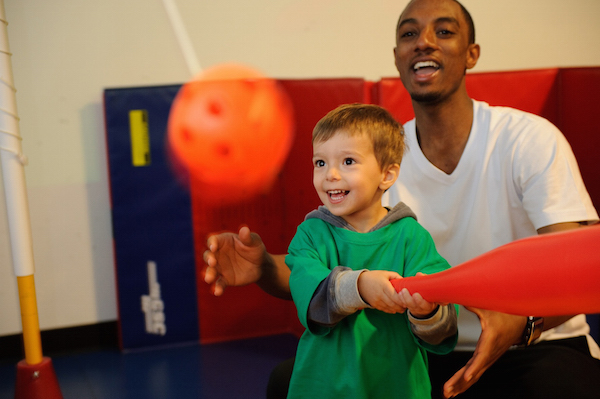 www.greatplay.com/scarsdale
969 Central Park Ave, Scarsdale
914-713-3470
info@scarsdale.greatplay.com
Gymcats
www.gymcats.net
1 Odell Plaza, Yonkers
914-965-7676
info@gymcats.net
Hoff-Barthelson
www.hbms.org
25 School Lane, Scarsdale
914-723-1169
hb@hbms.org
Music Conservatory Westchester
www.musicconservatory.com
216 Central Ave, White Plains
914-761-3900
info@musiced.org
Musical Munchkins
www.musicalmunchkins.com
914-771-7000
info@musicalmunchkins.com
The Playgroup Theater
www.playgroup.org
1 N. Broadway, White Plains
914-946-4433
rachel@playgroup.org
Random Farms Kids' Theater
77 Executive Blvd, Elmsford
914-740-1010
registrationsupport@randomfarms.com
School of Rock
www.schoolofrock.com/mamaroneck
1 Depot Plaza, Mamaroneck
914-777-1500
mamaroneck@schoolofrock.com
Sportime USA
www.sportimeusa.com
Route 9A, Elmsford
914-592-2111
Star Kidz
www.starkidzonline.com
914-921-0006
alyson@starkidzonline.com
Steffi Nossen Dance
www.steffinossen.org
216 Central Ave, White Plains
914-328-1900
shelley@steffinossen.org
Westchester Gymnastics
www.westchestergymnastics.net
5 Skyline Drive, Hawthorne
914-592-2324
tara@westchestergymnastics.net
Westchester Sandbox Theater
www.wstshows.com
931 W. Boston Post Rd, Mamaroneck
914-630-0804
info@wstshows.com
Young at Art
www.youngatartworkshop.com
1088 Central park Ave, Scarsdale
914-723-9229
info@youngatartworkshop.com
Tutors
Advantage Testing
www.advantagetesting.com
350 Theodore Fremd Ave, Rye
914-921-6700
westchester@advantagetesting.com
Bespoke
www.bespokeeducation.com
1 Bridge Street, Irvington
914-231-7309
Eye Level
www.eyelevelscarsdale.com
62 Garth Rd, Scarsdale
914-713-3965
scarsdale@myeyelevel.com
Kumon
www.kumon.com/scarsdale-east
1477 Weaver St, Scarsdale
914-980-7916
kosakunakamura51@ikumon.com
TutorPro
www.thetutorpro.com
35 Kingsbury Road New Rochelle
914-834-2053
nyc@thetutorpro.com
Meal Delivery Services
Organic Pharmer
www.organicpharmer.com
28 Garth Road, Scarsdale
914-481-4300
Plated
www.plated.com
delivery services only
855-525-2399
help@plated.com
Temra's Table
www.temrastable.com
914-723-7776
temrastable@gmail.com
Greenburg News: Phased-in Tax Assessments and a New Park in Hartsdale
Details

Category: Around Town
Published on

23 August 2016

Written by

Joanne Wallenstein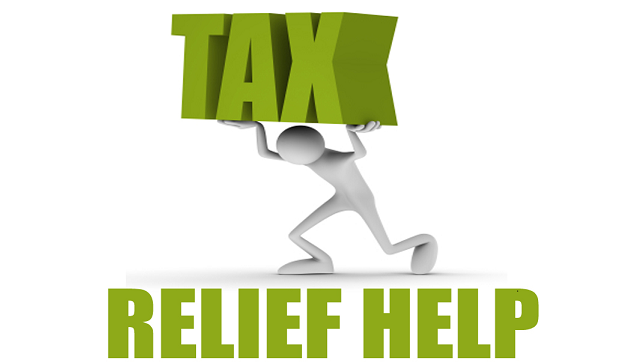 In order to help Greenburgh residents who were hit hard by a recently completed village-wide re-assessment, qualified property owners can apply to phase in their increase over a three-year period. Applications to phase in the tax increases are due to the town no later than September 15th.
However, not everyone qualifies for this abatement.
According to a letter from Greenburgh Town Supervisor Paul Feiner, applicants must meet the following criteria:
-The assessed value on the property must have increased by more than 25%.
-The property must be a 1, 2 or 3 family residential property and primary residence of the owner(s) of record. The applicants must have been the owner of record on or before June 1, 2016.
-The applicants must be eligible to receive the STAR exemption or the personal income tax STAR credit.
-Applicants must submit a Certificate of Occupancy or a substitute Certificate of Occupancy.
-The property owners must be current on all property tax payments as of May 1, 2016 and have no building code violations. Property may require interior inspections.
For further information and details go to www.greenburghny.com or call the Assessor department at (914) 989 1520. Although most people in the town will experience no tax hikes or tax cuts as a result of the reassessment – a few thousand property owners are experiencing significant hikes. The goal of the phase in is to ease the transition for those hardest hit.
A New Memorial at the Hartsdale Train Station: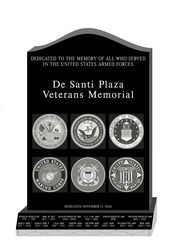 Construction has begun on a new park at De Santi Plaza, opposite the Hartsdale Train Station. The park will feature a new Veterans Monument along with new landscaping, lighting, flagpoles, and walkways that will be seen by the many commuters who take the train to and from Hartsdale.
The park was designed by White Plains-based IQ Landscape Architects. The Veterans Monument is being made by Domenick Denegris Inc, a Bronx stone company which worked with the architect to make sure it fit in with the park's overall configuration.
The new monument will be seven feet tall and include etchings of the seals of each of the uniformed services, plus dates of each U.S. war from the Revolution through Afghanistan and Iraq.
Funding for the $250,000 project will come from the Trust and Agency Parkland Fund, a special account created by fees charged to developers.
J.F. Ryan Attempts and Fails to Explain Valuation Model
Details

Category: Village Voices
Published on

18 August 2016

Written by

Joanne Wallenstein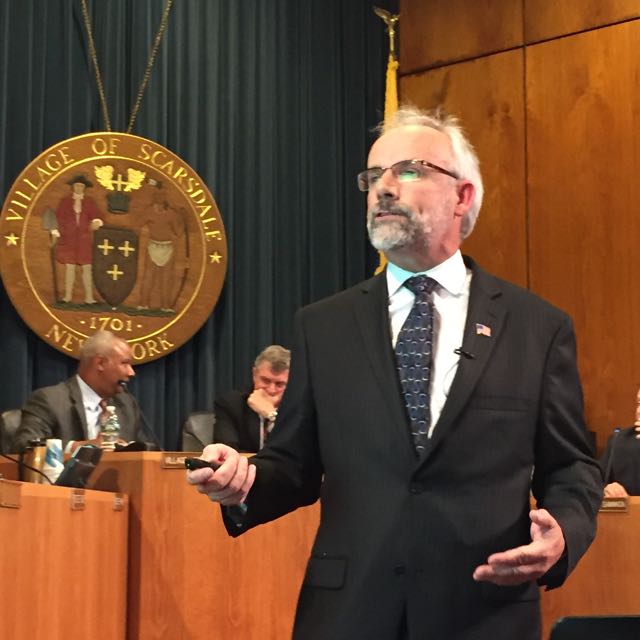 At a packed and heated meeting at Village Hall on August 17th, John F. Ryan, the man who produced the 2016 revaluation, was reprimanded for failing to "show his work," by a frustrated group of residents who sought to understand the derivation of the direct market value he used to significantly alter the assessments of many homes in Scarsdale.
Some feared he would fail to show up, but he appeared as scheduled and sought to answer questions that had previously been sent his way. Despite a smooth presentation about the theory behind the model, he was unable to satisfy an angry group who made a persuasive case that he did a slipshod job on the 2016 revaluation. Ryan showed new data to demonstrate that his model successfully predicts sale prices, but did not reveal the derivation of the coefficients used to build the model. He also claimed that he no longer had any of the reports that were run after the model was formulated and tested, but defended his work contending that his model was a strong predictor of market values. Saying he "attempted to find the best combination of property components to estimate the value" and that he used "appraisal judgment," Ryan implied that he used his expertise, rather than mathematical formulas, to derive the model coefficients. Because the residents were unable to reproduce the output of Ryan's model, they remained highly suspicious of the new valuations and also claimed that the model was significantly biased, causing smaller properties to be over-assessed, and larger ones to be under-assessed
Ryan opened the meeting with a lengthy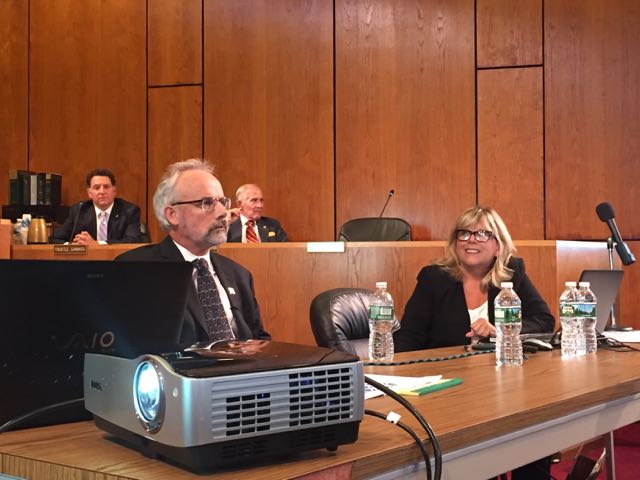 presentation of his credentials and history with the Village of Scarsdale. He explained that he was originally retained to do project monitoring services on the 2014 revaluation, including on-site quality and vendor collected data review. At the time, he recommended that implementing the 2014 revaluation would improve fairness.
He defended the timing of this second revaluation on the heels of the first one, saying, "New York State recommends cyclical revaluation. It is best management practice to maintain values at market value. There were changes in market conditions since 2013. The assessment required updating to improve fairness (which brought a big boo and hiss from the audience.)" He added that there were concerns in the 2014 revaluation about the 48 sub-neighborhoods created by Tyler. In Ryan's model for 2016 these were condensed into 16 sub-neighborhoods.
Ryan explained that in 2014 Tyler Technologies employed automated comparable sales using seven value indicators (or combinations thereof). He said, that the 2014 revaluation was "an opaque process that is difficult for the appraiser's office to maintain because the assessor can't get into the head of the field reviewer." He explained, "for the 2016 revaluation, it was made clear to us that we needed a more clear, more transparent process for the assessors office and the residents." This statement also brought boos from the vocal crowd, as they bemoaned the lack of transparency in Ryan's approach.
Critics were keen to find out why so many sales had been thrown out of the model, and both Ryan and Albanese sought to explain the wide variety of reasons that over 100 sales were discarded. They said that out of the 499 sales during that period, 395 were considered valid sales and used to build the model, but only 220 were used to validate it. Some of the reasons sales were thrown out were because properties straddled neighborhoods, no money was transferred, buyers and sellers were related, they were not arms length transactions or the properties were knocked down or changed in condition following the sale.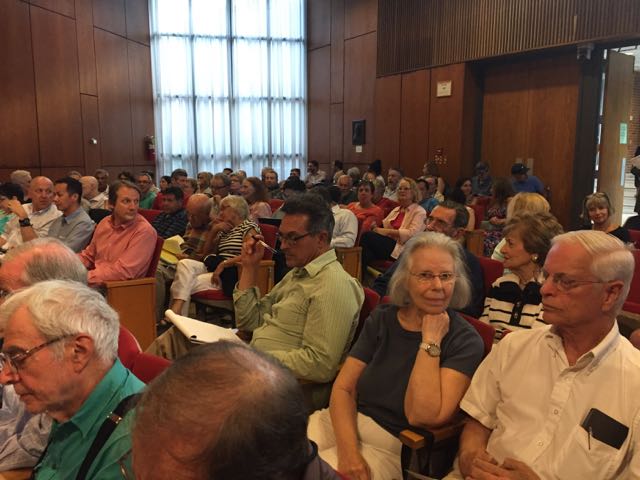 Though the assessor said that invalidation codes were provided for each sale that was discarded, that data has not been made public. This was also a cause for concern for those who spent many hours trying to understand the model and reproduce the results.
Ryan gave a lengthy defense of his qualifications and those of the others who worked on the revaluation. He explained that the original team included Roland Gosselin, who discovered he had a stage four glioblastoma (brain tumor) in January and was not able to work. In his place, they hired Gerd Semmelroggan, an unlicensed residential appraiser, to do the drive bys for the revaluation.
He explained the factors that went into the model, but did not provide the derivation of the coefficients that were used in it. Particularly troubling to the group, were the neighborhood coefficients that assigned a 1.3 to Fox Meadow, thereby boosting valuations for that neighborhood.
In the week prior to the meeting, the Mayor had said that all questions for Ryan should be submitted on index cards to the Village Staff, who would sort through them and pose questions at the meeting. However, there were loud objections to that procedure by some who wanted to verbally question Ryan at the meeting. The Mayor ultimately relented and it quickly became clear why these residents wanted the opportunity to speak. Their questions, and statements veered away from the statistical model to direct attacks on Ryan, his credentials, his staff, the history of other revaluations he conducted and his relationship with Ms. Albanese. In fact, rather than a Q&A, portions of the meeting felt more like a court martial, with residents cross-examining Albanese, Ryan, the Mayor, Trustees and the Village Attorney.
Josh Frankel who has been a vocal opponent of the 2016 reval said, "42% of the sales are invalid. .... These need to be documented. No one knows where the missing sales went. The law says that no more than 10-20% of outliers should be trimmed. I don't see the explanation."
Albanese explained, "There are no missing sales. There was a misunderstanding about the number of sales that were used to test the model. The numbers are accurate." Her voice cracked as she pleaded with Frankel, saying, "Josh --what other possible explanation could there be?"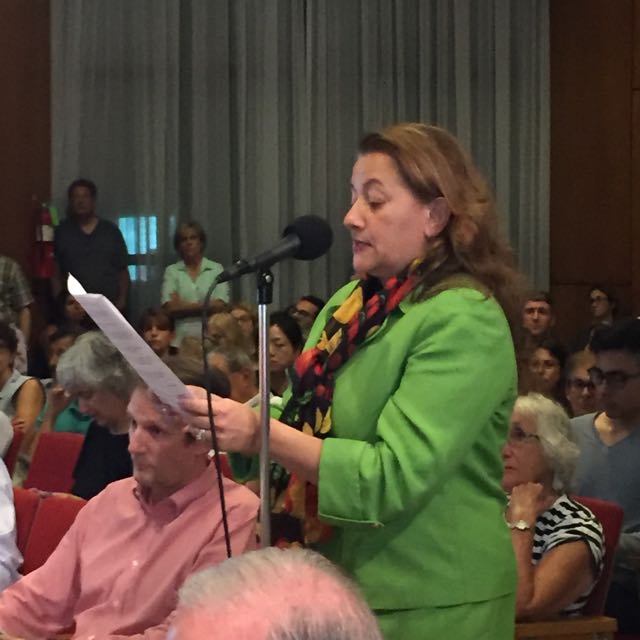 Mayra Kirkendall-Rodriguez who has led the campaign to discredit Ryan and void the revaluation came to the mic to take on Ryan and Albanese. She revealed that Gerd Semmelroggan had been arrested during the time he worked in Scarsdale. Rodriguez sought to make the Village Managers, Albanese and Ryan look irresponsible. She charged, "How could you not know he was arrested? Were you aware that Gerd was driving around after he was arrested?" She implied that he posed a danger to the residents and also worked three less days due to the arrest. Village Attorney Wayne Essanason defended the village, saying, "We can only know he was arrested when we're told! These charges are allegations. There are two sides to every story. It is improper and incorrect for you to imply that the community was threatened. The crime itself is a landlord-tenant dispute. It does not include burglary or dishonesty."
Essanason said a person is presumed innocent until guilty, while Kirkendall-Rodriguez insisted that Semmelroggan must have had a Scarsdale badge with him at the time of his arrest and therefore, the Village should have been advised.
Kai-Hong Teng also sought to demonstrate that Ryan had failed to fulfill his contract. He grilled him on the academic credentials of those he had hired, and brought up several prior assessments conducted by Ryan that were contested. He said, "In 2006 Rockingham Vermont found that your assessments were wrong." In Westport, CT, the reval had to be delayed and postponed." Ryan defended both saying that in Vermont, the department had the wrong timing and in Connecticut there were political issues. Teng then turned to Albanese and said, "Did you interview anyone else for this job?" Inferring that she spent too little time vetting Ryan, he said, "How long do you spend buying a new car?" Referring to FOILED emails, he asked Albanese about a dinner she had with Ryan, and said, "Did you discuss the revaluation? .... Did you receive gifts from Ryan?..... In January 2015 you sent an email to Ryan saying that the second revaluation had passed and that you "were in a tizzy." Why were you excited about this extra workload?" He continued his relentless attack, saying "Why were you spying on residents? At a meeting in June you were in the back of the room ... you remained silent."
Michael Levine, a statistician who has spent many hours analyzing the models used for both revaluations asked Ryan if he ran the reports on Village computers or on his own system. Ryan said they were run on his computer and that he had no reports. Levine responded, "I would think it would be standard practice to save the reports," to which Ryan replied, "The proof is in the pudding." Near the conclusion of the meeting, at around 11:15 pm, Levine returned to the mike to question Ryan further. He said, "What bothers me is you are not disclosing the derivation of every aspect of your model. We expected a soup to nuts explanation of the model. Now you are saying you can't reproduce it. You can't explain where the elements of the model come from and how were they mathematically derived. ... Where is the math beyond the coefficients" (You should have said) "Here is the program, here is the program output. All of that should have been documented."
Jane Curley, another expert in modeling who has recently been appointed to the Board of Assessment Review to rule on grievances also questioned Ryan. She said,
"There is an inconsistency between forcing insignificant variables and saying your model is better than Tyler's. Is this square footage model workable across homes from 1500 to 5000 square feet? Did you do an analysis of contributory value of varying factors?"
Curley said that she used updated sales data to test the model and got a PRD of 1.3, demonstrating that lower value homes are over-assessed. (Note: The relative inequity between appraisals of high-dollar and low-dollar property is measured by the price related differential (PRD)). Ryan repeatedly claimed that using the PRD was not "standard practice," but several of the statisticians who spoke, used this to demonstrate flaws in Ryan's model. She continued, "All the lots on Hamilton are valued at 10% more than Nelson. Is this a "traffic adjustment?" Are the people on Hamilton spending $2,500 too much or too little?"
Several speakers, including Norm Bernstein and Howard Weitz called for the Board of Trustees to invalidate or nullify the 2016 revaluation and revert back to 2014 valuations. They suggested that since Ryan had not fulfilled his contract, the reval could be thrown out. In response, Village Attorney Wayne Essanason read a legal opinion he obtained from the state. He explained that the "Town board has no authority to substitute its judgment for the assessors. You can't say because the contract is bad, the assessment is bad. This board has no authority to substitute their judgment for the assessors." He added that residents can bring their grievances to court for a SCARS proceeding or file an article 7 hearing in Supreme Court.
Other speakers failed to understand New York State law and suggested that Scarsdale use another methodology to value properties. Sparing no words, builder Bobby Ben Simon attacked Ryan, saying, "Hiring you was a major mistake. Your entire business is fraud. You are trying to put the real estate market in a box...The only way you can evaluate the real estate market is by the sales ...There is no other method....you are making all kinds of assumptions and throwing it back on the taxpayer. Scarsdale is unique. There is a reason that a half acre costs different amounts on either side of town. You need to base your model on sales like California and Florida."
Ellen Neidig from Black Birch Lane, said, "This was supposed to be an update to address the outliers. This was just supposed to be a tweak. How is it that such a large number of residences changed? Why was this necessary to completely disassemble Tyler's work? The results were completely outside what we had expected."
As the meeting drew to a close, Ron Parlato of Sherbrooke Road, another developer and homeowner who leads the Heathcote Association, where 40 of some of the most expensive homes in Scarsdale are located, said that in the 2014 reval, these homes were over-assessed. He said, "We showed that the smaller lots got a discount." He said "we brought a lawsuit against the Village of Scarsdale and won." He continued, "The town and the board have been victimized by two revals," which brought a round of applause. It was not clear from him comment whether Parlato personally challenged his own appraisal or brought a lawsuit on behalf of the Heathcote Association, so we checked with the Village and learned that the Heathcote Association as a whole had not challenged the village.

Parlato may have hinted at the real explanation of why this second reval was planned just months after the first one was completed. Vociferous claims from Scarsdale's wealthiest residents, including the Heathcote Association, were cited as justification for the redo. The Heathcote Association presented voluminous data and charts which they claimed demonstrated that those on the high end were bearing too much of the tax burden and supporting those in more modest homes. The only way the Board could address this complaint was to conduct a second revaluation, which the Assessor and Ryan billed as a tweak or fine-tuning. However, because Ryan decided to use a new and untested model, this second revaluation resulted in more than a 10% change in valuation for 49% of Scarsdale's homeowners.

At the end of the meeting, the Mayor indicated that no action would be taken by the Board to nullify or rescind the revaluation, but suggested that this board or a future board might appoint a committee of qualified residents to examine the issues and make recommendations for future revaluations in Scarsdale.
Though it appeared that this meeting might bring the discussion to a close, as I left at 11:40 pm I heard residents in the parking lot organizing a lawsuit against the trustees. If that comes to pass, Scarsdale taxpayers will undoubtedly bear the burden of the defense.
Comments are welcome - but please include your name and address.
Road Resurfacing Underway in Scarsdale
Details

Category: The Goods
Published on

23 August 2016

Written by

Joanne Wallenstein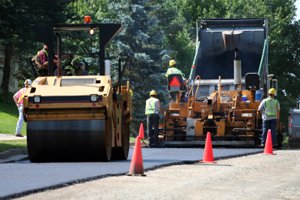 An ambitious road repaving program is now underway in Scarsdale. The resurfacing will temporarily close some of the Village's main thoroughfares to allow for smooth new roadways for residents. The total estimated cost for the fall paving work is $625,000 and the work will be done from now through mid-September. According to Scarsdale's Deputy Village Manager Robert Cole, scheduled dates are dependent on the weather, contractor progress, equipment and other factors.
Here is the current resurfacing plan:
Thursday – 8/25: mill Crane Road
Friday – 8/26: mill Garth Road and move to Freightway after 10 AM
Monday – 8/29 through Friday 9/2: pave Freightway, Garth, Stonehouse, Autenrieth, Oakwood, Woodland, Church, Crane, Ogden
Monday – 9/5: Labor Day – no work
Tuesday – 9/6 through Friday 9/10: pave Saxon Woods, Black Birch, Mamaroneck Road, Copper Beach, and Normandy.
If you see road closures and detours, remember that all this work will result in improved roads for Scarsdale.