Time for a Low Cost Home Makeover
Published: Saturday, 30 October 2010 09:40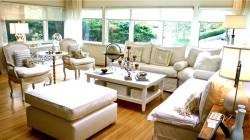 Adjusting to an empty nest can be difficult but Lori Falow and Debbie Fink, Scarsdale residents and recent empty nesters, are using their newfound time to create beautiful nests for others.  Both women are currently licensed real estate agents in Scarsdale and have a passion for beautiful homes. With backgrounds in interior design they drifted into home staging projects which has evolved into the Redo concept. In essence, home staging for those preparing to sell but also for those wishing to remain in their home.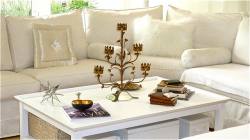 They've joined together to offer budget conscious design expertise to others. Lori spent eight years working as an interior designer at Milly Sugarman Interiors in Scarsdale.  She has decorated some of Scarsdale's most beautiful homes.  Deborah has worked in interior design in both Manhattan and Southampton. She has an M.A. degree in Clinical Psychology in addition to a degree in Fine Art. Both women believe that any home can be beautiful and comfortable with thoughtful organization and the right accessories.
We Do Re Do, will unclutter, restyle, update, and accessorize just one room or an entire house thereby creating clarity from clutter. Most jobs can be done in just a few hours.  Talented design skills make a huge difference, especially in tough economic times when many want to use what they have and stick to a modest budget.  Lori and Deborah know how hectic life can be and take pride in creating calm, soothing environments for their clients.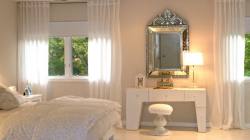 Most homes do not need expensive furniture purchases or major renovations. We Do will rearrange and enhance what you already own with the understanding that some people enjoy decorating but lack confidence and need just a little help.  Others find home decor stressful and overwhelming and want someone else to take care of every detail. Whatever your project or goal, We Do ReDo will make your home feel fresh and up to date.  Treat yourself to a home makeover.  Call them at (914) 420-5647 or email wedoredo4u@gmail.com for a complimentary consultation.