Real Estate Report for 2011: Steady Sales in Scarsdale, Declines in Edgemont
Published: Thursday, 05 January 2012 08:21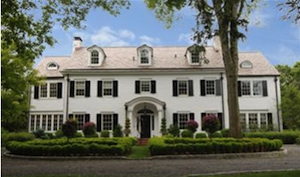 Scarsdale residential real estate sales held steady in 2011 from the prior year for single-family homes, condominiums and cooperatives which was good news for buyers and sellers. Edgemont real estate sales volume declined 25% from the comparable period accompanied with price decreases of single-family homes.
Market indictors in Scarsdale illustrate a consistently competitive market for both buyers and sellers and a desire to maintain or increase sale pricing and volume. Overall sales volume was slightly up in 2011 as was the average price for a single family home. Mixed sales results in Edgemont are indicative of a buyer's market opportunity at the moment due to decreasing prices and lower demand.
Mark Nadler, President and Principal Broker of Prudential Centennial Realty, said "Buyers seem to be finally hearing what all the "experts" have been saying for at least the last year, "There has never been a better time to buy real estate." As consumer confidence rises, we eagerly anticipate the spring market and swell of listings and buyers that appear to pursue them. Navigating through complex market conditions requires skill and experience and choosing the Realtor to represent you becomes the most important decision affecting the sale or purchase of your home or investment."
Mitchell Steinberg, a 25-year veteran of the residential mortgage business, is equally optimistic about the overall 2012 real estate market. "Economists predict that interest rates will be low for at least another 18 months. This allows purchasers of primary, vacation and investment residences to lock in historic low rates and have significantly more purchasing power than prior years. 30 year jumbo fixed rates are in the low 4% range up to 2 million dollars. The U.S. government also increased the FHA loan limits in the NY Metro area. Homebuyers for primary residences can finance up to 96.5% of the value of the residence up to a loan amount of $729,750."
Scarsdale Sales Stats
In total, 199 single-family homes sold in the Scarsdale school district in 2011 remaining consistent with the prior year.

The number of homes sold by neighborhood was highest in Heathcote (49). However, Greenacres (45) and Fox Meadow (43) saw the biggest increases in number of homes sold over the prior year. Edgewood (36) had a slight drop in number of homes sold and Quaker Ridge (26) had the largest decrease from 2010.

The average selling price rose 3% in 2011 ($1,485,872) from 2010 ($1,442,018) for a 5 bedroom/4 bath home. The average Days on Market (DOM) at 177 is slightly less than the DOM in 2010.

The minimum selling price was $320,000 for a short sale 1922 cottage, 2 bedroom/1 bath on 0.192 acres, in Quaker Ridge. The maximum selling price was $10,884,000 for a 2006 Heathcote Estate, 7 bedroom/6.3 baths with pool and tennis court on 2.540 acres. 42 properties, or 21%, sold for $2,000,000 and above, a 3% gain over the corresponding period last year. 88 properties, or 44%, sold in the range of $1,000,000 - $2,000,000. 69 properties, or 35%, sold below $1,000,000 with volume consistent from the comparable period last year.

Condominium sales at Christie Place in downtown Scarsdale were robust with eight transactions and the building is sold to capacity with the exception of a one bedroom coming on the market shortly, according to Doug Smolev, Director Sales & Marketing, Ginsburg Development Companies. He said "we had an amazing first half 2011 with a huge increase in demand as the market picked up and we could have started a wait list but we sold out."

Cooperatives sales at Chateaux Circle remained steady year to year.
Home values going forward will also be affected by the tax revaluation process, adopted by Scarsdale village board resolution in 2011, committing to a reassessment of all properties at market value. A request for proposals seeks a March 2012 start, affecting the 2014 tax rolls and 2015 budget. The last comprehensive revaluation in Scarsdale was in 1969.
Edgemont Sales Stats
The total number of single-family homes sold in the Edgemont school district decreased by 21% in 2011. 49 homes sold in 2011 versus 62 in 2010.

Sales were highest in Greenville (28) followed by Seely Place (21).

The average sale price fell 18.2% in 2011 ($1,039,000) from 2010 ($1,270,875) for a 4 bedroom/4 bath home. The average Days on Market (DOM) at 186 is consistent with the prior year.

The minimum selling price was $375,000 for a tear-down 1962 raised ranch, 5 bedroom/2.1 bath on 0.41 acres. The maximum selling price was $3,000,000 for a 1997 colonial estate, 7 bedroom/8.2 baths with pool on 2.857 acres.

3 properties, or 7%, sold above $2,000,000 as compared with 7 properties, or 11% of sales, in 2010. 18 properties, or 37%, sold in the range of $1,000,000 to $2,000,000 as compared with 45% of properties in 2010. 27 properties, or 56%, sold below $1,000,000 with volume in this price consistent from the comparable period last year.

The average cooperative sale price for 2 bedroom/1.5 baths was $237,711 consistent with 2010. However, total sales volume for sold cooperatives decreased 41%. Sales of condominiums were consistent year to year.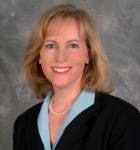 Information provided by Angela Manson, licensed real estate salesperson with Prudential Centennial, Scarsdale. Manson volunteers with local civic organizations and often writes about the community. She welcomes and assists buyers and sellers in Scarsdale and neighboring communities at amanson@prucentennial.com or 914-420-9878, www.scarsdalebesthomes.com. Statistical information gathered from Empire Access Multiple Listing Service.
Mitchell Steinberg, private mortgage banker, may be reached at 914-251-8141 or mitchell.steinberg@wellsfargo.com.
Pictured at top: 2 Normandy Lane, Scarsdale, sold for $5,250,000 on 5/24/11
-----------------------------------------------------------------------------------------------------------------------------------------------------------------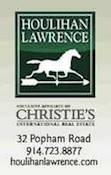 Featured Listing: 331 Old Colony Road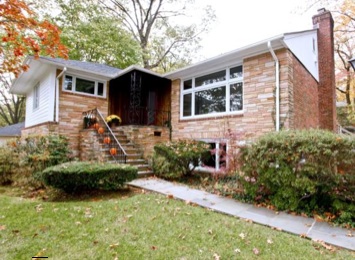 Set on .40 acre, this lovely four bedroom Ranch offers many upgrades including new roof, boiler and sprinkler system. Highlights include a kitchen with skylight and breakfast area that adjoins with the family room offering cathedral ceiling and access to the decks and yard. Finished 1400 square foot lower level. List Price: $849,000
Learn more here: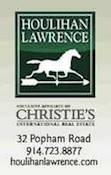 Featured Listing: 20 Taunton Road East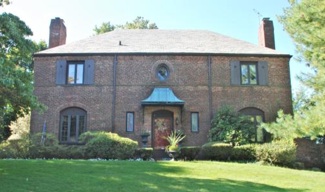 Nestled on a cul-de-sac, this Crane Berkley home is the epitome of classic elegance. Exquisite features include a two-story grand stairway, three fireplaces and granite chef's kitchen with professional appointments. List Price: $1,600,000
Learn more here: