At Last ... Property Tax Revaluation in Scarsdale
Published: Thursday, 01 March 2012 07:14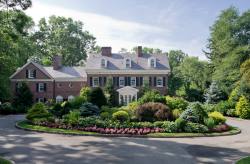 At long last, Scarsdale will undergo a Village-wide property revaluation. The $1 million dollars needed to fund the work will be borrowed, rather than raised through taxes, and the debt service on the funds has been included in the proposed 2012-13 Village budget.
The last revaluation of Scarsdale properties was done 44 years ago in 1969, and many have noted the inequities in the system as the market value of homes has fallen out of alignment with assessed values. The reassessment will not alter the total tax levy – but instead shift the burden from those paying too much to those who are paying too little.

The revaluation will weigh homes on 19 characteristics to determine the new assessed value. Experts estimate that after the revaluation, the real estate taxes for one third of homeowners will go up, one third will stay the same and one third will go down.
The revaluation should stem the tide of tax grievances filed by residents who believe they are currently overburdened. In 2010-11, 756 grievances were filed and the volume proved very difficult for the Village assessor to handle.
We asked a few Scarsdale residents to comment on the impending revaluation and here is what they said.
Attorney Robert Berg who is a member of the Scarsdale Forum and a keen observer of Village affairs said, "Finally, a remarkable 44 years late, Scarsdale will begin the process of a town-wide revaluation. The Scarsdale Forum's Assessment Revaluation Committee demonstrated in its comprehensive November 2010 report that serious inequities exist in the taxation of equivalent properties within Scarsdale that can only be cured by town-wide revaluation. Revaluation will mean that the property tax burden will now be shared equitably among property owners. Owners of presently under-assessed properties, many of whom reside in large older homes whose value skyrocketed over the past 4 1/2 decades but whose assessment could not be increased to capture that increased market value, will no longer have their property taxes subsidized by the rest of Scarsdale's taxpayers. Moreover, with assessments being made at 100% of fair market valuation, the number of taxpayers challenging their property tax assessments should decline precipitously and the Village should be better able to defend any remaining challenges. Substantial savings in Village staff time and tax cert. refunds should result. Town-wide revaluation is a big win for fair government in Scarsdale and I welcome it. Better late than never."
Village resident Doug Ulene is also a member of the Scarsdale Forum. Since moving here in 2000, Ulene has challenged his own taxes twice. He added, "I think that a village-wide reassessment is long overdue. The Town's failure to "reval" its properties since the late 1960s has produced "winners" whose properties are permanently underassessed, and "losers" who are forced to spend time and money in order to achieve a modicum of fairness. That offends my sense of right and wrong, and I'm glad that the current Village Board appears to have the courage to re-establish property tax equity in Scarsdale.
Lynne Clark a realtor with Houlihan Lawrence and a longtime Scarsdale resident offered the following: "Village wide re-assessment will make our taxes more fairly allocated based on the market value of our housing stock. Right now houses selling at the same price can have a large swing on the amount of taxes owed. Luckily, sales of Scarsdale homes continue to be brisk and I am confident this will continue. During the reassessment process, tax amounts will not be known for sure on any of our properties, therefore buyers may be hesitant to make large housing decisions without knowing what their taxes will be going forward. This may affect sales for the very short term, but surely not for the long term."
Angela Manson of Prudential Centennial Realty agreed that the reval would be a plus for Scarsdale. "Revaluation is a value
proposition benefiting existing homeowners and real estate buyers and sellers. It ensures a current measure of fair and equitable market value when all property taxes are aligned between comparable properties in a municipality. Consumer confidence is restored in knowing everyone pays their fair share."
Anne Dowd Moretti of Julia B. Fee SIR explored both sides of the issue. "When the real estate market turned downward in 2007, home sellers facing the prospect of a challenging "buyers market" closely evaluated their taxes, and those with high taxes were quick to file grievances. Although the local real estate market is now slowly recovering, buyers remain very sensitive to property taxes. If taxes seem out of proportion, either high or low, buyers will adjust their offer prices accordingly, or in the case of high taxes, simply pass on considering a home altogether. A community-wide reassessment has its negatives to consider as well. The most obvious is the cost to the Village. Another issue is the implication for homeowners who are currently under-taxed who might face an increase in their taxes. As far as real estate market implications are concerned, the more proportionate the taxes are to the real value of the home, the more likely it will sell at a price reflecting that value."
Once the firm is hired to conduct the revaluation, the process could take up to 18 months to complete, so residents will not see a change in their tax bills anytime soon.
------------------------------------------------------------------------------------------------------------------------------------------------------------------------------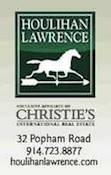 Featured Listing: 2 Castle Walk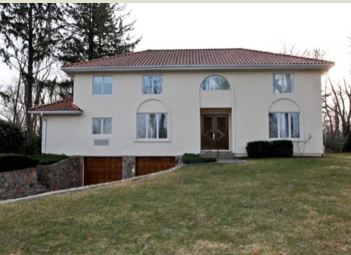 Pristine 4100+ square foot Colonial with a Mediterranean flair set on over a half acre. Through the carved mahogany doors is a grand two-story entry hall, living room with three-exposures, gourmet kitchen and family room with built-in media cabinet. Enjoy fabulous outdoor living on the 500 square foot deck. List Price: $1,299,000 Learn more here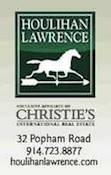 Featured Listing: 31 Stratton Road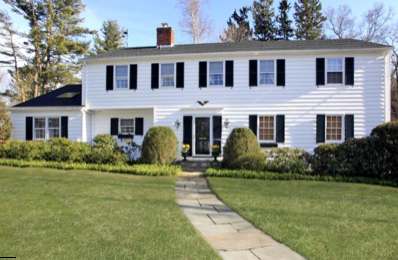 Exquisite sparkling Colonial with an open floor plan sited on a .49 acre level property with quality architectural detail. Flexible 35-foot living room/dining room, stunning family room, expansive 49-foot deck across the back of the house which wraps around to the breakfast room. Spacious master suite with dressing room. List Price: $1,599,000 Learn more here