More, Bigger, Better?
Published: Tuesday, 11 September 2012 14:57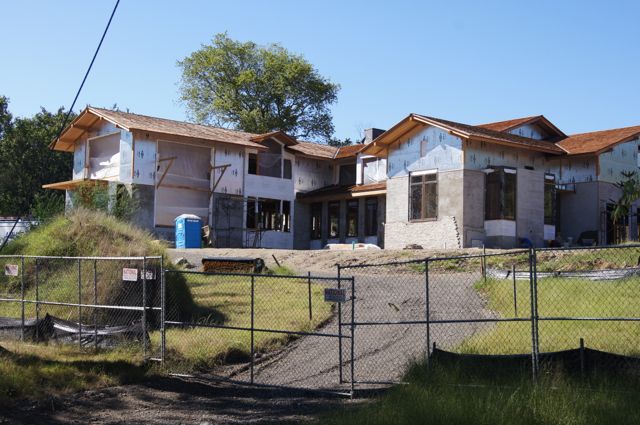 If housing starts in Scarsdale are a bell weather of the state of the economy, it looks like things are looking up in our neck of the woods. Construction abounds around every corner – with bigger homes replacing the Village's original housing stock. On the one hand, the owners of these large new homes will pay increased real estate taxes and help to fund the Village's bottom line. On the other, the expansive new homes eat up open space and result in the destruction of trees. Bigger may be better for some, but not if you live next door:
Here are just a few examples of what came down and what's going up in its place:
10 Normandy Lane: The original 1928 home on this 3 acre property was set far back from the road and surrounded by a
forest of trees. When an application was submitted to demolish the home, Village Historian Eric Rothschild noted that it had once been the residence of Alfred and Louella Slaner, who both played significant roles in the community. But that wasn't enough to save it, and the house came down -- along with what neighbors claim were 100 – 140 trees. The large new house under construction (pictured above) has been moved forward on the property and an application was filed to build a pool and a tennis court -- which exceed the maximum lot coverage – even though the house is on three acres.
At 39 Oxford Road two homes are going up to replace the original house, pool and tennis court that sat on 2.24 acres at the corner of Oxford and Garden Roads. The home was sold to RGF Development for $2,750,000 and they applied to subdivide the property and build two homes where there once was one. The developer paid the Village $92,500 for the subdivision "in lieu of land for a park, playground, or other recreational purposes."
Here are photos of the two new homes under construction on the lot.
On Morris Lane near Richbell, the narrow street is lined with construction vehicles as three houses in a row are currently under construction. While I was taking a look, a car tried to pass and knocked the sideview mirror off one of the trucks.
55 Morris Lane, named "Mowbra Hall" was called out for possible landmark designation in the Historical Resources Survey conducted by Scarsdale Village and is now being expanded on both the left and the right sides. Already 4,500 square feet when it sold in June, 2011 it's looking bigger everyday.


Down the street there is new construction at 24 Richbell Road, where a large white colonial has replaced a 1926 white stucco home. The house is already built and plans have been approved for a pool and a tennis court on the almost 2 acre property that was purchased for $3,625,000 in 2011.
And next door, at 37 Morris Lane, work is in progress on this brick colonial which is also being expanded to the left and the right. The home was sold in December, 2011 for $3,245,000.
The same is happening on smaller lots. In Fox Meadow, we watched this modest home at the corner of Fox Meadow and Ogden Roads come down and be replaced by a 6,490 square foot 6 bedroom home, on just 1/3 of an acre. That's a lot of house for the property.
See things going up and coming down in your neighborhood? Send pictures and comments to Scarsdalecomments@gmail.com.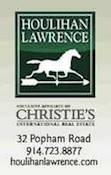 Featured Listing: 26 Murray Hill Road: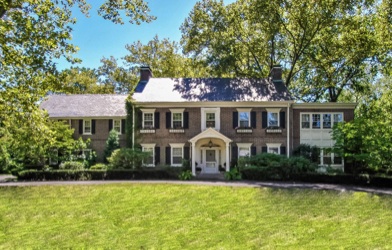 Constructed in 1925 and meticulously updated, this all-brick six bedroom Georgian Colonial is set on 1.1 beautifully landscaped acres with secluded pool and pool house. Grand reception hall with columned staircase, modern kitchen with separate breakfast room and family room with full bath. A home for a lifetime.
Learn more here:
List Price: $4,650,000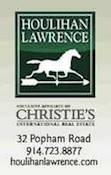 Featured Listing: 132 Longview Drive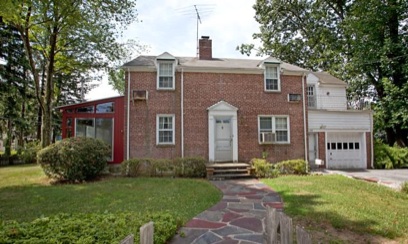 Great potential abounds in this traditional Center Hall brick Colonial. The wonderful floor plan offers a welcoming entry, living room with fireplace, dining room and sun drenched kitchen. Hardwood floors. Close to school and transportation.
Learn more here:
List Price: $500,000