Trustees Extend Moratorium on Gravel Driveways
Published: Wednesday, 24 June 2015 16:22
Lori Gertzog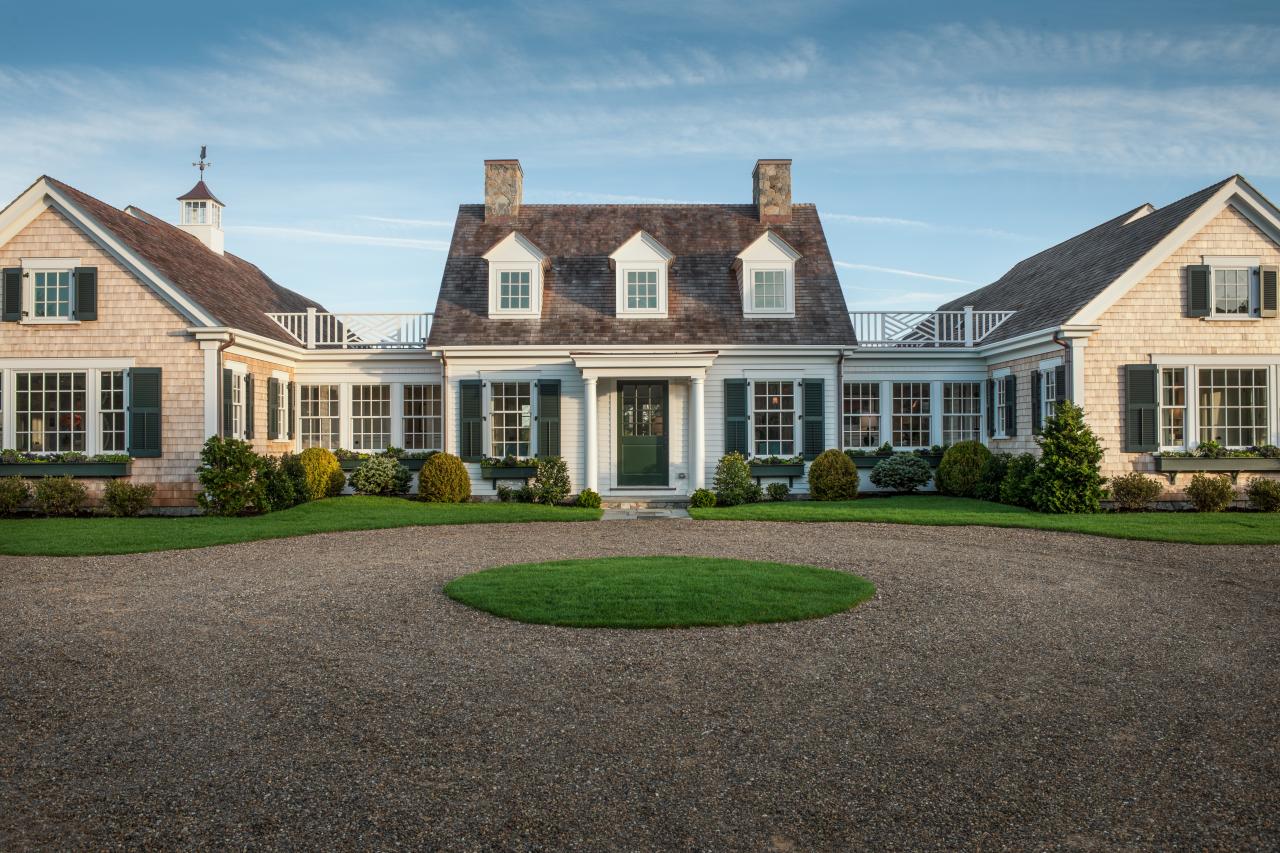 After considerable discussion, the Scarsdale Board of Trustees voted to approve an extension of the moratorium that prohibits land use boards and building or engineering departments from approving building applications that involve gravel surfaces where the gravel surface, if treated as impervious, would cause the lot coverage rules to be exceeded.
The original moratorium started on February 10, 2015 was set to expire on June 30, 2015. On Tuesday night, the Board of Trustees voted unanimously to extend their moratorium until October 30, 2015.
A study of building permit applications from 2013 and 2014 found that though 10% of residential properties have gravel driveways, 25% of the applicants use gravel driveways to maximize the lot coverage. In addition, the Scarsdale Planning Board was unanimous in their decision that gravel driveways should be included in lot coverage calculations.
However, everyone was not happy with the decision. Builders Bobby Ben Simon and Steve Rakoff spoke against it, as did resident Jeremy Gans and his wife, both of Harvest Drive, who had hoped to build a pool in their yard.
Echoing comments he made at the June 9 meeting, Jeremy Gans of 45 Harvest Drive said, "Though I agree that the village needs to address the issue of the increasing bulk of new homes, this moratorium goes beyond this....I am opposed to it. When we bought our house in 2006 we had visions of how we wanted to improve the property. The moratorium changed lot coverage requirements for every existing home. Residents had little notice....Let the moratorium lapse or revise it so that it only applies to new homes...Give a grace period to allow residents to apply for revisions and incentivize residents to replace asphalt with pervious surfaces."
Steve Rakoff of 64 Morris Lane said "I am also concerned as most don't understand the impact of the moratorium. This is coming at the community very quickly. I request that this goes to a referendum. If we are going to make these changes don't unilaterally declare that this is a fix all. If this is enacted, at what cost? Will people feel that their property rights have been taken away and will we have to defend lawsuits against those that feel they have been spot zoned? Do we start counting swing sets? Do we need more staff at the Village Building Department? Do people on wetlands get a give back?"
Mayor Jon Mark addressed Rakoff, saying, "The reason to extend the moratorium is to allow the board to consider these issues. We have something in place. Hold on for another several months we can decide what to do."
Barely containing his anger, Bobby Ben Simon of 11 Seneca Road said "My issue is with the process. There is a constant erosion of property rights in Scarsdale. Three months before the end of a trustee's service she acted on this issue and the Board enacted this moratorium. "
He continued, "We have 6,000 homes in Scarsdale. Maybe .6% are demolished or renovated each year. You are taking a minute situation and turning it into a monster....Are you going to stop people from adding a deck, renovating a kitchen? We are going to go into a downturn. People will not be able to sell homes in Scarsdale. People spend a lot of money to live in this town but they do have choices. There is a minority that will do whatever it takes to hurt the real estate market in this town and they may succeed!... I am disappointed to see very few people here. The referendum is critical. It is such a major issue. I urge you to weigh the thing!"
Trustee Bill Stern responded to Ben Simon, saying, "Property rights are a double-edged sword. Many feel that their property rights are being impacted. A huge house next to a smaller existing house devalues the existing home. We are trying to correct the situation. The Board is sensitive to all the homes in Scarsdale.
Simon replied, "I don't own my neighbors property – he can do what he wants. Don't tell me after I bought the house what I can build. I don't tell my neighbor what to do. Private property should not be treated as public property."
Lisa Gans, wife of Jeremy said, "When we bought our house eight years ago we had a vision of how we wanted to use our property. It took us a while to save money and get out plans together. At this point we can't make our house smaller. Maybe big houses can be addressed in another way. If we had known this eight years ago, maybe we would have bought a different house. At this point we feel that our rights are being changed. I am respectfully asking you to change the moratorium so that it only applies to newly-constructed home and doesn't impact those who want to improve them."
Trustee Carl Finger, who formerly served on the Board of Architectural Review sought to address the speakers and explain his view. He said, "I thank everyone who came and those who shared their thoughts. It's important to convey your thoughts. In general I hear the comments on individual rights but balance them against community rights. We consider this with everything we do here. As for property rights, we are all limited in what we can do. Very complicated decisions will be made over the next few months."
He continued, "I believe that many know what is going on. We are arguing semantics about whether gravel is pervious or impervious. This is not the issue. The argument is about whether or not we want to include driveways in lot coverage requirements. We should avoid getting caught up in that distinction of language and focus on our real goals."
"We are looking at the size of housing, the lot coverage and how this affects neighbors. I believe that the board passed the moratorium after some debate and had good reason for doing it at this time, and while it is affecting people, I am not comfortable with reversing the decision and undoing the moratorium at this moment when we are just at the point of having meaningful discussions. I am cognizant of the date (of the end of the moratorium.) It is important to have the discussions in the fall when people are around and to include the community in these important discussions"
"I agree with the Mayor that the moratorium should continue. It would have been nice if we could have been done by now, but we're not. I will use the time to analyze the issues and come up with a working solution."
Trustee David Lee said, "we need to take time to look at the merits of this. Until we have the opportunity, should people be able to race to the building department to get their project in or not? We felt it was fairer no to permit that. The right was to do this is at the beginning. Lines have to be drawn. It's not always fair."
He called for a vote and the resolution to extend the moratorium was approved unanimously.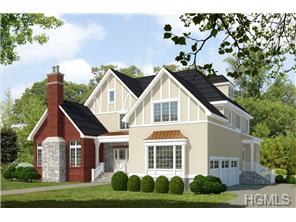 Sales:
47 Lincoln Road
Home under construction to be finished in 2015. Opportunity to customize. Level half acre property. Square footage includes 2,135 square foot basement.
Sale Price: $3,775,000
Taxes: $42,750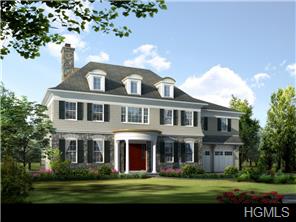 9 Seneca Road
Home built by KOS Building Group. Nine foot ceilings on all floors with golf course views.
Sale Price: $3,725,000
Taxes: TBD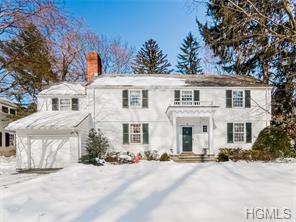 19 Forest Lane
Center hall colonial built in 1941, expanded and renovated on private .2365 level acres. This 4 bedroom, 4 bath home with French doors to bluestone patio from family and dining rooms. The large eat-in-kitchen has been updated and opens to a formal dining room. The living room has a wood burning fireplace and picture window overlooking the patio. The master suite has a vaulted ceiling, skylight, spa bath with steam shower and custom jetted tub, walk in closet with custom storage, and HE front loading washer/dryer. This home has two sets of laundry. The bathrooms have been updated. Hardwood floors throughout.
Sale Price: $1,451,018
Taxes: $28,625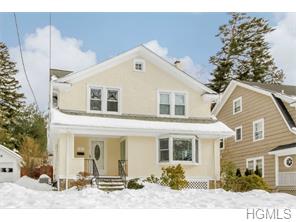 12 Elm Road
4 Bedroom, 2.5 bath home with an open floor plan located on a dead-end street. L-shaped living area with fireplace and bay window opens into the dining room leading to the family room with built-ins and eat-in kitchen with door to backyard. Kitchen and baths all updated in 2009. Lower level with door to outside.
Sale Price: $1,165,000
Taxes: $21,286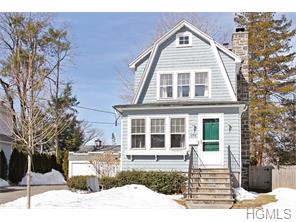 175 Clarence Road
Colonial with open floor plan and recently renovated chef's kitchen with high-end stainless steel appliances and Ceasarstone Quartz countertops. Additional features include: central A/C, hardwood floors, wood-burning fireplace and renovated powder room.
Sale Price: $750,000
Taxes: $15,320
Edgemont: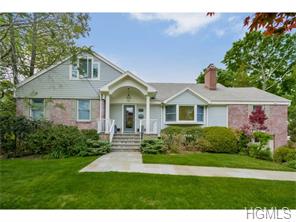 240 Glendale Road
Modern colonial with entry foyer with views to the rear property. Living room with bay window and fireplace with floor to ceiling glass tile. Dining room has sliding doors to deck. Family room off kitchen with access to powder room. Eat-in kitchen with cherry cabinets, stone and marble counters and French doors to the deck. The first floor master bedroom suite has a bathroom with heated floors. The walk-in closet and several others are all custom fit. There is a third access to the deck. Another large bedroom with en suite bath complete the first floor. The second story opens into an upstairs family room, three additional bedrooms and hall bath. Laundry and a playroom are in the finished basement. House wired for generator. Backyard with retractable awning and hot tub.
Sale Price: $1,625,000
Taxes: $37,008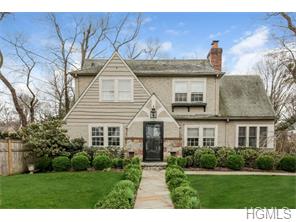 30 Mount Joy Avenue
This house has a completely custom renovation, featuring a premium chef's kitchen, luxury baths, dining and living rooms appointed with custom steel and tempered glass doors and a sunroom plus a patio with an awning. The home-office can be converted back to a garage and mud/laundry room attached to the kitchen or into an in-law/au-pair suite or great room. The lower level boasts a 500 bottle wine cellar and the home includes a whole house generator.
Sale Price: $1,500,000
Taxes: $21,566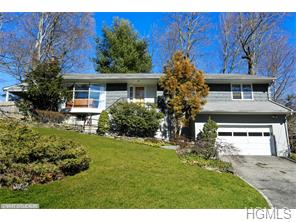 10 Doris Drive
Three bedroom ranch house located in Old Edgemont. This home features an updated eat-in-kitchen, refreshed hardwood flooring throughout and new mechanicals including gas furnace, gas hot water heater and central air compressor. This home has both an interior and exterior fireplace, a fenced-in backyard and a covered porch with exterior fireplace.
Sale Price: $999,000
Taxes: $22,651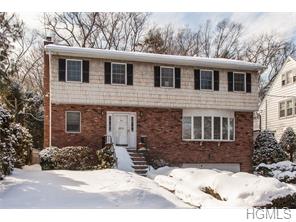 38 Mt. Joy Avenue
Colonial home on level yard has a two story entry hall, updated eat-in-kitchen with stainless steel appliances. The family room with fireplace and sliding glass doors lead to the backyard. The second floor has a master suite with walk-in-closet and three bedrooms with a hall bath. There is also a fully finished walk-out lower level with a built in wet bar and laundry area. This home has a new roof (2013), new AC compressors (2013) and a new brick and flagstone walkway (2009).
Sale Price: $755,000
Taxes: $26,330
Featured Listings: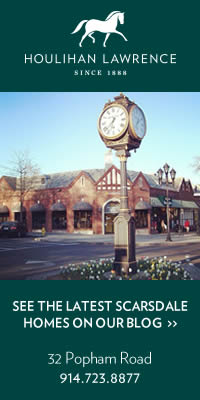 77 Hampton Road, Scarsdale, NY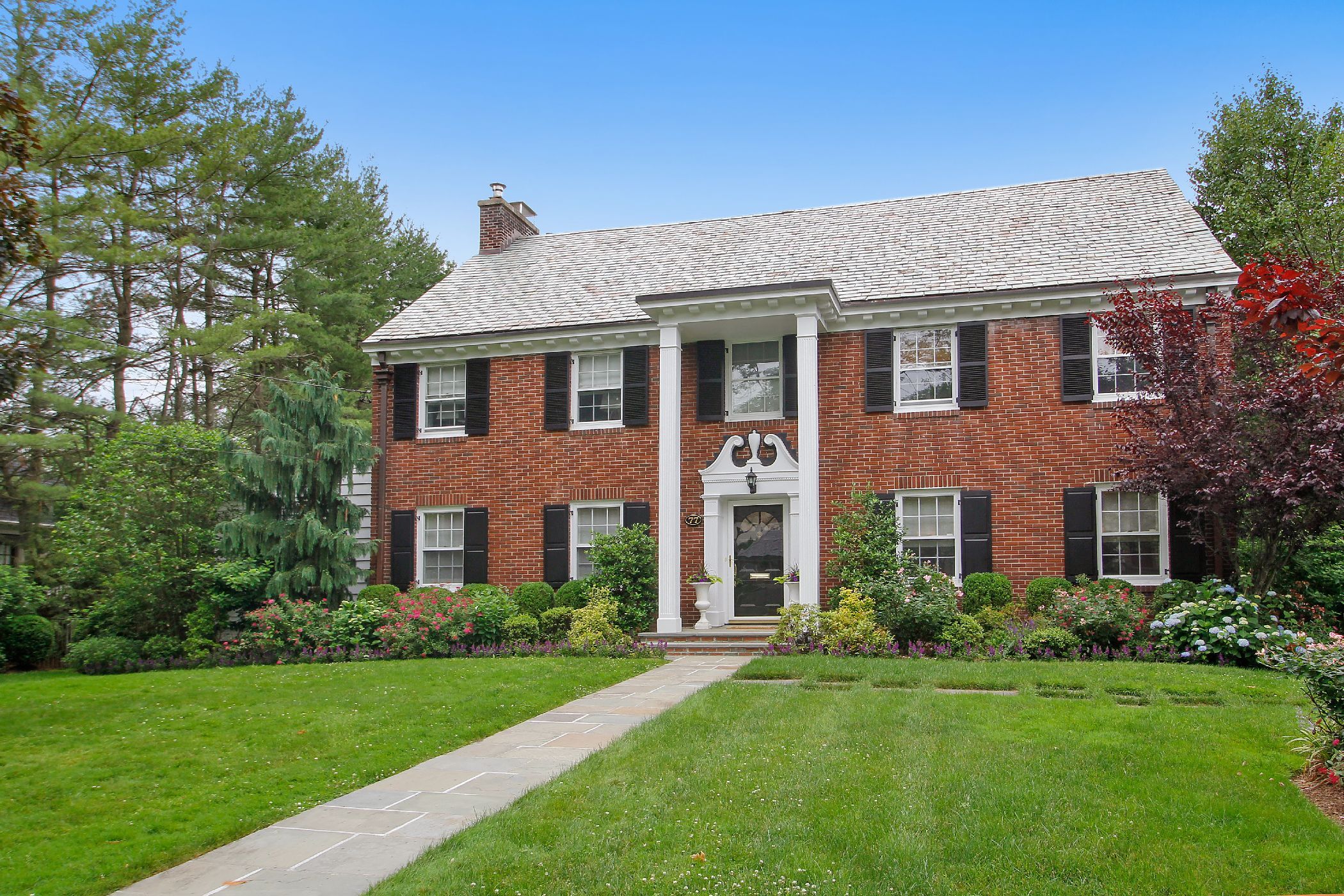 Premier Georgian brick Colonial of incomparable beauty, quality and size with classic proportions and exquisite architectural details. Features: High ceilings, updated ultra-kitchen, updated Waterworks bathrooms, custom wood built-ins throughout, beautiful hallway stained glass Palladian window, interior painted and new carpeting, hand-stenciled center hall floor, copper gutters and leaders, private backyard with large slate patio and stunning professional landscaping with outdoor lighting, new extensive sprinkler system, new heat pumps and CAC condensers. Ideally located in the heart of Fox Meadow: one block to elementary school and playgrounds, easy walk to HS, track and library, Hartsdale train, restaurants, shopping and close to Bronx River Parkway to NYC. Wonderful light-filled space for living and entertaining. For more information, click here.
List Price: $2,695,000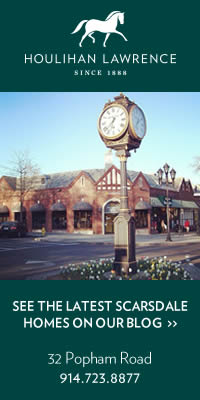 30 Lockwood Road, Scarsdale, NY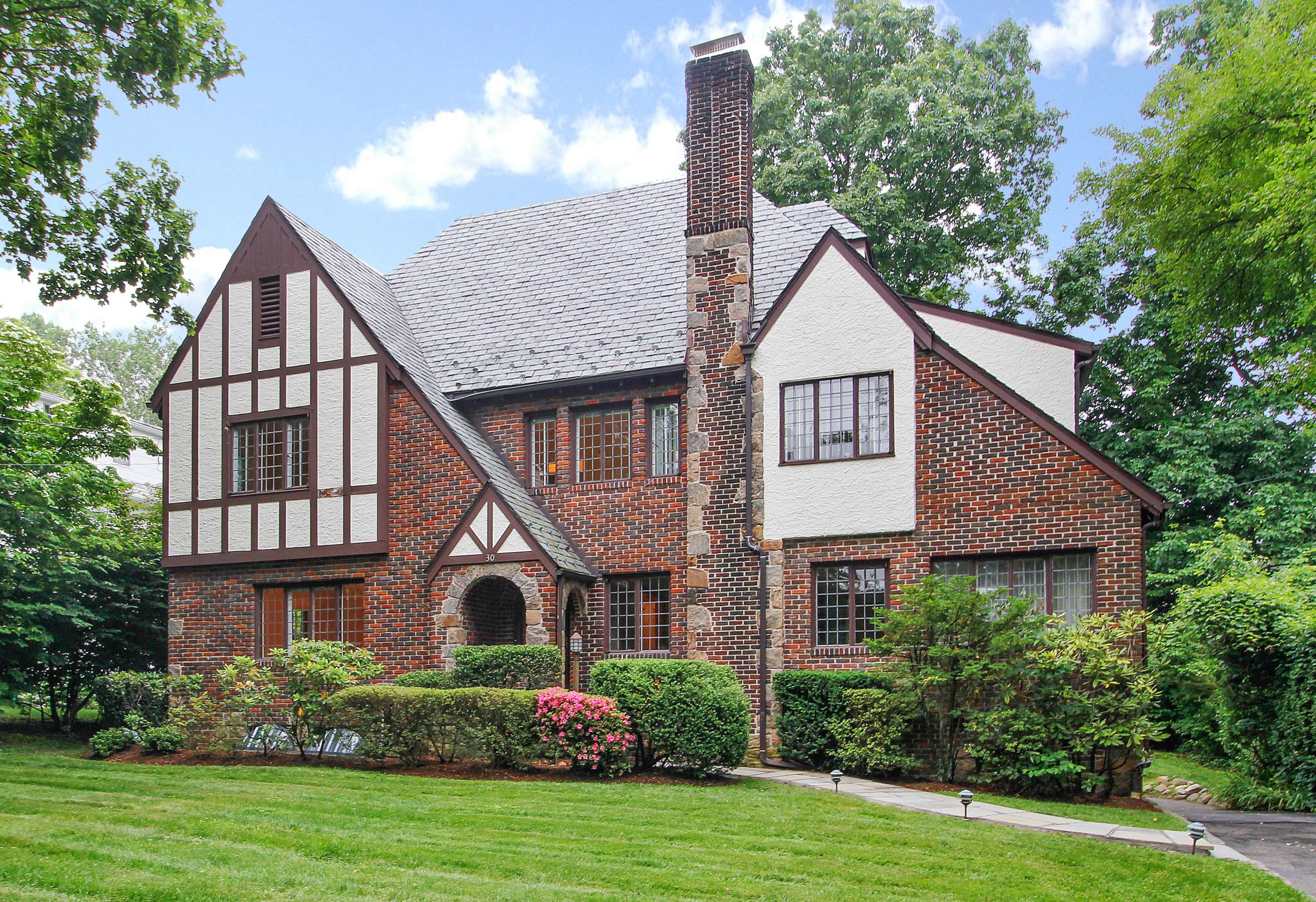 Location, Location, Location. This pristine Center Hall English Tudor is just steps away to the village, train, shops and restaurants. Free bus service to elementary and middle schools. Situated on .22 acres of flat, manicured property, this charming home boasts six bedrooms, an elegant living room with fireplace, den with built-ins, formal dining room and modern eat-in kitchen. Improvements in the last 3 years include new 4-zone central air conditioning, appliances, and a beautiful master bath. Terrific backyard with patio, ideal for barbecuing and entertaining. This is a wonderful opportunity to enjoy all that Scarsdale has to offer. For more information, click here.
List Price: $1,575,000