Hearing on Gravel Amendment Draws Crowd
Published: Wednesday, 30 September 2015 14:53
Lori Gertzog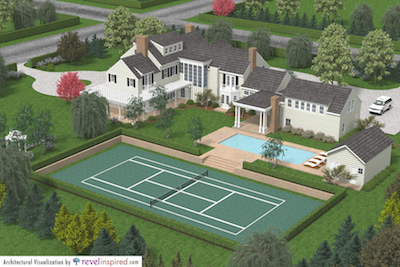 The Scarsdale Law and Land Use Committee held an additional public hearing on a proposed law to treat gravel as impervious for purposes of lot coverage at 8 am meeting on Wednesday September 29. Despite the early hour, the meeting was well attended.
Before opening the floor to public comments, the Board reviewed some new materials that were produced by consultants Frederick P. Clark Associates in response to question raised at the September 21 hearing.
The document states the intent of the legislation which is to "protect the ratio of built areas to green open space on lot which is part of neighborhood character... and to balance the rights of the individual property owners with the right of the community to enjoy the traditional character of the neighborhood." As to why the definition of gravel is being used, the document says, "The NYSDEC and local municipal engineering departments throughout Westchester County , including Scarsdale, all include gravel as an impervious surface. Since the current definition (as pervious) provides a way to increase lot coverage when gravel paving is proposed, amending the definition will affect the maximum allowable lot coverage."
The consultants prepared a chart showing maximum allowable lot coverage by lot size in Scarsdale and neighboring communities so that Scarsdale's code could be compared to neighboring towns. Another chart outlined lot coverage standards by town, offering an interesting look at how lot coverage is regulated. For instance, in Scarsdale lot coverage is specified in square footage, depending on lot size, while in Bronxville a minimum of 50% of the lot area must be "vegetated open space." This differs from the approach in Scarsdale where the percentage of allowable lot coverage is reduced as the property size gets larger.
A third document was a Q & A form than answered many of the questions raised at previous meetings.
There was also a discussion of whether or not other municipalities consider gravel as impervious in both their stormwater and lot coverage regulations. The consultant said that most communities consider it an impervious substance for both purposes.
Village Planner Elizabeth Marrinan explained that currently 10-11% of Scarsdale homes have gravel driveways, but that 25% of applications for new homes utilize gravel to meet lot coverage requirements. She also said, "This is not as drastic a change as people think, because 89 – 90% of homes are conforming."
Trustee Carl Finger asked Marrinan to run through some estimated numbers to show how the law could affect lot coverage on homes on an acre. She explained that 13,000 square feet of coverage is permitted on a one-acre property and the maximum building imprint is 4,630 square feet. That leaves approximately 9,000 square feet for a driveway, pool, patios, walking paths or a tennis court. Even if the driveway is 150 feet long, it would take up 1,500 square feet or perhaps 3,000 square feet for a circular drive.
In an exchange that grew heated, builder Steve Rakoff said, "I am surprised my study was not posted on the village website or presented here. We need to hear each other! My point is that I counted the gravel driveways. And the calculation is dramatically different in Murray Hill." When Trustee Finger sought to interject, Rakoff objected and Finger said, "Don't chastise me." Rakoff continued, "There is a cancer here. Some people get very disrespectful."
John Brandt said, "My mother owns a 1.5 acre property. She has a pool and a tennis court and a circular driveway and a 6,000 square foot house. If she is grandfathered now what happens when the person from Goldman Sachs wants to tear down the house and build a 10,000 square foot house?"
Village Attorney Wayne Essanason replied, "If you have a C of O for the existing property and your amenities are conforming you are grandfathered."
Lena Crandall said, "There needs to be a community focused discussion on this issue." She urged everyone to get acquainted with sustainable LEED-certified design and smart development. She said, "I am all for making money. But our comprehensive plan needs an overhaul. What is the reason for having open space? Why does Bronxville require 50% open space and why does the Conservation Advisory Council recommend 50% tree canopy coverage."
Landscape Designer Elaine Yellen said, " I am here to represent people who live on properties of 1/3 acre. We will suffer the most. Gravel is not always built on an impervious surface. I have 60 projects that I built that will now be non-conforming. What should I do with places in the yard where you can't get grass to grow? Cover that area with river stones that improve drainage and look lovely. If you live on a decent size property and want a patio and a walkway, it will be tight."
Elana Ezratty said, "Rakoff only surveyed his neighborhood. There are acre lots in Greenacres, Fox Meadow and Quaker Ridge that are not in this study. I understood that the intent of the law was to prevent 6,000-7,000 square foot houses from going up on 1/3 to 1/2 acre lots. But this attacks larger properties."
Local realtor Lynne Clark said, "You the Trustees, our elected representatives through the non-partisan system, have an important decision to make, one that affects the future development of our entire Village on most properties. My main concern, if you pass this new law, is for those who live on smaller lots, not only the larger ones. By taking away lot coverage options through making gravel impervious, the law before you stifles the ability to create what todays families are looking for. The zoning appeal process will be extensive, complicated, long and expensive. After listening to all the comments this morning and last week, it is my recommendation that it is in best interest of our Village to drop the moratorium now and let us all get on with our lives."
Dan Hochvert, who chairs the Planning Board explained the Planning Board's findings on the proposed amendment. He said, "The management of stormwater is addressed under Chapter 254 of the Village Code and although all Planning Board members agreed, we split 3/2 regarding the retention of the term "impervious" in Chapter 310 (lot coverage). The Planning Board unanimously supported the changes in 310 that the consultant developed. Under the FAR section of 310, properties over 1.75 acres were exempt from the FAR, but although there was some discussion regarding possibly increasing the amount of coverage permitted for large properties that approach would permit not only more coverage from gravel but other types of coverage to increase."
The Board of Trustees will continue to consider the amendment at their meeting on Tuesday October 13 at 8 pm at Village Hall.
Sales: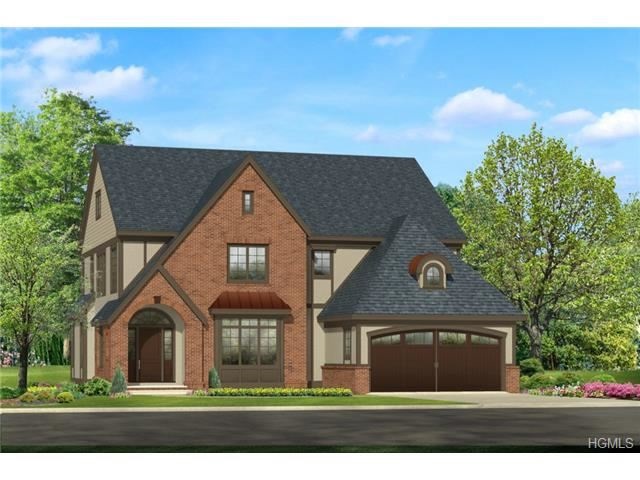 11 Pinecrest Road
New Heathcote home under construction on level property in Sherbrooke Park. Two-story entry hall with 9.5 foot ceilings, living room with fireplace, formal dining room, kitchen with adjoining family room with fireplace, and a powder room completes the first floor. The second floor has 9.5 foot ceilings, a master bedroom suite with a master bath, two walk-in-closets, three additional bedrooms with two baths, and a laundry room. There is also a slate roof, and a brick and stucco exterior. The lower level has nine foot ceilings, a family room, bedroom with bath, recreation room and an exercise room. The builder will customize.
Sale Price: $2,895,000
Taxes: TBD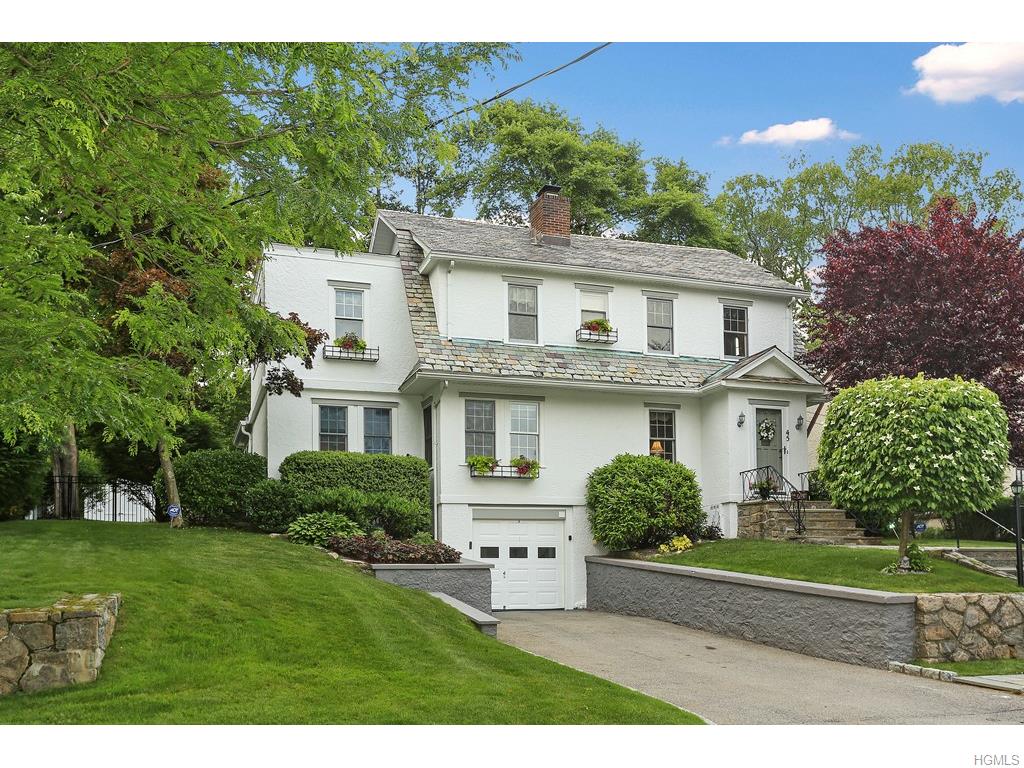 45 Hamilton Road
This four bedroom, 2.2 bath colonial has a new custom designed, eat-in kitchen with center island, granite counter tops, and Viking Professional Series and Miele appliances. Adjacent to the kitchen, there is a family room, breakfast room and a formal dining room. French doors across the back of the home provide for expansive views and multiple access points to a private level back yard and new patio.
Sale Price: $1,385,000
Taxes: $25,428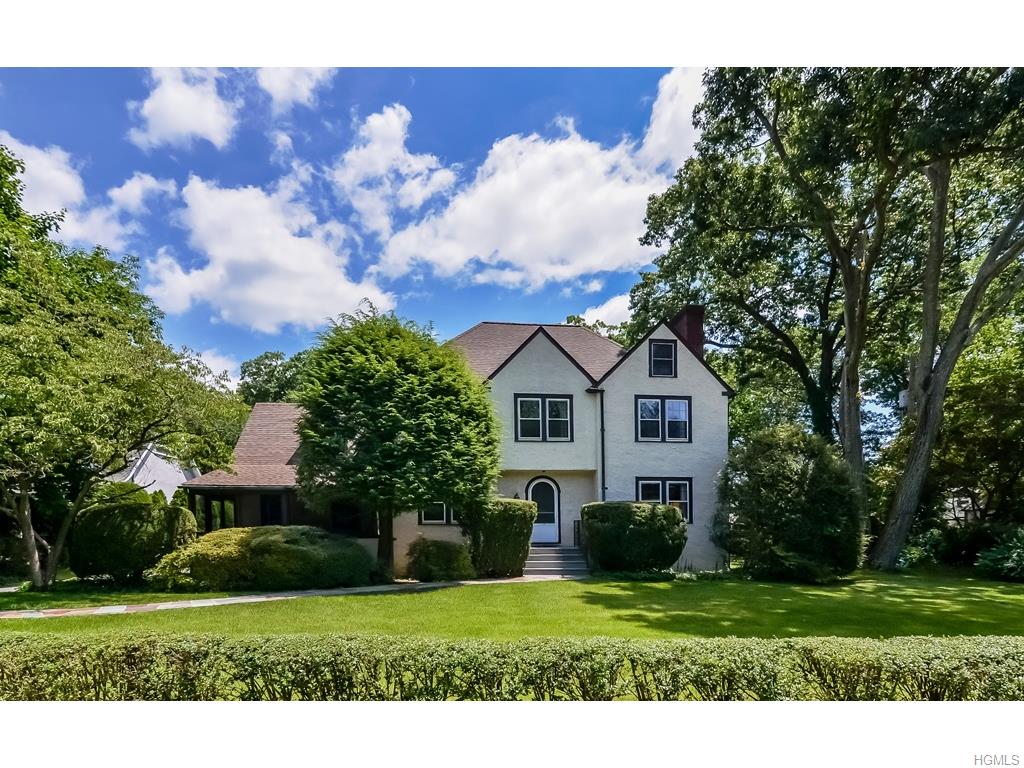 210 Madison Road
This classic Edgewood home has a center hall, a living room with a distinctive fireplace, a formal dining room with access to a screened-in porch, a kitchen/family room combination with views of the yard, and access to a mud room and a flat, level, landscaped .26 acre. The second floor features a master bedroom suite with a dressing room and bath, as well as three additional bedrooms and a hall bath, while a separate wing offers a fifth bedroom and third full bath. There is also a full attic and basement.
Sale Price: $1,180,000
Taxes: $25,510
93 Carthage Road, Scarsdale
A stunning young Colonial fully appointed with top-of-the-line finishes and every amenity. Grand entry hall provides wonderful flow with perfect access to all first floor rooms. Second floor features a generous landing and four bedrooms, including a master suite with tray ceiling, two walk-in closets, dressing area, office area and fabulous bath. Second floor has been plumbed for a third bath. The lower level recreation room/bath, comprised of over 1,100 additional square feet, offers the perfect complement to the first floor. Beautifully maintained and improved, this 5-zone heat, 3-zone air home is ideally situated near the school, shops, transportation, as well as the town pool and fields. For more information, click here.
List Price: $2,050,000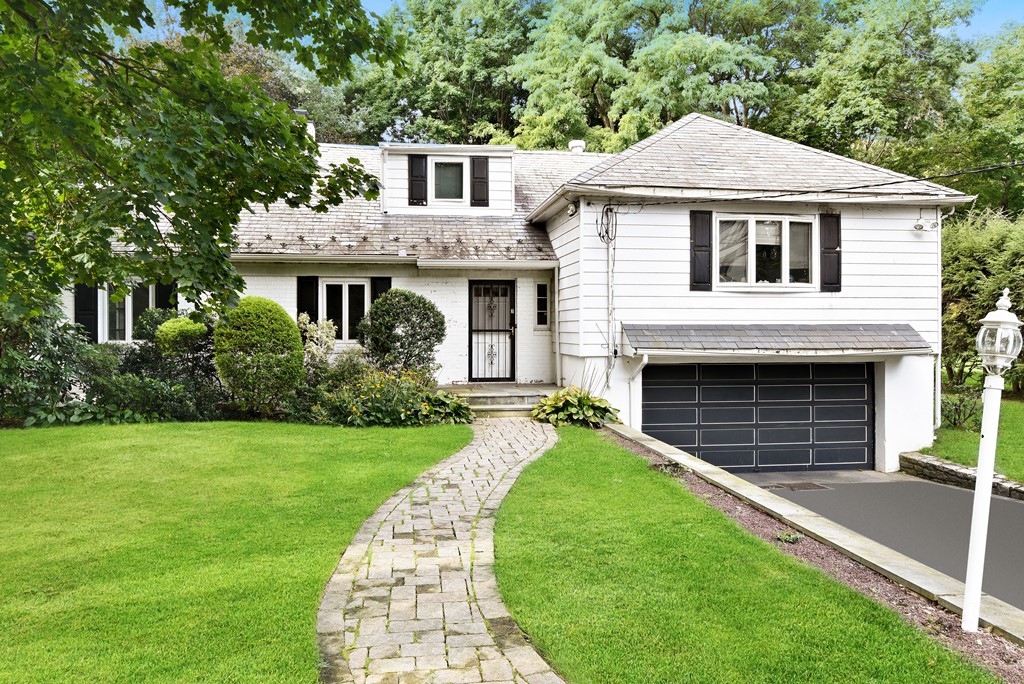 7 Meadow Road, Scarsdale
Beautiful level property surrounds this 4 bedroom 2.2 bath split level home on a lush .48 acre. Your imagination and tender love care, will create a lovely living space as is, or, use the property's potential to expand and create your own dream house in Scarsdale. There is a generator for the house. Property being sold "as is". Walk to elementary school. Bus to Junior high and high school. For more information, click here.
List Price: $1,150,000
Open Houses: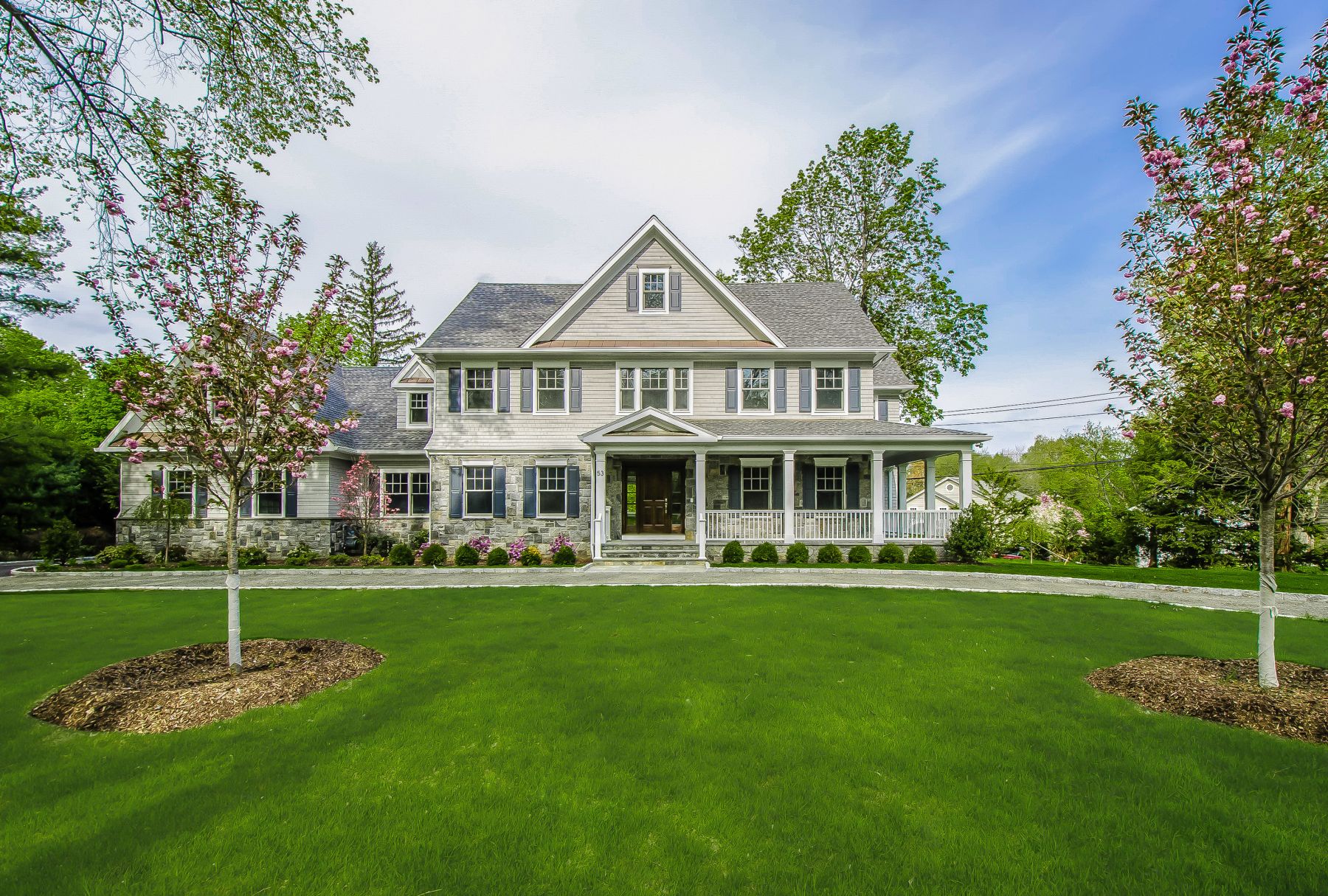 53 Lincoln Road, Scarsdale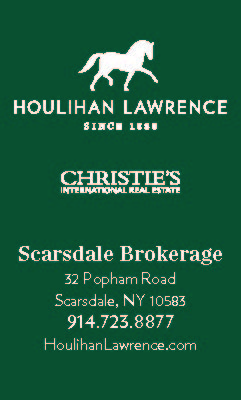 Public Open House: Sunday, October 4, 2015 1:00pm – 3:00pm
Stunning new custom seven-bedroom, six-and-a-half bath home in prestigious Heathcote is move-in ready for you. This breathtaking stone and cedar Colonial, with distinctive wrap-around porch and sweeping circular drive, nests on a lush .66 acre with room for pool. Elegantly paneled center hall foyer ushers guests into a 7,974 square foot living space, including formal living room with marble fireplace, dining room with coffered ceilings and Butler's pantry, 9 foot ceilings and custom millwork throughout. Gracious open layout showcases a gourmet chef's kitchen with Carrara marble countertops, oversized island and bay breakfast area, adjoined by a Great room with double doors to a sprawling mahogany deck. A sunlit library and a guest bedroom wing off a back hall with mudroom, pantry and heated 3-car garage complete the first floor. Second floor features a master bedroom with tray ceiling, custom-built his and hers walk-in closets, marble bath with radiant heat floor; 4 additional bedrooms with 3 en-suite baths and an extra bonus room that abuts a back staircase. Beautiful 2100 square foot finished lower level with bedroom/bath, and customizable rec room/home theater with optional wet bar, gym, wine cellar. Pre-wired for state-of-the-art smart house, back-up home generator included. Walk to school and close to places of worship. For more information, click here.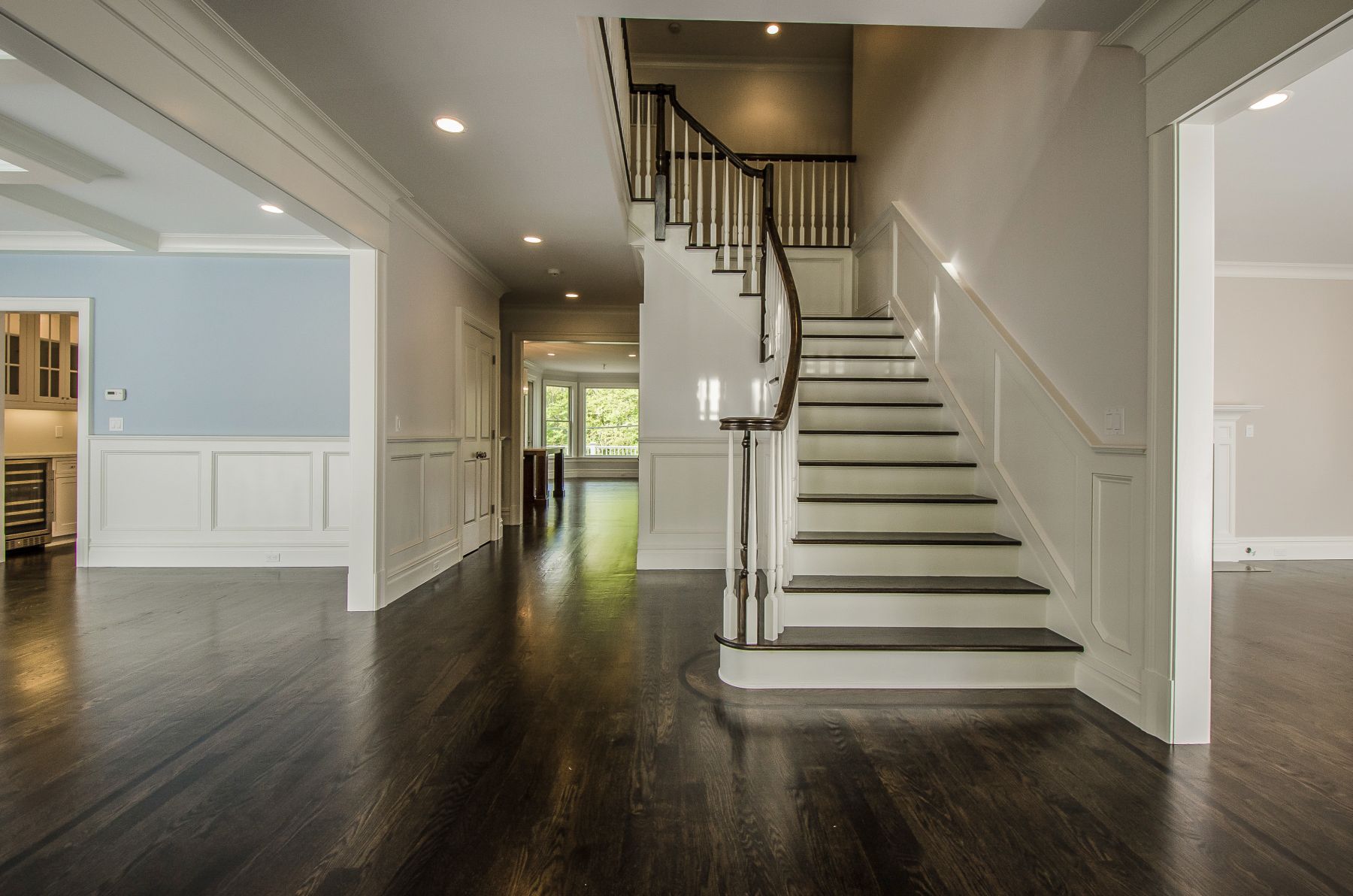 List Price: $3,999,000