The Health of Scarsdale's Property Assessment: Plus Sales and Weekend Open Houses
Published: Wednesday, 13 March 2019 16:27
Lee Fischman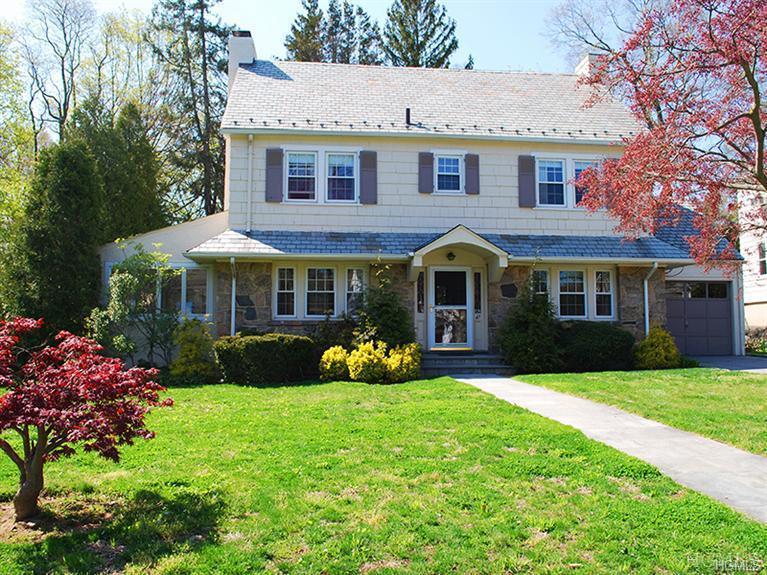 Scarsdale's tax roll deeply affects our pocketbooks. The tax roll is based on property assessments. The problem is, assessments change over time based on all sorts of factors and, even in the best of times, they can be inaccurate. When they get too far out of whack, a municipality-wide revaluation is called for.

In 2014, Scarsdale conducted its first revaluation in 40 years, after the case had been made that its largest homes were being under-assessed. Just two years later, in 2016, a new assessment was conducted. There was controversy about why the 2016 revaluation was done so soon, and then about how it was conducted, which I'll not go into here. But how have we done since?

I reported on the health of the assessment back in November, but my work did not include the prime summer sales season. That was the period to see whether assessments were still "correct enough" and there was a good chance they would not be, given the dramatic changes in Federal tax deductions and other factors. I've now been able to obtain sales through mid-February 2019 and we can see how assessments have held up.

Homes in Scarsdale could be particularly prone to inaccurate assessment because they are so wonderfully varied. Assessments could systematically err based on homes' values. Let's call this "fairness". For example, if home A is worth $1 and home B is worth $2 then the assessment for home B should be twice that for home A. To the extent it isn't, it's "unfair".

How fair are Scarsdale's assessments? Let's see, year by year, noting that these are "tax roll years" starting in mid-September: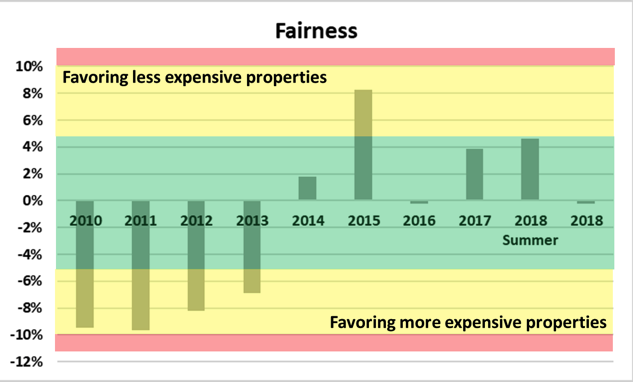 The 2014 reval left assessments slightly biased against more expensive properties and therefore biased in favor of less expensive properties. By the year after, for whatever reason, assessments became worrisomely biased against more expensive properties. The 2016 reval restored order, essentially favoring neither more expensive nor less expensive properties. Since 2016 however, bias had crept up – in favor of less expensive properties. That is where we were left in November and I was afraid this would become a trend, but it may not have. Valid sales between mid-September and mid-February were relatively few at 48, but they may indicate that assessments once again favor neither cheaper nor more expensive homes.

I do not know why assessments have once again become unbiased with respect to price. There are many things happening in the Scarsdale real estate market: varying payouts in the finance industry, a seeming influx of first-generation home buyers, new construction in the mid- to high value range and, of course, changes to deduction of state and local sales taxes. Scarsdale's market is like New York's weather, with changes being introduced from every direction.

We also care that homes of the same value are assessed the same. That's also not easy because in this Village, no two homes look alike. Let's call this "consistency". For example, if home A is worth $7 and home B is worth $7 they should be assessed the same. How consistent are Scarsdale's assessments? Let us again see: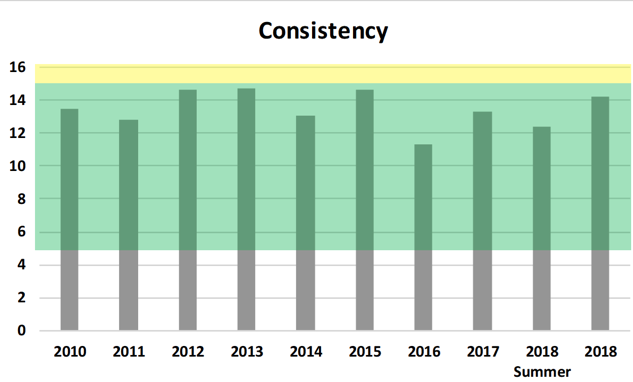 The short and only answer is that assessments for properties of the same value have always showed a fair amount of variation, and they continue to. This isn't unexpected nor worrisome according to the guidelines of the assessors' organization (the IAAO) although my hunch is that accuracy can be improved.

There is a difference of opinion about whether revals should be undertaken regularly or only when needed. I'm not sure myself. It seems that we don't need a reval now, although I've only looked at Village-wide assessment fairness and consistency. There could be specific issues, for example, in certain neighborhoods, that my work did not capture.

I hope that this sort of analysis can become a regular function of the Assessor's office, and that it is always publicly reported. The community needs to be fully informed, or we risk another brouhaha like we suffered in the 2016 revaluation.

For those of you who would like to read further, the Scarsdale Forum released a voluminous set of recommendations on future revaluations, which is available here:

Notes:
An important part of this work has been making sure that formulas and data are correct. I appreciate Michael Levine's review and input in this area. I will gladly provide my materials to anyone else who asks. Contact the Editor and she will forward the request.

This analysis included residential sales only. It excluded land sales, Christie place sales, transactions that were marked by a NYS-standard "condition code" indicating an irregularity, and properties renovated within two years of the assessment.
Ranges for fairness (PRB) and consistency (COD) were obtained from "Guidance on International Mass Appraisal and Related Tax Policy", International Association of Assessing Officers, 2013.
Sales: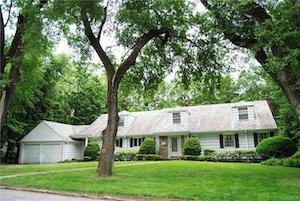 6 Ogden Road
Conveniently located in Fox Meadow, this 4,393 square foot sunny 5 bedroom, 3 full, 2 half bath Cape style home has a great layout for entertaining. It is a .39 acre level property. Main entry to gracious foyer leads to family room with a door to screened porch. This home features a large modern eat-in chef's kitchen with new windows, DCS 4 burner cooktop-grill, Sub Zero fridge, and a walk in pantry. Enormous dining room with door to screened-in porch. Large ensuite master bathroom with clawfoot tub and separate frameless shower. Powder room with new fixtures completes this spacious level. Upstairs to 3 family bedrooms, beautifully updated hall bath with double sinks. Features a sitting area, closets galore, and a bonus full height attic. Large finished basement.
Sale Price: $1,375,000
Assessed Value: $1,350,000
Real Estate Taxes: $31,424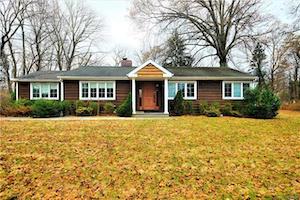 1 Hutchinson Avenue
A ranch on nearly 3/4 acre level lot. Enjoy huge sunlit rooms with vaulted ceiling. Beautiful dark hardwood floors throughout. Fireplace in the living room. Large windows throughout the home to bring in the natural light. Chef's kitchen, with ample cabinet, counter space, and granite countertops. Large Bedrooms with lots of cabinet space. Remodeled bathrooms. Stunning backyard.
Sale Price: $687,750
Assessed Value: $725,000
Real Estate Taxes: $17,000
Featured Listings: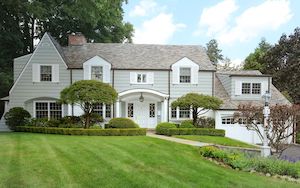 5 Highland Way, Scarsdale
Welcome to a Stunning, Sunny Fox Meadow Center Hall Colonial Set in Exquisite Landscaping. Beautifully renovated with fine architectural designs. Meticulously maintained. A coveted 8 minute walk to the Hartsdale Train Station. Lots of fun spaces for family and friends. A HOME TO LOVE AS SOON AS YOU WALK IN THE FRONT DOOR!
Learn more here.
Listing Price: $1,950,000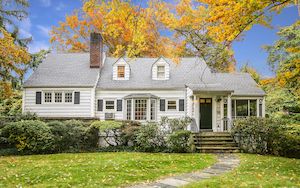 6 Revere Road, Scarsdale
Great opportunity to renovate this sun-filled five-bedroom home in the heart of Wilmot Woods on .29 acre of park-like property. This wonderful home opens to an entry hall with door to charming screened-in porch, large living room with wood burning fireplace and wall of built-ins. Don't miss this opportunity to make this the home of your dreams in a fabulous location, close to transportation and shopping.
Learn more here.
Listing Price: $639,000
Open Houses:


97 Garden Road, Scarsdale
Open House 3/17 from 2pm-4pm
Exceptional Georgian Colonial in the Grange. This gracious home sits on over one level acre of park-like grounds, complete with modern in-ground pool with Jacuzzi/electric cover and deco tennis court surrounded by beautiful stone wall. This amazing yard is completely fenced and boasts exquisite perennial plantings.
Learn more here.
Listing Price: $2,895,000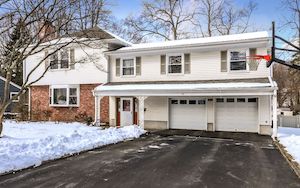 27 Parkfield Road, Scarsdale
Open House 3/17 from 1pm-3pm
Stunning three level Split, close to public transportation, parks, and recreation. Sunny living room with open flow to dining and family rooms. Eat-in chef's kitchen is adjacent to both the family room and breakfast area. Several bedrooms on second floor with a hall bathroom; one bedroom has an en-suite bathroom.
Learn more here.
Listing Price: $1,500,000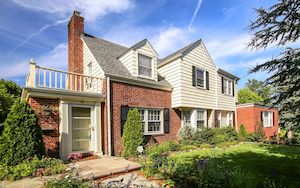 35 Gordon Place, Scarsdale
Open House 3/17 from 1pm-3pm
Handsome brick Colonial beautifully set in a tranquil, convenient neighborhood on a professionally landscaped, level .31 acre. Steps to the commuter bus and close to elementary school on the sought after "alphabet streets" in Edgemont, this freshly painted home offers a flexible floor plan and gracious layout.
Learn more here.
Listing Price: $1,239,000