A Steamy Opening for the Scarsdale Schools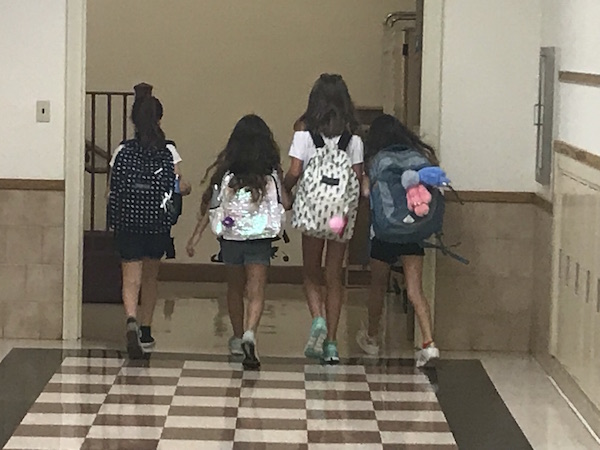 A steamy opening for the Scarsdale Schools as temperatures soared to 93 degrees on Tuesday September 5, with heat warnings continuing throughout the week.

Students at Edgewood returned to find the new library and Heathcote kids will enjoy a new multipurpose space/lunchroom. We will tour these new facilities soon and share photos. Also new this year will be food service at four elementary schools, with lunch coming to Greenacres and Fox Meadow starting September 17 and to Edgewood and Heathcote on September 24. Lunch options will include a hot entrée of the day as well as Bistro Boxes, salads and a selection of sandwiches. Parents are now signing up to order and pay via the Nutrislice app and lunch will be priced at $5.50 per meal.
At the high school, the Design Lab, Fitness Center and new courtyards are open and a celebration of these spaces is planned for September 27th. The community is invited to tour these new spaces and see how they operate.
Here are photos of some happy kids on the first day of school. Do you have photos of the first day of school to share? Please forward them to scarsdalecomments@gmail.com and we will add them to the gallery.