Generations Come Together for a Summer of Personal Growth and Service
Tuesday, 06 March 2018 13:42
Last Updated: Thursday, 15 March 2018 15:20
Published: Tuesday, 06 March 2018 13:42
Joanne Wallenstein
Hits: 3340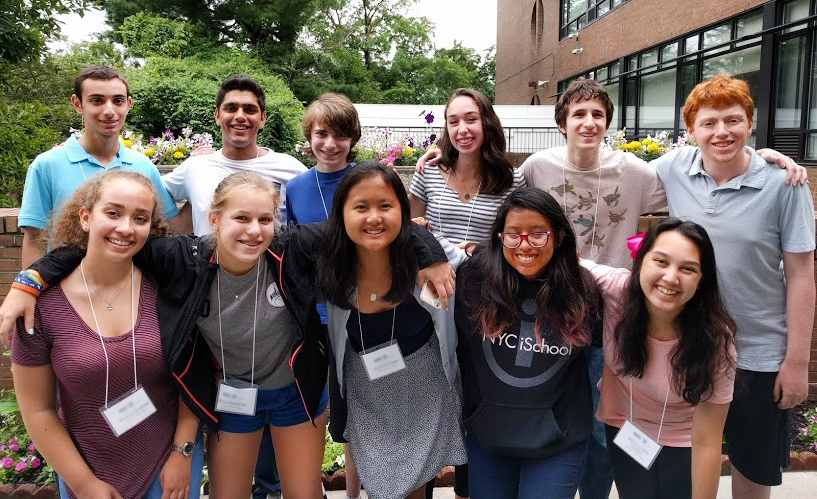 Each year, nearly 400 teens apply for an exclusive Summer Teen Internship Program offered by DOROT, a nonprofit that connects volunteers to services that help the elderly. DOROT's summer internships bring the generations together and expose students to the issues surrounding aging, as well as provide them with opportunities for leadership development. Interns gain valuable skills that they can use in the professional workforce while giving back to their community. After years of success in Manhattan and an amazing summer in 2017, the program is returning this year to The Riverdale Y.

"The internship exceeded every expectation I had," said Jessica, a 2017 summer teen intern. "The seniors were welcoming and taught us about things we never would have thought to care about. I made new friends and felt genuine joy throughout the summer."

DOROT's is not a typical internship. Interns get hands-on experience with designing, implementing, and running programs for seniors. Notably this year, DOROT is bringing its virtual reality program back to Riverdale. DOROT helped to create several virtual reality films designed to benefit seniors, and uses the films to bring older adults to places no longer accessible to them. Interns utilize this innovative technology to facilitate incredibly meaningful experiences for seniors, such as "taking them" to a violin concert or a Lower East Side museum.

Other internship activities include: facilitating classes on current events, leading interactive group games, honoring the stories and legacies of older adults, and providing technology tutoring.

Two of the three internships are held in Manhattan and a third is held in Riverdale. The first Manhattan session and the Riverdale session explore Jewish connections and examine service to seniors through a Jewish lens. The second Manhattan session is a more traditional internship program, open to teens of all faiths.

Applications are currently being accepted on a rolling basis until May 14, but interested students are encouraged to apply early. To apply, click here. For more information, email srosenfeld@dorotusa.org or call (917) 441-5051.
DOROT's Summer Teen Internship Program is a recipient of support from the New York Teen Initiative. The New York Teen Initiative is jointly funded by UJA-Federation of New York and the Jim Joseph Foundation. The Jewish Education Project serves as lead operator of the initiative.

This article is sponsored content from Dorot.