Game Inspires Heated Political Discussion
Wednesday, 21 March 2018 18:30
Last Updated: Wednesday, 21 March 2018 18:40
Published: Wednesday, 21 March 2018 18:30
Emma Townsend
Hits: 2409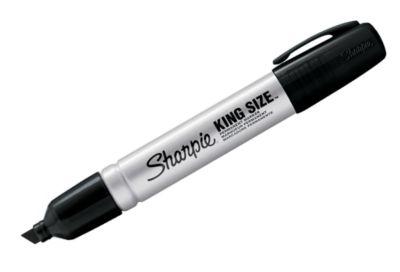 Although the shooting at Marjory Stoneman Douglas High School on February 14 occurred over 1,000 miles away, controversies about the subject of guns have come into play right here at Scarsdale High School. Should the game Assassin be allowed to continue as it has always been played? Should it be able to remain as a tradition, but only after improvements have been made? Or should it be banned completely?
Assassin is a game traditionally played by seniors in their second semester. Students each put a fixed amount of money into a pool, and each player is assigned a person to "kill," or eliminate by marking them with a marker. The goal is to be the last person standing and receive the most money, although additional challenges are involved as well. While the game is in progress, students walk around covered head-to-toe, often wearing multiple layers: ski jackets, gloves, socks over pants, and other clothes they would not normally wear to school, all to avoid showing bare skin where they could be marked and thus out of the game. The game often continues into the later months of the school year, but the stifling heat does not stop students from layering up.
Scarsdale High School's Principal Ken Bonamo called for seniors to join him in an assembly to discuss whether the game should continue this year for the class of 2018. He explained that seniors could choose whether or not to participate in the game, but that he believed they would choose to do the right thing, given what had happened in Parkland, Florida less than a month before. Students had mixed reactions, some saying Assassin should be cancelled completely, and others saying that they did not see how the tradition has anything to do with school shootings. Some, like eleventh grader Megumi Ohara, "... think it's not a bad tradition. There just need to be improvements," such as changing the game's name to "Marker Tag," so as not to use a name so closely associated with the horrific tragedies that have occurred at schools in the past years. Students such as one junior agree that "There are moments [they] feel unsafe in this school." The student also pointed out, "If we keep fueling the idea that nothing will happen in Scarsdale, something will happen." Parkland was similar to Scarsdale … safe with a good school system. No one thought a shooter would walk into the school and tear apart the lives of so many people.
Teachers are voicing their opinions, too; some have expressed their disapproval of the game by putting up signs saying, "Assassin not welcome here. Ask me why." Many teachers have led discussions about the game in their classes, such as my English teacher, Ms. McGreal, who pointed out that if someone comes into school completely covered, it is difficult to "... determine whether this is someone intending to do harm or just someone playing a game." Ms. McGreal noted that the notion of a game about "killing" is especially unsettling because it is being played so "close on the heels" of an incident that involved just that: killing.
For perhaps the first time, students are engaging in political discussions on their own, outside of classroom settings without prompts from teachers. Students are debating whether guns should be banned completely, or if they should be legal but require strict background checks. One particularly polarizing idea is that of teachers being armed with guns, an idea that many are skeptical about or completely opposed to. They as, would you be comfortable having your English teacher stand in front of the class, explaining The Scarlet Letter to you with a gun bulging out from their belt? Would you necessarily feel safer knowing that in school you are nearly always within fifty feet of someone carrying a lethal weapon? Or would the thought of constantly being surrounded by such deadly objects simply be a source of constant distress?
Some seniors have chosen not to participate in the game. One senior shared that she believes "... with everything going on, it is just wrong to play a game that promotes 'killing' people just because seniors think it is a 'right' and tradition." Assassin would undoubtedly be a tradition that would be dearly missed by seniors, who understandably want to make the most of their last months of high school. There are other events to look forward to, though: the Senior Class Play, prom and graduation. Plus, the cancellation of Assassin would not necessarily have to mean that seniors are being completely deprived of a fun game. They can find alternatives and vote on which one to play.
For the time being, because of the shootings in Parkland and Maryland, the game could be suspended, at least temporarily, out of respect for the victims of the shootings and others affected by the tragedy.
Emma Townsend is a junior at Scarsdale High School.