Scarsdale's Raiders Baseball Team Off to a Strong Start
Monday, 16 April 2018 08:37
Last Updated: Monday, 16 April 2018 08:49
Published: Monday, 16 April 2018 08:37
George Samwick
Hits: 2965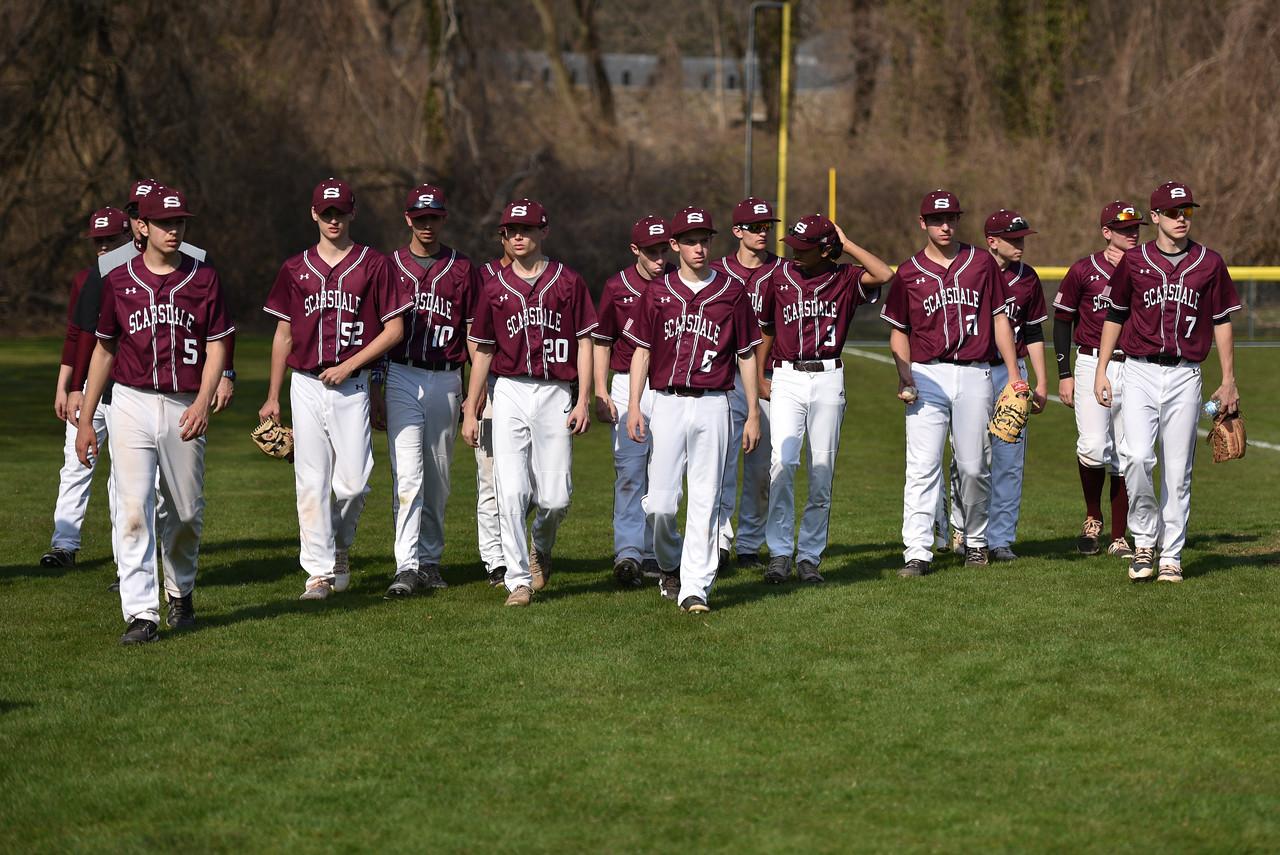 Coming off a surprising run to the Section I semifinals last season, expectations were high for the Raiders heading into the season despite losing key players Tyler Mandel, Andrew Halperin, and Christian Waterhouse. With more pitching depth and five returning starters, the Raiders hope to make another deep playoff run this year.
To kick off his second season as head coach, Jeff Weigel brought the team down to Florida over spring break. In Florida, the team went a commanding 4-0 in scrimmages and was able to practice outside for the first time.
In the season opener, the Scarsdale Raiders faced the Port Chester Rams. With Captain Jack Callahan ('18) on the mound and a high-powered offense highlighted by Cole Kattan's ('19) homerun, the Raiders won the game 7-6. In the next game, the Raiders battled Horace Greeley. The offense put up seven runs to support starting pitcher Cole Kattan as the Raiders won 7-2. Both games were closed out by Senior Daniel Karp ('18) who secured his first two saves of the season.
Friday's matchup against Arlington was a highly anticipated one as it was a rematch of the 2017 Section I semifinals and Raiders' home opener. Heading into the game, the Raiders were ranked #3 in the Section and the Admirals #1. On the mound, Jack Callahan threw 6.2 innings with only 2 earned runs but the offense struggled to produce without Captain catcher Michael Green ('18) and the Raiders fell 5-0. Next week the Raiders will play five games including a two game series against Mount Vernon.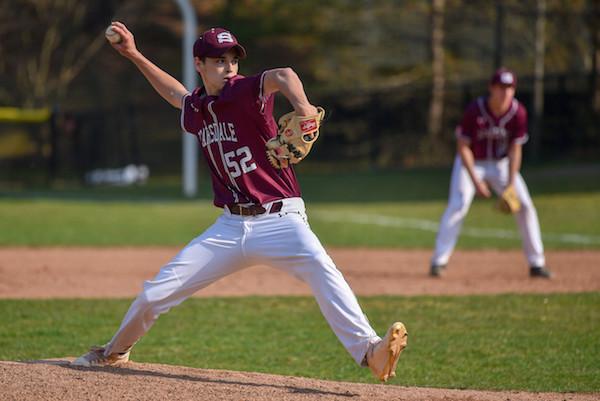 Captain Pitcher Jack Callahan ('18)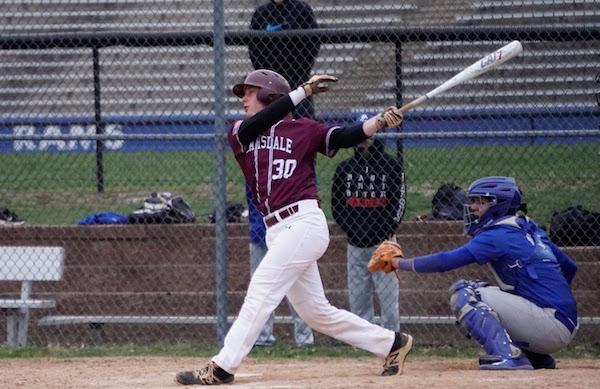 Captain Catcher Michael Green ('18)
Third Baseman George Samwick ('18)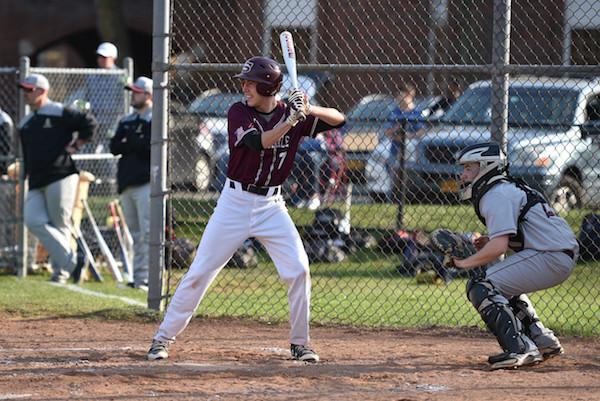 Captain Shortstop Evan Maroney ('18)