Families Cool Off at the Scarsdale Pool on the 4th of July
Wednesday, 04 July 2018 23:41
Last Updated: Wednesday, 04 July 2018 23:53
Published: Wednesday, 04 July 2018 23:41
Derek Moritz
Hits: 1939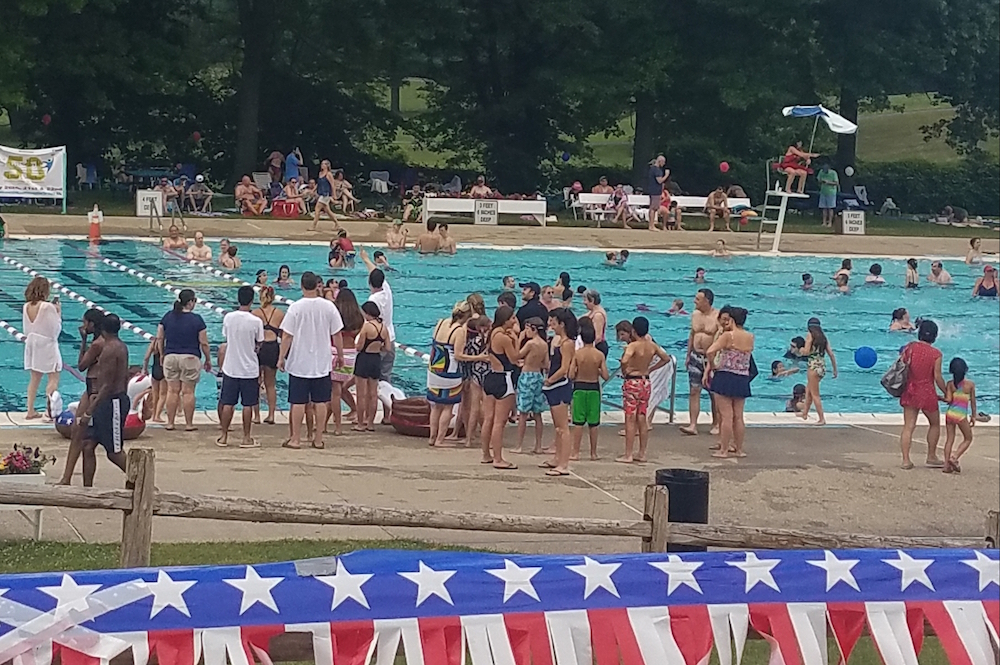 Many Scarsdalians spent this July 4th taking in the sun and cooling off at the Scarsdale Municipal Pool. The pool was packed, with kids and parents alike occupying nearly all of the surrounding grass. To celebrate the holiday, balloons were handed out to kids upon entry, and the pool set up an inflatable bouncy slide for the children so they could take a break from the water-based activities. Other non-pool activities available included basketball, volleyball, the playground, and an ever-popular GaGa pit.
In the main swimming pool, two lanes were designated to allow kids and their parents to race across with large pool floats. Sprinklers were set up next to the wading pool for the enjoyment of Scarsdale's youngest residents.
Steven Orlofsky and David DaSilva, two former SHS students, were working at the pool on Independence Day. "I think it's going very well. The turnout this year is better than previous years" said DaSilva on the effectiveness of this year's July 4th pool efforts. Orlofsky added that "All of the families seem to be enjoying themselves".
You can view more pictures of the event below: