Scarsdale Swimmers Make Waves at the Counties
Thursday, 02 August 2018 14:47
Last Updated: Thursday, 02 August 2018 22:05
Published: Thursday, 02 August 2018 14:47
Joanne Wallenstein
Hits: 2222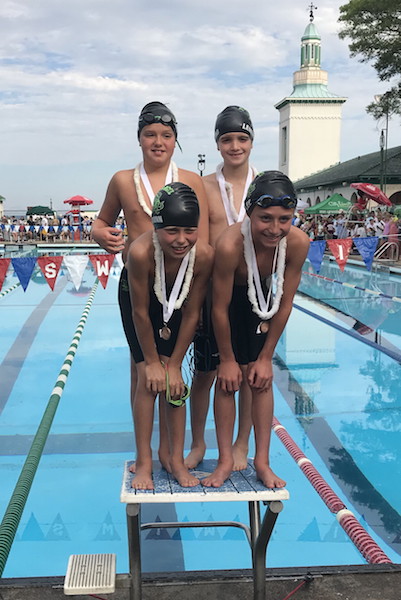 Charles Lemerond, James Cosgrove, Kieran Lee and Michael DunnScarsdale swimmers excelled at the 93rd annual swim championships, aka "the counties" this week.
On July 31 Kieran Lee age 10 from Edgewood and Charles Lemerond, age 8 from Heathcote, swam in the boys 10u 200 yard relay and finished third. They swim for Wykagyl Country Club.
The boys repeated their performance on August 1, when they placed third in the boys 10u 200 yard freestyle relay.
The Wykagyl team includes the following Scarsdale swimmers:
Aidan, Kieran, Meghan and Brendan Lee
The Carroll family
The DiSanto family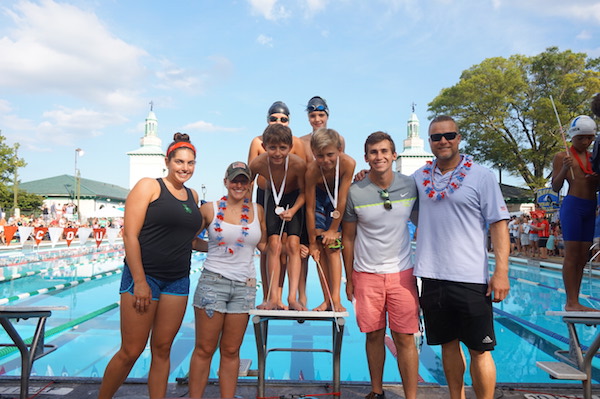 Front: Juliette Garofolo Claire Corcoran, Kieran Lee ,Michael Dunn, Dan Needham, Brian Kelly
Back James Cosgrove, Charles Lemerond