Halloween Parade at Heathcote School, Costume Parade in Scarsdale Village
Thursday, 01 November 2018 06:46
Last Updated: Tuesday, 04 December 2018 19:21
Published: Thursday, 01 November 2018 06:46
Joanne Wallenstein
Hits: 2147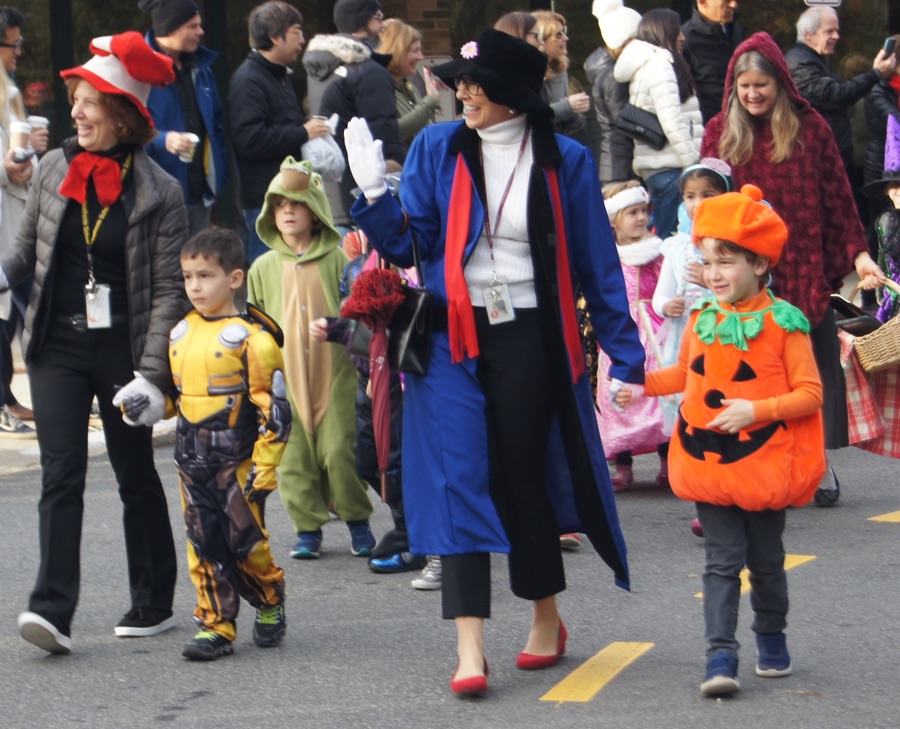 For some, the Heathcote Elementary School Halloween Parade is their favorite day of the school year. Cool but sunny weather and classes of excited kids made this year really joyful. As the class paraded around the school's circular entry to the tune of "Monster Mash," parents snapped photos of smiling students.We saw quite a few Harry Potters and Hermoines, blow-up dragons, lifeguards, skeletons, a cop, a firefighter, a bunny, angels and even a cell phone.Check out these photos of the Halloween Parade at Heathcote and send us your photos to add to the gallery at scarsdalecomments@gmail.com.
Halloween Parade in Scarsdale Village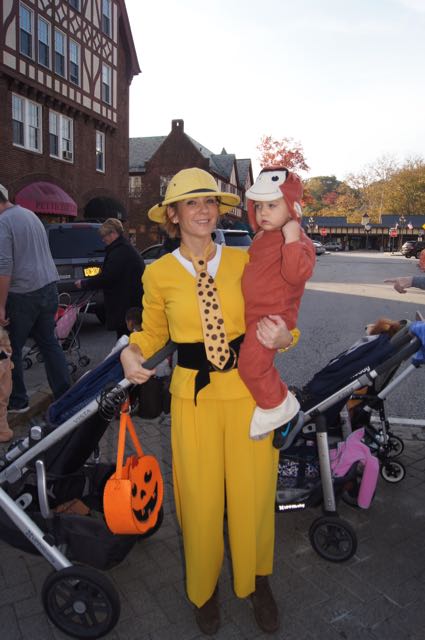 The Lady with the Yellow Hat and Curious GeorgeScarsdale's youngest residents had a Halloween party of their own at 4 pm on Halloween day in Scarsdale Village. Stores were open and stocked with candy for the tiny trick or treaters and the Recreation Department organized a parade and goodie bags. Langes supplied donut holes and cider while kids and parents posed for photos with Batman. Parents got into the act as well - some wearing coordinating costumes with their kids. Check out this woman dressed as the Lady with the Yellow Hat and her child as Curious George. Following the parade around the Village kids were treated to a magic show in Chase Park.