Peter and The Wolf – A Children's Concert & Meet the Instruments Party
Monday, 04 March 2019 18:31
Last Updated: Monday, 04 March 2019 18:35
Published: Monday, 04 March 2019 18:31
Joanne Wallenstein
Hits: 1054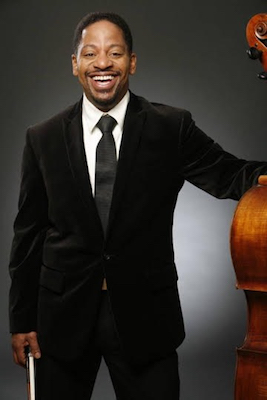 Hoff-Barthelson Music School presents a special concert and "meet the instruments" party for children ages 4-9 and their adults, featuring a performance of Sergei Prokofiev's enchanting classic "Peter and the Wolf." Performed by members of Hoff-Barthelson's exceptional faculty, the concert will be presented at 1:15 pm and again at 3:15 pm on Sunday, March 24, 2019, at the School, 25 School Lane, Scarsdale. Admission is free of charge, however, reservations are required and can be made by visiting www.hbms.org.
Designed to be fun, educational and engaging, the concert will spark the imagination of the whole family through an exploration and sampling of the instruments. Stay afterwards for light refreshments and an opportunity for children to meet the "Peter and the Wolf" instruments up close along with the piano and guitar!
Faculty performers include Donna Elaine, flute; Elizabeth Condon, oboe; Dorothy Duncan, clarinet; Janet Grice, bassoon; Lani King Chang and April Johnson, violins; Naomi Graf, viola; Troy Stuart, cello; Glenn Rhian, percussion; Robert Schwartz, conductor and Jenny Hayden, narrator. Joining the faculty are special guest artists Igor Sherbakov, French horn and Rich Messbauer, double bass.
"Prokofiev's 'Peter and the Wolf' is one of the greatest works for introducing children to music and the instruments of the orchestra," said Ken Cole, Hoff-Barthelson's Executive Director. "This event is specially designed for children ready to choose their first instrument – a great opportunity to hear a multitude of instruments, try their hands at them, and meet other students and faculty."
For Additional Information/Reservations:
For additional information or to reserve seats, visit www.hbms.org, call 914-723-1169 or, e-mail hb@hbms.org.