Scarsdale PT Council Comments on School Safety, Turf Field, Air Conditioning. School Lunch and More
Details

Written by

Joanne Wallenstein

Hits: 2360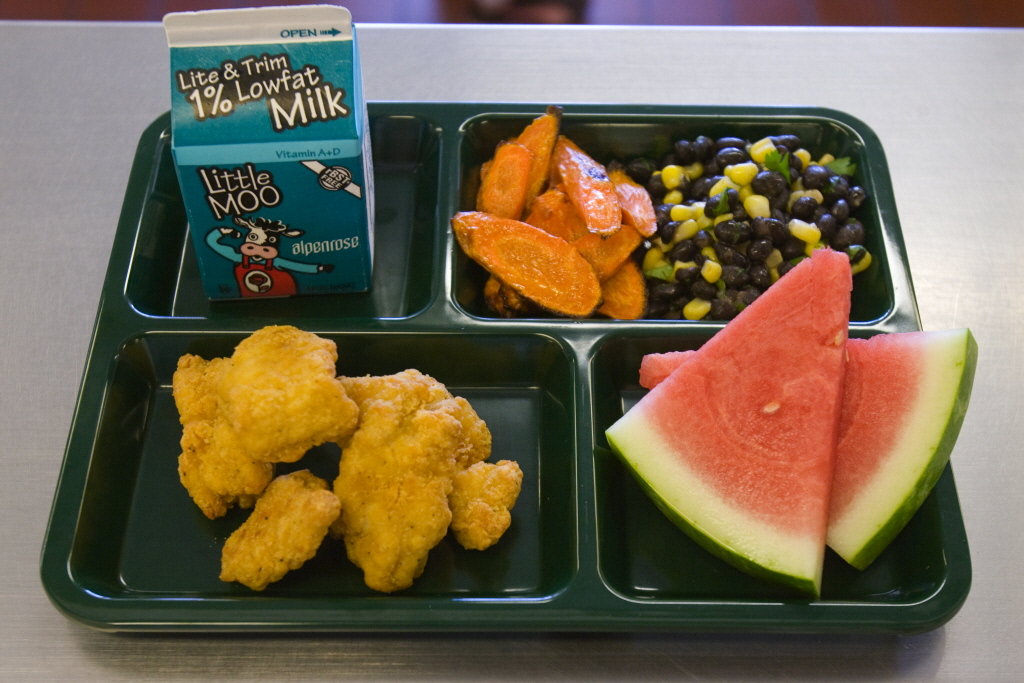 The PT Council Executive Committee and the PTC Budget Study Chairs would like to express our gratitude to the District Administration and the Board of Education for all your time and energy this past year, especially for your extensive work around our most recent bond, securing a better future for our District. We also thank you for your continued efforts in making the budget process more collaborative and for taking steps to encourage more active engagement and dialogue though we would like to see improvement on the timeliness of community outreach efforts and the posting of the detailed agendas at least a few days prior to the Monday Board meetings. Overall, we support the 2018-19 draft budget proposal and have the following comments:

We appreciate the administration's very conscious effort in drafting a budget that is mindful of the constraints and uncertainty that our community faces with the new federal tax legislation. However, we do support budgetary increases for items that reflect the needs of our District and community. At the final budget study session, the Administration presented the Board with a post-draft budget book request for an additional $250K for security, introduced in the wake of the Parkland tragedy, with half of that money allocated to unspecified infrastructure expenditures and the other half to the creation of a Director of Security full-time consultant position.

We support the proposed addition of a consultant position that focuses on security but we ask that this candidate also be responsible for prioritizing safety concerns, which may occasionally be at odds with school building security. We recognize that security enhancements and restrictions may also bring unintended consequences that likewise impact our children's overall well-being. For example, physical barriers intended to limit entrance into school buildings may likewise slow down or impede mass exodus in the event of higher incidence events such as a fire evacuation.

Challenging as it may be to find the right balance between safety and security, we need those two realms to work in concert with each other. With the additional funds to implement some of Altaris's recommendations, we trust that the District and Board will be proactive rather than reactive or reactionary, will solicit input from all affected parties before implementing new protocols, and will promote the adoption of changes to staff, parent, and student behaviors and patterns that will improve the security and safety of our schools so that our students can continue to learn in a nurturing and open environment.

We hope that the full time Director of Safety and Security can also offer some new ideas and concepts on changing how transportation and traffic is handled at our schools. For years, transportation, parking, and traffic congestion during arrival and dismissal times have been a prevailing problem in our District. Parents have asked to broaden the eligibility of District bus transportation and to reroute traffic to increase efficiency during high-traffic volume timeframes. Other school districts have implemented universal busing, staggered arrival and dismissal times, and increased pedestrian walkways and bike paths, but we have yet to find a solution to issues surrounding traffic in our school neighborhoods. We hope the District Administration and Board can offer parents some new concrete ideas in the near future and give thoughtful consideration to this persistent safety concern.

The Butler Field and the Fox Meadow Elementary School playground renovations are plant improvement projects in this year's budget that also have safety implications. In last week's budget forum meeting, two community members expressed deep concern about synthetic turf and rubber crumb fields. We hope that the District Administration and Board will make every effort to make the most informed and data-driven decision about what type of materials will be used to replace the existing field. Fox Meadow parents have also raised concerns about using the circular driveway in the front entrance as a play area during recess when the upper playground is unable to be cleared of snow; we support renovating the existing upper level playground area as to render this arrangement unnecessary.

Recognizing that air cooling and/or conditioning was not addressed in the 2018 School Bond Referendum, the PT Council Executive Committee and Budget Study Chairs are looking forward to hearing what the future plans and timeline may be for improving air circulation, repairing and/or replacing air conditioning units where they exist, and addressing temperatures in student spaces that currently do not have air conditioning, from both an environmental and budgetary perspective. As indicated in the building-level committee reports generated in 2015-16 during the initial phases of development of the 2018 Bond, many of the building-level committees have prioritized this issue, particularly for those classrooms that are most impacted by sun and heat in the beginning and end of the school year. We ask for continued attention to this matter as well as expanded communication efforts to gauge community support for funding any proposed solutions in a fiscally responsible and environmentally sustainable manner.

The PT Council Executive Committee and PTC Budget Study Chairs also look forward to hearing additional future facilities plans and projected upfront costs that may result in long-term savings, such as solar panels for the roofs. We support the referral of those discussions to the District sustainability committee for further development and analysis. As stated previously with regard to the 2018 Bond, we agree that the question of whether to fund such projects with an energy performance bond or through some other mechanism merits further inquiry.
We encourage the District to continue building-level and district-wide discussions designed to determine whether and how to address any of the remaining items that have been identified as building-level or community facilities priorities. As the Board has previously suggested, the district has a long "wish list" of facilities and other projects -- not all of which may be appropriate for a public school district to undertake at taxpayer expense. We would like to see a detailed timeline and cost estimate of those long-term facilities projects that were not addressed in the 2018 Bond or next year's budget. Those wish lists need to be assessed and prioritized in a comprehensive manner for their relative importance and impact.
For example, and in no particular order, we recognize that the following facilities projects have been raised at various times: air conditioning, the A-School and CHOICE buildings, the need for large group multipurpose space at SMS, the utility of constructing bathrooms at SMS that would be accessible to students practicing on the field, learning resource center and administration room renovations at SHS, fitness center expansion at SMS, the need for spaces in the elementary schools that can accommodate collaboration between classrooms and co-taught or bridge classes, and replacing classroom casements and storage units with solutions that are portable and adaptable to different needs. Further community education and engagement are appropriate to determine how to prioritize, further explore, incorporate, or eliminate those items from the district's future plans.

Next year, though the arrangements may be budget neutral, our District will be assuming full responsibility for school lunch programs, including food transportation and other logistics, in Edgewood, Fox Meadow, Greenacres, and Heathcote, while continuing to provide school lunch at SHS, SMS, and Quaker Ridge. We understand that the District has assessed the capacities of the existing kitchens and cafeterias at SHS, SMS, and Quaker Ridge and has determined that the District will be able to implement food service next year at all seven schools without the need for any significant facilities work or budgetary additions -- despite the fact that four elementary schools do not currently have kitchens or cafeterias. Our hope is that the District Administration and Board increase their attention to gathering feedback from the maintenance and facilities teams in each of the schools and from the student body and parents, as appropriate, to make this transition smooth and operational. The PT Council Executive Committee and the Budget Study Chairs would appreciate continued support around improving nutritional offerings, food quality, and choice while also focusing on efforts to address issues of long lines/wait times, shortages of popular menu items, and implementation of online pre-ordering systems for students in all seven schools.

Thank you in advance for taking our comments and feedback into consideration and for being open and willing to hear our suggestions. We thank this Administration and Board again for your remarkable dedication and time in ensuring that our children continue to learn in a district that is at the forefront of educational excellence and innovation and for always raising the bar in securing a brighter tomorrow for our children.

Sincerely,
The 2017-18 PT Council Budget Study Co-Chairs:
Susan Lee Foley
Wendy Huo

and

The 2017-18 PT Council Executive Committee:
Diane E. Baylor, PT Council President
Amber Yusuf, PT Council Vice President
Isabel Finegold, PT Council Secretary
Dana Matsushita, PT Council Treasurer
Beth Zadek, Scarsdale High School PTA President
Olga Eligulashvili, Scarsdale Middle School PTA President
Samantha Carter and Sara Farnsworth, Edgewood PTA Co-Presidents
Aidan Cassidy, Fox Meadow PTA President
Megan Simon, Greenacres PTA President
Gina Waldman, Heathcote PTA President
Suzie Hahn Pascutti, Quaker Ridge PTA President
Add a comment
Game Inspires Heated Political Discussion
Details

Written by

Emma Townsend

Hits: 1816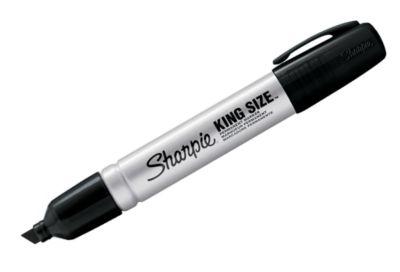 Although the shooting at Marjory Stoneman Douglas High School on February 14 occurred over 1,000 miles away, controversies about the subject of guns have come into play right here at Scarsdale High School. Should the game Assassin be allowed to continue as it has always been played? Should it be able to remain as a tradition, but only after improvements have been made? Or should it be banned completely?
Assassin is a game traditionally played by seniors in their second semester. Students each put a fixed amount of money into a pool, and each player is assigned a person to "kill," or eliminate by marking them with a marker. The goal is to be the last person standing and receive the most money, although additional challenges are involved as well. While the game is in progress, students walk around covered head-to-toe, often wearing multiple layers: ski jackets, gloves, socks over pants, and other clothes they would not normally wear to school, all to avoid showing bare skin where they could be marked and thus out of the game. The game often continues into the later months of the school year, but the stifling heat does not stop students from layering up.
Scarsdale High School's Principal Ken Bonamo called for seniors to join him in an assembly to discuss whether the game should continue this year for the class of 2018. He explained that seniors could choose whether or not to participate in the game, but that he believed they would choose to do the right thing, given what had happened in Parkland, Florida less than a month before. Students had mixed reactions, some saying Assassin should be cancelled completely, and others saying that they did not see how the tradition has anything to do with school shootings. Some, like eleventh grader Megumi Ohara, "... think it's not a bad tradition. There just need to be improvements," such as changing the game's name to "Marker Tag," so as not to use a name so closely associated with the horrific tragedies that have occurred at schools in the past years. Students such as one junior agree that "There are moments [they] feel unsafe in this school." The student also pointed out, "If we keep fueling the idea that nothing will happen in Scarsdale, something will happen." Parkland was similar to Scarsdale … safe with a good school system. No one thought a shooter would walk into the school and tear apart the lives of so many people.
Teachers are voicing their opinions, too; some have expressed their disapproval of the game by putting up signs saying, "Assassin not welcome here. Ask me why." Many teachers have led discussions about the game in their classes, such as my English teacher, Ms. McGreal, who pointed out that if someone comes into school completely covered, it is difficult to "... determine whether this is someone intending to do harm or just someone playing a game." Ms. McGreal noted that the notion of a game about "killing" is especially unsettling because it is being played so "close on the heels" of an incident that involved just that: killing.
For perhaps the first time, students are engaging in political discussions on their own, outside of classroom settings without prompts from teachers. Students are debating whether guns should be banned completely, or if they should be legal but require strict background checks. One particularly polarizing idea is that of teachers being armed with guns, an idea that many are skeptical about or completely opposed to. They as, would you be comfortable having your English teacher stand in front of the class, explaining The Scarlet Letter to you with a gun bulging out from their belt? Would you necessarily feel safer knowing that in school you are nearly always within fifty feet of someone carrying a lethal weapon? Or would the thought of constantly being surrounded by such deadly objects simply be a source of constant distress?
Some seniors have chosen not to participate in the game. One senior shared that she believes "... with everything going on, it is just wrong to play a game that promotes 'killing' people just because seniors think it is a 'right' and tradition." Assassin would undoubtedly be a tradition that would be dearly missed by seniors, who understandably want to make the most of their last months of high school. There are other events to look forward to, though: the Senior Class Play, prom and graduation. Plus, the cancellation of Assassin would not necessarily have to mean that seniors are being completely deprived of a fun game. They can find alternatives and vote on which one to play.
For the time being, because of the shootings in Parkland and Maryland, the game could be suspended, at least temporarily, out of respect for the victims of the shootings and others affected by the tragedy.
Emma Townsend is a junior at Scarsdale High School.
Add a comment
Police Investigate Online Threat Posted by Former SHS Student
Details

Written by

Joanne Wallenstein

Hits: 6148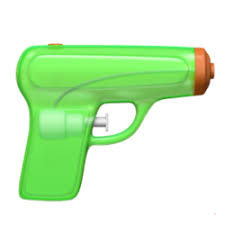 This information was received from the Scarsdale Police at 6:10 on Monday evening:
The Scarsdale Police Department has been notified by the administration of the Scarsdale High School of a disturbing online posting to a "GroupMe" group chat of several former Scarsdale High School students. One of the members of this "GroupMe" chat posted a message stating "don't go to school today boys" with an imoji of a handgun. The former student who posted this GroupMe message was concerned about an earlier Instagram post by another former Scarsdale High School student, and included a screenshot of the previous Instagram message in his chat posting.
The Scarsdale Police Department has located the former student who posted the original Instagram message, and interviewed him and his family. It was determined that this former Scarsdale High School student, who is developmentally challenged, had posted on Instagram that he was not happy at his current school in Rockland County. This individual does not own or have access to firearms, and it was not his intent to threaten or alarm anyone in the Scarsdale High School community.
Members of the "GroupMe" chat group, where the "don't go to school today boys" message was posted, stated that the message was posted out of concern over the prior student's Instagram posting. The Scarsdale Police have also notified the school in Rockland County that the former student who posted the Instagram message attends. The Scarsdale Police Department will continue to investigate both the Instagram poster and GroupMe poster for any additional follow-up or referrals.
Out of an abundance of caution, the Scarsdale Police Department has coordinated with the administration of the Scarsdale High School, and will be maintaining an increased presence at the High School, and the school will be implementing increased security measures and limiting access to the facility.

In an email to high school parents on Monday February 26, SHS Principal Kenneth Bonamo reassured parents and asked them to communicate with the school. He said: " .... At this point, it does not seem likely that there is an imminent threat to student safety or school security. However, out of an abundance of caution, there will be an increased police presence during student drop-off tomorrow morning."
..."Understandably, recent events have many of us on edge about school safety and security. We are working diligently to investigate anything untoward, to remain clearheaded about perceived threats, and to keep everyone informed. We appreciate your partnership in maintaining our collective safety by sharing any concerns you may have. Our safety is enhanced by good communication and a strong sense of shared responsibility in this work, and we received many reports about this post today."
Add a comment
Generations Come Together for a Summer of Personal Growth and Service
Details

Written by

Joanne Wallenstein

Hits: 2390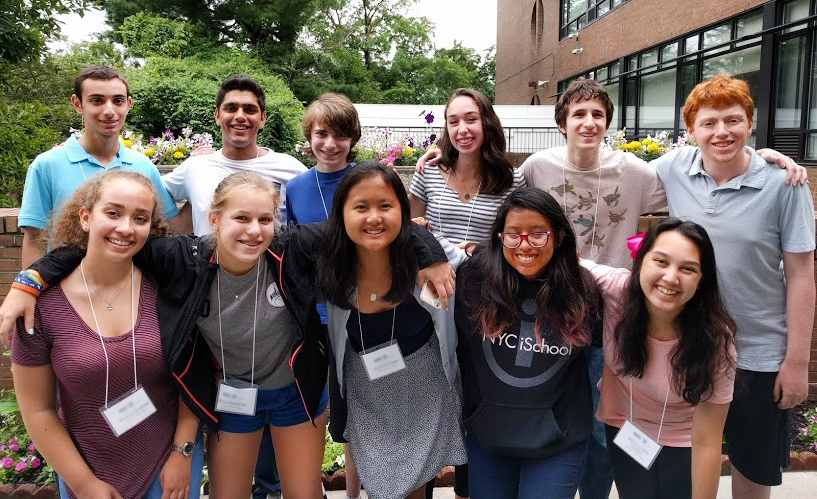 Each year, nearly 400 teens apply for an exclusive Summer Teen Internship Program offered by DOROT, a nonprofit that connects volunteers to services that help the elderly. DOROT's summer internships bring the generations together and expose students to the issues surrounding aging, as well as provide them with opportunities for leadership development. Interns gain valuable skills that they can use in the professional workforce while giving back to their community. After years of success in Manhattan and an amazing summer in 2017, the program is returning this year to The Riverdale Y.

"The internship exceeded every expectation I had," said Jessica, a 2017 summer teen intern. "The seniors were welcoming and taught us about things we never would have thought to care about. I made new friends and felt genuine joy throughout the summer."

DOROT's is not a typical internship. Interns get hands-on experience with designing, implementing, and running programs for seniors. Notably this year, DOROT is bringing its virtual reality program back to Riverdale. DOROT helped to create several virtual reality films designed to benefit seniors, and uses the films to bring older adults to places no longer accessible to them. Interns utilize this innovative technology to facilitate incredibly meaningful experiences for seniors, such as "taking them" to a violin concert or a Lower East Side museum.

Other internship activities include: facilitating classes on current events, leading interactive group games, honoring the stories and legacies of older adults, and providing technology tutoring.

Two of the three internships are held in Manhattan and a third is held in Riverdale. The first Manhattan session and the Riverdale session explore Jewish connections and examine service to seniors through a Jewish lens. The second Manhattan session is a more traditional internship program, open to teens of all faiths.

Applications are currently being accepted on a rolling basis until May 14, but interested students are encouraged to apply early. To apply, click here. For more information, email srosenfeld@dorotusa.org or call (917) 441-5051.
DOROT's Summer Teen Internship Program is a recipient of support from the New York Teen Initiative. The New York Teen Initiative is jointly funded by UJA-Federation of New York and the Jim Joseph Foundation. The Jewish Education Project serves as lead operator of the initiative.

This article is sponsored content from Dorot.

Add a comment
Abrupt Coach Departures Raise Concerns About Scarsdale Athletic Department
Details

Written by

Emmeline Berridge

Hits: 11694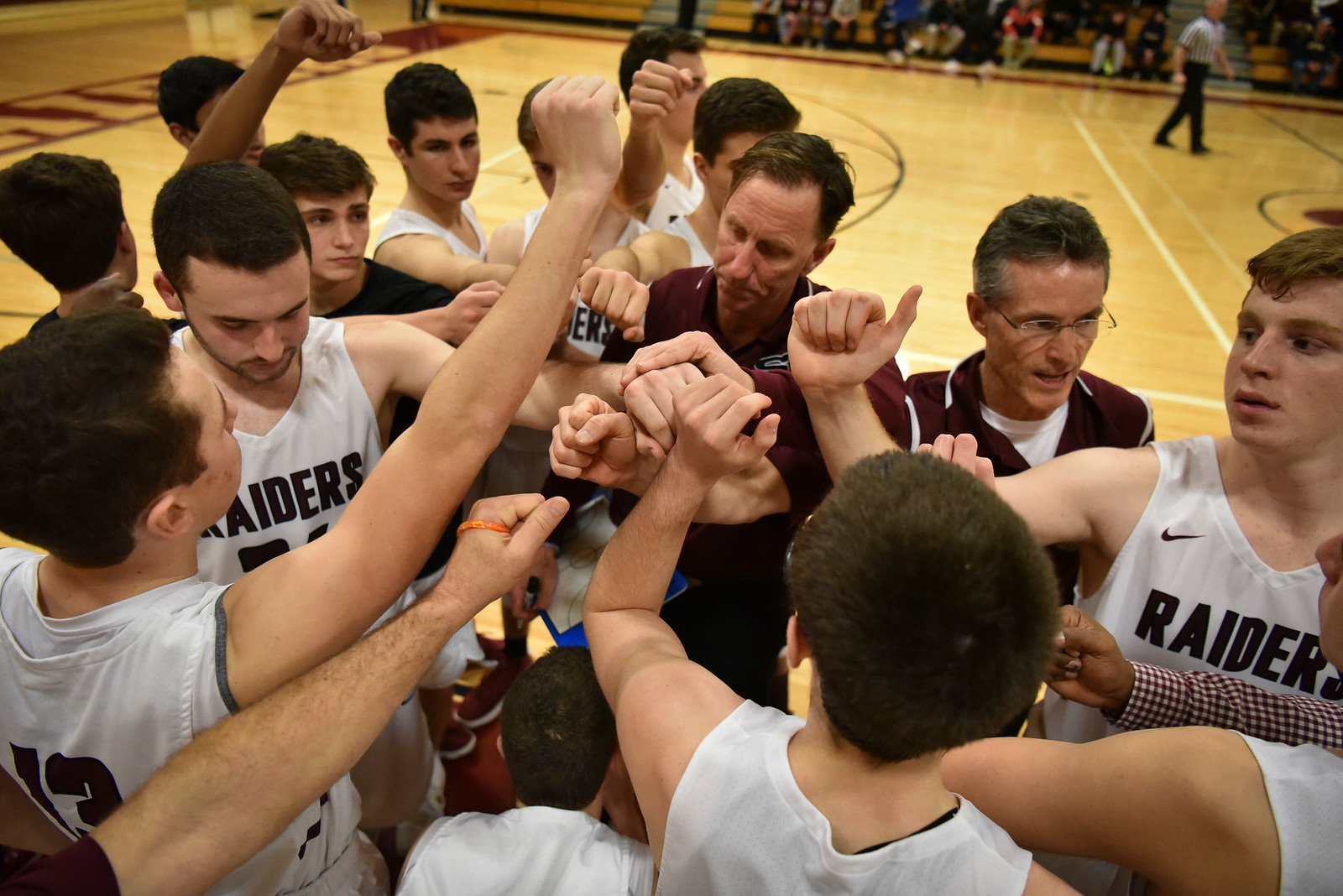 The departure of Scarsdale's Boys Varsity Basketball coach Bill Murphy has caused a ripple effect throughout the School community. In addition to Murphy, Head Lacrosse and Assistant Field Hockey Coach Genette Zhongetti has been let go from her position, just a month before preseason of Lacrosse, and head Field Hockey Coach Sharon Rosenthal just resigned as of today. The recent coaching turmoil leaves Scarsdale needing to fill 3 head coach positions, and begs the question: what's going on in the athletic department?
In an email sent to players and parents on Wednesday, January 31st before the basketball team's game at New Rochelle, Scarsdale Athletic Director Ray Pappalardi said that Murphy would not be attending the game. The Raiders lost 51-49, dropping to a record of 10-7 for the season. Following a meeting with Pappalardi on February 2nd, Coach Murphy, who was just four regular season games from the end of his third year with the program, was abruptly let go from his position. Last season, Coach Murphy was named Section 1 Coach of the Year, and led the team to a stunning overtime loss against Mount Vernon in the Section finals.
Pappalardi met with the team on Friday, unable to disclose most information. The following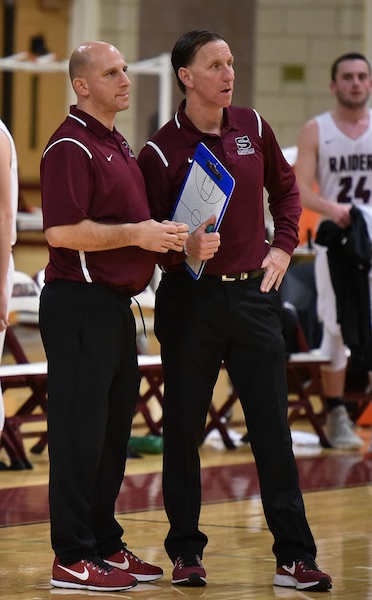 days gave way to a host of questions and overall confusion, even from within the team. Saturday practice was cancelled. The Athletic Department returned the next day with news that Assistant Coach Justin Washington would fill the position of interim head coach. There are conflicting reports on almost every detail of this story: Murphy was either fired or forced to resign, although it is unclear if he ever signed any formal paperwork. The incident allegedly began as a result of complaints from one or two parents about Murphy's conduct on the team's two annual trips to Miami. According to comments by Murphy, he is under the impression that a parent, whose senior child was suspended for inappropriate actions toward an assistant coach in a game earlier this season, wanted him out of the coaching position. The parent cited both trips, when Murphy had been drinking in front of the players and apparently drove them in a van (this information is unclear as well), as concerns about his professionalism and lack of regard for player safety.
On Saturday afternoon, Murphy reached out to the community via email. He emphasized the importance of transparency in the situation and arranged a forum at Willow Ridge Country Club on Monday, February 5th at 7:30 to bring closure and to clarify any unanswered questions. During the forum, the aforementioned parent arrived with a lawyer in order to prevent any defamation of character. Murphy was given the opportunity to tell his side of the story and address larger concerns he had about the nature of the conflict. He recognized parental power and influence over the administration as a central problem, admitted to drinking one social beer while on the trip, and emphasized that he was not drunk at any instance. According to a story in the Scarsdale Inquirer, Murphy said, "I had a beer on this trip, yeah ... It's what you do as a coach. Not everybody, but you're in Miami, you have a game, you play hard; yeah, you have a beer."
A number of players and parents spoke at the forum, expressing their support for Coach Murphy and their discontent with the manner in which the process was handled. A parent-organized committee has been formed to exonerate Murphy's name and address the growing issue of how the school handles parent involvement in athletics decisions.
The Scarsdale Board of Education also met on Monday night. Assistant Superintendent Andrew Patrick addressed the matter, saying, "We have a recommendation from the administration to terminate boys' varsity basketball coach Mr. Billy Murphy. The board met with the administration to discuss this matter. Clearly severing a coach-athlete relationship in the middle of a season is a very serious step to take. We do not make this recommendation lightly. We do not think this step should be used to draw any broader conclusions about our coaching staff or program as a whole. Rather this decision is about the conduct of one individual and the safety and well being of all of our student athletes."
Even without Murphy the team still had a game to play against White Plains on Tuesday night (2/6). Before the game, Athletic Director Ray Pappalardi and Principal Ken Bonamo met with players and parents, and "several concerns were raised," according to an email sent by Pappalardi to the parents of the JV and Freshman Boy's teams. The administration addressed a number of issues in the email, including the safety of student athletes on the court, the lack of communication from the district (which has allowed others to fill the void), the turnover of coaches creating an unattractive environment for good coaches and ineffective methods for communicating in emergency situations. The administration also consulted with the team whose members expressed the desire for a head coach who "knows them well and who would not deviate from the current system," as they are just a week away from playoffs. This is how the decision was made to choose assistant Coach Justin Washington as the head coach. Pappalardi ended the email by noting, "although I regret the disruption caused for our student athletes and their families, I know we have acted in the best interests of our students."
Tuesday's game against White Plains celebrated the seniors in their annual Senior Game,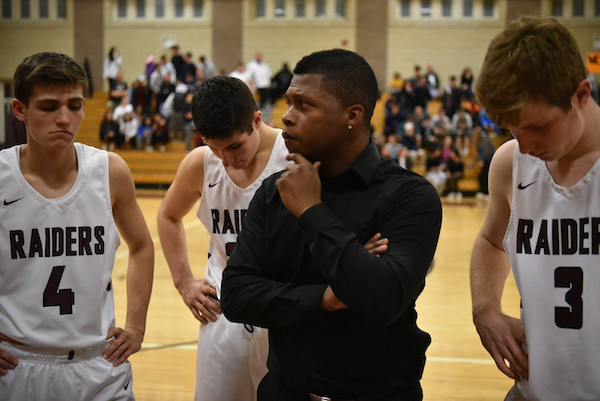 an interesting close to a dramatic weekend for the Boys Varsity team. The team started off slow, down 20-29 against a team that they had beaten earlier this season. However, they picked it up in the second half and ended up defeating White Plains 65-60, giving Washington his first win as head coach.
Hearing the roar of the packed student section midway through the second half, it would be difficult for an outsider to recognize that anything had gone wrong at all. Still, the unrest sparked by Murphy's removal is far from being quelled. This incident opened up a chasm of deeper issues within the athletic department, including the role of parents in the decision making process for Varsity teams. The Boys team continues its season Thursday February 8 at Mount Vernon and Saturday February 10 at home for the Maroon and White tournament.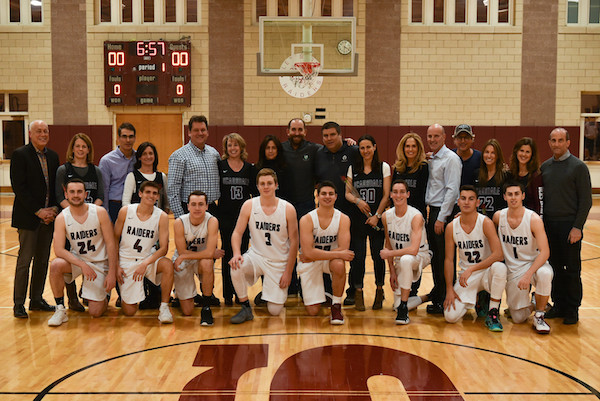 Add a comment