Scarsdale Swimmers Make Waves at the Counties
Details

Written by

Joanne Wallenstein

Hits: 2422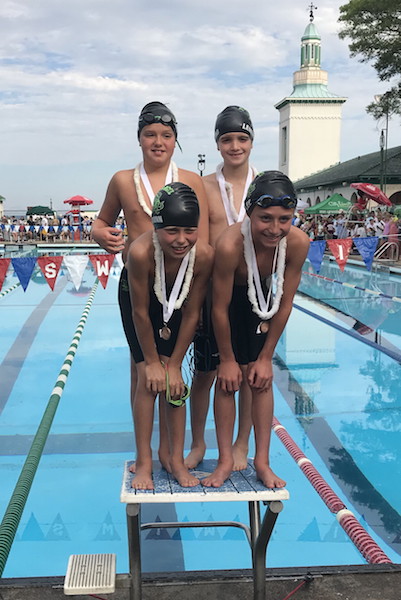 Charles Lemerond, James Cosgrove, Kieran Lee and Michael DunnScarsdale swimmers excelled at the 93rd annual swim championships, aka "the counties" this week.
On July 31 Kieran Lee age 10 from Edgewood and Charles Lemerond, age 8 from Heathcote, swam in the boys 10u 200 yard relay and finished third. They swim for Wykagyl Country Club.
The boys repeated their performance on August 1, when they placed third in the boys 10u 200 yard freestyle relay.
The Wykagyl team includes the following Scarsdale swimmers:
Aidan, Kieran, Meghan and Brendan Lee
The Carroll family
The DiSanto family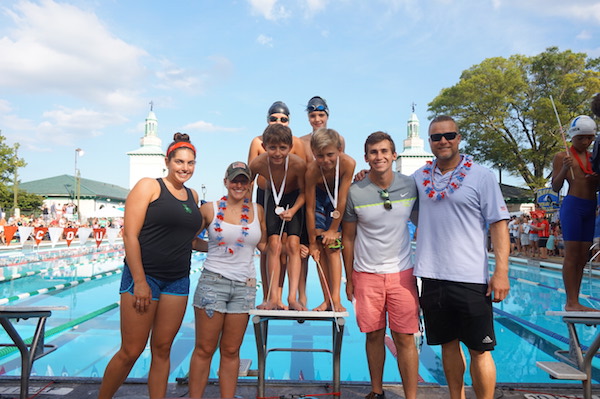 Front: Juliette Garofolo Claire Corcoran, Kieran Lee ,Michael Dunn, Dan Needham, Brian Kelly
Back James Cosgrove, Charles Lemerond
Opinion: Should Teachers be Armed?
Details

Written by

Emmeline Berridge

Hits: 2869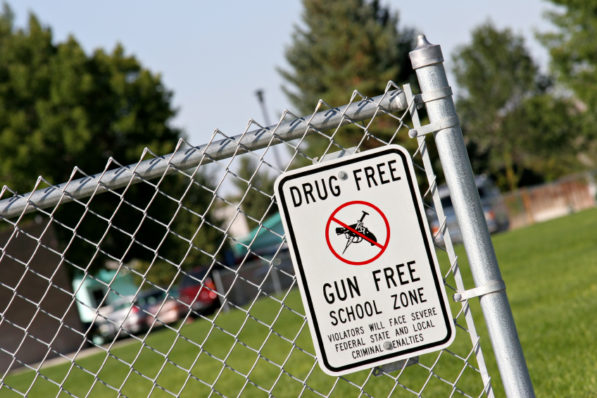 Fire-drills at Scarsdale High School haven't been the same since Nikolas Cruz pulled the alarm at Marjory Stoneman Douglas High School on February 14th, luring students and teachers into the hallways and firing his AR-15 into the vulnerable crowd. Each time the alarm blares in Scarsdale's moldy tile halls, there's a moment of doubt as students contemplate whether it's worth evacuating the building. It's a new normal.
Since the May 18th school shooting at Santa Fe High School where 10 people were killed, the Governor of Texas announced a plan to give extra funding to schools that train and arm teachers. As Generation Z becomes the school shooting generation, with 16 publicized fatal school shootings so far in 2018, districts like San Antonio weigh the practicality of arming teachers in schools for protection -- and rightfully so. Something has to be done to protect our schools.
Put simply: teachers shouldn't be armed. Arming teachers promotes discomfort and heightens pre-existing tensions in classrooms. The presence of loaded killing machines in classrooms dilutes the comfort and respect required to promote learning. Having a physical symbol of violence and fear in a place of supposed openness jeopardizes this atmosphere. Children are already exposed to violence in the media and on the streets, and schools should be safe havens in order to be effective. The National Association of Secondary School Principals noted that "Firearms in principals' and teachers' hands might do more harm than good" because schools "must be perceived as safe havens" in order to be "effective". Students must trust their teachers in order to be receptive to learn from them. By arming teachers, the student-teacher relationship is inevitably altered. As mentioned by NEA VP Becky Pringle, arming teachers is like prison, with teachers acting as "armed guards" and students being "prisoners". And frankly, teenagers don't need any more reasons to cut class.
Based on an online survey polling teachers in public schools across the nation, almost three-quarters of educators say they would not bring a firearm to school even if allowed. Its worthy to consider that if most teachers don't want to be armed, it would be difficult to rely on them to respond in an emergency situation. And even taking into account the quarter of teachers who would arm themselves, who's to say if a qualified gun toter would respond properly? In the Parkland school shooting, the armed security guard on site fled the school out of panic. He went through the 132 hours of certification required to carry a gun in a school, yet was unable to perform when it mattered. In Seaside, California, a math teacher and reserve police officer accidentally fired a gun inside a classroom, injuring three students. In Alexandria, Virginia, a school officer accidentally shot his weapon while sitting down in his office. The officer was "highly trained in firearm safety", per the district's superintendent. It would be more useful to improve external security, including more intensive training for school security guards.
If teachers don't own weapons at home, who will pay for them? Most teachers make almost a quarter less salary each year than their peers with similar education levels. I'm guessing that ammunition would be one of the more pricey items on a teacher's school supply list.
Parkland has reminded all of us that no one is immune to these tragedies. It's not wrong to take into account all possible solutions to address the major epidemic plaguing our nation's schools. But fighting firearms with more firearms is not the answer. There have been 290 school shootings in the US since the Sandy Hook massacre in 2012. To put that number in perspective, the casualties are equivalent to an American kid dying by gun every other day since Sandy Hook. Let's not increase the risk more.
Emmeline Berridge is a rising senior at Scarsdale High School.
Families Cool Off at the Scarsdale Pool on the 4th of July
Details

Written by

Derek Moritz

Hits: 2384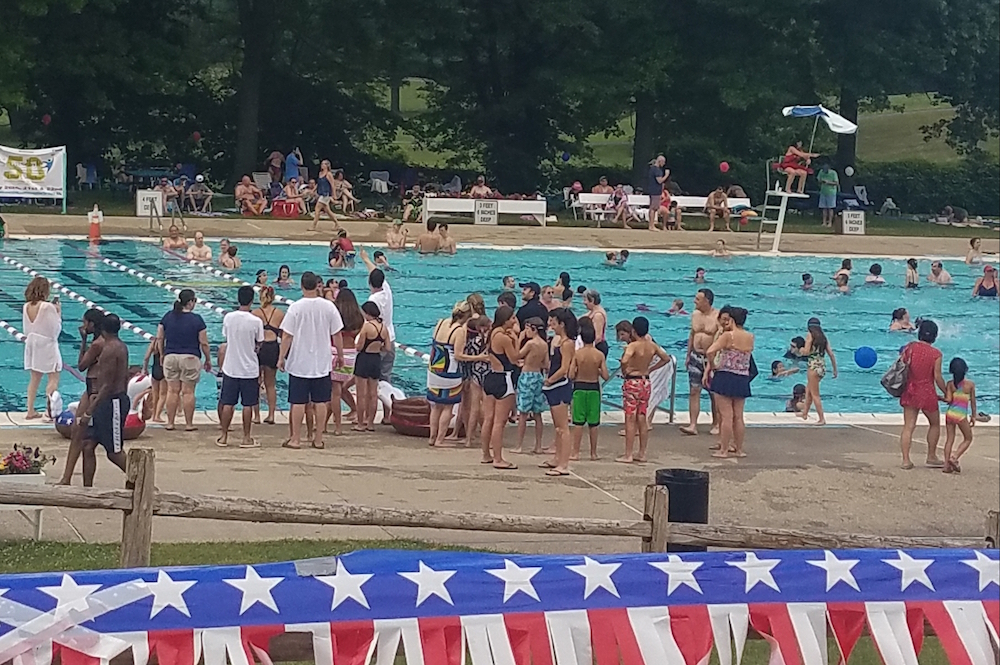 Many Scarsdalians spent this July 4th taking in the sun and cooling off at the Scarsdale Municipal Pool. The pool was packed, with kids and parents alike occupying nearly all of the surrounding grass. To celebrate the holiday, balloons were handed out to kids upon entry, and the pool set up an inflatable bouncy slide for the children so they could take a break from the water-based activities. Other non-pool activities available included basketball, volleyball, the playground, and an ever-popular GaGa pit.
In the main swimming pool, two lanes were designated to allow kids and their parents to race across with large pool floats. Sprinklers were set up next to the wading pool for the enjoyment of Scarsdale's youngest residents.
Steven Orlofsky and David DaSilva, two former SHS students, were working at the pool on Independence Day. "I think it's going very well. The turnout this year is better than previous years" said DaSilva on the effectiveness of this year's July 4th pool efforts. Orlofsky added that "All of the families seem to be enjoying themselves".
You can view more pictures of the event below:
Melissa Feinberg Hired as Assistant Principal at Fox Meadow School
Details

Written by

Joanne Wallenstein

Hits: 3496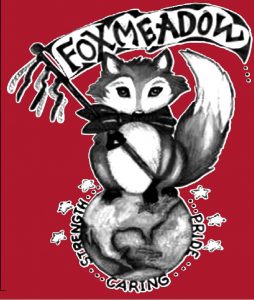 Assistant Superintendent Drew Patrick announced that the district has hired an assistant principal for Fox Meadow School. Melissa Feinberg, an enrichment teacher from the Great Neck North Public Schools will join the staff immediately and work with interim Principal Karen Eldon.
Here is the announcement from Drew Patrick that was sent to Fox Meadow parents today, Monday July 16:
Dear Fox Meadow Community,
I am writing to share the news that Dr. Hagerman will be recommending Melissa Feinberg to the position of Assistant Principal at Fox Meadow Elementary. Melissa will be joining us from Great Neck, where she served as a classroom teacher, staff developer, and enrichment teacher for the past 20 years. Melissa impressed us with her knowledge; experience as a teacher, staff developer, and teacher-leader; and enthusiasm for the work of leadership. The references I spoke to contained remarkably positive and supportive feedback, and identified Melissa as a star in Great Neck. They lamented there wasn't an opening for her among the ranks of leadership at present, and commented on her decency and humanity along with her skill and talent.
Given the unique transition required at Fox Meadow, we have asked Melissa to start right away. She will be meeting with Karen Eldon and Duncan Wilson this (Monday) morning, and will develop plans from there for the transition. Both Karen and Melissa are planning letters of introduction, as well as opportunities to meet and start to get to know you. Please join me in welcoming Melissa when you get the chance!
Finally, I want to thank the entire interview committee, and the Fox Meadow representatives in particular. They served the FM community well, and committed a substantial amount of time, thought, and energy to this process. Teachers Alethea Lynch, Kim Assatly, Lyndsay Freed, and Michele Boyum, along with parent representatives Molly Ardalan and Diane Baylor, deserve our gratitude.
Sincerely,
Drew Patrick
Assistant Superintendent for Human Resources and Leadership Development
Boundless Adventures: Challenge Yourself and Trust Others with the First Westchester Ropes Course
Details

Written by

Stacie M. Waldman

Hits: 3196
For my 40th birthday, (or was it my 29th?) I wanted to do a high ropes adventure course with my girlfriends. We ended up in the Berkshires for the weekend because there was nothing decent close by. We had the absolute best time bonding and we sulked about the bummer of having no ropes course near us the whole way home.
Therefore, I was beyond excited to recently learn that Boundless Adventures just opened a brand-new adventure treetops course almost in our backyard: right on the campus of SUNY Purchase. The course is for ages seven through adult and has varying levels of difficulty. Parking is free and so is observing; spectators can watch from easy to access walking paths, bridges and picnic tables onsite. (That's certainly not a Disney World perk!)
Now that my siblings and I all have families of our own, it's hard to find time to be together, just the three of us. So off we went, with our spouses as our sitters, to reconnect at 40 feet up in the trees while balancing on acrobat wire and zip lining on a snowboard.
Forty feet up in the air…okay, so a quick note about safety. Boundless Adventures puts safety first and has all new equipment included for use in the cost of your ticket. All staff members seemed really well versed in safety and helped us into full body harnesses. They explained that we would be attached to a safety line ensuring that we are always connected via a high-tech double belay system. After a thorough safety talk, they had us practice using the carabiners and belay system and took us through zipline specifics.
Ready to climb…we did "Rock, Paper, Scissors" as all mature adults do to determine who would go first. We chose to start out on a green (intermediate) course. The course is broken up into four different levels and there are multiple courses for each. Yellow (beginner) is the easiest at about 10 feet off the ground with slow zip lines and small bridges and beams. Green (intermediate) is up 15 feet high and has longer zip lines, ladders and beginner rolling elements. Blue (advanced) is 22-26 feet up and requires more strength and agility for its challenges. Black (expert) is 30-40 feet high off the ground and boasts the most difficult elements requiring strength, balance, stamina and agility.
We found the green course to be super fun but a bit easy so moved quickly onto one of the blue courses. Now, I don't want to give away any of the secrets or the fun, but this is when our adrenaline started pumping. We helped each other through the more difficult parts and then moved onto (GULP) the black course. The black course had some extremely difficult elements. My sister and I sent my brother ahead and we quickly realized that we all had to help each other out in terms of confidence building, helping each other keep our stamina up and encouraging each other to finish the element. It's possible that my brother said his first curse word ever. Your wristband buys you three hours of time on the courses (after the safety presentation) and we were positively zonked at the end of our three hours.
It is highly recommended to make reservations ahead of time due to lines as well as reserved times by camps, parties and corporate groups. They offer group discounts and there were several birthday parties being held while we were there. The kids looked like they were all having an absolute blast and it was priceless to see them cheering each other on. There are plenty of picnic tables so it made it easy to congregate kids for pizza and cake.
Boundless Adventures is open until 8:00 pm so it's great for date night, bachelor or bachelorette parties, girl and boy scout troops, teambuilding events and more. Kids (ages seven and up) and adults are welcome to enjoy the challenge.
Boundless Adventures is open during the following days and times: (check back for Fall hours) Weekdays: 10am – 8pm
Saturday: 9am – 8pm
Sunday: 10am – 8pm
Follow the signs when you enter the SUNY Purchase campus to Boundless Adventures!

735 Anderson Hill Road
Purchase, New York 10577
914-893-4550
pcinfo@boundlessadventures.net
www.boundless adventures.net