Composting Comes to SHS
Details

Written by

Joanne Wallenstein

Hits: 1474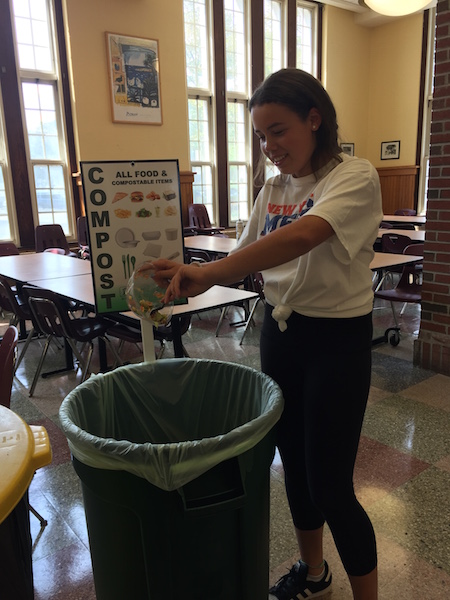 Composting has come to Scarsdale High School, the first high school in Westchester County to undertake the program. Michelle Sterling and Ron Schulhof of the Scarsdale Forum Sustainability program are on site everyday, showing students how to use the bins to sort and recycle the remains of their lunch.
Ninth graders are already familiar with the program which was initially launched in 2012 and is now in practice at Scarsdale's five elementary schools and at Scarsdale Middle School.
Kids are very receptive to the fact that in just two months time, all the contents of the bins will be recycled into compost which can be returned to the earth.
More volunteers are needed to man the compost bins during lunchtime at the high school. If you are interested in lending a hand, please email Michelle Sterling at michellesterling1@gmail.com.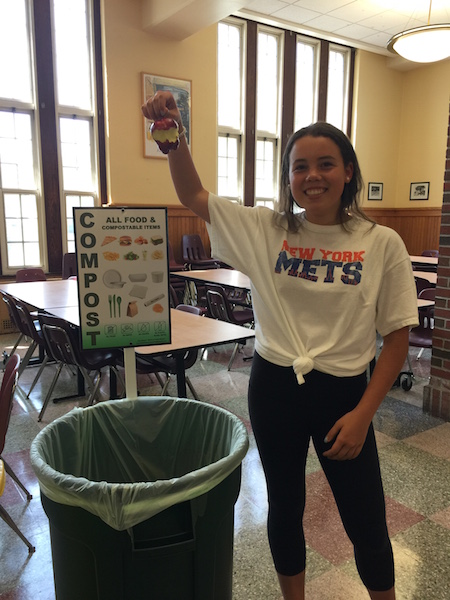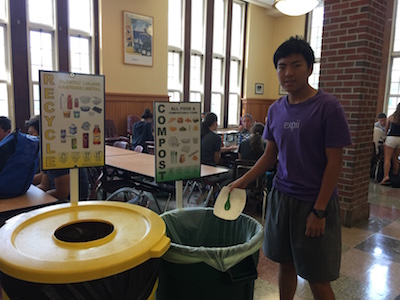 Add a comment
Back to School Guide to Programs and Activities for 2017
Details

Written by

Joanne Wallenstein

Hits: 4019
Enjoy the waning days of summer ... school begins for everyone on the Tuesday after Labor Day – September 5 – with Grade 9 orientation on Wednesday August 30th. Many are already practicing with their sports teams for the fall season and everyone's thinking about what the new school year will bring for kids from 2 to 17. We contacted local organizations to see what they are offering this fall – and here is what they shared. Whether you're looking for a nursery school or seeking out opportunities for dance, school enrichment, or sports training, you'll find many good options below:
For the Youngest Set: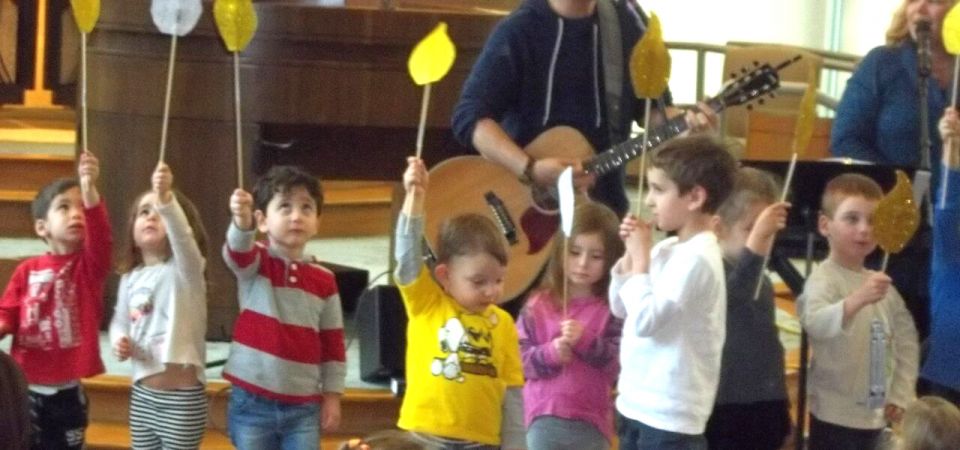 The Early Childhood Program at Congregation Kol Ami is dedicated to providing a comprehensive and developmentally appropriate curriculum teaching and modeling Jewish values. We believe that children learn best through experiential play and provide for these rich experiences within warm, accepting, and nurturing surroundings. All of our Head Teachers have Masters Degrees in Early Childhood or N-6 or related educational fields. We offer a wide range of programs for children (from 1 to 5 years old) and their families. Our A Step Ahead! program for Fall 5 year olds provides full day Pre-K learning. For more information, contact: Nan Blank, ECP Director at nanblank@nykolami.org or call her 914-949-4717 x107.

KIDS Base/Little School: Open enrollment for the 2018-19 school year begins on October 1st at the Little School. We offer Half-Day Two's program in the morning and in the afternoon; Half-Day and Full Day Three's and Full Day Four's as well as early drop-off at 7:00am and Extended Day Child Care until 6:30pm. Our facility includes 8 large classrooms and a newly renovated enclosed playground. We focus on cognitive, linguistic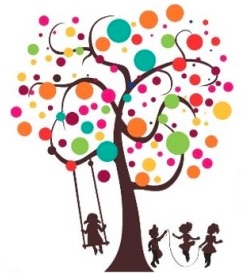 and social-emotional competencies in our efforts to educate the whole child. We strive to make each child's first school experience a positive one that inspires a lifelong love of learning. We are proud to be accredited by the National Association for the Education of Young Children (NAEYC) meeting rigorous standards for health, safety, teacher qualifications, curriculum and ongoing training. We work closely with Scarsdale Schools to ensure that our children are well prepared for kindergarten and future years.
The Little School Pre-K Academy is a transitional 4s program for children who want the "gift of time" prior to entering kindergarten. The class is a blend of play based learning, through the Project Approach with an academic curriculum that challenges children who are waiting to enter kindergarten. Registration for this class and all Little School classes for the 2018-2019 school year begins October 1, 2017.
The Little School is located at 307 Mamaroneck Road, Scarsdale in front of the Pool Complex. For further information or to request an application, please call 914-472-5409, email office@kbls.org or visit our website at www.kbls.org.
Mazel Tots® at Scarsdale Synagogue provides a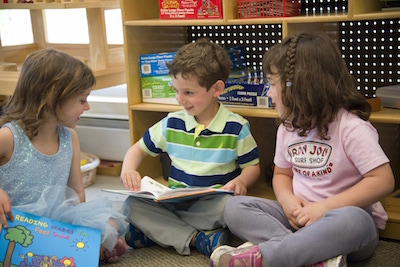 warm and stimulating environment, which encourages children's curiosity and helps them to grow socially, emotionally, physically and intellectually. Our warm and nurturing staff will guide the children through a curriculum filled with a variety of child-centered and developmentally appropriate activities that are safe, fun and friendly. The children's spiritual growth will be enriched by the study of Jewish holidays, traditions and family values. We also offer a group of special activities such as sports and games, music, creative movement, sign language, nature, yoga, karate, science, art and more! We have two beautiful new playgrounds and gardens, plus a newly equipped indoor play space featuring ride-on toys, gym equipment, giant blocks, stepping stones and the like! Our Early Childhood Program serves children from 18 months until Kindergarten-bound! We also have afternoon Enrichment Programs and a Parenting Program! For more information please contact Jody Glassman, Early Childhood Program Director at 914-723-3001 or mazeltots@sstte.org. You can also visit our website. Scarsdale Synagogue is located at 2 Ogden Road, Scarsdale, NY 10583. 914.725.5175.

The Early Childhood Center of Westchester Reform Temple is dedicated to guiding, supporting and enriching young children's lives spiritually, intellectually, emotionally, socially and physically. Our warm staff of experienced educators, along with Temple clergy and specialists, work in partnership to implement our program. Using developmentally appropriate best practices, we prepare our students for the demands of kindergarten readiness. Our pre-school curriculum reflects continuity of content and skills, subsequent growth at each age level, and is responsive to children's interests and individuality in the creation of emergent curriculum. Our facility offers beautiful indoor classrooms, play spaces and two age-appropriate outdoor playgrounds, filled with light and surrounded by nature.
Our ECC is unique among preschools in our area. We provide families with opportunities to participate in and appreciate their Jewish heritage. Equally as important, we create a warm, positive environment which fosters social connections among children as well as their parents. We are known as a Center for families with young children. There are many opportunities for families to participate in some of the fun and often free events we offer throughout the year.
Classes are offered for ages toddler to four-year-olds, and we offer half day and full day options for older children. For information, and to schedule a visit to our pre-school, please contact ECC Director Sue.tolchin@wrtemple.org or call us at 914 723-5493.
For Kids of all Ages:
Education at the JCC of Mid-Westchester: Feeding the Minds and Bodies. Pre-school learners all benefit from the full service nursery schools, fitness and sports facilities and professional teaching staff throughout the JCC. A year round indoor pool, fitness programs, arts programs and Special needs programs.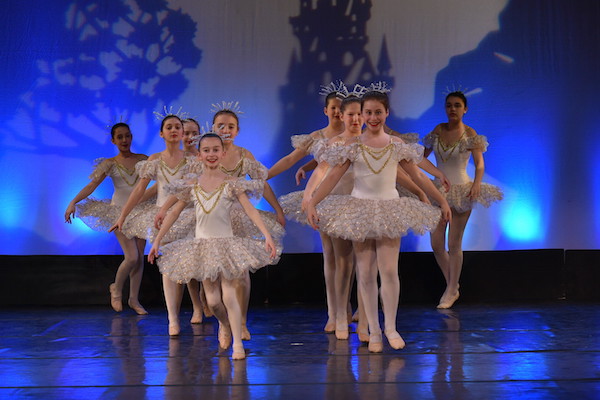 All under one roof! Early drop off late pick up available. The JCC's Summer Art Center (SAC), a one of a kind program that provides a non-competitive, nurturing and flexible environment for all children with a passion for the Arts, continues throughout the year! Classes are all taught by professional artists and teachers and offers high quality instruction in Fine Arts, Dance, Theatre and Music. The Dance School provides extensive programs for pre-schoolers, teens, and adults. The Academic Center offers everything you need to prepare your kids for college entrance. One of the best things about having more than 250 programs for the whole family is that we can offer discounts to our members and patrons. For example, Nursery school families get significant discounts on the fitness packages, camps, and even pre-registration priority for programs that sell out like gymnastics. NEW this year is a pre-K Spanish immersion class! Contact the JCC for more information or to schedule a tour: 914-472-3300, www.jccmw.org.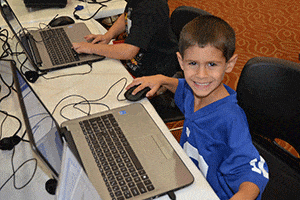 The JCC is expanding their STEAM offerings. The JCC STEAM program is filled with exciting new classes including LEGO Mathematics, which brings the joy of math to children in grades K-1 and TEKI Tynker, a coding and programming class for children in grades 2-3. Favorite classes from last year, including our very popular Robotics and Jr. Robotics teams where participants work together to design and build a number of increasingly complex robots, as well as Animation and Video Game Creation, will also be offered. Classes are limited to 10 students so register early at jccmw.org we are also adding STEAM birthday parties for your child at the JCC of Mid Westchester.
Shaarei Tikvah, the Scarsdale Conservative Synagogue,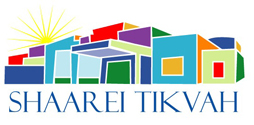 invites your children, from Kindergarten through b'nei mitzvah age and beyond, to join in our vibrant and fun Jewish learning. The Anna and Louis Sheriff Religious School seeks to inspire our children with an appreciation of Judaism's rich traditions and culture. Our Teen Engage program offers a unique, elective-based curriculum, that combines experiential learning with our Jewish Debate Club (taught by Rabbi Adam Baldachin). Our weekday-only program (Monday and Wednesday) provides a strong foundation in Hebrew language and prayer, incorporating music and the arts that make learning fun. At Shaarei Tikvah, children experience mitzvot, Torah, Shabbat, holidays, Israel and Jewish history. Please find us on the web here or contact us with questions at synagogue@shaareitikvah.org or 914-472-2013 ext. 300.
The Arts: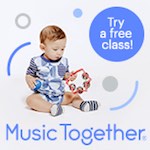 Right here in Scarsdale – Starlight Starbright Music offers Music Together®, the international early childhood music and movement program for children from birth through age 8—and the grownups who love them®. In addition to our Babies (0-6 months), Mixed-Age (0-5 years), and Guitar for Grownups classes, new this fall are Rhythm Kids—Music Together with drumming—for preschoolers (4-5 years) and grade schoolers (grades K-2), and Sing Shalom—Music Together with Jewish songs—for mixed ages (0-5 years). Non-Music Together offerings include Uke U., parent-child beginner ukulele for 3- to 6-year-olds; Ukulele Party, for adults and teens; and private guitar lessons for 6- to 10-year-olds. For information about classes and free demos, please visit www.slsbmusic.com or call (914) 924-0995. 78 Garth Road, Scarsdale, NY 10583.
Steffi Nossen School of Dance (White Plains) has a class for you! We offer classes for dancers of all abilities. Through the discipline and joy of dance in a nurturing environment, students develop grace and fitness, build confidence and poise, and experience the creative process. We offer classes for tots to teens;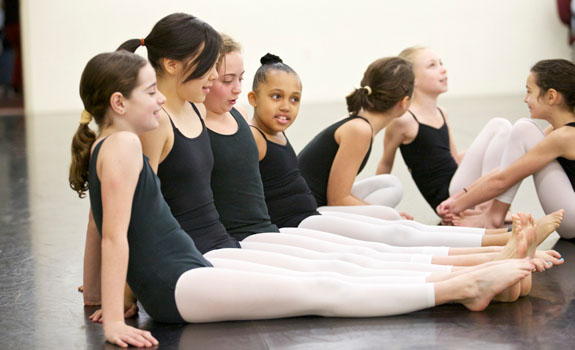 from Parent and Toddler to a Pre-Professional Program. Parent and Toddler for 1 – 3 year olds, is a fun-filled opportunity for youngest dancers to express themselves through movement while working on balance and coordination. Pre-schoolers chose from Creative Movement, Tap-Ballet Combo, and an energy filled Boy's Movement class. Core Programs in Modern, Ballet, Jazz, Tap and Hip-Hop and a Pre-professional Program and Moving Wheels and Heels – an adaptive class for dancers with special needs - something for everyone who wants to dance. White Plains and Chappaqua. Visit our website, www.steffinossen.org or contact us at info@steffinossen.org or (914) 328-1900.
Sports!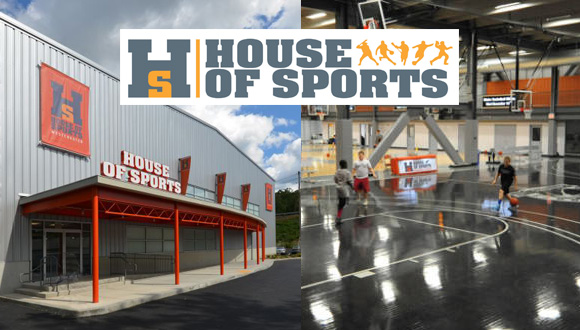 House of Sports is a 100,000 sq. ft. state-of-the-art sports and entertainment facility located in Ardsley. The facility offers a wide variety of sports programming options for athletes of all ages. House of Sports offerings include Learn to Play classes for children ages 2 to 7, sports training, leagues and teams for athletes 8 years old through High School and fitness classes and leagues for adults. We also offer a range of Open Play and rental options for basketball courts and turf fields. Visit us online for more information at www.houseofsportsny.com. Or contact us via email at: info@houseofsportsny.com, or (914) 479-5419 for more information.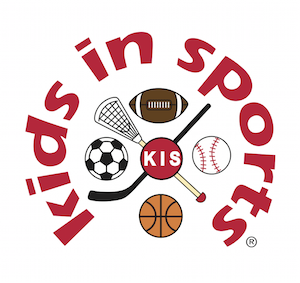 Kids In Sports is a dynamic specialized sports program for children 12 months through 12 years old. Founded in 1999, Kids In Sports instructs children in multi-sport classes including Basketball, Baseball, Football, Hockey, Lacrosse, Soccer and Volleyball. Headquartered on the Upper East Side of Manhattan, we recently opened our newest location in Scarsdale on Central Park Avenue.
Offering benefits that go beyond the game, Kids in Sports classes are designed to offer a combined learning experiencing energizing the mind and body of your children. With participation and separation options available, Kids In Sports has it all. With a 1:5 coach to child ratio, we focus on teaching the fundamentals of sports in an organized, safe, fun, and supportive environment with emphasis on sportsmanship, teamwork, respect, and communication. With a change in sports every 2-3 weeks, your child is sure to master the technique of each individual sport, while getting the experience and excitement of them all!
With bountiful options to choose from, Kids In Sports offers everything from multi and sport specific classes to summer and day camps, afterschool programs, pre-school alternatives, and birthday parties. We offer free trials for all new students so be sure to check us out at https://scarsdaleny.kidsinsports.com/ give us a call on 914-358-9732 or visit us at 365 Central Park Avenue in Scarsdale.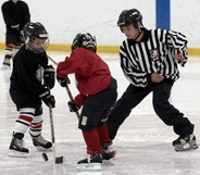 Westchester Skating Academy is a year-round, twin-rink ice skating Learn to Skate facility offering recreational, hockey, and figure skating for all ages and abilities. WSA programs include public skating, learn-to-skate classes, group events, birthday parties, summer/holiday camps and clinics, adult and youth hockey leagues and instruction, and much more. Visit us online for more information at www.skatewsa.com. Or contact us via email at: skateinfo@skatewsa.com, or (914) 347-8232 for more information.
Local Sports Organizations:
Scarsdale Sharks: Please go to Scarsdalesharks.com to read up about this great opportunity to play travel basketball, in house

leagues and clinics in Scarsdale. Train and play games locally with our exceptional coaches. Fall season starts in early September. For more info, email at Scarsdalesharks@yahoo.com, visit: www.scarsdalesharks.com or email: scarsdalesharks@yahoo.com.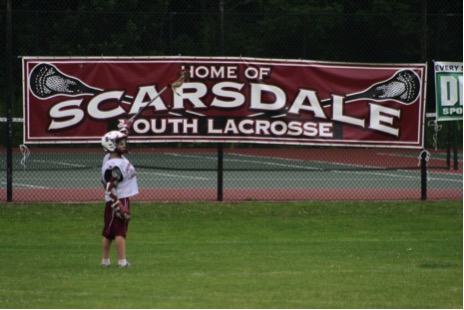 Scarsdale Youth Lacrosse Association is now accepting registrations for K-8 Boys and Girls in our Fall lacrosse programs. Fall lacrosse is about improving skills, game IQ development, playing games against other town teams, and having fun playing lax in the beautiful Fall season. The intent of the programs is to offer an alternative in the Fall for those who may not play traditional fall sports or who would like to continue to play lax during the off-season in a fun and competitive environment. SYLA programs are for all levels of players from beginner to advanced. We offer lacrosse programs in the Fall, Winter, and Spring. SYLA is dedicated to promoting lacrosse at the youth level for families residing in the Village of Scarsdale. We strive to develop strong fundamental skills and teamwork while adhering to the standards of sportsmanship and fair play. If you have any questions, please email us at scarsdalegirlslax@gmail.com. Visit our website to register today!
Maroon and White is the Scarsdale parent organization supporting interscholastic athletics, physical education, and health at the high school. All Scarsdale families are welcome as members and can join through our website, www.maroonandwhite.org.We regularly raise funds through membership, from the sale of Raider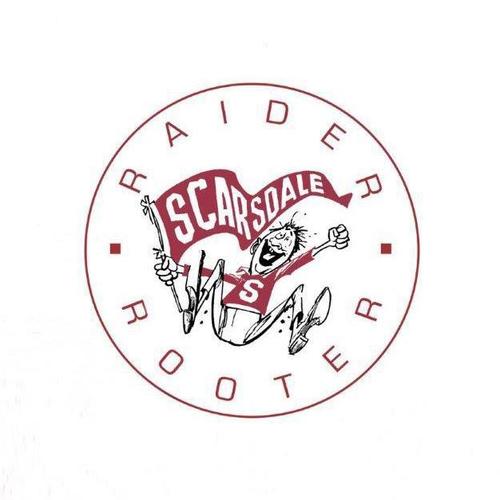 merchandise and spiritwear, and from family and business ads in the M&W SHS Sports Journal. We are presently accepting ads through our website or by emailing Kate Conlan at sportsjournal@maroonandwhite.org. Ads placed by October 30, 2017 will appear in all three printings of the Journal (i.e., Fall, Winter, and Spring). Please come out and support our fall athletes. The schedule of games and matches is available on our website.
Do you have a program you would like to add to the guide? Email us at scarsdalecomments@gmail.com.
Add a comment
Greenacres Residents Retain Lawyers to Monitor Environmental and Legal Requirements for Proposed School Renovation
Details

Written by

Joanne Wallenstein

Hits: 5815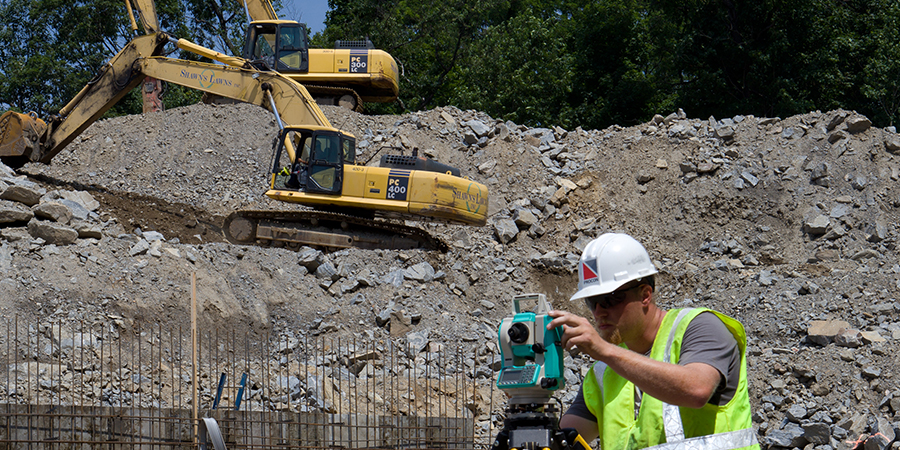 Below find a letter from the Greenacres Task Force to Scarsdale10583.com.
Independent Oversight Needed To Protect Children During Greenacres Renovation
Scarsdale residents must demand that construction projects addressing our schools' deteriorating infrastructure are accomplished in a safe, responsible and educationally appropriate manner.
Unfortunately, in the case of the proposed extensive renovation of Greenacres Elementary School, recent actions by the Board of Education have demonstrated a myopic focus on minimizing cost to the detriment of all other considerations, a willingness to make decisions based on incomplete or erroneous information, and refusal to seek guidance from or engage in a conversation with parents and community members.
Given the Board's questionable statements and actions, concerned residents have formed the Greenacres Elementary Task Force to help educate the community about the District's plans, confirm that proper process is followed to protect our children, and ensure that resources are deployed wisely and efficiently for the benefit of the entire community.
The District's current plan for Greenacres Elementary calls for the children to remain in the building during a 2-3 year renovation and expansion project that will subject the children to environmental risks such as asbestos, lead based paint, mold, dust, noise, and other construction hazards.
The Task Force has retained a law firm and environmental experts to monitor the District's compliance with environmental and legal requirements related to the proposed Greenacres renovation. On Monday, July 31, the lawyers for the Task Force sent the letter below to the School Board outlining the Task Force's initial steps.
To learn more, please visit www.greenacrestaskforce.org.
Here is the letter from attorneys Zarin and Steinmetz to the Scarsdale Board of Education:
Via E-Mail (boardofed@scarsdaleschools.org) and Overnight Mail
President William Natbony and Trustees of the Scarsdale Board of Education
2 Brewster Road
Scarsdale, New York 10583
Re: Greenacres Elementary School Facilities Planning
Dear President Natbony and Trustees of the Board:
This firm has been retained by the Greenacres Elementary Task Force made up of concerned residents of Scarsdale (the "Task Force") in connection with the above referenced matter. We, along with a team of various environmental and planning consultants, have been tasked with monitoring the School District's process as it prepares the "scope of work" to address the deteriorating conditions in the Greenacres Elementary School building (the "School"). This includes assisting the Task Force to ensure that the District recognizes and addresses parents' health, safety and many other concerns associated with the current concept to renovate and expand the old School while their young school children are present.
We are writing this letter to inform the District of our preliminary concerns about the lack of transparency in the review process to date, and various potential adverse environmental impacts that the District has apparently not considered. It is our understanding that the District is currently undertaking the mandatory evaluation of potential adverse environmental impacts, and alternative plans to avoid these impacts, as required under the New York State Environmental Quality Review Act ("SEQRA"). The District is apparently considering fast tracking its review so that a determination of significance can be adopted as early as August, but no later than October 2017, so as to allow a December referendum on bond financing for the renovation project and other District facilities projects. According to the Assistant Superintendent for Business at the Board's July 6, 2017 Business Meeting, the District has hired a consultant that will make sure "all the paperwork gets done" in the next few months, implying that "no further analysis" may be needed.
This is a serious concern for the Task Force. As your environmental consultant can attest to, the mandates of SEQRA cannot be satisfied by merely checking boxes or completing boilerplate "paperwork." It does not appear that any consideration of potential impacts upon the community, such as, inter alia, the surveying and disposal of hazardous materials, air quality and other health hazard controls, traffic and parking mitigation, and storm water management has occurred to date. See 6 N.Y.C.R.R. § 617.7(c). Moreover, it appears that the District has summarily dismissed without substantively evaluating whether constructing an entirely new building would (a) avoid or substantially mitigate these impacts, or (b) result in the most educationally appropriate and fiscally responsible project. Indeed, the District's list of consultants that was recently disclosed to the public does not include any planning or engineering professionals typically retained to evaluate the magnitude of these types of impacts.
To the extent that the District's consultant team has prepared any assessments of potential environmental impacts, it has not occurred in a manner that would permit the community (including the parents of children who will be forced to endure the construction on a daily basis) to understand what has been reviewed, and more importantly, provide their insight as to potential risks which must be avoided. Relying on "paperwork" compiled through a closed-door process to reach a determination of environmental significance would violate the very purpose of SEQRA. Moreover, excluding key stakeholders from the evaluation of potential environmental impacts would certainly not constitute the "hard look" required under SEQRA. Save the Pine Bush, Inc. v. Common Council of City of Albany, 13 N.Y.3d 297 (2009).
The Task Force has retained several experts to evaluate whether the District's current concept would adequately protect the students in the School, or would otherwise result in undesirable consequences upon the community. This team currently includes an indoor and outdoor environmental health and safety consulting firm to evaluate whether any renovations in the School will result in unsafe, and thus unacceptable, conditions for young school children due to the disturbance of asbestos, lead, mold and other hazards present in the School. It also includes a traffic consulting firm to evaluate whether the District's plans will intensify existing traffic congestion and parking deficiencies occurring during peak drop-off and pick-up times in the neighborhood. We also anticipate adding other professionals to the team as our review of the District's progress continues.
We will be submitting the reports of the Task Force's experts for your Record so the District may consider their findings during the SEQRA process. The Task Force will submit these reports well in advance of October, but will need time to undertake certain studies which must occur while school is in session in order to properly evaluate current operating conditions. This includes identifying current and anticipated future traffic and parking levels that can only be accurately measured while school is in session. While we assume that the District will also need to wait until School is back in session to complete its impact assessments, we respectfully request that the District inform the public if it intends to make a SEQRA determination in August or September so that the Task Force may act accordingly. Again, we would question the propriety of the District making any determination under SEQRA before permitting the public to review and comment on the District's impact assessments.
The District has also stated that it plans to convene a District-wide facilities committee and a Greenacres building committee during the summer. We hereby request that representatives from the Task Force be included on both of these committees.
Finally, it is our understanding that several parents and other stakeholders have sought information from the District pursuant to the Freedom of Information Law ("FOIL"). Specifically, there is an outstanding request to review all documents in the District's files relating to the environmental assessments it has undertaken as of July 2017. We are also submitting under separate cover a FOIL Request on behalf of the Task Force for similar materials to provide to their experts. We would hope that the District will expedite its responses to these requests, given the public interest in this matter.
We look forward to working with the District on this matter.
Very truly yours,
ZARIN & STEINMETZ
By: /s/_________________
David J. Cooper
Edward P. Teyber
cc:
Dr. Thomas Hagerman - Scarsdale Superintendent of Schools
Greenacres Elementary Task Force
Mary Beth Evans and Linda Doucette Ashman, League of Women Voters of Scarsdale
Andrew Sereysky, Greenacres Neighborhood Association
Add a comment
Starlight Starbright Music in Scarsdale Offering New Fall Programs and Lessons
Details

Written by

Joanne Wallenstein

Hits: 3057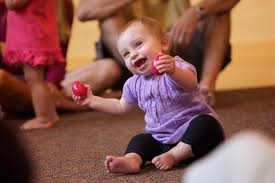 Starlight Starbright Music in Scarsdale now offers Music Together® Rhythm Kids, Music Together Sing Shalom, Ukulele Party for adults and teens, and private guitar lessons for children, it was announced today by director Jackie Freimor. Freimor has been offering Music Together classes for babies, toddlers, preschoolers, and their parents and caregivers since 2005 and a mommy-and-me beginner ukulele class since 2013.
Music Together Rhythm Kids is an exciting music, movement, and drumming class created by Tom Foote and developed with Kenneth K. Guilmartin, Founder/Director of Music Together. It follows through on Music Together's vision to help children complete the pathway of early childhood music development. The curriculum is segmented into two levels: Level 1 for 4- to 5-year-old preschoolers, and Level 2 for 5- through 8-year-olds in grades K-2. Both 10-week classes run once weekly for 45 minutes, and both are designed to help children integrate and assimilate rhythm by learning multicultural drumming patterns, developing new repertoire on various percussion instruments, exploring movement and dance while singing songs, and playing games based on music and drumming.
According to Guilmartin, "Enrolling your older child in Rhythm Kids is an important educational choice. The program is designed specifically to support your emerging young musician's progress toward basic music literacy, but it is also firmly embedded in the Music Together tradition of family music—supporting the fundamentally musical nature of all children by increasing the music awareness and active participation of the adults who love them."
The other new Music Together program, Music Together Sing Shalom, is a pilot program being developed in collaboration between The Jewish Education Project and local Music Together centers in New York City, Long Island, and Westchester County, with funding provided by UJA-Federation of New York. This program has been uniquely designed using the Music Together program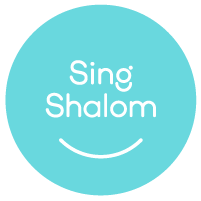 enriched with songs from throughout the Jewish world. Each week for 10 weeks, a community of families comes together to sing, dance, and play along in a 45-minute class led by a trained Music Together teacher.
Freimor says, "The beautiful thing about Music Together Sing Shalom is that like all Music Together programs, it helps families learn lots of ways to interact musically with their children, but it also helps them connect specifically with the Jewish music tradition. Best of all, it's fun!"
The new non-Music Together offerings at Starlight Starbright Music include Ukulele Party, a 45-minute weekly jam session for adults and teens that runs for 8 weeks. Ukulele Party was developed by Jill Geddes, who started the program to teach ukulele technique and develop a more extensive song repertoire. Says Geddes, "The ukulele is becoming more and more popular among adults and teens. I developed Ukulele Party to give them a chance to learn new techniques and songs in a relaxed, fun setting."
The final new offering this fall is private guitar lessons for 6- to 10-year-olds at the Starlight Starbright Music studio in Scarsdale. The 30-minute lessons are taught by Freimor, whose former Music Together students are now old enough to receive private instruction on an instrument. Says Freimor, "I thought it would be helpful for children to take lessons from a teacher they already know and trust."
Adds Freimor about the new class offerings this fall, "Our other classes at Starlight Starbright Music have been an enormous success, and we know that parents and caregivers will enjoy deepening their and their children's music-making experiences even further both in class and at home. And singing and moving with your kids is a wonderful way to bond and will make lifelong memories for your family!"
For more information, visit www.slsbmusic.com or contact Jackie Freimor at (914) 924-0995 or jackie@slsbmusic.com.
Add a comment
New SHS Schedule Could Be Harmful To Student Wellness: A Letter From the Compact Committee
Details

Written by

Jane Glaser

Hits: 3905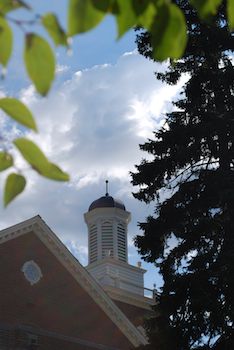 The Scarsdale High School Compact Committee, a well-respected group of administrators, teachers, and parents, wrote a letter on June 7th to the Board of Education regarding the 75 minutes added to the High School school week -- 2 minutes added to each period -- starting this September. The Committee fears that the additional time will cause more stress to students' already anxiety-filled lives and hurt student engagement, which in turn will stifle learning. They propose that the additional 75 minutes be used in way that focuses on the students and their collaborative work with teachers. The letter was discused at the July 6th Board meeting.

Dear Ms. Maude and Mr. Wixted:
The Scarsdale High School Compact Committee is concerned about the recent agreement that mandates an additional 75 minutes to our students' already busy week. We are also concerned that instructional time is being defined in a way that runs counter to our high school wellness initiative, which has been researching and presenting information about different uses of time to personalize instruction and increase engagement. We hereby request that the Board reconsider its stance and allow us the flexibility to address the unique and individual needs at our high school. We request this flexibility so that we can pursue a schedule that works along with our wellness initiative: A schedule that allows for a student-centered definition of instructional time, a schedule that addresses the health and safety of students at the high school, and a schedule that increases engagement in traditional and alternative learning environments.
First, it is important to state that our wellness initiative predates the recent agreement and that our school was already deeply invested in the research and trends of best practices centered on reducing stress and increasing engagement in high-achieving schools. In fact, we had already planned several pilots towards the end of the 2015-16 school year and we were looking forward to using the new Learning Commons for more individualized and interdisciplinary learning. Second, it is important to note that our direction and our goals are based on solid research, best practices, and the recommendations of distinguished professionals in the educational community who have advised us that our students are exhibiting stress-related problems, including anxiety and depression, at rates higher than the national average. Finally, the agreement severely hinders our ability to address these issues and may in fact exacerbate them by adding more time to our students' already busy work-week.
As stated in our Blueprint for Student Wellness: "According to the Challenge Success Survey, when compared to similar peer schools, our students were experiencing extremely high levels of stress and academic worry (higher than all peer schools), had a higher workload and much less sleep and free time than comparable schools, showed less engagement in school, and reported health related problems such as headaches, shortness of breath, exhaustion, etc." Our work with Challenge Success and Dr. Slavin convinced us that the most important solution to our situation is to give back time to students in the form of reduced workload and testing as well as in the form of a changed schedule. In other words, to reduce student stress we need to restructure time (in the form of homework, studying, extra-curriculars, and school time), not add time to the students' day. The current schedule runs counter to this idea and to these suggestions.
During our consultation about the survey results, Denise Pope, author of Doing School , and co-founder of Challenge Success, made us aware that our students show far less engagement than is exhibited by students at similar peer schools. She suggested that our priority should be to tackle this lack of engagement by addressing the issue of time in two ways: by opening up the schedule or changing the way we use time and by reducing homework and testing. (As noted above, based on the advice from the survey, we had already begun to rethink our homework and testing policies and strategies and were well underway to piloting schedule changes until the mandate occurred.) We fear that increasing the time in each class by 2 minutes will not increase engagement and may actually decrease engagement, and we fear that without increased engagement, learning will not occur; instead, we will have kids "doing school." Furthermore, when we spoke to Denise Pope again at the Challenge Success conference in the Fall, she offered to speak to the Board and/or superintendent about the negative effects the proposed schedule change would have on our students (based on the survey data), and she offered several alternative uses of time designed to reduce stress and increase engagement.
The consensus of educational research tells us that when we build time in our school day for students to meet with teachers and other students and for teachers to plan with other teachers, we increase the quality of instruction, learning, and engagement. We also decrease the amount of work and stress that is pushed to after-school work. As Vicki Abeles says, "The inefficient use of the school day is also part of what pushes school obligations, such as assignments and tutoring, past the last bell" (56). We ask, therefore, for the freedom to continue this good and important work without restriction, as we feel our ultimate goal of increasing learning and engagement is in line with the spirit of the recent Board decision that we are concerned about. We also believe that a more efficient and student-centered use of time will reduce the stress students experience both during the school day and after school.
As you know, the Compact Committee is representative of all constituent groups at the high school and those groups are deeply invested in our ongoing wellness initiative. According to the Compact for Learning: District Plan, approved 1/25/2016, individual schools can request that a Bargaining Unit and the Board of Education consider the needs of an individual school with regard to contracts. While we are not asking to modify the addition of 75 minutes, we are asking for consideration in how we structure and define those 75 minutes for our high school based on the needs of our students made evident to us through the Challenge Success survey and our wellness initiatives. We feel we have an obligation to remind you of these needs: increasing engagement, reducing stress, and creating opportunities for student agency and personalized learning.
We strongly believe that, given the flexibility we are asking for, we can create an innovative and forward thinking schedule that meets the needs of students and schools in the 21st century and that can increase engagement and reduce stress, two things that the mandated schedule does not address. We prefer to use the additional time in a way that is more student-centered, by offering students and teachers time in the day for collaborative work. We believe that a more flexible definition of instructional time will create better opportunities for our students than adding two minutes to each class. We have explored and will continue to investigate the benefits and possibilities of advisory periods, enrichment periods, flex-time, seminar time, and passion periods, but these things cannot flourish unless we are given the opportunity to restructure the way the additional time is being used.
Sincerely,
The Scarsdale High School Compact Committee
Lauren Barton - Teacher
Kenneth Bonamo - Principal
Amanda Filley - Teacher
Oren Iosepovici - Dean
Ottilie Jarmel - Parent
Caroline Kelson - Student
Jessica Levenberg - Teacher
Karen Lucente - Support Staff
Andrea O'Gorman - Assistant Principal
George Olivier - Teacher
Jeannine Palermo - Parent
Amy Song - PTA President
Carol Wolfe -Parent
Julie Zhu - Parent
Supporting Research
Abeles, Vicki. "Opinion | Is the Drive for Success Making Our Children Sick?" The New York Times , The New York Times, 2 Jan. 2016, www.nytimes.com/2016/01/03/opinion/sunday/is-the-drive-for-success-making-our-children-sick. html?_r=0 . Accessed 11 May 2017
Abeles, Vicki, et al. Beyond Measure: Rescuing an Overscheduled, Overtested, Underestimated Generation . New York, NY, Simon & Schuster Paperbacks, 2016.
Donatelle, Rebecca J. Health: the Basics. Boston, Pearson, 2015.
Hofferth, S.L,, & Sandberg, J.F. (2001). "Changes in American Children's Use of Time" in
Children at the Millennium. New York: Elsevier Science
Iosepovici, Oren, and George Olivier. "Student Wellness Overview and Recommendations."
Google Docs . Google, May-June 2016. Web. 22 May 2017.
National Education Commission on Time and Learning. (2005). Prisoners of Time. Washington, DC., Education Commission of the States. www.ecs.org/clearinghouse/64/52/6452.pdf
Pope, Denise Clark, et al. Overloaded and Underprepared: Strategies for Stronger Schools and Healthy, Successful Kids . San Francisco, CA, Jossey-Bass, 2015.
Pope, Denise Clark. Doing School: How We are Creating a Generation of Stressed-out, Materialistic, and Miseducated Students. New Haven, CT: Yale University Press. 2002
Sizer, Theodore R. Horace's Compromise: the Dilemma of the American High School: with a New Preface . Boston, Houghton Mifflin Co, 2004.
"Strategies for Healthy, Engaged Kids and Stronger Schools." Challenge Success , Stanford Graduate School of Education, www.challengesuccess.org/. Accessed 11 May 2017.
Add a comment