Bruce Beck to Address Young Writers' Workshop
Details

Written by

Joanne Wallenstein

Hits: 1825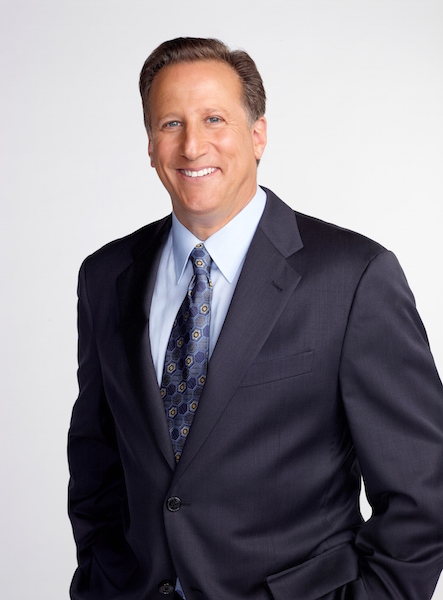 Scarsdale Young Writers' Workshop (YWW) will return for its 23rd year on Saturday, November 18, 2017, 9:00 am to 12:00 pm, at Scarsdale Middle School. All Scarsdale third, fourth, and fifth grade students and residents are invited for this exciting event to meet award-winning authors, sports writers, journalists, bloggers, illustrators and more. Students experience real-life writing activities in a small group setting, as well as gain a better understanding of a day in the life of a writer.

Registration for YWW will open Sunday, October 29, 2017, and run through Monday, November 6, 2017. Links to the catalog, additional information about workshop leaders, and the registration are available through the Scarsdale Parent Teacher (PT) Council website here.

The day begins with a keynote address, this year delivered by Bruce Beck, Lead Sports Anchor WNBC-TV. Beck is in his 20th year with NBC 4 New York. In addition to being the station's Lead Sports Anchor, he is also the host of NBC 4's popular Sunday night sports show "Sports Final." Beck is the host and sideline reporter for New York Giants pre-season football. The versatile sportscaster has covered a multitude of events for NBC 4 including five Super Bowls and seven Olympics. In March 2017, Beck was awarded the Jessica Savitch Award of Distinction for Excellence in Journalism by his alma mater, Ithaca College. Beck has won eight New York Sports Emmys and was named New York State Sportscaster of the Year eight times, including six in a row from 2007 through 2012. He also received the honor in 2014 and 2015.
Participants are encouraged to bring new or gently used children's books, in English or Spanish for ages 5-12, on the day of the event. Collections will be given to My Sisters' Place, a non-profit organization with a mission to end violence in intimate relationships and combat the effects of domestic violence and human trafficking on women, men, and children throughout Westchester County.
All questions about this event can be directed to the YWW Co-Chairs, Felicia Block and Leah Dembitzer at writers10583@gmail.com.
About the PT Council:
PT Council, the umbrella organization over all seven Scarsdale PTA units, informs and advises the Scarsdale PTAs as they fulfill their mission of promoting the welfare of Scarsdale students. It is a separate entity with its own elected officers and committees and/or committee chairs who coordinate and facilitate communication among the chairs of the respective committees within each PTA unit. PT Council sponsors a variety of enrichment programs, speaker panels, and activities for students and their families, in addition to several events that are open to the entire Scarsdale community including the Sports Swap (March 2018) and STEAM Day (April 2018). For more information, click here.
Painting the Town in Scarsdale Village
Details

Written by

Joanne Wallenstein

Hits: 2833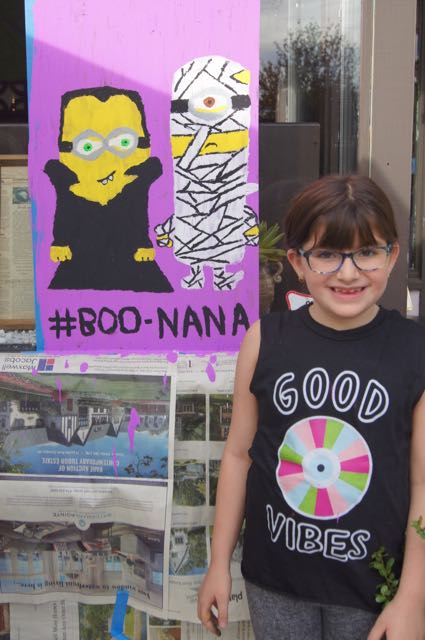 We strolled the Village on Sunday to watch the painting in progress. Kids looked like they were having fun and parents were enjoying sidewalk sunbathing. While the young artists were busy at work on their window paintings, several charities were out raising funds for good causes.
We chatted with these young men from the Lion's Heart Service Organization, a national teen service organization that provides a platform for kids to serve. There are currently eight groups in Scarsdale. On Sunday they were running a bake sale to raise funds for hurricane victims. The day yielded $500 for the American Red Cross.





The Scarsdale High School H.E.L.P. Animals Club, under the supervision of SHS French teacher Madame Bell, ran a big bake sale in front of DeCicco's as well. Madame Bell was reunited with some of her former students, some with children of their own. She remembers everyone!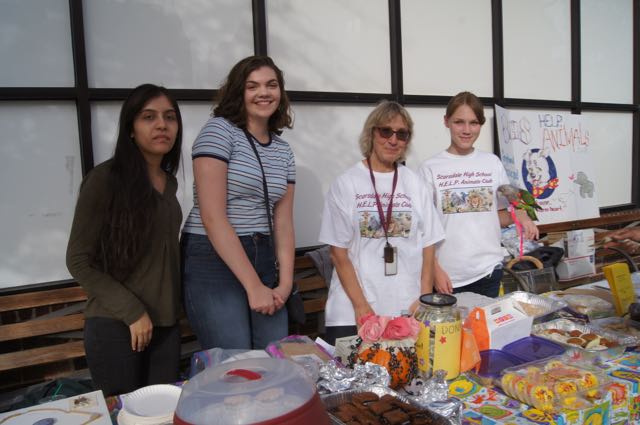 Supporting Your High School Senior through the College Application Season
Details

Written by

Julie Stonberg

Hits: 3945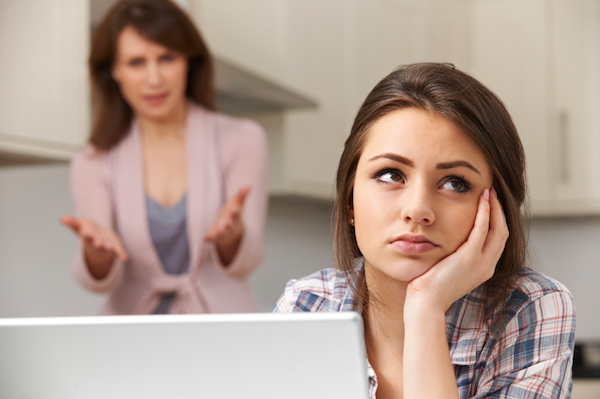 "This is SO much worse than Junior year," my daughter said the other morning as she stared blearily into her coffee. It probably didn't help that moments earlier I had asked if she wanted to put on a little makeup since she was meeting a college representative at school that morning. "I am wearing make-up" she yelled. "I just look like sh*t because I slept 4 hours last night." Ooops.
Senior year begins with excitement! Finally, the traditions kids have watched from a distance – from car painting to chalking to dressing up for Halloween and parking on campus – are theirs to enjoy. But reality sets in quickly, and the pressure is on. By this point in their high school career, many seniors have full loads of high level classes and leadership roles in extra-curriculars and sports, all of which leads to not enough hours in the day. Add college applications with endless essays and decisions and it's enough to make a normally together kid feel like they are coming apart at the seams.
So ... how can you best support your senior-year student during this difficult couple of months?
Start by reminding them (and yourself) that yes, these are big important decisions, but not nearly as important as they think they are. Where they end up going to college doesn't actually determine the complete course of the rest of their lives. Remind them that there are in fact, many good choices and places where they will be happy and thrive, and in the end, if they wind up somewhere that they don't necessarily want to spend four years, they can always decide to transfer.
Help out where you can, and where they will let you. Some kids will want you to read over every line of every essay and others will choose to keep it more to themselves. For those that don't want to share the actual application process, help them in other ways. Take some chores off their plate, cook a favorite meal, fill the car they drive with gas. These are all small gestures that say, "I get it – you are overloaded, and I'm here to help."
Remember that there were actually other things you used to talk about. Try to go a day, or even a meal without mentioning college. If you have other kids at home try to remember that they also exist. Take the focus off your senior and ask a younger child or your spouse about his or her day.
Take yourself out of the loop if you need to. While many people hire outside college consultants and find it totally worth it, there are ways to remove yourself from the day to day without spending lots of extra cash. Reach out to your child's guidance counselor and have them send your student a reminder about an upcoming deadline or a college meeting. Many English teachers are more than willing to read over college essays and there are other resources at the high school as well. Call the counseling department if you are unsure of what is available.
Connect with your senior in other ways. Go for a hike or a bike ride. Watch a favorite TV show together. Take her shopping or to a show or movie. When my son went through this two years ago, I remember feeling him shrink away from me every time I walked in his room, because our entire relationship had boiled down to THE COLLEGE PROCESS. This is not something you want to happen!
Give them space. Although he may not show it, you should know that your child is more stressed than you are, for starters because he is seventeen and lacks the perspective of years lived. It doesn't help, for example, to remind him that you had, in fact, suggested he start his applications over the summer! Your child will need to blow off steam and just spend a night with friends on occasion, or play video games. Let him! Chances are he will get done what he needs to do, even if it's not the way you might have done it.
Listen, really listen, to what your senior is thinking and saying. Ask if she wants your opinion before jumping in to give it. Help her navigate her decisions, but don't make decisions for her. While my daughter cared about my opinion regarding whether to apply to a school Early Decision, she needed to make the actual decision herself, and was palpably relieved when she did.
Take care of yourself. Your heightened anxiety will only exacerbate your child's. Focus on your own life - work, friends, and hobbies. Think of it as practice for your soon-to-be emptier nest. You need to be there for your senior as a measure of calm and comfort, and an example of a balanced happy adult, so they will actually want to grow up and do the things they need to do!
Finally, keep in mind that while junior year was more like a marathon, the fall of senior year is a sprint. In less than three months, it will be January 1 and the hardest part will be done. Applications will be out and the tension level will go down as the class begins to relax, bond, and enjoy the second semester of senior year. And in the blink of an eye you and your child will be walking the aisles of Bed Bath and Beyond with that dorm room checklist, as a new chapter begins.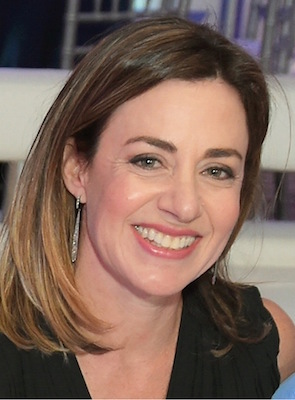 Julie Stonberg is a clinical social worker at Westchester Family Counseling in Hartsdale, www.westchesterfamilycounseling.com.
Debunking Myths about the HPV Vaccine
Details

Written by

Stacie M. Waldman

Hits: 8200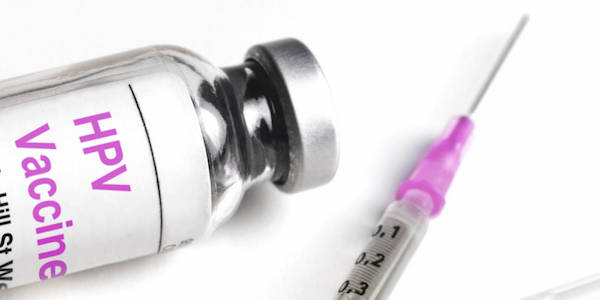 A special thank you to Dr. Sara Levine and Dr. Fred Bomback for contributing to the article.

Most of us have raised money or contributed to friends and family running, walking or biking for cancer research. It's hard to find someone who hasn't been affected by cancer, whether it's themself or a family member. Vaccines and cures are priorities for anyone who has been affected by cancer.
Human papillomavirus, or HPV, can cause cancers of the cervix, vagina and vulva in women, penile cancer in men, or cancers of the anus and oropharyngeal cancers in both women and men. Thanks to years of research and successful development and distribution, a vaccine is available to prevent a person from getting certain HPV-induced cancers rather than treat them once they manifest. Cancer treatments are often long, expensive and have significant side effects. Each year there are 17,500 women and 9,300 men affected by HPV-related cancers. So why isn't everyone getting vaccinated?
Why not? "The short answer is that people are misinformed or fear the purported side effects," said Sara Levine, a pediatrician who is fellowship-trained and board certified in adolescent medicine. "I highly recommend the HPV vaccine. My son received it. My daughter will start the series at her 12-year-old checkup."
Though I originally intended to provide data on both sides of the vaccine debate, I was unable to find ANY evidence (data driven) against he HPV vaccine. After doing my research I found that pyhsicians' guidelines and solid data all favor the administration of the vaccine.The argument that big pharma is making money off the vaccine isn't data driven since all cancer treatments (and treatments for every other disease) are brought to market by pharmaceutical companies. "For some reason, people use that argument for vaccines but they forget that argument when going for treatment after presenting with a disease or illness. Isn't prevention better and more cost effective?" said one local resident.
What is HPV?
HPV is a sexually transmitted virus that affects nearly 80 million people (or one in four) in the United States. Although many people will never have symptoms, the virus is easily transmitted and can manifest as genital warts or various cancers of the throat and tongue and urogenital tracts.
Who should get the vaccine?
According to Dr. Fred Bomback, a pediatrician affiliated with WestMed Medical Group, the vaccine is recommended for "...ALL boys and girls between 11 and 12 years of age. They can get it later but the advantage to getting it earlier is that the antibody levels are higher when you get it earlier." He adds that "...you want them to have antibodies before they're sexually active and exposed to HPV." Dr. Bomback follows the CDC (Centers for Disease Control) and AAP (American Academy of Pediatrics) guidelines. "It is critical for ALL boys and girls to be vaccinated," Dr. Bomback says. Furthermore, waiting may mean your child needs an extra dose of the vaccine (or three doses instead of two). Kids between the ages of 11 and 12 should get two shots 6-12 months apart. (A third dose is still recommended for some younger kids, particularly those with certain immune-compromising conditions including autoimmune disease.)The vaccine is approved for females and males, ages 9 to 26. Again, it is most effective when given well before sexual activity begins.
The only contraindication for this vaccine is for people who experienced an immediate allergic reaction to a previous dose of the vaccine, or have a severe allergy to any component of the vaccine or to yeast.
What are the side effects of the vaccine?
As with any vaccine, there may be side effects. Most are mild and resolve without treatment. Common side effects include local soreness, redness, mild swelling, or headache. There have been documented cases of patients fainting after receiving the HPV vaccine, so Dr. Bomback, for example, instructs his office staff to make sure patients sit for a few minutes after receiving the vaccine. According to the CDC and many peer-reviewed articles, the data supports a highly favorable safety profile for the vaccine. The CDC and the FDA continue to monitor the vaccine and fine it to be safe. When reading about the vaccine online, many physicians caution parents not to read "junk science" about the vaccine, or information dispersed online without real data to support it. Dr. Mercola, for example, is in favor of good hygiene, reducing sugar intake and vitamin D supplements in place of the HPV vaccine claiming that this will reduce the prevalence of HPV-related cancers as much as the vaccine. But keep in mind that Dr. Mercola is making a huge profit off of his naturopathic remedies (just as Merck is making money selling the HPV vaccine). In 2010, Mercola's website sales alone totaled $7MM.
My 11 year-old is not sexually active. Why should he (or she) get it?
As mentioned above, the vaccine creates antibodies that work to immunize a person against the HPV virus. Immune response is better in preteens so early vaccination can mean better protection for your child. Boys should get vaccinated as well as they are also at risk for HPV-related cancers and vaccinating boys helps reduce the spread and the overall incidence of HPV. The vaccine initially was thought to only prevent certain types of cervical cancer but now there is data to show it prevents many other types of head and neck and urogenital cancers. The vaccine also only helps prevent cancer if a person has not been exposed to HPV.
"I've had parents who say they've read that the vaccine can lead to promiscuity but I do not feel that this concern is justified," says Dr. Bomback. He disagrees with the socially conservative, right wing American College of Pediatricians who has a strong online presence and aims to convince parents that the vaccine will lead to promiscuity. This argument is easily debunked; the vaccine doesn't protect against other sexually transmitted infections, pregnancy or HIV/AIDS- all potential concerns for teens thinking of becoming sexually active.
What are people in Scarsdale saying about the vaccine?
Kathie Gorelick: I am someone who wishes the HPV vaccine was around when we were young. I had to receive a hysterectomy at the age of 30 over something that now can be prevented. For the health of your child PLEASE don't take a chance, get the vaccine.‬‬‬
Lori Weiser: Saves lives. It's a no brainer. Can't argue with science.
Alison Singer: The HPV vaccine prevents cancer. Think about that; it prevents cancer. Of course everyone should have it.‬‬‬
Kimberly Koch: I know a teen girl who got very sick from it. No way!
Eileen Theresa: My daughter's friend started getting seizures after hers and can't even drive.‬‬‬ It was reported - there's a group against Guardasil - it was related to vaccine.
Rena Schwartzbaum: One person's experience does not imply causality. I hate hearing that anyone has gotten ill after a vaccine, but statistically, what is the greater good? Complications are awful, but so are cervical and penile cancer.‬‬‬
Hilary Plattus: My teen daughter was vaccinated. If we have something that can prevent cancer, why not use it! I will also have my boys vaccinated when the time comes. Apparently the vaccine also is effective on males (I didn't know that before I recently saw ads on TV about it and asked my kids' pediatrician)‬‬‬.
Joanne Sciortino: My daughter just finished the third shot of the plan. Thankfully she had no ill effects at all. While she hates shots she completely understood, as do I, that if a vaccination can prevent a type of cancer, you go for it.
Timothy Foley: My children are not yet of the appropriate age, but fully planning to get my daughter and my son vaccinated when the time is right. Most folks who I've worked with in medicine and public health say it's a no-brainer. We're so rightly focused on a cure for cancer but an even better option is preventing a type of cancer in the first place.
Katherine Miao: Cervical and penile cancer are terrible diseases. An anti-cancer vaccine is a wonderful thing!
Isabel la Koko: I have feeling against but after years battling and researching the pros and cons, I did it against my will. The tipping point (for me) was that I was afraid of carrying the responsibility of the IF...question in the future...my husband was for the vaccine and I decided to let it go. But I was not proud that I gave in. My kids got it quite late, at 17 and 15, so there were years of debate at our house.
Jennifer Meyers: My son and two daughters were vaccinated years ago. I am a nurse and my husband a physician. 100% in favor.
Jennifer Gross: All three of my daughters have been vaccinated- they each got their first shot at age 11 because our pediatrician told us it is most effective when given at an early age. None of them had adverse reactions to the vaccine except for a sore arm.
Melissa Goldberg: Fact is, HPV is a sexually transmitted disease transmitted by vaginal, anal and oral sex. You can pass it on even with no signs or symptoms. It can go away on its own or it can cause genital warts and cancer. HPV is linked to cancers; not only cervical but penile, anal, and vulva cancer. It can also cause throat and tongue cancer (however vaccine not yet proven to protect against head and neck cancer but it may protect as well). It's been proven to work and protect. Trying to understand the cons?
Lisa Copeland: Opposition to the HPV vaccine feels like part of Americans' puritanical attitudes towards sexuality. How else to explain people hesitating to vaccinate children against cancer? If there were vaccines for breast cancer, colon cancer, pancreatic cancer or prostate cancer, wouldn't we all be lining up to get them?
Christina Masters: My son is 13 and had the series of vaccines 2 years ago. HPV is a common virus which CAUSES cervical cancer (and other cancers). By NOT vaccinating him, he would be at risk for contracting and spreading this virus. By vaccinating him, there are always risks associated (but for this one, we are willing to take), but the reward is great. I feel strongly about cancer prevention and public health.
Dr. Bomback always tells parents, "I've had my own grandchildren get the vaccine when they are old enough and I feel very strongly about its favorable risk-benefit profile. There is not one physician I know in infectious disease medicine or adolescent medicine that doesn't recommend the vaccine to all patients."
See these additional resources:

https://www.cdc.gov/vaccines/hcp/vis/vis-statements/hpv.html
https://www.acog.org/Resources-And-Publications/Committee-Opinions/Committee-on-Adolescent-Health-Care/Human-Papillomavirus-Vaccination
http://www.unity4teenvax.org/wp-content/uploads/2016/08/Unity-Fact-Sheet-Protect-Connect.pdf
https://www.aap.org/en-us/Documents/AAPFact%20Sheet_HPV%20vaccine.PDF
League Asks for More Democratic Bond Planning Process
Details

Written by

Joanne Wallenstein

Hits: 2601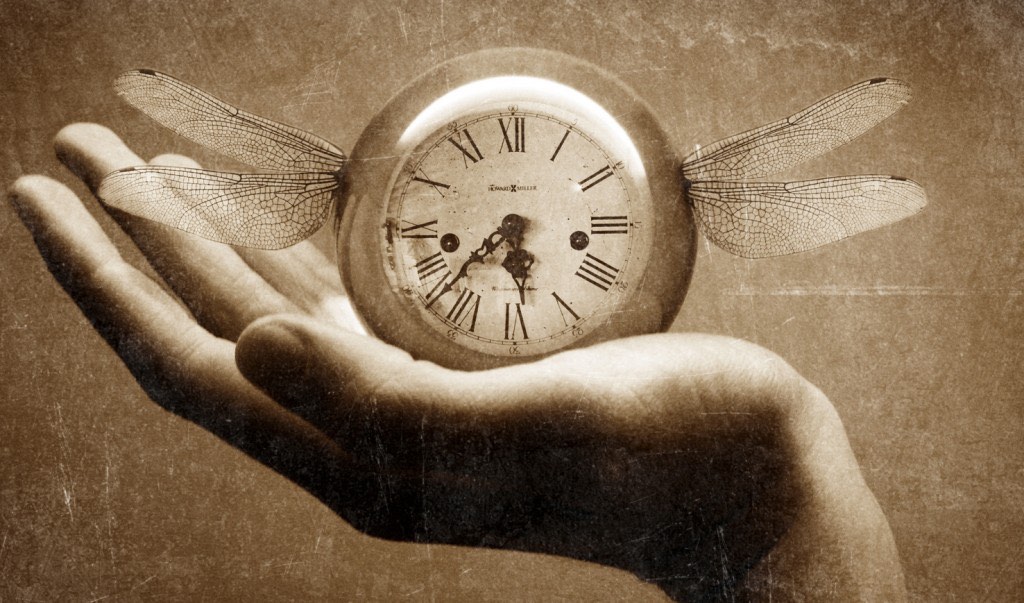 This statement was read to the Board of Education at their September 25, 2017 meeting by Mary Beth Evans, Chair, LWVS School Bond Study Committee, and Linda Doucette-Ashman, Co-President, LWVS and sent to Scarsdale10583 for publication:
To the Board of Education:
The League of Women Voters has been dedicated since its founding in 1921 to the ideals of the democratic process. As a nonpartisan political organization whose core mission is to promote the informed and active participation of citizens in government, the League of Women Voters of Scarsdale has a long history of studying and commenting on local government engagement of community input into the decision making process.
While not without precedent, it is unusual for the League of Women Voters of Scarsdale Board of Directors ("League Board") to issue statements in advance of a League member consensus meeting; however, after discussion, we determined that the following major concerns about the current School District facilities bond process do warrant a League Board statement at this time:
• The School District has made available to the public an extraordinarily large volume of data during six public meetings over the past four months; yet, this information has neither been presented in a digestible format, nor has it remained constant, with plans and priorities, and even the numerical ranking and definition of priority work items, subject to change from meeting to meeting.

• At the same time, the community has yet to be provided with a framework for understanding what our school buildings need in order to preserve and enhance a high quality Scarsdale education.

• The community also has not been provided a clear statement of the School Board's overall objective for this bond as it relates to the quality of our schools and Scarsdale educational values.

• Meanwhile, major bond related decisions have already been made over the summer with insufficient opportunity for public input and insufficient School Board deliberation to fully inform the public in a manner that allows the community to engage, question, challenge and/or support the School Board's educational rationale and fiscal assumptions.

• In addition, a compressed schedule of School Board-directed building and District-wide committee meetings, which did not begin until this month, does not allow sufficient time for the School Board to consider and respond to possible committee recommendations for substantive changes to either the proposed Greenacres School renovation and addition plan or the proposed uses for the remainder of the bond before the October 16 statutory deadline to issue a final bond resolution for a December 2017 bond vote.

• Moreover, given the short amount of time and the absence of School Board meetings between now and October 16, members of the community may reasonably assume that there is no opportunity to significantly modify either the Greenacres School proposal or the proposed uses for the remainder of the bond.

• Finally, although the public was told back in May that there would be a "full blown bond package" and public "forums" in September, a "December 2017 bond vote" timeline now appears to be driving a process that does not allow time for the community to weigh in on a complete bond package before the School Board would need to adopt a final bond resolution.
The League Board maintains that rather than allowing a goal of a particular bond vote date to determine the extent of community participation, a goal of maximum community engagement and input into the bond decision-making process should be a School Board priority in deciding the bond timeline.
In order to develop a school bond that is a product of a District-community partnership, the School Board should proactively encourage such partnership by ensuring the final bond proposal accurately reflects community values and priorities. We further maintain that regardless of the extent of community input since the start of the bond process in 2014, the community has not had sufficient opportunity to weigh in on whether the current iteration of the proposal released to the public September 11 accurately reflects community values.
We also note that as elected officials accountable to the public, members of the School Board should allow themselves time to deliberate fully and openly on all aspects of the bond proposal in order to give the public both insight into their decision-making process and opportunity to weigh in on their deliberations.
We therefore recommend that the School Board:
1) Set a bond vote date that prioritizes community participation, allows for a more deliberative School Board process, and involves the School Board's proactive engagement of the community's input; and
2) Immediately address issues of community engagement by adding multiple dedicated meetings for public presentations and community feedback to ensure the School Board's final decision is guided by community values and priorities.
Thank you for your consideration.
Sincerely,
Linda Doucette-Ashman and Janice Starr, Co-Presidents
Mary Beth Evans, Chair, School Bond Study Committee
League of Women Voters of Scarsdale
Click here to see additional questions from the LWVS raised at the 9-11-17 meeting of the Board of Education.