Game Inspires Heated Political Discussion
Details

Written by

Emma Townsend

Hits: 2572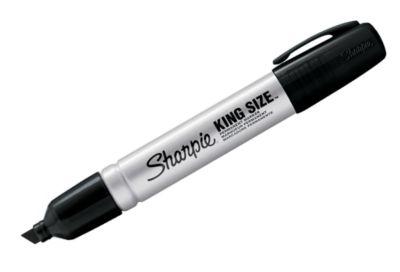 Although the shooting at Marjory Stoneman Douglas High School on February 14 occurred over 1,000 miles away, controversies about the subject of guns have come into play right here at Scarsdale High School. Should the game Assassin be allowed to continue as it has always been played? Should it be able to remain as a tradition, but only after improvements have been made? Or should it be banned completely?
Assassin is a game traditionally played by seniors in their second semester. Students each put a fixed amount of money into a pool, and each player is assigned a person to "kill," or eliminate by marking them with a marker. The goal is to be the last person standing and receive the most money, although additional challenges are involved as well. While the game is in progress, students walk around covered head-to-toe, often wearing multiple layers: ski jackets, gloves, socks over pants, and other clothes they would not normally wear to school, all to avoid showing bare skin where they could be marked and thus out of the game. The game often continues into the later months of the school year, but the stifling heat does not stop students from layering up.
Scarsdale High School's Principal Ken Bonamo called for seniors to join him in an assembly to discuss whether the game should continue this year for the class of 2018. He explained that seniors could choose whether or not to participate in the game, but that he believed they would choose to do the right thing, given what had happened in Parkland, Florida less than a month before. Students had mixed reactions, some saying Assassin should be cancelled completely, and others saying that they did not see how the tradition has anything to do with school shootings. Some, like eleventh grader Megumi Ohara, "... think it's not a bad tradition. There just need to be improvements," such as changing the game's name to "Marker Tag," so as not to use a name so closely associated with the horrific tragedies that have occurred at schools in the past years. Students such as one junior agree that "There are moments [they] feel unsafe in this school." The student also pointed out, "If we keep fueling the idea that nothing will happen in Scarsdale, something will happen." Parkland was similar to Scarsdale … safe with a good school system. No one thought a shooter would walk into the school and tear apart the lives of so many people.
Teachers are voicing their opinions, too; some have expressed their disapproval of the game by putting up signs saying, "Assassin not welcome here. Ask me why." Many teachers have led discussions about the game in their classes, such as my English teacher, Ms. McGreal, who pointed out that if someone comes into school completely covered, it is difficult to "... determine whether this is someone intending to do harm or just someone playing a game." Ms. McGreal noted that the notion of a game about "killing" is especially unsettling because it is being played so "close on the heels" of an incident that involved just that: killing.
For perhaps the first time, students are engaging in political discussions on their own, outside of classroom settings without prompts from teachers. Students are debating whether guns should be banned completely, or if they should be legal but require strict background checks. One particularly polarizing idea is that of teachers being armed with guns, an idea that many are skeptical about or completely opposed to. They as, would you be comfortable having your English teacher stand in front of the class, explaining The Scarlet Letter to you with a gun bulging out from their belt? Would you necessarily feel safer knowing that in school you are nearly always within fifty feet of someone carrying a lethal weapon? Or would the thought of constantly being surrounded by such deadly objects simply be a source of constant distress?
Some seniors have chosen not to participate in the game. One senior shared that she believes "... with everything going on, it is just wrong to play a game that promotes 'killing' people just because seniors think it is a 'right' and tradition." Assassin would undoubtedly be a tradition that would be dearly missed by seniors, who understandably want to make the most of their last months of high school. There are other events to look forward to, though: the Senior Class Play, prom and graduation. Plus, the cancellation of Assassin would not necessarily have to mean that seniors are being completely deprived of a fun game. They can find alternatives and vote on which one to play.
For the time being, because of the shootings in Parkland and Maryland, the game could be suspended, at least temporarily, out of respect for the victims of the shootings and others affected by the tragedy.
Emma Townsend is a junior at Scarsdale High School.
Generations Come Together for a Summer of Personal Growth and Service
Details

Written by

Joanne Wallenstein

Hits: 3548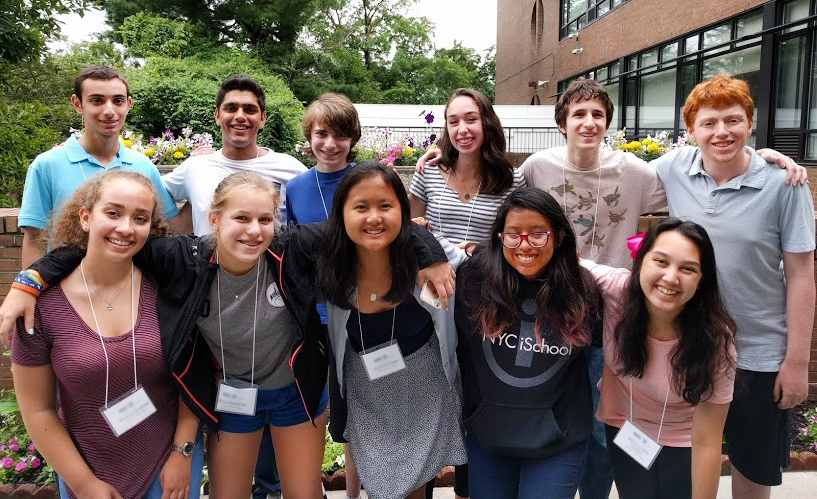 Each year, nearly 400 teens apply for an exclusive Summer Teen Internship Program offered by DOROT, a nonprofit that connects volunteers to services that help the elderly. DOROT's summer internships bring the generations together and expose students to the issues surrounding aging, as well as provide them with opportunities for leadership development. Interns gain valuable skills that they can use in the professional workforce while giving back to their community. After years of success in Manhattan and an amazing summer in 2017, the program is returning this year to The Riverdale Y.

"The internship exceeded every expectation I had," said Jessica, a 2017 summer teen intern. "The seniors were welcoming and taught us about things we never would have thought to care about. I made new friends and felt genuine joy throughout the summer."

DOROT's is not a typical internship. Interns get hands-on experience with designing, implementing, and running programs for seniors. Notably this year, DOROT is bringing its virtual reality program back to Riverdale. DOROT helped to create several virtual reality films designed to benefit seniors, and uses the films to bring older adults to places no longer accessible to them. Interns utilize this innovative technology to facilitate incredibly meaningful experiences for seniors, such as "taking them" to a violin concert or a Lower East Side museum.

Other internship activities include: facilitating classes on current events, leading interactive group games, honoring the stories and legacies of older adults, and providing technology tutoring.

Two of the three internships are held in Manhattan and a third is held in Riverdale. The first Manhattan session and the Riverdale session explore Jewish connections and examine service to seniors through a Jewish lens. The second Manhattan session is a more traditional internship program, open to teens of all faiths.

Applications are currently being accepted on a rolling basis until May 14, but interested students are encouraged to apply early. To apply, click here. For more information, email srosenfeld@dorotusa.org or call (917) 441-5051.
DOROT's Summer Teen Internship Program is a recipient of support from the New York Teen Initiative. The New York Teen Initiative is jointly funded by UJA-Federation of New York and the Jim Joseph Foundation. The Jewish Education Project serves as lead operator of the initiative.

This article is sponsored content from Dorot.

Abrupt Coach Departures Raise Concerns About Scarsdale Athletic Department
Details

Written by

Emmeline Berridge

Hits: 14201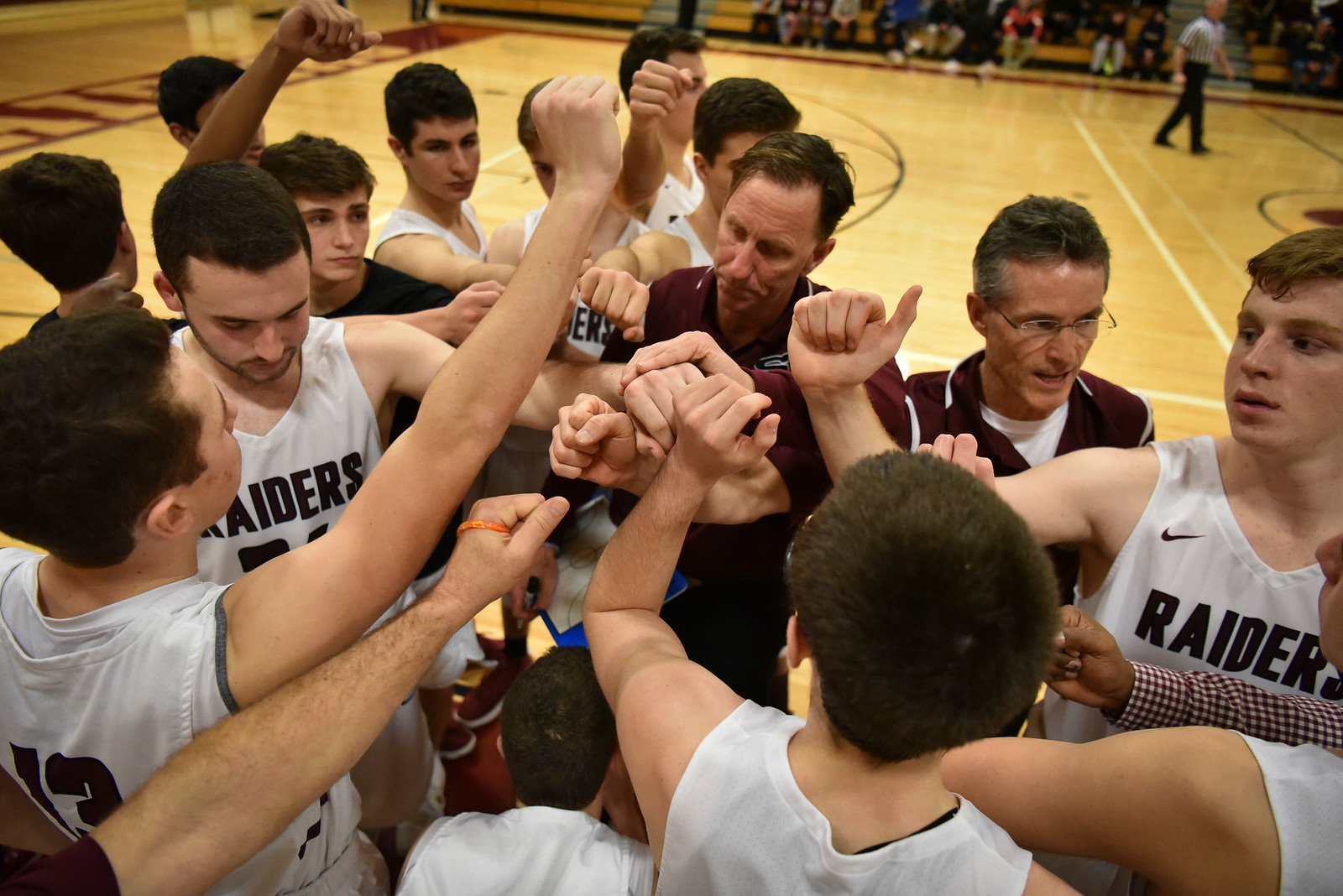 The departure of Scarsdale's Boys Varsity Basketball coach Bill Murphy has caused a ripple effect throughout the School community. In addition to Murphy, Head Lacrosse and Assistant Field Hockey Coach Genette Zhongetti has been let go from her position, just a month before preseason of Lacrosse, and head Field Hockey Coach Sharon Rosenthal just resigned as of today. The recent coaching turmoil leaves Scarsdale needing to fill 3 head coach positions, and begs the question: what's going on in the athletic department?
In an email sent to players and parents on Wednesday, January 31st before the basketball team's game at New Rochelle, Scarsdale Athletic Director Ray Pappalardi said that Murphy would not be attending the game. The Raiders lost 51-49, dropping to a record of 10-7 for the season. Following a meeting with Pappalardi on February 2nd, Coach Murphy, who was just four regular season games from the end of his third year with the program, was abruptly let go from his position. Last season, Coach Murphy was named Section 1 Coach of the Year, and led the team to a stunning overtime loss against Mount Vernon in the Section finals.
Pappalardi met with the team on Friday, unable to disclose most information. The following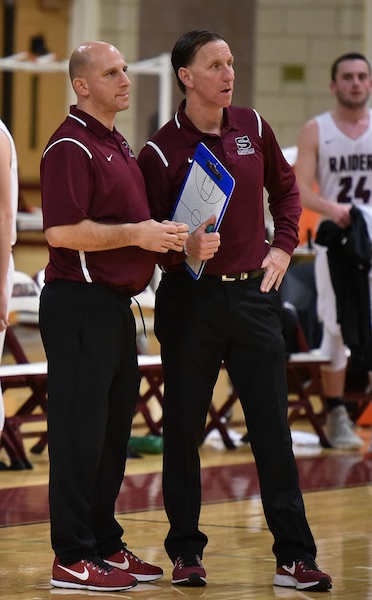 days gave way to a host of questions and overall confusion, even from within the team. Saturday practice was cancelled. The Athletic Department returned the next day with news that Assistant Coach Justin Washington would fill the position of interim head coach. There are conflicting reports on almost every detail of this story: Murphy was either fired or forced to resign, although it is unclear if he ever signed any formal paperwork. The incident allegedly began as a result of complaints from one or two parents about Murphy's conduct on the team's two annual trips to Miami. According to comments by Murphy, he is under the impression that a parent, whose senior child was suspended for inappropriate actions toward an assistant coach in a game earlier this season, wanted him out of the coaching position. The parent cited both trips, when Murphy had been drinking in front of the players and apparently drove them in a van (this information is unclear as well), as concerns about his professionalism and lack of regard for player safety.
On Saturday afternoon, Murphy reached out to the community via email. He emphasized the importance of transparency in the situation and arranged a forum at Willow Ridge Country Club on Monday, February 5th at 7:30 to bring closure and to clarify any unanswered questions. During the forum, the aforementioned parent arrived with a lawyer in order to prevent any defamation of character. Murphy was given the opportunity to tell his side of the story and address larger concerns he had about the nature of the conflict. He recognized parental power and influence over the administration as a central problem, admitted to drinking one social beer while on the trip, and emphasized that he was not drunk at any instance. According to a story in the Scarsdale Inquirer, Murphy said, "I had a beer on this trip, yeah ... It's what you do as a coach. Not everybody, but you're in Miami, you have a game, you play hard; yeah, you have a beer."
A number of players and parents spoke at the forum, expressing their support for Coach Murphy and their discontent with the manner in which the process was handled. A parent-organized committee has been formed to exonerate Murphy's name and address the growing issue of how the school handles parent involvement in athletics decisions.
The Scarsdale Board of Education also met on Monday night. Assistant Superintendent Andrew Patrick addressed the matter, saying, "We have a recommendation from the administration to terminate boys' varsity basketball coach Mr. Billy Murphy. The board met with the administration to discuss this matter. Clearly severing a coach-athlete relationship in the middle of a season is a very serious step to take. We do not make this recommendation lightly. We do not think this step should be used to draw any broader conclusions about our coaching staff or program as a whole. Rather this decision is about the conduct of one individual and the safety and well being of all of our student athletes."
Even without Murphy the team still had a game to play against White Plains on Tuesday night (2/6). Before the game, Athletic Director Ray Pappalardi and Principal Ken Bonamo met with players and parents, and "several concerns were raised," according to an email sent by Pappalardi to the parents of the JV and Freshman Boy's teams. The administration addressed a number of issues in the email, including the safety of student athletes on the court, the lack of communication from the district (which has allowed others to fill the void), the turnover of coaches creating an unattractive environment for good coaches and ineffective methods for communicating in emergency situations. The administration also consulted with the team whose members expressed the desire for a head coach who "knows them well and who would not deviate from the current system," as they are just a week away from playoffs. This is how the decision was made to choose assistant Coach Justin Washington as the head coach. Pappalardi ended the email by noting, "although I regret the disruption caused for our student athletes and their families, I know we have acted in the best interests of our students."
Tuesday's game against White Plains celebrated the seniors in their annual Senior Game,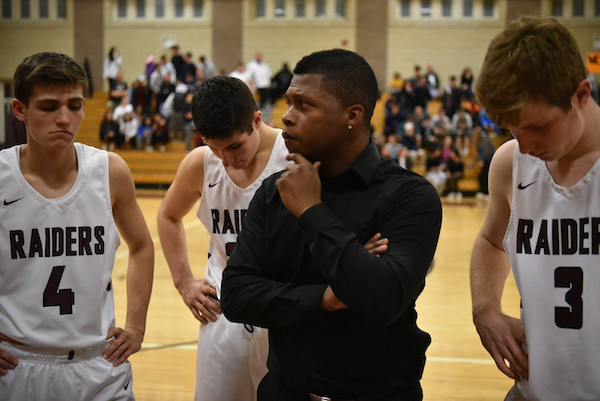 an interesting close to a dramatic weekend for the Boys Varsity team. The team started off slow, down 20-29 against a team that they had beaten earlier this season. However, they picked it up in the second half and ended up defeating White Plains 65-60, giving Washington his first win as head coach.
Hearing the roar of the packed student section midway through the second half, it would be difficult for an outsider to recognize that anything had gone wrong at all. Still, the unrest sparked by Murphy's removal is far from being quelled. This incident opened up a chasm of deeper issues within the athletic department, including the role of parents in the decision making process for Varsity teams. The Boys team continues its season Thursday February 8 at Mount Vernon and Saturday February 10 at home for the Maroon and White tournament.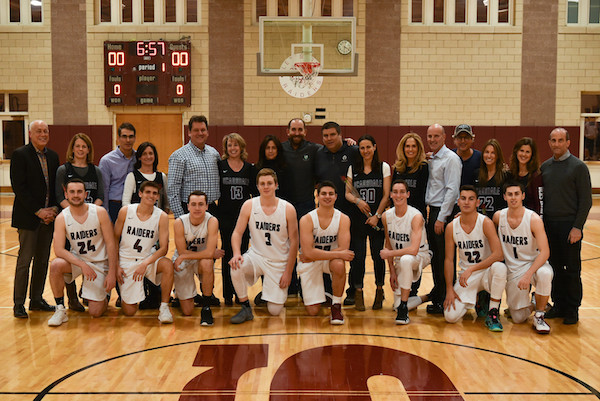 Police Investigate Online Threat Posted by Former SHS Student
Details

Written by

Joanne Wallenstein

Hits: 7379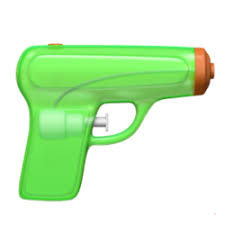 This information was received from the Scarsdale Police at 6:10 on Monday evening:
The Scarsdale Police Department has been notified by the administration of the Scarsdale High School of a disturbing online posting to a "GroupMe" group chat of several former Scarsdale High School students. One of the members of this "GroupMe" chat posted a message stating "don't go to school today boys" with an imoji of a handgun. The former student who posted this GroupMe message was concerned about an earlier Instagram post by another former Scarsdale High School student, and included a screenshot of the previous Instagram message in his chat posting.
The Scarsdale Police Department has located the former student who posted the original Instagram message, and interviewed him and his family. It was determined that this former Scarsdale High School student, who is developmentally challenged, had posted on Instagram that he was not happy at his current school in Rockland County. This individual does not own or have access to firearms, and it was not his intent to threaten or alarm anyone in the Scarsdale High School community.
Members of the "GroupMe" chat group, where the "don't go to school today boys" message was posted, stated that the message was posted out of concern over the prior student's Instagram posting. The Scarsdale Police have also notified the school in Rockland County that the former student who posted the Instagram message attends. The Scarsdale Police Department will continue to investigate both the Instagram poster and GroupMe poster for any additional follow-up or referrals.
Out of an abundance of caution, the Scarsdale Police Department has coordinated with the administration of the Scarsdale High School, and will be maintaining an increased presence at the High School, and the school will be implementing increased security measures and limiting access to the facility.

In an email to high school parents on Monday February 26, SHS Principal Kenneth Bonamo reassured parents and asked them to communicate with the school. He said: " .... At this point, it does not seem likely that there is an imminent threat to student safety or school security. However, out of an abundance of caution, there will be an increased police presence during student drop-off tomorrow morning."
..."Understandably, recent events have many of us on edge about school safety and security. We are working diligently to investigate anything untoward, to remain clearheaded about perceived threats, and to keep everyone informed. We appreciate your partnership in maintaining our collective safety by sharing any concerns you may have. Our safety is enhanced by good communication and a strong sense of shared responsibility in this work, and we received many reports about this post today."
Should Your Teen Have Their Wisdom Teeth Removed Before College?
Details

Written by

Stacie M. Waldman

Hits: 8091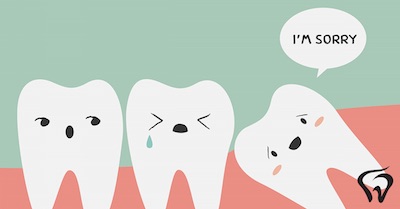 Why are the third or final set of molars called wisdom teeth? Because they usually grow when people are in their late teens or early twenties. In and of themselves, wisdom teeth are not a problem, but more often than not they are misaligned or cause other issues in the mouth.
Wisdom tooth removal has become a popular rite of passage for graduating high school students because many dentists and surgeons recommend removal of these teeth prior to, during, or just after college. There seems to be a lot of confusion and concern about why one would choose to remove these teeth if they're not causing acute pain or other issues. We contacted Dr. Benjamin Kur of Westchester Oral & Maxillofacial Associates to learn more.
Dr. Kur is in his tenth year of practice as a board-certified Oral and Maxillofacial Surgeon. I had a chance to chat with him to find out about the risks and benefits of the procedure and who should consider it.
What are the indications for wisdom tooth removal?
Indications for wisdom tooth removal include:
• Pain
• Crowding in the mouth (not allowing second molars to erupt properly)
• Wisdom teeth growing in at an angle (or incorrectly positioned making second molars susceptible to bone loss because it's hard to clean between the second and third molars)
• Cysts (these are benign but also contribute to bone loss in the second molars)
Why is potential bone loss an issue and therefore an indication to remove wisdom teeth?
Dr Kur said, "According to the literature and the American Association of Maxillofacial Surgery, if a person 26 or younger has their wisdom teeth removed, the body will regenerate bone and it is much more likely that there will not be severe issues related to bone loss like a periodontal pocket, for example. Bone will actually regrow on the back of the second molars through age 26. A lot of times we see patients in their 30,'s, 40's and 50's who still have their wisdom teeth with irreversible damage. The second molar becomes susceptible to loss, a much more serious problem," Dr. Kur explained.
Is the preventative removal of wisdom teeth elective surgery?
Dr. Kur reiterated that there are specific indications for wisdom tooth removal. Even if a patient is not currently in pain, it does not mean the surgery is elective. "It's a necessary surgery for many people," he said. "The whole reason we encourage parents to have their kids' wisdom teeth removed before age 26 is not just prophylactic. The evidence suggests that after the age of 26 the body's ability to regenerate bone is diminished. Preventative is not the same as elective. In my professional opinion impacted wisdom teeth should be removed if indicated in 14 to 26-year-olds." Surgery is only indicated for specific situations, according to Dr. Kur. "For example, if a 43-year-old came into my office with impacted molars and they weren't bothering him, we wouldn't recommend removal; his body's ability to regenerate bone if there was bone loss in his second molars would be minimal and the benefit of the procedure would not outweigh the risks. However," he added, "this would not be the same recommendation we would make for a healthy 15 or 24-year-old because the benefits of removing the wisdom teeth would exceed the risks based on bone regeneration potential, among other things."
What are the risks associated with wisdom tooth removal surgery?
Dr. Kur explained that there is a common misconception about the procedure. "There's a nerve that is housed in the mandible, or lower jaw. That nerve provides sensation but no movement. So, one common misconception is that a person will have a droopy lip or a part of their face won't be able to move. Numbness that persists for a short period of time can be an issue in a small number of people who are predisposed to this," Dr. Kur said. "Sometimes we take a Cone Beam CT Scan to see where the nerve is in relation to the roots and therefore the nerve. We may also do a partial tooth removal so as not to potentially disturb the nerve. We always remind patients that this nerve does not supply motor function, just sensation, so the only nerve-related risk is related to sensation and not movement." Whereas there are risks to this and any surgical procedure, Dr. Kur also emphasized the risks of not removing wisdom teeth can be substantial and should be understood by the patient and his/her parent or guardian.
Can a patient have their wisdom teeth removed by a dentist? How may this procedure differ from having it done by an oral maxillofacial surgeon?
According to Dr. Kur, a patient can have their wisdom teeth removed by a general dentist. However, Oral and Maxillofacial Surgeons are highly trained in anesthesiology. "We recommend that patients are IV-sedated for this procedure. It relieves patient anxiety and fear and makes the experience much more pleasurable for the patient. Although the patient is sedated, they are conscious and breathing on their own. Being sedated is also related to patients using less pain medication post-operatively. The majority of patients do choose IV sedation/anesthesia and are glad they did for both their comfort and safety, both of which are our priorities."
What is done to make patients comfortable post-operatively and what is the recovery like after wisdom tooth removal?
In most cases Dr. Kur uses dissolvable stitches and the recovery period is usually 3-5 days o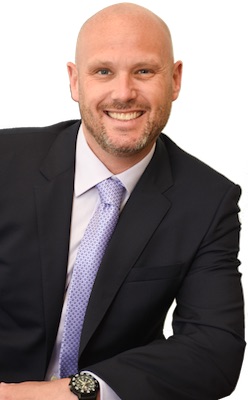 f post-operative swelling and soreness. "We are very cautious with pain medication these days and we usually recommend prescription-strength ibuprofen." He added that most people return to work or school within two to three days.
This post is sponsored content from Dr. Benjamin Kur who lives in Scarsdale. Find him at work in Hawthorne/Valhalla directly across the street from Westchester Medical Center. Valet parking available (no tips accepted). He is currently welcoming new patients.

Dr. Benjamin Kur
Westchester Oral & Maxillofacial Associates, PLLC
www.westchesteroralsurgery.com
914-592-0440