Greenacres Resident Killed in Tragic Accident
Friday, 11 December 2009 18:52
Last Updated: Friday, 11 December 2009 18:54
Published: Friday, 11 December 2009 18:52
Hits: 4413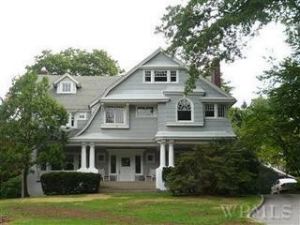 Dr. Sheila Davis, a radiologist and mother of three, was killed in a freak accident Monday morning in the driveway of her home.  Police received a call at 1:26 on Monday afternoon from a passerby who reported that something looked amiss in the
driveway of 25 Greenacres Avenue. When they arrived to investigate they found a startling and disturbing scene. The victim was wedged between the open door of the Volvo and the frame of the car itself, apparently crushed.  Police think that Dr. Davis may have driven the car up the driveway to her own home, and inadvertently left it in "Drive" when she left the car.  They believe she may have tried to jump back into the car to put it into "Park" when the open door hit a tree. The pressure of the tree caused the door to shut, crushing Dr. Davis.

Police are uncertain of the actual time of the accident though it appeared to have occurred earlier that day. The accident is being investigated by the Westchester County Medical Examiner.
Dr. Davis worked as  a Diagnostic Staff Radiologist at  Westchester  Medical Center where a service will be held on Wednesday May 13th.  A community memorial service will be held for Sheila Davis at Hitchcock Presbyterian Church at 6 Greenacres Avenue on Thursday morning, May 14th at 10 am.  We send our condolences to her three sons, Andrew, Gordon, and Evan.