UJA Federation Honors Scarsdale Women
Thursday, 01 November 2018 07:35
Last Updated: Thursday, 01 November 2018 14:04
Published: Thursday, 01 November 2018 07:35
Joanne Wallenstein
Hits: 2188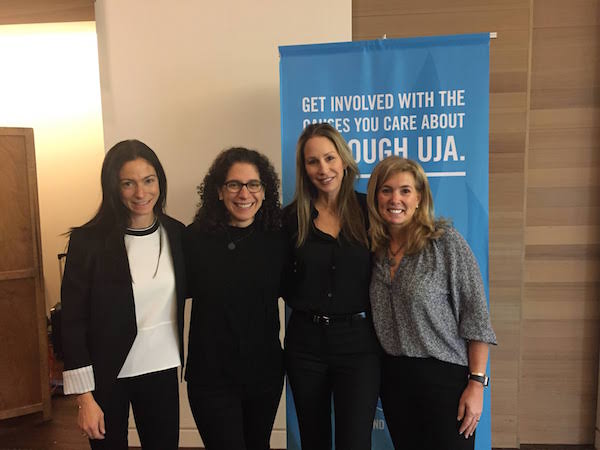 Jennifer Galeon, Amy Feilbogen, Liz Rome and Rochelle Waldman, all of Scarsdale, chaired the UJA-Federation Scarsdale Women opening event at Westchester Reform Temple.UJA-Federation of New York's Scarsdale Women kicked off the new year by honoring Karen Estrin, Meg Lazarus, Leslie Perelman, and Vivian Sklar, all of Scarsdale, for their years of leadership, dedication and service. In tribute to the honorees, over 100 women came out for a morning of mitzvahs (good deeds) to benefit two initiatives of Westchester Jewish Community Services (WJCS), a core partner of UJA-Federation. The event took place on Tuesday, October 23, 2018 at Westchester Reform Temple in Scarsdale.

The morning began with attendees assembling bags of supplies to be donated to participants in two WJCS programs chosen by the honorees - The Mary J. Blige Center for Women and Girls, and the Nurturing Parents Program. All the items for the bags were purchased and donated by the community. Following the hands-on program, attendees heard from Myriam Baranbaum, coordinator of the Nurturing Parents Program, and Nnenna Akona-Ononaji, a participant in the program.
"UJA's mission is to care for people in need, inspire passion for Jewish life and learning and strengthen communities in New York, Israel and around the world. Today's honorees truly walk the walk regarding fulfilling UJA's mission," said Amy Feilbogen, who chaired the event with Jennifer Galeon, Liz Rome and Rochelle Waldman, all of

Scarsdale. "The activities we participated in today, similar to projects we involve ourselves in throughout the year, once again demonstrate how the women in this community are willing to roll up their sleeves, get a little dirty, and make things happen," Feilbogen continued.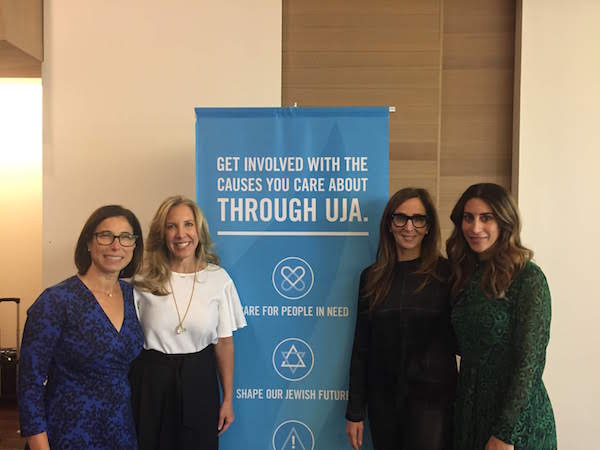 Karen Estrin, Vivian Sklar, Meg Lazarus and Leslie Perelman, all of Scarsdale, were honored at the UJA-Federation Scarsdale Women opening event at Westchester Reform Temple.

Funds raised at the event will go directly to support the two programs highlighted at the program. In addition to WJCS, UJA-Federation, supports a network of more than 80 core partners and hundreds of other nonprofit organizations, large and small. These nonprofits provide food for the hungry, shelter for the homeless, independence for the elderly, jobs for the unemployed, as well as stimulating education programs for people in New York, in Israel, and in nearly 70 countries.