SFCS's Hoarding Workshop and Vital Aging Fair Draw Scarsdale Seniors
Wednesday, 07 November 2018 07:07
Last Updated: Wednesday, 07 November 2018 07:41
Published: Wednesday, 07 November 2018 07:07
Maryellen Saenger
Hits: 1508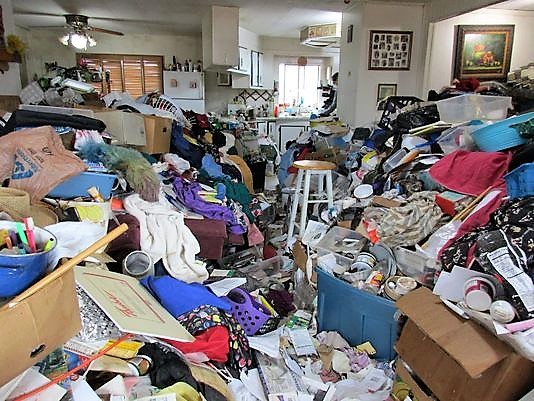 SFCS's Aging in Place hosted an informative workshop entitled "Buried in Treasure: From Clutter to Chaos" at the Girl Scout House on Wednesday, October 24th. Presenter Anne B. Pagano of the Hoarding Disorder Resource and Training Group held a captive audience as she described the psychological aspects of hoarding, along with harm reduction measures.
"Experts feel in any given environment, an estimated 3-6% of the population is considered to have the disorder", she explained, "although I believe that number is much higher". That means that in any college dorm, apartment building or office, at least 3-6% are considered to have hoarding disorder. "It's important to educate people because 'high content' homes pose severe safety risks", she added.
Pagano differentiated between chronic disorganization, and hoarding disorder; "with hoarding disorder, there is no perceived sense of organization and all horizontal surfaces are covered, so living spaces become dysfunctional." This poses an increased risk of severe injury related to a fall or topple, along with risks associated with a fire. Harm reduction measures would include moving flammable materials away from heat sources, and clearing three-foot walkways for egress.
Hoarding symptoms begin to appear early in life, between ages 11-15, and continue through the entire lifespan. Hoarding behavior can be triggered by trauma—living through the depression, loss of loved one, divorce/attachment issues, PTSD, or even a change of residence. Hoarding Disorder (HD) appears to affect men and women at similar rates and appear to be almost three times more common in older adults (55-94).
If you missed Wednesday's workshop, you can find out more about Hoarding Disorder and harm reduction measures on Anne's website: www.HoardingDisorderGroup.education.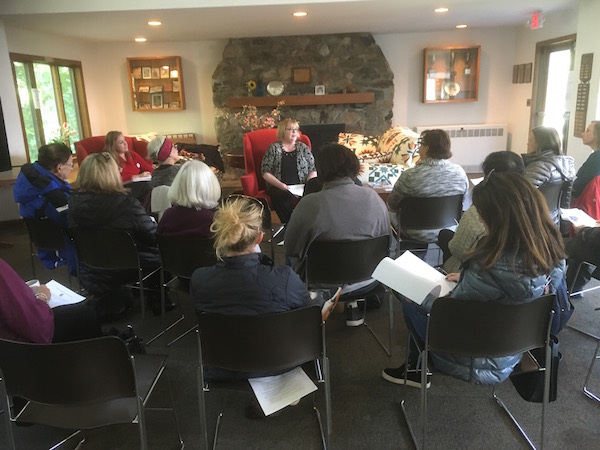 Anne Pagano Leads a Workshop on Hoarding at the Girl Scout House

Vital Aging Fair at Scarsdale Woman's Club
SFCS's Third Annual Vital Aging Fair took place on Monday November 5th at the Scarsdale Woman's Club. Approximately 25 vendors manned decorative tables displaying their wares, which ranged from chef-prepared meals to Eldercare legal and financial advice. Mayor Dan Hochvert and Trustees Lena Crandall and Matt Callahan were on hand showing their support. The event is organized by SFCS's Aging in Place, in collaboration with the Scarsdale Library and Scarsdale Recreation's Senior Citizen Program.
Submitted by Maryellen Saenger, Aging in Place Coordinator at SFCS