Scarsdale Mourns Sue Neale
Friday, 22 February 2019 08:32
Last Updated: Friday, 22 February 2019 16:51
Published: Friday, 22 February 2019 08:32
Joanne Wallenstein
Hits: 2504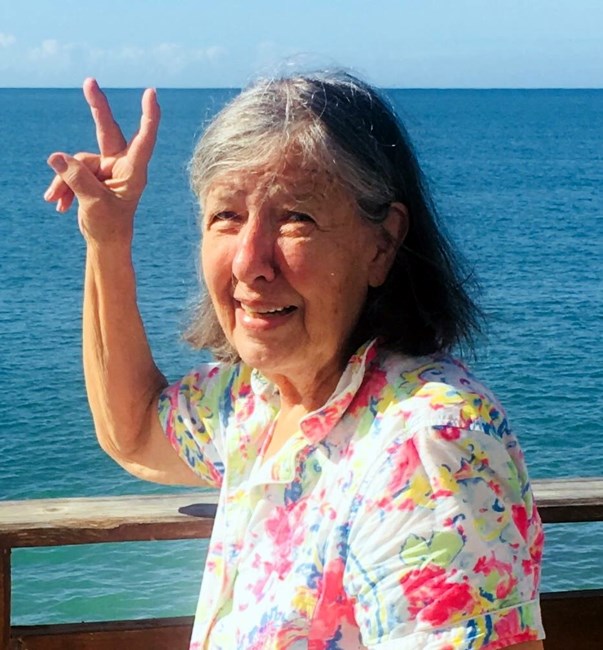 Carol Sue Higgins Neale, born December 21, 1938 in Orange, Virginia and died February 19, 2019 at Columbia Presbyterian Hospital in New York City, after battling pneumonia complicated by a blood disorder. Sue was a devoted and loving wife, mother, and soon-to-be grandmother, and had a broad network of friends from her many years of community involvement and public service in Westchester County.
Sue lived in Scarsdale, around the corner from Edgewood School, for over 40 years. She attended Radford College in Radford, Virginia and finished her degree at Sarah Lawrence College in Bronxville, NY. Sue began her career in Washington DC working in the Justice Department from 1961 - 1965, and the West Wing of the White House in the final years of the Lyndon Johnson administration. In 1969 she moved to New York City to work for the Wagner Commission on local government, and soon after met her husband Henry to whom she was married for 47 years.
After leaving the workforce to raise her children, she returned to public service and spent the final decade of her career managing the office of New York State Assemblywoman Audrey Hochberg. She was forever giving back to her community and was involved in many volunteer organizations and local political groups, including 25 years of service for the Scarsdale and Westchester public libraries.
Although Sue grew up in the country and always had an affinity for rural life, New York was her adopted city, and she was constantly drawn to its arts and culture. Sue loved playing mah jongg, spending time at her country home in the Hudson Valley, the NY Times crossword puzzle, and participation in her book club for over 30 years. Sue was smart, funny, and always had an opinion to share.
She is survived by her husband Henry, her son David, her daughter Laura, and five brothers and sisters. Friends will be received at Bennett Funeral in Scarsdale on Friday the 22nd from 4:00 PM – 8:00PM, and a service will be held at Immaculate Heart of Mary Church in Scarsdale at 11:00AM Saturday the 23rd.
Here are tributes to Sue from local friends and leaders:
Assemblywoman Amy Paulin
"You couldn't be around Sue Neale and not smile. The two things that always stood out to me about her were her dry sense of humor, and her passionate and generous spirit. May her memory be a blessing to Henry, her children, and all those in Scarsdale and Westchester County who benefited from her many years of dedicated volunteerism."
Neighbor Tim Foley
Sue and Henry were among the first people I met when my family and I moved to Scarsdale years ago. What a great introduction to Scarsdale Sue proved to be! She was unfailing kind, always asking after my children, and always prepared to tell it like it is with a wink and a smile. With her years of service, particularly with the Scarsdale Democrats and with the Westchester Library Board, our community was unquestionably made better by her efforts.
Mark Lewis Chair, Scarsdale Democratic Town Committee
Sue Neale served for many years as a district leader for the Scarsdale Democratic Town Committee. She devoted herself to helping the community and county in which she lived and fought to have the best candidates the Democratic Party could put up both on the local, state and national level. Whenever the Committee needed help, Sue was there volunteering her time and effort. When I would ask for guidance, Sue always took the time to talk and advise me. She will be missed as a district leader and a friend.
Ben Boykin, Chairman of the Westchester County Board of Legislators and 5th District Legislator
"Sue was a wonderful individual who will be missed by all of us. I enjoyed the time that I spent talking with her on various issues. She loved the rural life but was very comfortable with the city and suburbs and the cultural and arts offerings. Sue dedicated her life to public service helping others. This is a great loss for her family and friends and for the people of Westchester County."
Congressman Eliot Engel
"Our progressive light shines less brightly today with the loss of Sue Neale. Sue's contributions over her more than half-century of work with Democratic candidates and elected officials is immeasurable. There is not a Democratic candidate serving the Scarsdale area whose campaign was not enhanced by Sue's efforts and tireless support. We could always count on Sue to tell it to us straight; she was never afraid to tell us exactly what she thought and how we could be better. I send my deepest condolences to her husband, Henry, and their children. May her memory and the good work she has done be a blessing."
Friend Terry Singer
Sue and I connected through a Scarsdale Adult School class, where we shared a mah jongg table 4 years ago and played together since then in a weekly game. Conversations with Sue were always lively, we often spoke about politics, family, her home upstate, and just about everything including her love of libraries. Sue had a unique wit, and a warm, wonderful sense of humor that will be remembered by her friends.