Crime Spree in Greenburgh
Details

Hits: 3082

Greenburgh Police continued to release more unsettling news, this time about disturbing events this weekend.  On Saturday night 1/9, a 15 year-old girl who was walking home on Payne Street in Elmsford around 8 pm reported that she was surrounded by a group of 5-7 males who grabbed her and restrained her. At least one of the assailants had sexual contact with her. They subsequently let her go and she said she was not injured.

Just minutes later, two teenagers were robbed at gunpoint by three black males, all displaying weapons.  The victims who were robbed of $50.00, a cell phone and an iPod were also on Payne Street in the area of the Sprain Brook Parkway overpass.

On Sunday night another incident occurred on Tarryhill Way, which is in Fairview. A 59 year-old woman waved down police at 8 pm to report that she had just been robbed of her purse. She was walking to her car when she was approached by a tall black man wearing a white baseball cap and a dark ski mask. He demanded her bag, then shoved her and grabbed it from her shoulder.  The man fled on foot toward Maple Street.

Residents who are already concerned about robberies and burglaries in Edgemont and Fairview will undoubtedly find these latest incidents to be disturbing. The Greenburgh Police report that they are working diligently to solve these crimes and ask anyone with information to contact them at 914-682-5331.  All calls will be kept confidential.
Ch-Ch-Ch Changes:
Details

Hits: 2425
A quick drive around town reveals big changes have been made in our landscape in the past few weeks: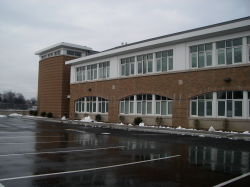 Demolished: The original Post Road Elementary School at the corner of Post Road and Soundview Avenue is now being demolished. The school, which was almost 100 years old, has been replaced by a beautiful new $38.5 million elementary school. It is a green, eco-efficient building, energy-saving building, and architects claim it is the greenest school in the state. The new 87,000 square foot school, which opened in November, 2009, was designed by the firm Kaeyer, Garment and Davidson and features a 340 seat auditorium, a 3,300 square foot cafeteria and a 10,000 square foot gymnasium. The design maximizes the use of natural light to cut electricity costs and includes solar panels to provide hot water to the facility. Heating and cooling are provided by a geothermal convection and heating system and a "green roof" has been planted to reduce storm water runoff and to cool the building.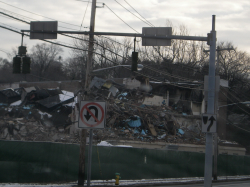 The site of the former building will include a parking lot and playing fields. Check out the entrance to the new school and circular courtyard on Sterling Avenue.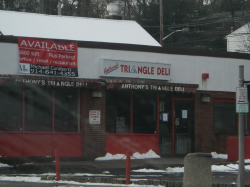 Closed: In another change to the area, the Triangle Deli, across the street from the Post Road School on Post Road has closed.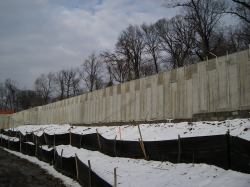 Built: If you have traveled across Weaver Street lately, no doubt you noticed the addition of an imposing concrete wall. Curious? The new wall is part of the Heathcote Manor development that will include nine residential units in five structures. The concrete wall encloses a large detention basin that borders Weaver Street and is required to catch enough storm water runoff to accommodate a "hundred year storm." Local residents, who are calling the new addition, "the great wall,"  are concerned about its size and proximity to Weaver Street. There appears to be very little space for a sidewalk or for plantings that have been promised to mask this tall concrete structure. Plans for the development were approved twenty years ago, and the work was started without an updated review.  Furthermore, hundreds of trees were clear cut to accommodate the development.  For more details on the project, go to http://www.scarsdale10583.com/shout-it-out/496-more-development-on-weaver-street.html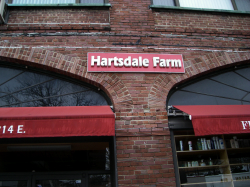 Gone: The green grocer, Hartsdale Farms at 214 East Hartsdale Avenue in Hartsdale, seems to have gone the way of Big Top and O'Porto.The store is now dark and vacant. We're hoping that the formula for success in Hartsdale emerges in 2010!
Scarsdale Forum Annual Holiday Party and Beerfest
Details

Hits: 10168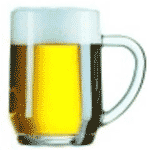 The Scarsdale Forum (Town and Village Club Education Forum) is holding
 its second annual Members' Holiday Party January 9th from 7 to 10 p.m. at St. James the Less.  Resident brew-master Bruce Wells will have eleven beers and a hard cider on tap.  In addition, there will be lots of great food, some donated from Langes Deli, and some by forum members, plus a special dish made with beer.  There will be light music from a variety of eras at different times during the evening.

  Among the beers on tap will be a beer made with 100% organic hops grown right here in Scarsdale. Continuing in the local tradition, the hard cider is made from cider sold at our Farmers' Market.
Three tasting sessions will be held during the evening, featuring very pale ales, American ales and bold malt beers. 

Featured Beers:
Upstate Cream Ale
German Pilsner Lager
VIP Scarsdale Hopped Pale Ale
Scarsdale Farmers' Market Hard Cider
California Common Ale
California Red Ale
American Brown Ale
American India Pale Ale
Belgium Strong Ale
Biere De Garde
London Stout
Chocolate Raspberry Porter
A silent auction will be held - and among the items for purchase are a one hour weekly American History lesson for a high school junior from Forum Member and former chair of the SHS History Department, Eric Rothschild.  Also on the list are home portraits, landscape design service, a Sony Reader and gift certificates from many village retailers.
The party is open to all members of the Scarsdale Forum. If you are not a member, or you let your membership lapse, you can join or renew at the door.  The Forum has an introductory rate for new members of $35 for individuals, or $50 for a families.  People can also join or renew online at http://www.ScarsdaleForum.com.  The web site takes credit cards through Paypal. Due to limited space, please RSVP to office@scarsdaleforum.com or by phone to 723-2829.

Scarsdale Forum Annual Party
St. James the Less
January 9, 2010 from 7-10 p.m.
R.S.V.P. to office@scarsdaleforum.com or call 723-2829

Cops Collide
Details

Hits: 4482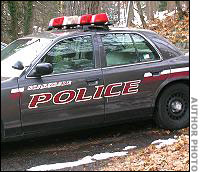 An off-duty Westchester County Police officer was charged with driving while intoxicated early in the morning of 12/27 when he ran into another car driven by an on-duty Scarsdale police officer. The off duty officer, identified as Jospeh Kraus of Gramatan Avenue Mount Vernon, was driving a blue chevy pick up truck when he ran into the Scarsdale officer's cruiser at the corner of Popham Road and East Parkway at 1:37 am on Saturday. He apparently ran through a red light at the intersection. He refused to take a breathalizer test but was observably drunk and charged with DWI and his car was impounded.
The Scarsdale officer, Jessica Knatz was hit on the drivers side door and sustained facial and back injuries. She had to be extracted from her car by the Scarsdale Fire Department and was taken to the Westchester Medical Center in Valhalla by the Scarsdale Volunteer Ambulance Corps. Knatz, has been with the Scarsdale Police Force for 2 1/2 years and previously worked for four years in Manhattan. Commenting for the Scarsdale Police Force, Lt. Bryant Clark said that they hoped for a "quick return to health" for Officer Knatz.
Scarsdale Resident Charged in Theft of $12 Million in Gold
Details

Hits: 2165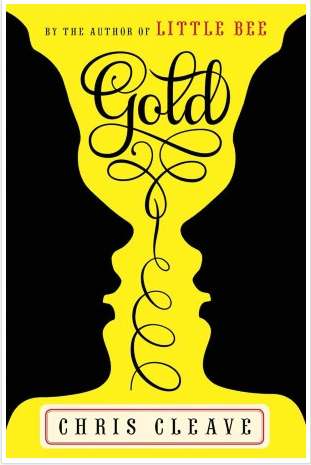 Another Scarsdale Mom is in the public eye this week. The Daily News reports that Teresa Tambunting has been charged with lifting gold from her employer over a period of six years.Prosecuters claim that she stole over 500 pounds of gold from Jacmel Jewelery in Long Island City where she worked as a vault manager.  She hid the goods in the lining of her purse and stored it in barrels in the basement of her Fox Meadow home.  Company officials grew suspicious last January when a company audit revealed that $12 million in inventory was missing.

A mother of three, Ms. Tambunting was arraigned Wednesday 4/29 in Queens Criminal Court on grand larceny charges and released on $100,000 bail.