Village Trustees and School Board Discuss Butler Field, School Parking and Collaboration
Friday, 09 March 2018 18:26
Last Updated: Tuesday, 13 March 2018 22:57
Published: Friday, 09 March 2018 18:26
Laura Halligan
Hits: 2701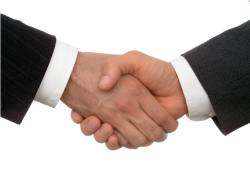 Prior to the Board of Education meeting on Monday March 5, Scarsdale Board of Education (BOE) members met with Scarsdale Village trustees to discuss improved communications and collaboration, as well as issues of common interest.
School Board President Bill Natbony began by congratulating the village administration on its "herculean" efforts in remediating storm damage. Scarsdale Schools Superintendent Thomas Hagerman then addressed the importance of the meeting by saying, "We try to do this at least once or twice a year, to address common interests and concerns... to talk about things that are working and things that we can constructively improve moving forward." He continued, "We (promote) our own identities – who's in charge of what – but it takes all of us working together in order to support our community, our schools and our families."
The first item for discussion, Butler Field renovations, is an example of one of those common concerns. The district plans to spend $1.2 million to replace the field's artificial turf and resurface its running track. However, the property is leased from the village through just 2021, and the district does not want to commit such a large amount of funds without assurance that the lease will be extended at least through the useful life of the improvements (15 years). Scarsdale Village Manager Steve Pappalardo assured the BOE that the lease could be extended to 2032, subject to Board of Trustees' approval. "The district has used Butler Field and the surrounding property for decades... it's another example of cooperation between the district and village. "
The next point of discussion was the parking situation near the schools. Hagerman pointed out that the lack of parking and related traffic problems resulted from a number of factors, including physical space limitations, increased size of cars, lack of sidewalks and basic human behavior. After a lengthy discussion about these challenges and the need for input among a variety of community stakeholders, it was decided that the district would first outline specific parking issues and reach out to other districts to learn best practices. The village and district then will explore next steps, including how to work together to find solutions and determine who should be involved in the process.
The group then focused on collaboration, communications and messaging. To illustrate a need for improvements in this area, Natbony referenced the confusion about prepayment of taxes in December. "I look back at the... issue, which was an issue of great emotion and great concern... Even though there were communications eventually... I wish it was earlier; I wish it was consistent." Both groups then made a commitment to look at opportunities to compare points of view and information, as they work to be on the same page in communicating with the public. "If we're going to be dealing with something that impacts the other, we want to be sure we reach out," stated Natbony. Pappalardo agreed and said, "We need to be cognizant of our roles in communications and develop relationships (with each other) on an administrative level. We have all the best intentions and I think it is an issue of understanding each other a little better." Hagerman continued, "We always want to support the village's efforts... As much as we understand that we have different goals and priorities, the community looks at us as one in the same. We are looking to work together on behalf of our families."
The last item on the agenda was possible construction of a comfort station at Scarsdale Middle School. Scarsdale Mayor Dan Hochvert explained that that the facility would be beneficial to many community members and a worthwhile project. He also offered the village's resources for construction, which would result in significant cost savings. "In light of what we've been talking about, and recognizing that there are things that are probably higher priority, I really think we should find a way to do this."
Steve Pappalardo estimated that the project would cost about $60,000, if completed by village staff, and proposed that the village and school district split the expense evenly. However, Assistant Superintendent of Business and Facilities Stuart Mattey pointed out that the state department of education would need to get involved, likely increasing the cost of the project. "It would have to meet codes, it's on school property, students would be using it... I guess that the costs would be escalated." Mattey and Hagerman agreed to research the issue further. "We're certainly willing to be partners in this work and find out how to make it happen." Pappalardo responded, "We have to do it together and I believe there's mutual benefit, but I understand the complications."
The meeting concluded with a renewed spirit of cooperation between the two groups and a hope to provide real benefits to the community in the future. As Hochvert said, "Another way of thinking about us could be that we are two divisions of a company, with the stockholders being the taxpayers in this town. All we're doing is managing the pieces that are assigned to us by those stockholders."