STEAM Day 2018
Wednesday, 18 April 2018 17:59
Last Updated: Friday, 20 April 2018 08:15
Published: Wednesday, 18 April 2018 17:59
Joanne Wallenstein
Hits: 3517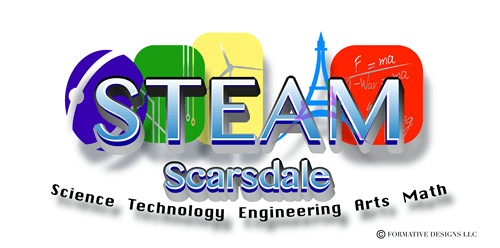 STEAM Day at Scarsdale High School is on for Saturday April 21 from 11 am to 4 pm. The event is open to the public and it's a special opportunity --not to be missed. There are 28 workshops planned for students in grades 4 to 8 covering everything from coding, to designing an app, robotics, math and even time travel and kids should pre-register online. There is something to excite every kid.
Online registration is now closed, but tickets and workshops will be available for walk-ins on Saturday. Learn more here:
Kids ages pre-school to 8th grade are $25. Children 3 and under, High School Students and adults are free. This is a great opportunity for adults in the community to come in, see what is going on with STEAM education and also to listen to the keynote presentation on artificial intelligence by two Scarsdale residents who work at Microsoft.
The CBS (Channel 2) Mobile Weather Lab will be outside the school and you can stop by and discuss meteorology with the crew.
In addition to the workshops there will be a maker space with more than a dozen stations for children of all ages to build, learn, explore, as well as a "made" items exhibit and take apart zone. Westchester Children's Museum will be on hand to help young engineers make their own flying machines and hovercrafts in a wind tube. Our young makers will also have the opportunity to help build a bicycle to be donated to a child in need.
This STEAM Day will focus on human and artificial intelligence.
Meidcal professionals from the Neuroscience Department Chair at Einstein College of Medicine will use an amazing inflatable mega brain to demonstrate brain functioning, trauma and disease. The inflatable brain is 18 feet long, 14 feet wide and 12 feet high, and visitors can step inside the mega brain and participate in interactive activities. A team of medical experts will explain how the brain works.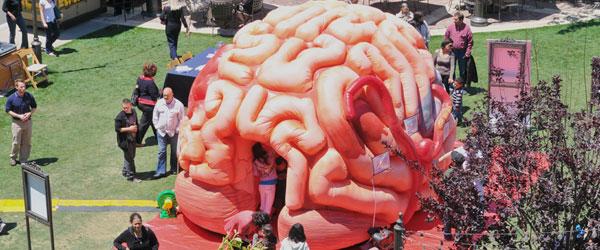 At 3:00 pm Scarsdale Residents Pascal Belaud, Technical Sales Director for Data Platform, Advanced Analytics and Artificial Intelligence at Microsoft and John Langford, Principal Researcher at Microsoft, will give a presentation about artificial intelligence (AI); where we are now and what is coming next in this AI wave.
A team of high school students will discuss and app they created to track teacher absences, Also find the Nerdy Derby-- miniature car construction and racing on a 50 foot long track and the Museum of Math as well as many vendors who are coming out to support this event (free of charge) with workshops, activities and more.
Bring the kids to the high school on Saturday April 21 from 11-4.... it's sure to be an interesting day.