Pulitzer Prize-Winning Journalist and Author Linda Greenhouse to Speak at LWVS Food for Thought Luncheon on November 1st
Tuesday, 16 October 2018 23:34
Last Updated: Tuesday, 16 October 2018 23:36
Published: Tuesday, 16 October 2018 23:34
Joanne Wallenstein
Hits: 1186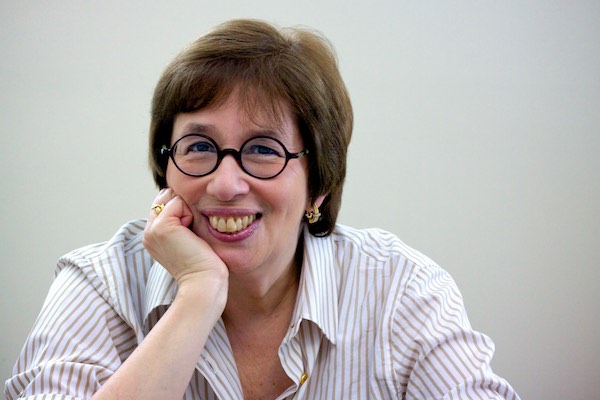 Linda Greenhouse, the Joseph Goldstein Lecturer in Law at Yale Law School and former Supreme Court correspondent for the New York Times, will be the League's Keynote Speaker at its annual Food for Thought Luncheon on Thursday November 1 at 11:45 am at Scarsdale Golf Club. Ms. Greenhouse will speak about the Supreme Court, upcoming cases to be heard by the Court and the recent nomination process of Brett Kavanaugh.

Linda Greenhouse is the Joseph Goldstein Lecturer in Law at Yale Law School. She assumed that position in 2009 following a 40-year career at the New York Times. From 1978 until 2008, she was the newspaper's Supreme Court correspondent and currently writes a biweekly opinion column on law as a contributing columnist.

Ms. Greenhouse received several major journalism awards while covering the Supreme Court, including the Pulitzer Prize (1998) and the Goldsmith Career Award for Excellence in Journalism from Harvard University's Kennedy School (2004). In 2002, the American Political Science Association gave her its Carey McWilliams Award for "a major journalistic contribution to our understanding of politics."

She is a former member of the Harvard University Board of Overseers and serves on the governing boards of the American Academy of Arts and Sciences, Phi Beta Kappa, and the American Constitution Society. She is one of two non-lawyer members of the American Law Institute, which in 2005 awarded her its Henry J. Friendly Medal. In April 2017, she became the first female president of the American Philosophical Society, the nation's oldest learned society, founded by Benjamin Franklin in 1743.

Her biography of Justice Harry A. Blackmun, Becoming Justice Blackmun, was published in 2005. Her other books include Before Roe v. Wade: Voices That Shaped the Abortion Debate Before the Supreme Court's Ruling, co-authored with Reva Siegel; The U.S. Supreme Court: A Very Short Introduction; and The Burger Court and he Rise of the Judicial Right (with Michael J. Graetz). Her most recent book is a memoir entitled Just a Journalist, published in 2017 by Harvard University Press.

For further information and to purchase ticket(s) using a credit card or PayPal, please visit the LWVS website at LINK www.lwvs.org and select Event Ticket.