Two Hours of Free Parking in Scarsdale Village 12/21- 12/25
Tuesday, 18 December 2018 16:57
Last Updated: Thursday, 20 December 2018 15:14
Published: Tuesday, 18 December 2018 16:57
Joanne Wallenstein
Hits: 1333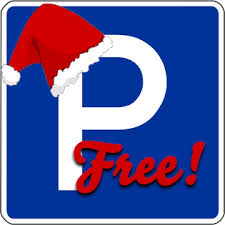 The Village of Scarsdale will provide two hours of free parking in the downtown business district from December 21, 2018, through December 25, 2018, at specifically marked metered locations.

This Village program is intended to attract residents and visitors to the downtown to shop local this holiday season. In order to ensure turnover and maximum access to the parking spaces, the Scarsdale Police Department will enforce the two (2) hour parking limit. Merchants and their employees will be permitted to park free of charge in the Freightway Garage (all levels) and Christie Place Garage (levels B1 & B2).

The decision to offer free holiday parking in the downtown business district was made after discussion with key stakeholders including representatives of the Village Board, Village staff, and the Scarsdale Business Alliance, a group of downtown merchants and property owners.

Please call the Village Manager's Office at 914-722-1110 with any questions.