Oh What a Year: Looking Back on 2018
Thursday, 03 January 2019 14:45
Last Updated: Thursday, 03 January 2019 16:49
Published: Thursday, 03 January 2019 14:45
Joanne Wallenstein
Hits: 2933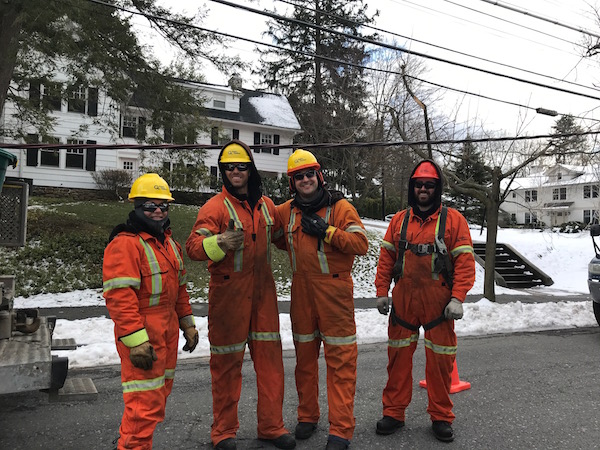 What were the top stories in Scarsdale in 2018? We looked back at the content posted this past year and sorted stories by the number of hits. The exercise brought back memories of a rather tumultuous year here in town where there were untimely deaths, the passage of a controversial school bond, two contested elections for Village Board and School Board, a paralyzing Nor'Easter that knocked out power to one third of Scarsdale and big turnover at the high school athletic department. Based on the number of hits, these were the most-read stories on the site in 2018.

Here are the top stories of 2018
2018 began with a tragedy when a small plane carrying all five members of the Steinberg family crashed in Costa Rica on 12/31. The community was stunned by the sudden loss of five good souls. Relatives, friends and neighbors struggled to come to grips with the news.
In January residents scrambled to pre-pay local taxes in the hope that they would be able to deduct local real estate taxes from their 2018 returns despite the new tax law that limits local deductions to $10,000. Ultimately it was advised that prepayments would not be deductible and these checks were returned.
In February the community voted on a controversial $65.8 bond offering for the Scarsdale Schools which called for an addition to the Greenacres Elementary School and various infrastructure improvements to other district schools. The bond proposal was opposed by the League of Women Voters of Scarsdale and a tenacious group of Greenacres parents. However, the administration retained a public relations firm to sell the bond to voters and prevailed by a narrow majority of 65% of voters. The placement of large lawn signs urging voters to vote YES or NO on the bond resulted in a lawsuit from Robert Berg who claimed that a local law that prevents political signs in the Village right of way inhibited free speech.
The SHS Athletic Department also had a rocky year. Several coaches were dismissed or resigned and it was determined that the turf field was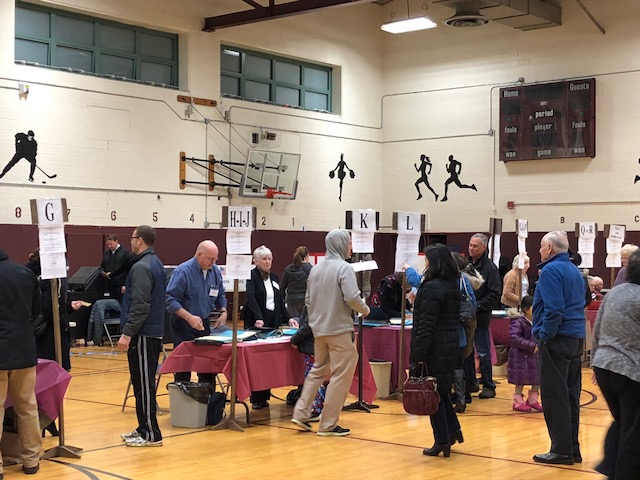 unsafe for play. Kids were suddenly left without seasoned coaches and or a home field. It was a challenging year for the Raiders.
The first half of 2018 marked the opening of the new Learning Commons at SHS where students eat, meet and collaborate. Also opened were the design lab and fitness center financed by the a big donation from the Scarsdale Schools Education Foundation. Controversy erupted about donor nameplates crediting those who gave funds to build these new facilities.
In March the slate of Non-Partisan candidates triumphed at the polls. Trustees Justin Arest, Lena Crandall Jane Veron,were elected with Voter's Choice Party candidate Robert Berg earning 519 votes.
March brought the Nor'Easter that plunged a large swath of the community into the cold and dark for almost two weeks. Trees fell and snarled power lines while Scarsdale waited for help to come from crews as far away as Canada to restore power.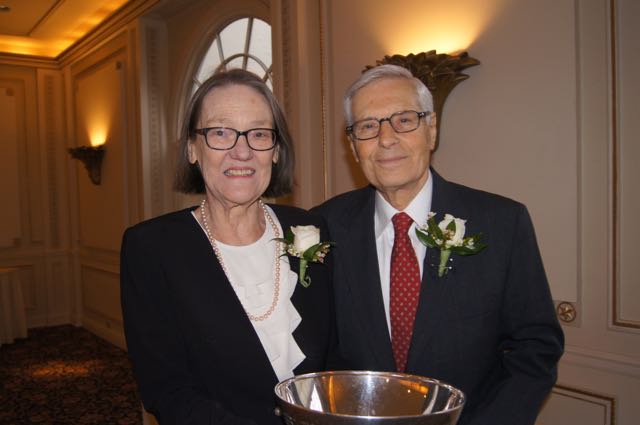 In April, former Scarsdale Mayor Bev Sved was awarded the coveted Scarsdale Bowl for her service to Scarsdale, only to pass away unexpectedly in September.
Scarsdale experienced another shocking loss in May when beloved Jewish leader, rabbi and friend Aaron Panken was also killed in a plane crash. The funeral brought national Jewish leaders and hundreds of mourners to town to honor a bright light in the Jewish community who passed away at the age of 53.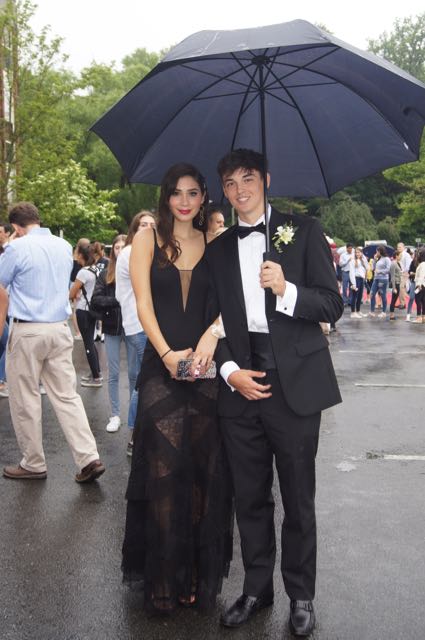 In May Scarsdale was focused on another contested election when a school board member ran independently for a second term on the Scarsdale Board of Education. After Pam Feuhrer did not receive the nomination from the School Board Nominating Committee she opted to run against the SBNC nominee Woody Crouch and succeeded in winning a second term. Alison Singer was elected for a first term and the 2018-19 school budget passed.
The community celebrated volunteer Dara Gruenberg at the Scarsdale Family Counseling Service "Evening of Enchantment" on May 10. Though only 36 years old, Gruenberg was instrumental in raising $7.5 million for the renovation and expansion of the Scarsdale Library and has an impressive resume of volunteer activities.
In June Scarsdale10583 published two perennial favorites – our photo gallery from the prom, this year titled "Photos from the Wet Carpet" and our report on the SHS graduation. At Fox Meadow Elementary School both the principal Duncan Wilson and the Assistant Principal Coleen Mangan announced that they would depart for positions in Briarcliff Manor.

In the Democratic Primary on June 26, Scarsdale resident Jonathan Lewis challenged incumbent Eliot Engel to represent the district in the U.S. House of Representatives. Engel was the clear winner but Lewis, a first time candidate. came away with an impressive 16.4% of the vote.
The Scarsdale Library closed to prepare for a major overhaul and expansion in July and the staff and some of the collection moved to the newly constructed Library Loft at Supply Field.
Schools opened in September with a marked decrease in enrollment. The district was down three kindergarten sections – possibly due to the new tax plan which eliminated some of the deduction for local taxes and made buying a home in Scarsdale more expensive. School administrators also conjectured that more parents were "red shirting" or holding kids back for an extra year before beginning school.
A new elementary school lunch program debuted in September with hot lunches prepared at the high school cafeteria and sent by truck to elementary schools without kitchens. Though there were some glitches at the start, parents and students now seem to be getting used to this new service.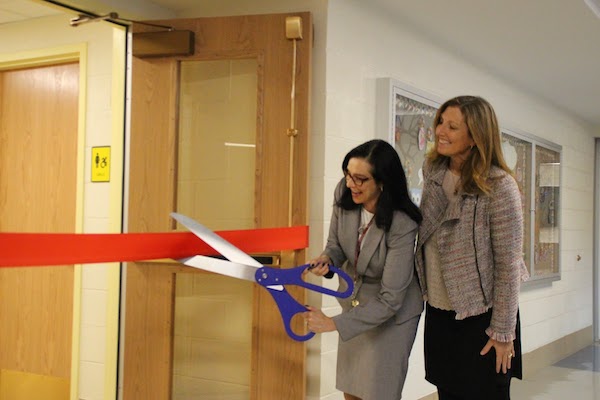 In October, 220 members of the SHS Class of 1968 returned to Scarsdale to celebrate their 50th reunion. They shared stories of the opening of Heathcote Elementary School, protests and the draft lottery for the Vietnam War and female students' fight to participate in Varsity athletics. Edgewood Elementary School celebrated the opening of a new library and Heathcote a new multipurpose room and cafeteria with ribbon cutting ceremonies.

A heated debate erupted in November about a proposal to build a dog park in Scarsdale. After the Village commissioned a study to consider a dog park at the Weinberg Nature Center, Quaker Ridge residents came out in force to object, followed by those who live near other proposed sites. For now it seems that NIMBY has triumphed, and there will be no place for dogs and their owners to congregate in town.
And Scarsdale experienced another tragic loss when Dr. Jedd Sereysky, the 34 year-old son of Andrew and Joan Sereysky passed away in November.
The annual "Light the Dale" celebration brought Santa, kids, food and fun to Scarsdale Village for the tree lighting and holiday happenings.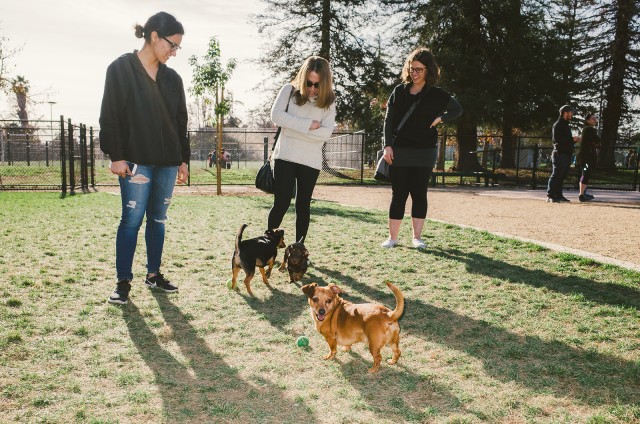 At Village Hall in December the Board of Trustees considered new laws to regulate the sale of guns and vape gear in Scarsdale, after two SHS students appeared on Good Morning America to warn about the dangers of e-cigarettes.
Late in December we learned that long time Scarsdale resident, unofficial Mayor of the Scarsdale Pool and committed volunteer Howie Nadel also died.
What were some of the other top stories?
Readers were keenly interested in new restaurants, new stores and downtown development. The year marked the opening of Bango Bowls, Bronx River Books, Café Alia, Popojito and Rudy's Music in Scarsdale. Readers were dismayed to learn that the opening of Season's Kosher Grocery in the Golden Horseshoe was delayed due to a bankruptcy filing.
The police blotter and court reports stayed top of mind this year. Former resident Julius Reich was sentenced to 20 years in prison for the stabbing of his wife Robin Goldman and a Scarsdale couple was arrested for running a pill mill. Teens posted online threats, a new driver plowed her jeep into the front window of DeCicco's while the store was open for business and high school students taunted police at an unsupervised party.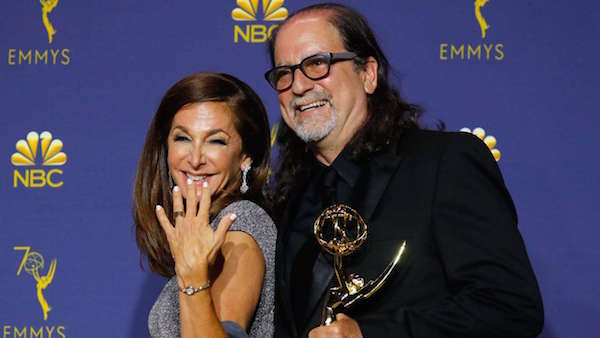 Articles on home sales, zoning and preservation were also very popular. Pieces on an appeal to raze a historic home at 6 Fenimore Road, a decision to deny the demolition of a mid-century home on Overlook Road and a 9-lot subdivision on Garden Road were among the site's best read pieces along with quarterly real estate sales reports.
It wasn't all doom and gloom. When former Scarsdale resident Jan Svendsen received a marriage proposal live on TV at the Emmy nomination, site traffic surged. Wedding announcements, the Halloween window painting contest results, costume parades and the July 4th celebration at the pool all served to enliven the site.
Keep your news coming our way in 2019. Wishing you all a good year.