Why Grateful People Experience More Joy, Love and Enthusiasm
Wednesday, 10 July 2019 16:44
Last Updated: Sunday, 14 July 2019 08:29
Published: Wednesday, 10 July 2019 16:44
Wendy MacMillan
Hits: 2492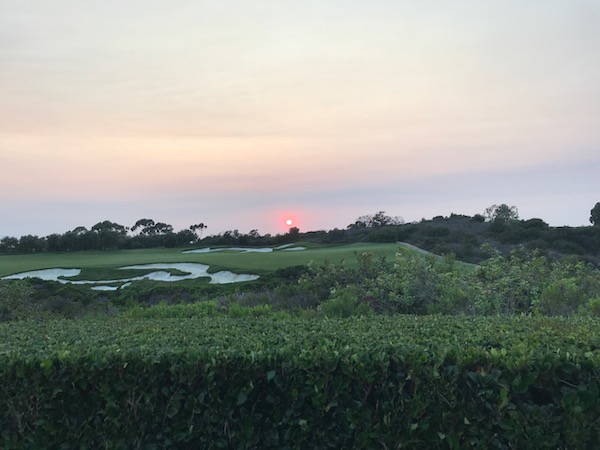 Thanksgiving in July? If it can lead us on a path to emotional well-being, then yes please! No, stuffing ourselves silly with too much turkey and mashed potatoes probably won't lead to blissful, life contentment, but taking the time to reflect on, and give voice to the things in our lives we feel thankful for just might! Recent studies show that practicing daily acts of gratitude can actually make us feel happier and more content. According to the Yale Center of Emotional Intelligence, "More than any other personality trait, gratitude is strongly linked to mental health and life satisfaction. Grateful people experience more joy, love, and enthusiasm, and they enjoy protection from destructive emotions like envy, greed, and bitterness. Gratitude also reduces lifetime risk for depression, anxiety, and substance abuse disorders, and it helps people entangled with those and other problems to heal and find closure. It can give you a deep and steadfast trust that goodness exists, even in the face of uncertainty or suffering".
We all know how easy it is to get bogged down by the everyday stressors in our lives and to become more stressed when we look for or focus on all the bad, negative situations around us. On the other hand, the more we look for the positive happenings and little blessings, the easier it becomes to take notice of and appreciate all of the wonderful and rewarding parts of our lives. In other words, being grateful doesn't depend on our circumstances but rather a state of mind and actively choosing to pay attention and appreciate the small things in life.

The great thing about practicing gratitude? It's super easy to do on your own, at home, in the office, or while spending time with family. Yes, you could go out and buy a gratitude journal, but you could also just start with feeling thankful for a restful night's sleep, a sunny day for your commute into the city, or a nice meal shared with loved ones. Still need a little help getting started? Here are three easy practices you can try today:
Giving thanks at meal times. This is something my family and I practice on a nightly basis. As we sit down to dinner together, we go around the table and each person gives voice to something they feel grateful for. Yes, many times I hear "Tacos, I feel thankful for tacos" and that's ok! Remember it's appreciating the small things in life that leads to greater life satisfaction!

Write a thank you letter. Did someone do something kind for you or someone in your family? Let them know how much you appreciate it and write them a note of thanks. Not only will this help you appreciate the goodness you are surrounded by, but will strengthen your relationships too!

Keep a gratitude journal. Yes this is a tried and true practice but it really helps to get us in the habit of reflecting on what we're grateful for. Many people keep a small journal by their bed so that at the end of each day they can write about three things they feel thankful for.
So O.K., November and turkey dinners seem like a long way off, but Thanksgiving doesn't have to be! Begin to improve your well-being during the hot steamy days of summer by practicing gratitude! For more information on the benefits of gratitude please see this article by the Yale Center for Emotional Intelligence.
Wendy MacMillan is a former teacher and a proud mom of two children. While her background is in psychology and education, Wendy was recently trained in mindfulness at Mindfulschools.org. She has long been passionate about wellness, and as an active member of the Scarsdale PTA, Wendy helped to bring mindfulness to her children's elementary school. In addition, Wendy helped establish and is an acting member of the school's Wellness Committee. For more information about mindfulness check out this site: mindfulschools.org or Watch the video of Jon Kabat-Zinn explaining what mindfulness is ... or contact Wendy MacMillan at wendymacmillan@gmail.com.