Jacqueline Friedland to Debut her Novel, Trouble the Water, at Barnes and Noble
Details

Written by

Joanne Wallenstein

Hits: 1073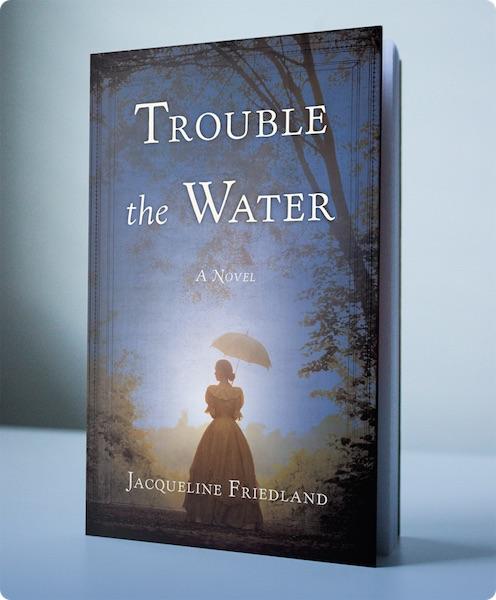 Scarsdale author Jacqueline Friedland will hold a book talk and signing of her debut novel, Trouble the Water at Barnes and Noble on Thursday night May 17 at 7 pm. Published by Spark Press, the novel won the Silver Medal in the Independent Publisher Book Awards, Best Regional Fiction South region in April.
Freidland is a Magna Cum Laude graduate from both the University of Pennsylvania and NYU Law School. She practiced as a commercial litigator at the New York law firms of Debevoise & Plimpton, LLP and Boies, Schiller & Flexner, LLP. After deciding that office life did not suit her, Jacqueline began teaching Legal Writing and Lawyering Skills at the Benjamin Cardozo School of Law in Manhattan and working on her first book in her limited spare time. Finally deciding to embrace her passion and pursue writing full time, Jacqueline returned to school to earn her Masters of Fine Arts from Sarah Lawrence College, graduating from the program in 2016.

Trouble the Water is set twenty years before the Civil War, and filled with authentic detail about The Underground Railroad and the Abolitionist movement. It is the story of Abigail Milton a girl who was born into the British middle class. When her family falls into debt Abby's parents send her to America to live off the charity of their old friend, Douglas Elling. When she arrives in Charleston at the age of seventeen, Abigail discovers that the man her parents raved about is a disagreeable widower who wants little to do with her. To her relief, he relegates her care to a governess, leaving her to settle into his enormous estate with little interference. But just as she begins to grow comfortable in her new life, she overhears her benefactor planning the escape of a local slave―and suddenly, everything she thought she knew about Douglas Elling is turned on its head.
Abby's attempts to learn more about Douglas and his involvement in abolition initiate a circuitous dance of secrets and trust. As Abby and Douglas each attempt to manage their complicated interior lives, readers can't help but hope that their meandering will lead them straight to each other. Set against the vivid backdrop of Charleston twenty years before the Civil War, Trouble the Water is a captivating tale replete with authentic details about Charleston's aristocratic planter class, American slavery, and the Underground Railroad.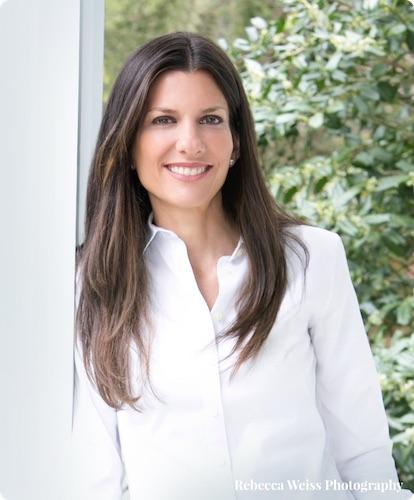 Author Jacqueline Friedland
We asked Friedland how she became interested in writing about slavery, abolition and the antebellum South and she said, "I knew that I wanted to write a historical novel, and I started with at least a basic foundation in American history, as I majored in US Culture & Literature in college (which was actually a sub-category within the English major). I've always been particularly interested in the time period leading up to the Civil War and in the people who risked their own safety to help slaves escape to freedom. Charleston was an important choice because it was a hotbed of slave trafficking, even after the international slave trade was outlawed. It was also a city that was far enough North that the possibility of escape was, while extremely difficult, not necessarily impossible (versus somewhere like Lousiana, where the journey North would have taken so much longer and been much more difficult). Finally, Charleston was also one of the wealthiest cities of this time period, which made the conditions that the slaves endured all the more horrid by comparison to others who were living large at their expense."
When not writing, Jacqueline is an avid reader of all things fiction. She loves to exercise, watch movies with her family, listen to music, make lists, and dream about exotic vacations. She lives in town with her husband, four children and a Cavalier King Charles. Trouble the Water is her first novel.
Why did she choose Scarsdale? Friedland says, "I am surrounded by family, as both my sister's family, and my husband's brother's family live in Scarsdale, and our parents and in-laws live in White Plains. I also love the strong community vibe in the town, the shops in the Village and the fact that I can hop a train to the city anytime."
The book has already won the Silver Award for Best Regional Fiction from the South from The Independent Publisher Book Awards and Kirkus Reviews says it "… will seize readers from the first page and not let go." Booklist says, "Fans of Paulette Jiles and Julia Quinn will adore this triumphant novel of intrigue, secrecy, and redemption." Author Susie Orman Schnall says, ""With compelling characters, a charming peek into Charleston society, a heart-racing romance, rich historical detail, and an epilogue that will have you holding your breath, Friedland has written a well-crafted novel that will stay with you long after you turn the final page."
Meet Jackie Friedland and check out her book, Trouble the Water, at Barnes and Noble at 680 White Plains Post Road in Scarsdale on Thursday night May 17 at 7 pm.
Add a comment
Letters in Support of Pam Fuehrer for Scarsdale School Board
Details

Written by

Joanne Wallenstein

Hits: 2611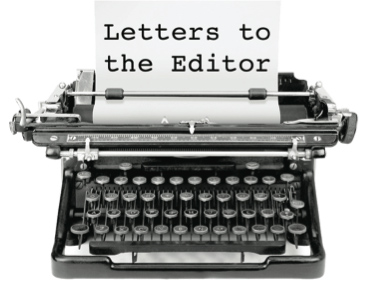 The following letters in support of Pam Fuehrer for Scarsdale School Board were sent to Scarsdale10583 for publication:
To the Editor:
It is with great enthusiasm that I endorse Pam Fuehrer for School Board Trustee. Pam, as a current member of the Board of Education, is the only candidate uniquely qualified for the position. As the experienced candidate, Pam Fuehrer represents the kind of continuity of leadership and stability that our school district both needs and deserves.
We entrust these members of our community to make crucial decisions and set the policies for all of our schools. It is vital that we maintain this level of experience as the Board continues its significant work.
I have lived in Scarsdale for almost 20 years. For 14 of those years, I have witnessed Pam Fuehrer's dedicated volunteerism. Those of you fortunate enough to have worked with Pam know that she is open minded, honest, a careful listener and a consensus builder. She is thoughtful, deliberative, and decisive. Her commitment to the children of Scarsdale is unparalleled.
As a Board member, Pam has a proven track record of doing what is in the best interests of our children. She understands and respects our parent community and their diverse points of view. She is not afraid to question the administration and hold them accountable.
Her extensive experience within the community and on the Board of Education affords her the unique perspective to deal with the myriad of legal, financial and business issues our Board must address on a daily basis. In order to ensure the smooth and seamless transition as new members join the Board, we must continue to support our veteran Board members who in turn will mentor our newcomers.
Experience counts. It is imperative that we have Pam Fuehrer continue in this role in order to sustain the exemplary education that the Scarsdale Schools provide for our community.
Sincerely,
Leanne M. Freda
To the Editor:
As former school board presidents, we know that when it comes to selecting board members, there is no substitute for experience, and an in-depth understanding of the complexities of dealing with our community's many stakeholder groups.
An extremely steep learning curve exists for anyone elected to a board of education, no matter how deeply they have been involved in recent school-related volunteer activities. Add to that the wealth of knowledge that needs to be mastered quickly in such diverse areas as employment law, collective bargaining, curriculum and instructional innovation, special education, school safety, state and federal advocacy, Regents regulations, tenure, state aid, budgets, and financial reporting, just to name a few of the topics listed in the NYS School Law manual, and you quickly get an idea of how important it is to retain experienced board members
It takes a good three years to begin to master these areas of responsibility. Over the past several years, the Scarsdale board has lost a number of members after serving for a single term. Another has chosen not to seek re-election this year. With such a rapid turnover, it is vital that we retain experienced members such as Pam Fuehrer to help guide the board through upcoming challenges, including teacher contract negotiations.
In addition to her term on the board, Pam Fuehrer has a lengthy track record of leadership roles in a number of important community organizations, including PT Council President, and President of both the Edgewood and Middle School PTAs. As a Scarsdale resident for 20 years, she has been actively involved in the League of Women Voters, Drake Edgewood Neighborhood Association, the Task Force on Drugs and Alcohol, and the Junior League of Central Westchester. With two children currently attending Scarsdale schools and one recent graduate, she has her finger on the pulse of our district's needs and community concerns.
So let's not waste all that valuable, hard-earned experience and knowledge.
Vote for Pam Fuehrer on Tuesday, May 15th and return her to our Board!
Rita M. Golden, Ridgedale Road
Barbara Jaffe, Kingston Road
Add a comment
SFCS to Honor Dara Gruenberg
Details

Written by

Joanne Wallenstein

Hits: 3750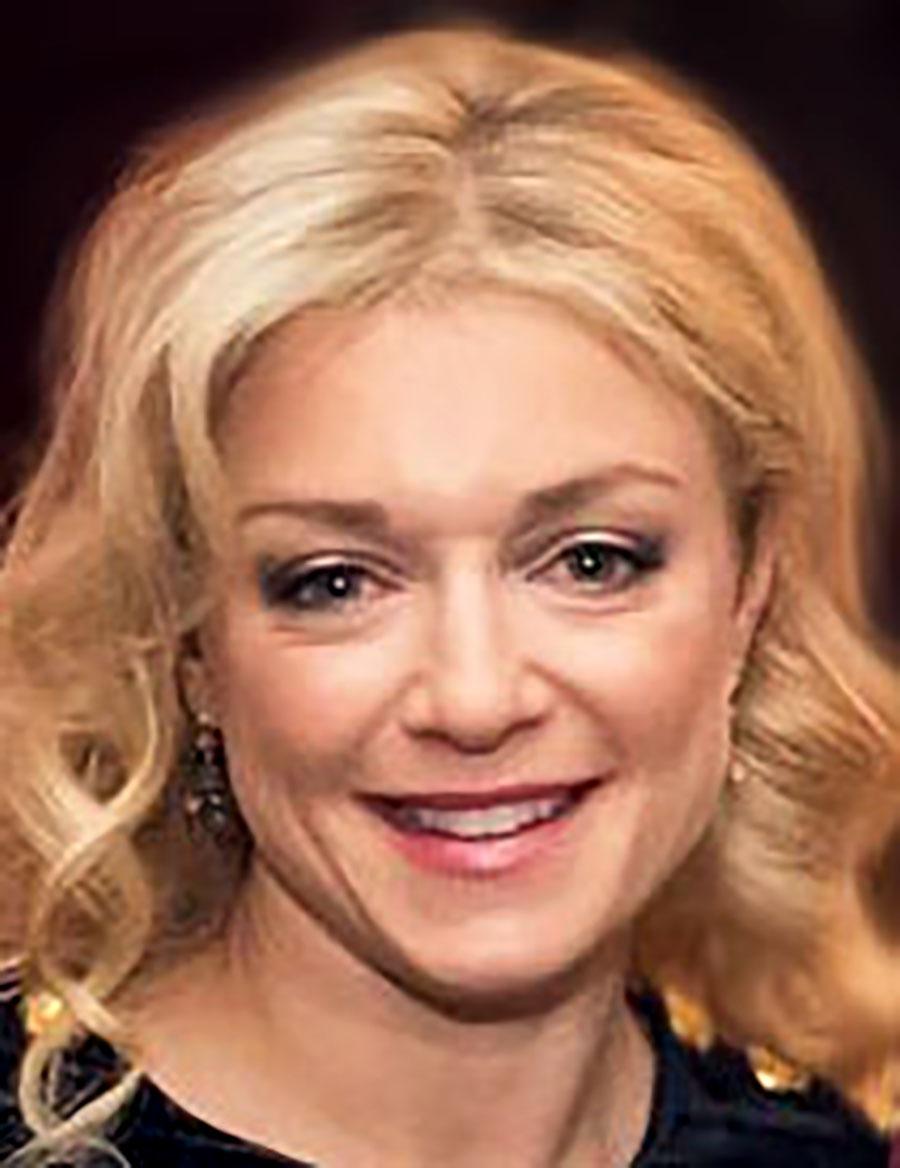 Scarsdale Edgemont Family Counseling Service (SFCS) today announced it has selected Dara Gruenberg to receive its inaugural Rising Star Award in recognition of her volunteer leadership and contributions to many Scarsdale organizations.
The annual Rising Star award recognizes an up-and-coming leader in the Scarsdale community who has demonstrated dedicated, impactful and active community service and leadership. The Award will be presented to Ms. Gruenberg at the SFCS's annual benefit gala, Magic and the Mind: An Evening of Enchantment and Mystery, Thursday, May 10 at the Scarsdale Golf Club. Tickets to honor Ms. Gruenberg can be purchased here.

"This award recognizes that Dara has become one of Scarsdale's most active and valued civic volunteers over the last seven years. The responsibility, commitment, and energy with which Dara approaches her multitude of appointments and positions has earned her the respect and acknowledgement of both the members and leaders of the organizations she serves," said James Genova, LCSW, executive director, Scarsdale Edgemont Family Counseling Service.
"Dara's involvement is always driven by her desire for the betterment of our community and to see those around her thrive. Her leadership style is defined by a recognition of the inherent value of collaboration and teamwork. Dara's volunteer efforts are deeply influenced by her care for the rich history, intrinsic character, and promising future of our Village."
Dara Broxmeyer Gruenberg serves as President of the Friends of the Scarsdale Library and a Co-Chair of the Library's Capital Campaign. Concurrently, she is serving as a Village appointed member of both the Ad Hoc Communications Committee and the Board of Ethics, a member of the Foundation Board at White Plains Hospital, a Trustee on the Board of Westchester Reform Temple (after serving five years as Chair of the Temple's Early Childhood Center's Parent Association) and a Chair of the Connections Task Force. Additionally, Dara is a member of the Board of Directors of the Scarsdale Forum, Co-Chair of the Forum's Membership Committee, and a member of its Nominating Committee. This past fall, Dara was elected to Scarsdale's Citizens' Nominating Committee.
Add a comment
Andrew Weber to Speak on Countering Weapons of Mass Destruction at League Luncheon
Details

Written by

Joanne Wallenstein

Hits: 1279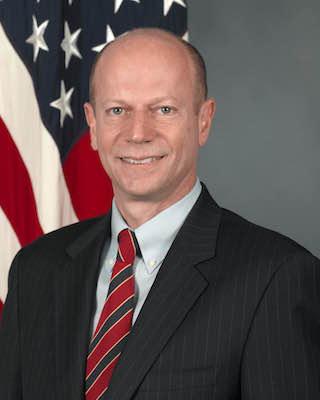 Andrew C. "Andy" Weber, a 1978 graduate of Scarsdale High School, will speak about "Countering Weapons of Mass Destruction" at the Scarsdale League of Women Voters' Spring Membership Luncheon on Friday May 18, 2018 at the Scarsdale Golf Club, at 11:45 a.m. Mr. Weber has dedicated his professional life to countering nuclear, chemical, and biological threats and to strengthening global health security.

Tickets are available online here. You may contact Anne Lyons at 914-725-9810 with any questions.
Mr. Weber's thirty years of US government service included five-and-a-half years as President Obama's Assistant Secretary of Defense for Nuclear, Chemical and Biological Defense Programs. He was a driving force behind Nunn-Lugar Cooperative Threat Reduction efforts to remove weapons-grade uranium from Kazakhstan and Georgia and nuclear-capable MiG-29 aircraft from Moldova, to reduce biological weapons threats, and to destroy Libyan and Syrian chemical weapons stockpiles. In addition, he coordinated US leadership of the international Ebola response for the Department of State.
Prior to joining the Pentagon as Advisor for Threat Reduction Policy in December 1996, Mr. Weber was posted abroad as a US Foreign Service Officer in Saudi Arabia, Germany, Kazakhstan and Hong Kong.
Mr. Weber is an independent consultant and a Strategic Advisor for IP3 International and Ginkgo BioWorks. He serves on the Board of the Arms Control Association and the James Martin Center for Non-proliferation Studies International Advisory Council. He taught a course on Force and Diplomacy at the Georgetown University Graduate School of Foreign Service for seven years, and was a Senior Fellow at the Harvard Kennedy School's Belfer Center for Science and International Affairs. He is a member of the Council on Foreign Relations.

Mr. Weber graduated from Cornell University and holds a Master of Science in Foreign Service (MSFS) degree from Georgetown University. Buy your tickets here:
Add a comment
Scarsdale Mom Builds Successful Baked Goods Brand
Details

Written by

Joanne Wallenstein

Hits: 4812
Jules Waxman created Baked in ColorMeet Scarsdale's Jules Waxman who has taken chocolate chip cookies to a whole new level. In 2016, Waxman, a Fox Meadow mom of three, launched Baked In Color, and she's been sharing sweets and building her brand ever since. Here are her responses to our questions about this impressive entrepreneurial endeavor:
What is Baked in Color and why are the cookies unique?
Baked in Color offers the first rainbow and custom colored chocolate chip cookies. Happy, fun and delicious, these cookies can be customized by color for all of life's special occasions: holidays, mitzvahs, corporate events, college acceptance, school spirit, sport events, birthday parties, you name it!
What did you do professionally before you began the company?
As a student at Cornell, I founded and ran a cookie delivery business, Quickie Cookie. We baked, packaged and delivered fresh cookies, with a quart of milk (think Insomnia cookies). I sold the company and spent the next several years working in Corporate Retail at Saks Fifth Avenue and Macy's. While working for these companies, I developed my skills in business development, strategic and financial planning, merchandising, team building, negotiation and marketing. After twenty years in corporate retail, I was excited to launch my own business.
How did you get the idea to start Baked in Color?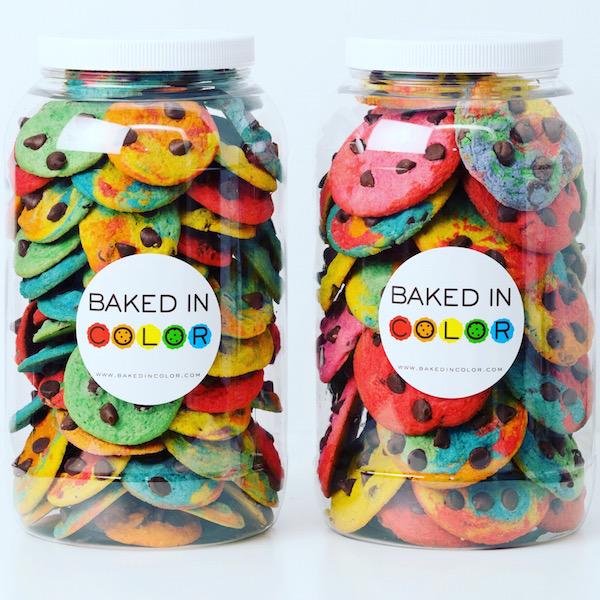 Chocolate chip cookies are America's #1 dessert and colorful rainbow desserts are the #1 social media dessert trend. I was inspired most by the rainbow bagel. Rainbow bagels look incredibly cool but don't taste great. I had a delicious recipe for chocolate chip cookies and knew that if I could figure out how to execute color, I would have something very trend right and extremely marketable. Thousands of test batches later, Baked in Color was born.
What were a few of your big breaks that helped to move the company forward?
Social media has been the big driver for Baked in Color. We started posting our cookies on Instagram and were quickly noticed by food influencers who posted the cookies on their Instagram and Facebook feeds. Six months after our launch, INSIDER took notice and shot a feature for their INSIDER FOOD and INSIDER DESSERT platforms.
The video went viral, receiving over 7 Million views on Facebook, in addition to millions of views on Instagram. Baked in Color was also featured by Today.Com, Huffington Post and Spoon University. The media exposure drove our sales tenfold, putting our brand on the map for big corporate players such as Goldman Sachs, Barney's NY, and Time Inc.
Where/how are most of the cookies sold?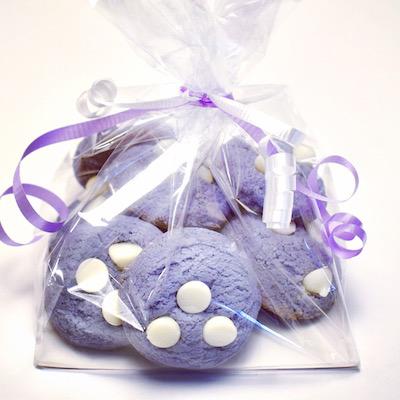 Baked in Color has a New York City location at TurnstyleNYC, the underground market at Columbus Circle, at 58th street and Broadway. We deliver throughout Westchester County and NYC and ship nationwide. We specialize in both personal and corporate events.

How can people buy the cookies – and what do you offer?
Orders can be placed online at www.bakedincolor.com. In addition to our online offering, we customize cookie colors and packaging to make the perfect dessert or party favor for your special occasion or event.
What advice would you give to others in the community who are thinking about starting their own business?
GO FOR IT! Be patient and stay positive. Work hard and move forward each day. Things will not always go well but don't get discouraged. Some days will bring opportunities and others will bring knocks. Hang in there. It's a long haul. Don't take rejection personally just move on to the next opportunity, of which there are countless. Be aware of the competition but don't get bogged down by it. Network, network, network. It's free to ask so ask others for help; people are generally happy to help. You can learn from most people and often each meeting leads to another opportunity. Follow your instincts but pivot when things aren't going well; cut your losses and move on.
Add a comment