CNC Invites Public To Organization Meeting November 26, 2018, SBNC Seeks Candidates
Details

Written by

Joanne Wallenstein

Hits: 1185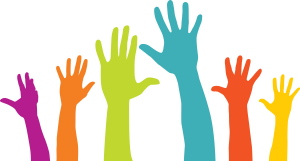 Scarsdale Citizens Nominating Committee ("CNC") invites the public to its first meeting Monday, November 26, 2018 at 8:00 PM in Rutherford Hall in Village Hall, 1001 Post Road, Scarsdale, NY 10583. Come to the meeting to learn more about Scarsdale's non-partisan system for selecting candidates to run for Village office on the Scarsdale Citizens' Non-Partisan Party slate. Scarsdale Public Television will record the meeting.
The CNC consists of 30 elected Scarsdale residents who represent their neighborhood election units (Edgewood, Fox Meadow, Greenacres, Heathcote and Quaker Ridge). Ten new members are to be elected to the CNC in a village election held each November to serve a staggered three-year term. In addition, this year three additional members are to be elected to fill vacancies on the CNC in classes presently serving. The volunteer group will meet from November to January to seek, interview, and evaluate potential candidates to run for Village office. This year the CNC will nominate individuals to run for Mayor and three openings on the Scarsdale Village Board. Mayor Dan Hochvert will be finishing his two-year term as Mayor. Trustees Matthew Callaghan and Carl Finger will be finishing their second two-year terms and Trustee Seth Ross will be completing his first two-year term. The General Village Election will be held at Village Hall on Tuesday, March 19, 2019.
Scarsdale's non-partisan system has been operating successfully for over 100 years, following a contentious election in 1909. The goal of the non-partisan system is to attract qualified citizens who would otherwise avoid campaigning, but would be willing to run for office. The CNC's deliberations and due diligence on all potential nominees is kept confidential to further encourage well-qualified volunteers to apply for a spot on the non-partisan slate. Typically there are four non-elected and non-voting administrative members of the CNC present to insure adherence to the procedural requirements of the Non-Partisan Resolution. Potential candidates also have the option to run for office outside of the Non-Partisan System under provisions of New York State law.
Are you interested in running for Mayor or Trustee? Do you know someone who would serve the Village of Scarsdale well? Contact the CNC Chair, Jon Mark, at 914.472.4053 or jmark58@aol.com or CNC Vice Chair, Tim Foley whose contact information appears above.
Final deadline for submission of Biographical Form to the CNC is 5:00 PM January 18, 2019.
School Board Nominating Committee Seeks Candidates

The deadline for candidates running for membership in the School Board Nominating Committee to submit their bios and petitions is Monday, November 19th at 5 PM. The forms remain available at the SBNC website here.
The election for SBNC members will take place on Tuesday, January 8th at the Scarsdale Middle School.
Scarsdale Business Alliance Hosts First Meet and Greet
Details

Written by

Joanne Wallenstein

Hits: 2821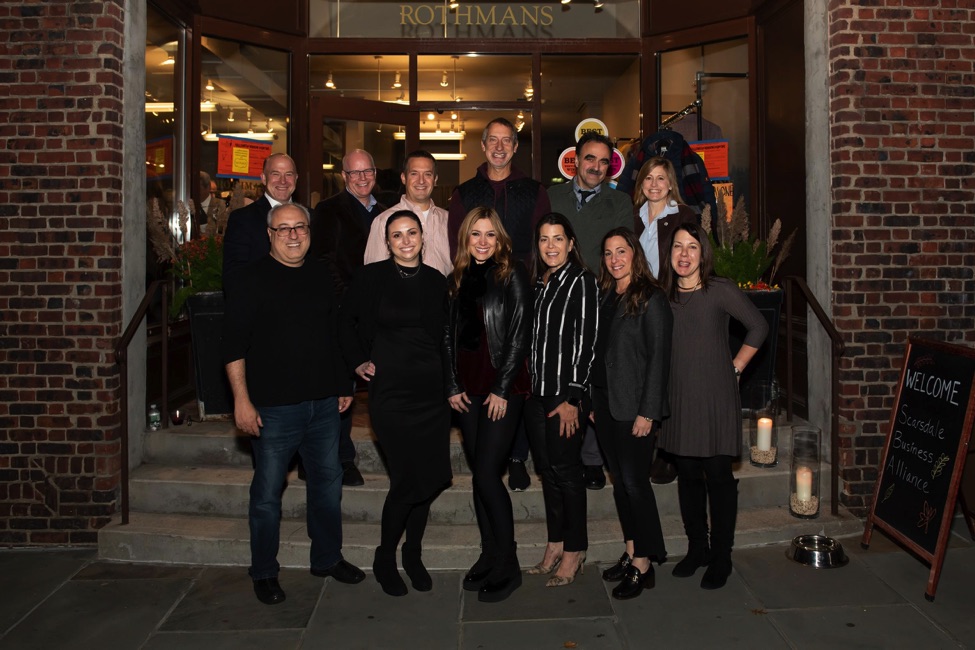 Mike Wilson, Andrew McMurray, Dean Morretta, Ken Giddon, Anthony Barreira, Jane Veron, Jeff Rosen, Essie Cohen, Marcy Berman-Goldstein, Darci DeMatteo, Dina Grossman, Nancy ChochrekThe Scarsdale Business Alliance (SBA) is a new, non-profit organization dedicated to supporting the Village of Scarsdale and its local businesses. On Thursday night, October 25th at Rothmans of Scarsdale, more than 50 people gathered to learn about the SBA and connect with the local business community. Trustee Jane Veron and Mayor Dan Hochvert were in attendance to introduce the Board of Directors and Executive Director, Darci DeMatteo.

The SBA was created to foster cooperation and innovation in local businesses. Scarsdale is fortunate to have many large independent successful retail businesses along with new emerging entrepreneurial ventures. There is also a robust contingent of realtors, banks and independent practitioners throughout the area that support the community. The SBA looks to combine all of these elements, and work closely with Village government to improve Scarsdale and create a vibrant downtown. It is easy to track the SBA on Instagram at @scarsdalebusiness.
"I am so excited to be a part of this. I have worked with businesses in other parts of Westchester and the SBA board is active and creative. I believe that we will help to accomplish great things for Scarsdale," said Darci DeMatteo, SBA Executive Director.
Jane Veron, Scarsdale Village Trustee and SBA Liaison said, "In a matter of a few months, the newly formed Scarsdale Business Alliance, with its professional Executive Director and top-notch board, has built a dynamic and high growth organization of dedicated merchants and service providers. The SBA is poised to make Scarsdale a preferred place for shopping, dining and gathering. With a laser-like focus on creating relevance for our local retail hubs, the SBA has big plans to bring events and value-added services to its consumers. The SBA has also forged strong ties with the Village government and is already collaborating on a range of policy issues."

Upcoming events include Light the 'Dale on Friday evening, November 30th, in Boniface Circle from 5:00 pm - 7:00 pm, co-sponsored by the Scarsdale Business Alliance, The Acceleration Project (TAP) and the Village of Scarsdale. Langes will again, generously donate hot chocolate, and the festivities will feature caroling, crafts, the holiday lighting, Santa and food stations provided by SBA's own Popojito.
A holiday shopping event will take place on Thursday, December 6th through Saturday, December 8th, featuring participating SBA Merchants in Scarsdale Village, Golden Horseshoe, Five Corners and Colonial. Stores will stay open late on Thursday until 8:00 pm. There will be incentives, discounts, and giveaways at many of the participating shops and large collaborative raffle prizes with gift cards to your favorite stores and restaurants.
To learn more about the SBA, become a member, or offer suggestions, please reach out to Executive Director, Darci DeMatteo (darci@scarsdalebusinessalliance.com).
Scarsdale Business Alliance Board of Directors
Executive Director: Darci DeMatteo
President: Essie Cohen, BLVD
Vice President: Marcy Berman-Goldstein, I Am More Scarsdale
Treasurer: Jeff Rosen, Popojito
Secretary: Dina Grossman, Great Stuff
Colonial Liaison: Jamie Steinthal and Michelle Adams, Meritage
Commercial Business Liaison: Nancy Chochrek, Houlihan Lawrence
Communications Chair: Ken Giddon, Rothmans
Five Corners Liaison: Dean Morretta, Vintology
Garth Road Liaison: Joseph Spadafino, Allstate Insurance
Golden Horseshoe Liaison: Karen Tolchin, Current Home
Government Liaison: Scarsdale Village Trustee Jane Veron
Membership Co-Chair: Andrew McMurray, Zachys
Membership Co-Chair: Mike Wilson, Wilson & Son Jewelers
Property Management Liaison: Anthony Barreira, Scarsdale Improvement
Small Business/Professional Liaison: Jennie Kramer, Metro Behavioral Health Associates
TAP Liaison: Dalya Khan
TAP Liaison: Amy Nadasdi
Phase II of LED Streetlight Pilot is Underway
Details

Written by

Joanne Wallenstein

Hits: 1200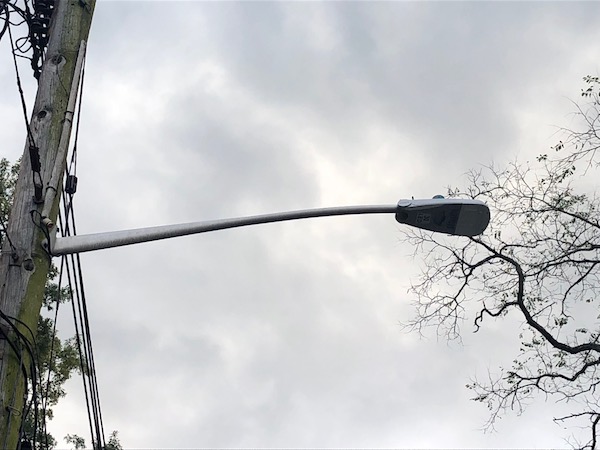 Phase II of the Village's successful LED Streetlight Conversion Project, a pilot involving residential roadway lighting, is launching today. LED streetlights for the Phase II pilot have been installed at 11 locations throughout the village, as depicted on the maps available online and provided on pages two and three of this press release.
The Village wants to hear what Scarsdale residents think about the new LED streetlights!
During the one-month pilot period, they ask that residents visit locations depicted on the maps and provide feedback by emailing LED@scarsdale.com or by dropping-off written comments at Village Hall in the LED comment box located at the first floor service counter. Subject to the results of this pilot, all remaining standard streetlight fixtures will be upgraded to LED, so now is the time to express your opinion.
The first phase of the LED Streetlight Conversion Project, streetlights on High Traffic Roads and locations with Town and Country fixtures, was completed in May 2018. Approximately 300 fixtures were converted to LEDs and the fixtures have since performed well. The Phase II LED fixtures differ from the High Traffic Road fixtures in that they are intended for residential roads.
The Ad Hoc Committee on LED Lights, formed by the Village Board in April 2015 and tasked with conducting research and making recommendations to improve street lighting, reduce costs for electricity and fixture maintenance, and conserve energy, has been highly successful in their efforts. Additional information, including Committee updates and reports, is available from the Scarsdale LED Streetlight Project webpage, or by emailing LED@scarsdale.com.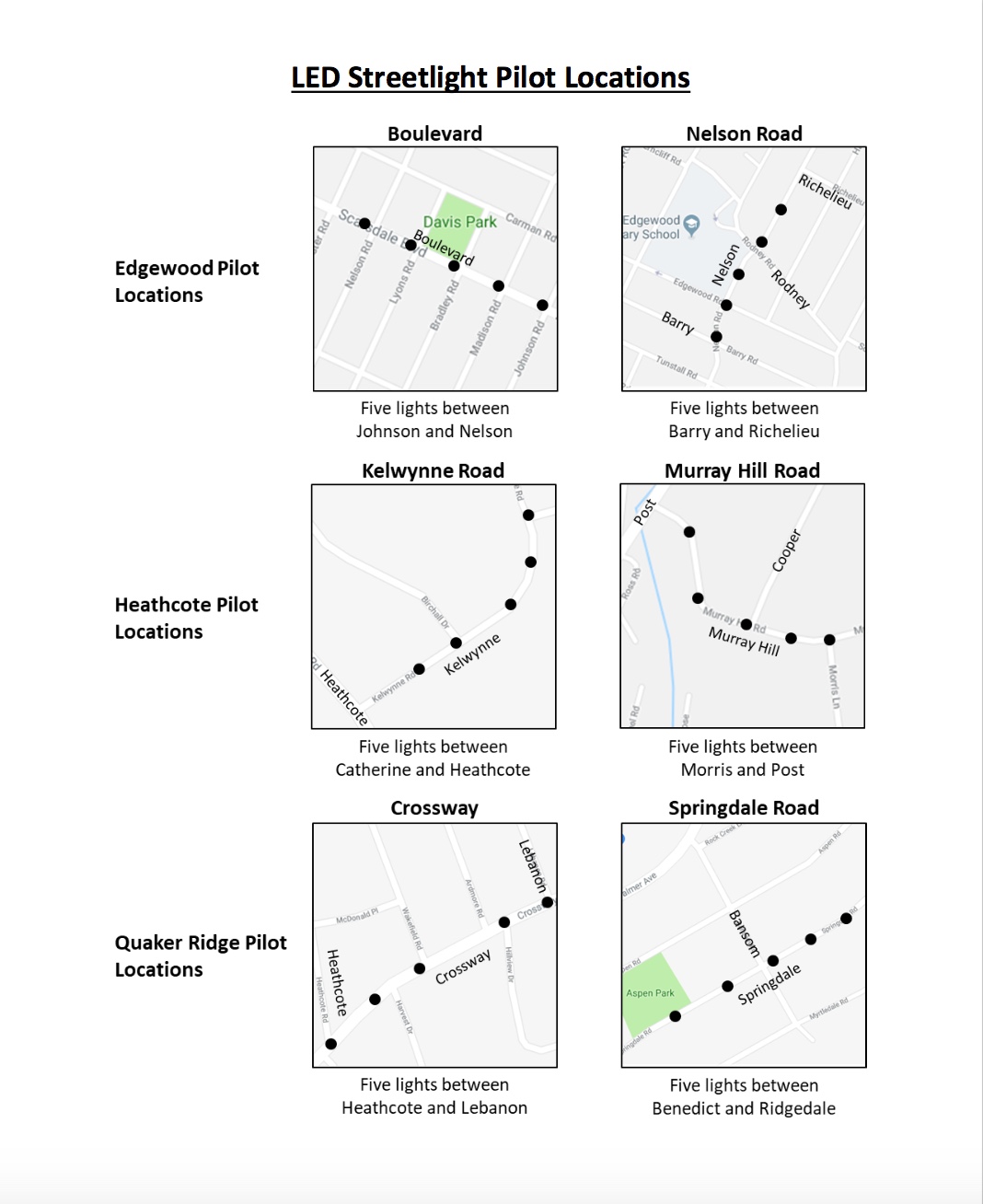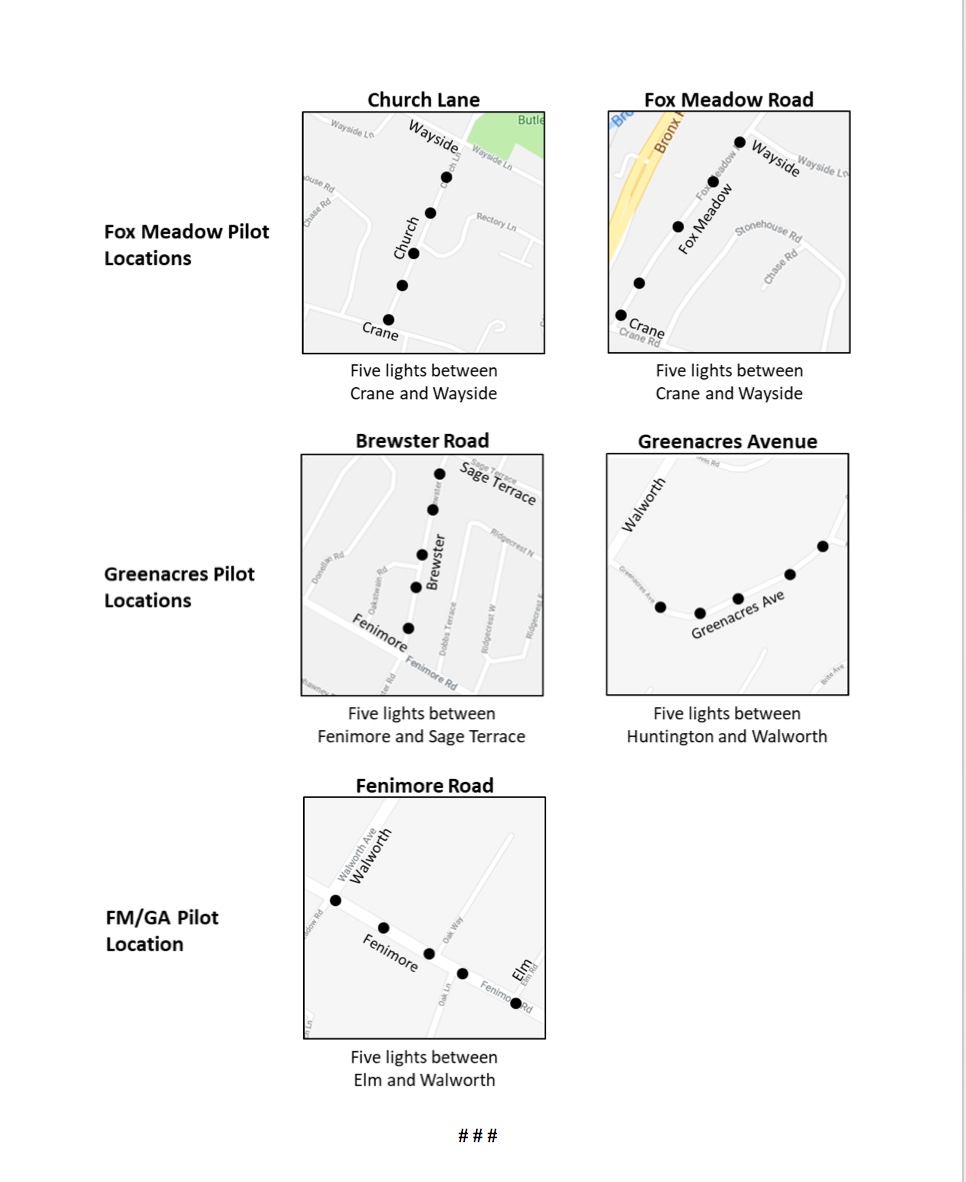 Earl the Pearl Monroe to Speak at Scarsdale Synagogue
Details

Written by

Joanne Wallenstein

Hits: 1248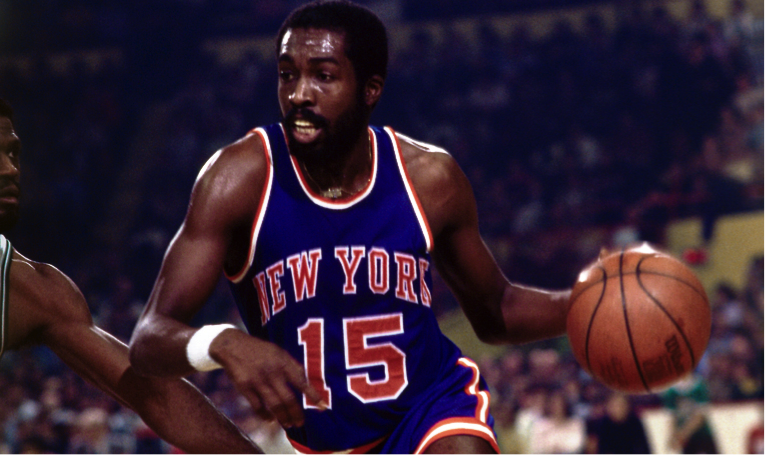 Basketball fans of the of the late 60s and 70s will have the opportunity to see and hear from NBA legend and former New York Knicks and Baltimore Bullets superstar, Earl the Pearl Monroe on Sunday morning, November 11th at Scarsdale Synagogue Temples Tremont and Emanu-El, at 2 Ogden Road in Scarsdale. Earl Monroe is a member of the New York Knicks 1973 championship team, four time All-Star, member of the Hall of Fame and voted one of the 50 greatest players in the history of the NBA.
Dan Alpert, co-President of Brotherhood says "It's truly an honor for Brotherhood of Scarsdale Synagogue to host NBA legend, Earl the Pearl Monroe, who many of us grew up idolizing in the late 60s and 70s. Not only was he a transformative player with his patented spin moves, Monroe has been involved in many community service projects and philanthropic endeavors. He is one of the true gentlemen of the game. There will also be a raffle and silent auction of Monroe related memorabilia. Everyone in the local community is welcome."
Mr. Monroe will speak about his experience in the NBA beginning at 10 am. A breakfast comprised of bagels, lox and pastries will be served beginning at 9:30 am. Signed memorabilia will be raffled during the program.
Members of the public of all ages are welcome to attend. Admission is $30 per person ($25 for synagogue members). Children under the age of 12 eat free if accompanied by a paying adult. RSVP's are appreciated to ensure ample food by calling the Synagogue office at 914.725.5175 or by emailing brotherhood@sstte.org. Admission fees and raffle proceeds will support this and other programs organized by the Synagogue's Brotherhood.
Scarsdale Synagogue President Karen Chapro expressed her deep appreciation for Brotherhood Co-Presidents Dan Alpert, Richard Primoff and David Nodiff, for organizing the Earl the Pearl and other Synagogue programs: "Dan, Richard and David have done a phenomenal job lining up an incredible series of really interesting, high-quality programs for 2018-19 on a broad array of different topics. My husband couldn't be more excited to hear Earl the Pearl. I am just blown away by the overall calendar they have put together. I couldn't be more grateful to have such wonderful and committed volunteers in our community!"
Scarsdale Synagogue is a reform Jewish synagogue located at 2 Ogden Road, Scarsdale, NY 10528. 914-725-5175. www.sstte.org.
Pulitzer Prize-Winning Journalist and Author Linda Greenhouse to Speak at LWVS Food for Thought Luncheon on November 1st
Details

Written by

Joanne Wallenstein

Hits: 1291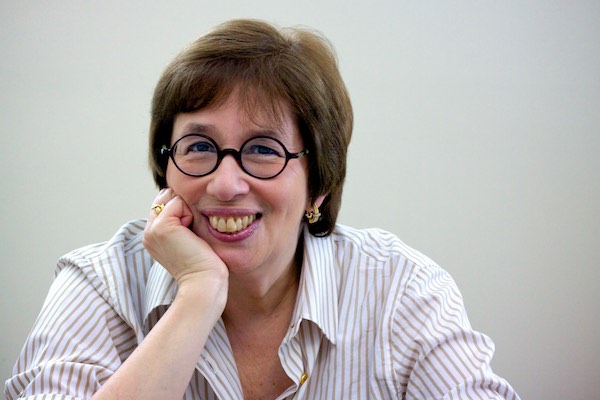 Linda Greenhouse, the Joseph Goldstein Lecturer in Law at Yale Law School and former Supreme Court correspondent for the New York Times, will be the League's Keynote Speaker at its annual Food for Thought Luncheon on Thursday November 1 at 11:45 am at Scarsdale Golf Club. Ms. Greenhouse will speak about the Supreme Court, upcoming cases to be heard by the Court and the recent nomination process of Brett Kavanaugh.

Linda Greenhouse is the Joseph Goldstein Lecturer in Law at Yale Law School. She assumed that position in 2009 following a 40-year career at the New York Times. From 1978 until 2008, she was the newspaper's Supreme Court correspondent and currently writes a biweekly opinion column on law as a contributing columnist.

Ms. Greenhouse received several major journalism awards while covering the Supreme Court, including the Pulitzer Prize (1998) and the Goldsmith Career Award for Excellence in Journalism from Harvard University's Kennedy School (2004). In 2002, the American Political Science Association gave her its Carey McWilliams Award for "a major journalistic contribution to our understanding of politics."

She is a former member of the Harvard University Board of Overseers and serves on the governing boards of the American Academy of Arts and Sciences, Phi Beta Kappa, and the American Constitution Society. She is one of two non-lawyer members of the American Law Institute, which in 2005 awarded her its Henry J. Friendly Medal. In April 2017, she became the first female president of the American Philosophical Society, the nation's oldest learned society, founded by Benjamin Franklin in 1743.

Her biography of Justice Harry A. Blackmun, Becoming Justice Blackmun, was published in 2005. Her other books include Before Roe v. Wade: Voices That Shaped the Abortion Debate Before the Supreme Court's Ruling, co-authored with Reva Siegel; The U.S. Supreme Court: A Very Short Introduction; and The Burger Court and he Rise of the Judicial Right (with Michael J. Graetz). Her most recent book is a memoir entitled Just a Journalist, published in 2017 by Harvard University Press.

For further information and to purchase ticket(s) using a credit card or PayPal, please visit the LWVS website at LINK www.lwvs.org and select Event Ticket.