LWVS Poses Questions On Facilities Planning
Details

Written by

Joanne Wallenstein

Hits: 1840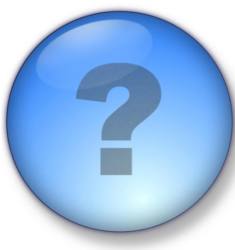 The following statement from the League of Women Voters of Scarsdale was read by Mary Beth Evans and Linda Doucette Ashman at the July 6 meeting of the Scarsdale Board of Education.

The LWVS Committee studying the District Facilities Bond appreciates the Board of Education's June 27th invitation to community groups to comment on facilities issues; however, we will instead take the opportunity today to share with the Board and the public background on the League's study process and what we need from the District in order for our League membership to be in position to evaluate a bond proposal.
The League of Women Voters of Scarsdale is a nonpartisan political organization that promotes political responsibility through informed and active participation of citizens in government, and we only take a stand on issues after careful member study, discussion and consensus.
In order to educate members of the League and the public on the school facilities bond, our eight-member study committee is committed to an open-minded approach to fact-gathering based on a framework of multiple, objective lines of inquiry broken into three main areas: (1) decision making process, (2) educational value, and (3) cost benefit analysis.
Despite all the information that the District has provided to date, we struggle to conduct our study due to numerous factors, including the:

(1) Rapid pace of the process;
(2) Overwhelming volume of data being presented at each public meeting;
(3) Constant shifts in narrative following real–time District decision-making;
(4) Substantial number of remaining unknowns pending future results from Board requested professional analyses;
(5) Growing list of yet to be answered League and community member questions; and
(6) Most importantly, the absence of a clear statement of the Board's overall objective as it relates to the quality of our schools and Scarsdale's educational values.

Without adequate time to process consistent information, clear, research-based criteria for assessment, and a coherent picture of what our buildings need to provide in order to preserve and enhance a high quality Scarsdale education, members of the League and the community lack the tools needed to evaluate a facilities bond proposal. Both the League and the public's informed perspective depends on answers to such key questions as:
• What is the School Board's decision-making process for building community-wide support? And what has the School Board done or plan to do to actively engage and inform District residents, parents, students, and educators so that we may realize a shared educational vision and achieve broad community support for the proposed work in the Bond?
• What educational needs and community values are met by the proposed facilities projects? And what is the objective standard and reference point for measuring whether the recommended work will achieve optimal learning environments for all Scarsdale students now and into the future?
• What are the benefits and cost justifications of the proposed projects?
A successful District bond proposal that makes sense for our community requires us to work together. To this end, it would be helpful if we all start from the same place and proceed forward together in a methodical manner, with a shared understanding of the basic underlying assumptions and overall District goals and educational values driving the process that a proposed facilities bond will address.
Sincerely,
Mary Beth Evans, Chair School Facilities Bond Study Committee
Linda Doucette-Ashman, President League of Women Voters of Scarsdale

LWVS District Facilities Bond Study Committee Questions to School Board & Administration at July 6th Board of Education Meeting
1) When will you make public the corrected financial analysis comparing the long-range costs of a Greenacres renovation vs. a new building?
2) When can we see a side-by-side comparative analysis of the benefits of a Greenacres renovation vs. a new building? It is our understanding that the question of whether a particular investment is worth it to the community is cost-value equation.
3) While it's clear that the quality of our teachers is the most important factor in our children's education, we are surprised to learn that the "model program" that was a meaningful benchmark in prior Greenacres building committee work involving our faculty is now being disparaged. Can you please clarify?
4) In your decision to move forward today, what methods, information and criteria did you use to evaluate the level of community buy-in and support for the current proposal and scope of the bond that we learned about at today's meeting? What challenges do you see in achieving community buy-in for your decision between now and mid-December and what is your process for meeting those challenges to ensure community support?
Add a comment
A Sustainable Long-Term Plan for Greenacres
Details

Written by

Joanne Wallenstein

Hits: 2825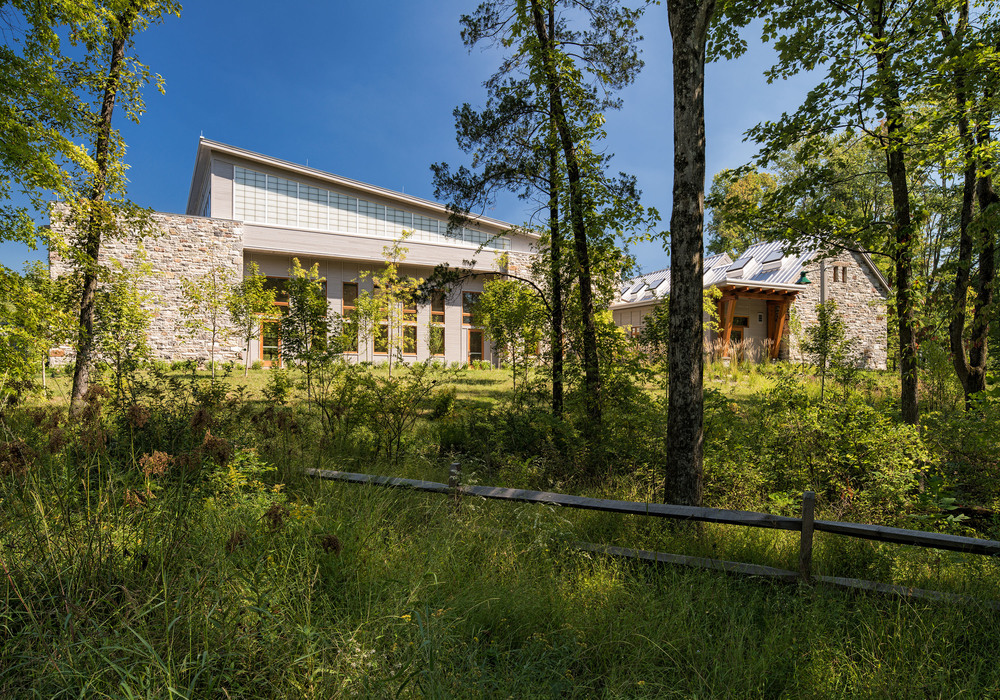 (This is the opinion of site founder Joanne Wallenstein) As I watched the joyful graduation of the 100th class of Scarsdale students this week, and reflected back on the districts celebrated past, I could not help but think about what the next century might bring to our schools. The community is on the brink of making some big decisions that will affect those who live here and those yet to move in for the next 100 years. Sixty to seventy million dollars in expiring debt poses the opportunity for a new bond referendum for major facilities improvements to district schools. Where should those dollars go? If we are to continue our tradition of educational excellence what should guide our decisions? What do we need to consider?
The prior administration had put off repairs at Greenacres School, saying that the issues were too large to be included in the $18 million bond in 2014. Instead, they made a promise to residents that the 2017 bond would be used to address these problems.
In the past few months we've heard many passionate voices speak out on how the district's funds should be spent and who and what matters most. A chorus of opinions has dominated the discussion about Greenacres, often drowning out any meaningful conversation about the facts or development of a long-term vision for the Scarsdale Schools.
The loudest and most persistent voices have been those of people who live near the field and want to preserve the view from their windows. They have spoken passionately about the need to maintain the green. Many of these residents are older and saw their children graduate from Greenacres decades ago. They look back wistfully at their children's experience and say it was good enough then and question why is it not good enough now.
Another section of the choir is those who fear that local costs will spiral out of control. This group has pushed the district to limit school budget increases to the state imposed tax cap. They contend that any new building projects should be tax neutral. Though these folks also moved to town because of the schools, now that they're here, they can't see the value in additional investment in the district. They say they believe in the schools, but that the school should do more with less. This groups speaks of maintaining manageable taxes so that older people can remain in their homes and enjoy their retirement in Scarsdale.
More recently another section joined in, singing another tune. Late to the party were the parents of children soon-to-be or now attending Greenacres School. They are environmentally conscious and aware of the potential risks of lead and asbestos abatement and lead pipes. They've read the research about air quality and the abundance of light and it's effect on the education experience. They put a high priority on safety and are concerned about the fact that the building has no fire sprinklers and the risks posed by the lack of a proper entry for drop off and pick up. They are horrified at the idea that their children will be inside the school during the three-year renovation.
Beyond concern for their own children, they see that the environment is at risk from misuse of natural resources, inefficient energy systems, irresponsible waste disposal and global warming. They want to safeguard their families but also want to do what's right for the earth.
The last group in the chorus hasn't arrived in town as yet. They're the families of the future who will be looking for a safe, clean, school for tomorrow for their yet-to-be-born children. They won't stand for a school that is not up to code and will expect Scarsdale to provide superior facilities to match any of the best public or private schools this country has to offer. These are the neighborhood's future, the people who will buy all of our homes.
Who should rule the day?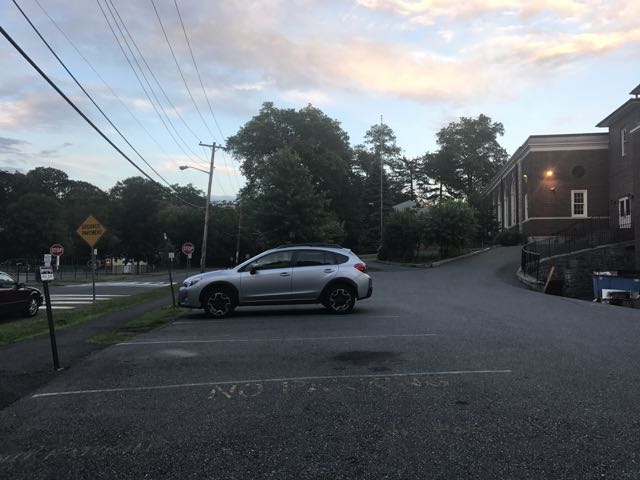 My vote is for the children – those currently in town and those yet to come. We have to make them our priority by providing schools that set new standards.
To those who say the community won't support a new school, just look at what happened when the library board proposed an ambitious $19 million renovation and expansion of the library. Critics said "no way" but in the end the community rallied around this investment in Scarsdale's infrastructure. Consider the results of the 2017 Scarsdale Village election where a new political party was formed to advocate for "fiscal prudence." When the votes were counted this new party was soundly defeated by a 2-1 majority. What's the lesson here? Don't let the loudest voices distract from the true will of the community to invest in what makes Scarsdale pre-eminent.
The current plan to renovate and expand the Greenacres School while leaving major parts of the 100 year-old building untouched just won't do. The persistent moisture problems won't go away, the air quality in the majority of the building won't be up to snuff, the pipes will continue to leach lead into the water, there will be no fire sprinklers and much of the remaining building will need to be repaired in the next five years.
The new portions of the building will extend to the curb on two sides of the building and will not conform to local zoning code. Instead of a thoughtful layout, we'll have a maze of rooms shoehorned onto an inadequate site. An imposing three-story structure will loom over Huntington Avenue, becoming a visual obstruction and an eyesore. Two of the buildings three facades will be demolished, eliminating the historic elements that some say they wish to preserve. Rather than address the traffic and parking problems and issues of access to playgrounds and fields, this new addition will exacerbate the situation.
At what price? According to the administration, this $30 million investment and an additional $7 million in subsequent facilities repairs will only last 30 years. Kicking the can down the road, the problem of Greenacres will again be on the board's agenda far too soon.
The answer is simple. Listen to the voice of reason and come up with a long-term solution. Consider the kids: both for today and tomorrow. Build an educationally superior, safe, sustainable school that will last another 100 years.
(Note: the Board of Education, Administration and District Architects will meet again on Thursday July 6 at 9 am. See a note from the School Board concerning the meeting here)
Add a comment
Schools Foundation Presents $263,000 to the Scarsdale Schools
Details

Written by

Joanne Wallenstein

Hits: 2489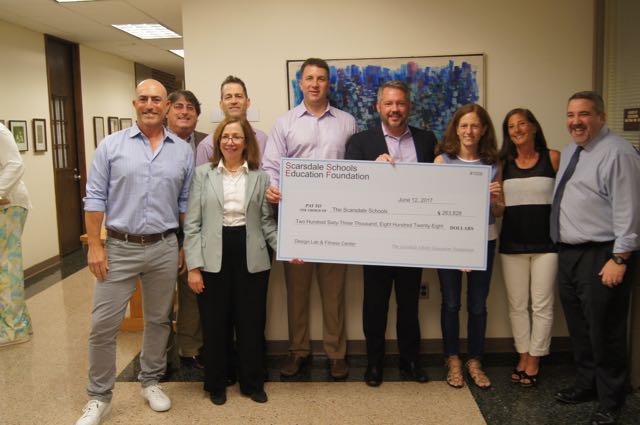 The Scarsdale Schools Foundation made good on their pledge to finance a design lab and fitness center at Scarsdale High School, presenting a check for $263,828 to the Board of Education on Monday night June 12th. This contribution brings them another step closer to completing their campaign to raise a total of $2.25 million for improvements to the high school.
Steve Seward, Executive Director of the Scarsdale Schools Foundation explained that the Foundation is still soliciting leadership gifts and smaller donations as they seek to raise the last $100,000 to meet their goal.
In addition to soliciting gifts from major donors, the Foundation launched a campaign to sell engraved brick pavers that will line the garden adjacent to the new learning commons. These will be laid out in walkways in a large chess-board design and the pavers will recognize donor gifts honoring students, graduates, teachers and teams.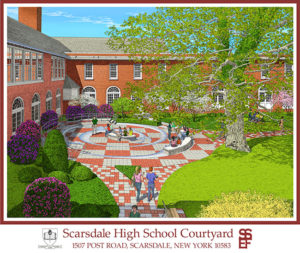 The new learning commons currently under construction will be the most modern space in the high schools and will serve as a gathering space similar to a student union at a college. The design lab will be adjacent to the commons and will be modeled after innovation labs at universities.
Commenting on the success of the campaign, Seward said, "We are gratified at the response from the community. Donors come from a cross section of the community including parents of elementary, middle and high school children and even empty nesters. In addition to finishing the capital campaign these funds provide program grants for innovative programming in all seven schools. The funds supplement the district budget and create programs that don't fit within the financial limitation of the operating budget. These programs are too good to miss and including maker spaces, gaming and simulation and innovation in technology, the arts and athletics."
Learn more about the campaign and see how you can get involved here.
Add a comment
Scarsdale Forum Names Committee Chairs and Board of Directors
Details

Written by

Joanne Wallenstein

Hits: 1928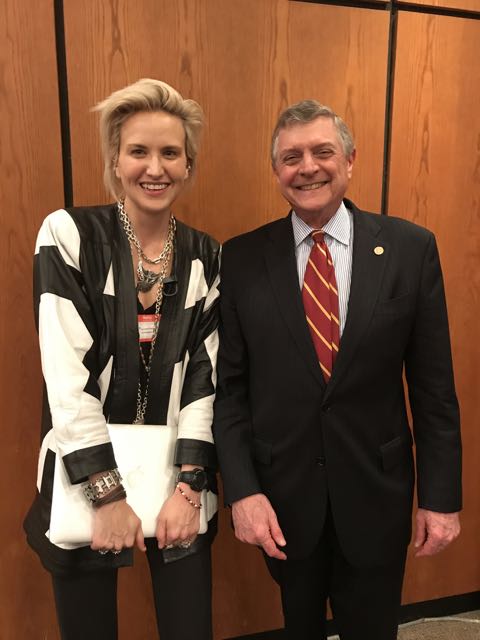 The Board of Directors of the Scarsdale Forum is pleased to announce committee chairs for 2017-2018. Following the Forum's by-laws, Forum President ML Perlman presented a slate of nominees, which were voted upon by the Board of Directors. Perlman spent over two months interviewing countless members of the Scarsdale community including Board Members, Committee Members, Committee Chairs, leaders of other community non-profit Boards with similar appointment responsibilities, Forum Members, and non-members to solicit their views about potential chair candidates. She also spoke to the nominees and asked for their ideas about how to continue enhancing the Forum's mission making recommendations about important Scarsdale civic issues. According to Perlman, "as Forum President, the By-Laws provide me with the responsibility of proposing Committee Chairs to our Board for review. I undertook this task with patience, deliberation, inquiry, and with a focus on encouraging new people – sometimes very new members – to take on leadership roles. The latter component is the part that I thought was a special opportunity that I was uniquely capable of providing. Jon Mark and I have stated that we are pursuing a theme of mentorship – but specifically a mentorship that allows new faces to step up into leadership positions – not just membership positions."
Committee Chairs
Assessment*: Robert Berg
Audit: Thomas Giordano
Communications: Jon Mark
County Fiscal Affairs: Mark Lewis
Development: Ed Morgan
Education: Mayra Kirkendall-Rodriguez and Carlos Ramirez
Fiscal Affairs Scarsdale: Justin Arest
Hospitality: Lisa Van Gundy
Intergovernmental Relations: Jon Mark
Investment: Randy Guggenheimer
Membership: Bruce Wells and Dara Gruenberg
Municipal Services: Madelaine Eppenstein
Neighborhood Character: Susan Douglass
Non-Partisan Procedures: Eli Mattioli, Tim Foley, Jill Spielberg
Policy: Eli Mattioli and Eric Jaffe
Program and Speaker Series: Dave Irwin and Barry Meiselman
Recreation: Robert Harrison and Gabrielle Wise
Special Events: Lena Crandall and Linda Blair
Sustainability: Michelle Sterling and Darlene Lefrancois Haber
Zoning and Planning: Randi Culang and Richard Pinto
*A vote for co-chairs for the Assessment and Recreation Committees will take place at a later date.
The Board of Directors also approved the Executive Committee.
Executive Committee
ML Perlman
Jon Mark
Randy Guggenheimer
Susan Douglass
Lena Crandall
Justin Arest
Madelaine Eppenstein
Michelle Sterling
Tim Foley
At the Forum's annual membership meeting on May 8th, the Forum's Nominating Committee comprised of Chair Howard Nadel and members Tim Foley, Robert Harrison, Carlos Ramírez, and Mayra Kirkendall-Rodríguez presented Jon Mark as Vice President and Judy Kerr, Jon Krisbergh, and Ron Schulhof as Directors-at-Large. The slate was voted upon by the Forum's members. Incoming Forum Vice President Jon Mark is "honored to be joining the other Forum officers and Board members and looks forward to working with them and the membership over the coming year." The 2017-2018 Nominating Committee will be chaired by outgoing Forum President Lena Crandall; Carlos Ramírez is staying for a second term and will be joined by Justin Arest, Dara Broxmeyer Gruenberg, and Elizabeth Guggenheimer.
According to Perlman, her "vision for this organization is for it to be one of the organizations to which every Scarsdale resident in town belongs. The Forum should be a place for any resident to find relevant information on their interests within the Village – as well as mentorship and encouragement to deepen their involvement in Village affairs through volunteerism in Village Boards & Councils, and eventually running for elected office if they choose. I believe that the Chair positions I have proposed bring us closer to that goal by extending the reach of our leadership beyond what we have known in recent memory. With the energy, diversity, and insight of our Board, I believe we can become even more relevant – and thereby substantially increase our membership."
She encourages 'all residents of the Village of Scarsdale and the Mamaroneck Strip to become members of the Scarsdale Forum.'
Add a comment
A Matter of Trust: Concerns with Credibility and Competency of District Architect, BBS
Details

Written by

Joanne Wallenstein

Hits: 3605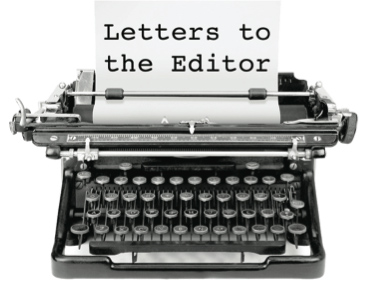 (This letter was sent to Scarsdale10583 by Jon Krisbergh) To the Editor and the Scarsdale Community:
It was clear at the Board of Education's, May 22, 2017 meeting that both the Board and many of the community members in attendance were surprised by the presentation of the newly hired district architect, BBS. In a 2.5-hour presentation outlining its proposal for all 7 District school buildings, including Greenacres, the architect called his credibility into question and minimized the needs of the Greenacres School to justify an inadequate solution that does not have the student's best interests in mind.

The Scarsdale community must not allow the Administration and Board to pursue the plan as presented and community members must voice their opposition to this poorly thought-out proposal.

It has been raised before in Scarsdale10583 and at previous Board meetings that parents and residents have serious safety concerns with any major renovation that is to be carried out with the children in the school. It will put children in harm's way and subject them to dangerous environmental hazards such as asbestos, lead paint and harmful noise levels. BBB's proposed renovation leaves the children in the school during the project and does not provide for trailers. BBS provided no environmental impact analysis and dismissively suggested that such renovations could be done with children in the building without providing any detail about how that would be accomplished.

The architect gave no comfort to the Board or the community that it would take these safety concerns seriously or that it would prioritize children's safety. Unfortunately, the regulations the architect relies on to justify his dismissal of these concerns are rooted in reporting by the architects, engineers and contractors that perform the work, not in actual oversight or monitoring.

Even with the best intentions to abide by the regulations, too many instances of accidental exposure during school renovations have occurred to allow a renovation to take place while the children are in the school. But there are other red flags in BBS's proposal that should give us pause.

Cost Analysis Missing
As has been raised many times before, including by the Education Committee of the Scarsdale Forum's November 3, 2016 Report, the School Board and the community need to have a solid understanding of the costs associated with the proposed project.
BBS did not provide any cost estimates or show any level of analysis into the costs of its proposal. Further, there was no option for a new school building for Greenacres even though Dr. Hagerman stated that the architect was tasked with considering such an option. The architect simply said a new school would cost twice as much as the renovation. With no numbers or analysis presented, the community is left with taking the architect's word.
Can we believe that a renovation – one that's claimed to be "better" or at least more substantial than the previous renovation proposal – will cost significantly less than a new school? In addition, there was no analysis of cost-savings over time with new and more efficient infrastructure in a new school or consideration of the limited useful life of the renovated building.

Understating the Needs of Current Greenacres Building
We should also be concerned about how the architect is addressing the problems with the current Greenacres building – a 100-year-old building that previous architects and engineers determined needed significant infrastructure improvements to keep it viable.
They understate the costs of what needs to be done to the school to make it an acceptable building for our students. Take a look at the example of the roof's continued use. The previous engineer reported it would need replacing in 7 years; however, BBS did not include an update of the roof in its proposal since his scope was 5 years, ignoring a major capital need that will be emergent in the very near-term.

Worse, the previous engineer and architect stated a new HVAC systems was required for the school; BBS says that the HVAC system is in acceptable condition, acknowledging that, at a minimum, a new boiler will be necessary in the near-term (no boiler is included in their proposal). However, they admit they never viewed the previous air quality studies and did not conduct their own – they merely walked through the classrooms and did a "smell-test." If they are going to contradict a previous engineering study, we must demand that, at a minimum, they should review the previous study and do their own analysis.

The proposed renovation does nothing to address the "old bones" and aging infrastructure of the 100-year-old school. In the long-run, the renovation will be more expensive and require additional spending to fix the aging infrastructure. We should not be asked to approve a plan based on their estimates of "immediate" needs if additional spending is hidden from view.

Lack of Detail
In addition to obfuscating about the actual needs of Greenacres Elementary and the cost of its proposed project, the presentation itself lacked the professionalism and detail we would expect for the size and scope of this project.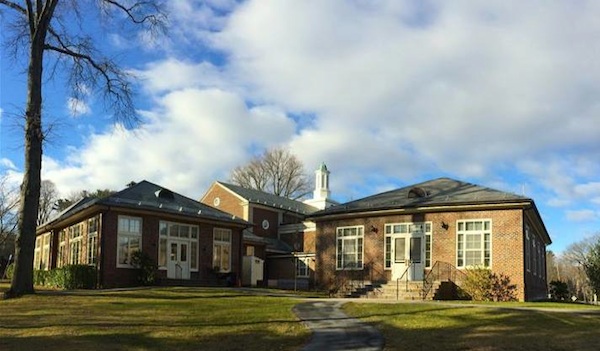 Last summer the previous concerns were raised about the efficacy of the previous architect when it was discovered that their square-footage measurements grossly over-stated how big the core classrooms would be after their proposed renovation was completed. BBS did not even include square-footage measurements in its drawings. The District laid out criteria for classroom size based on square footage requirements in the Model Program which allow the District and the community to objectively evaluate the effectiveness of the proposed project. By omitting square footage measurements in the drawings, the architect has prevented any ability to conduct such an evaluation or understanding of compliance with the Model Program. In fact, as with the last proposal for a renovation, it appears that many of the core classrooms will remain inadequately small after the renovation – but we can't be sure because the architect did not provide us with the data necessary to understand their proposal.

Us versus Them
One of the more concerning aspects of BBS's presentation was their attempt to distract from its inadequate proposal by attempting to turn Scarsdale residents against one another.
Specifically, the architect provided a misleading representation of the previous spending that each of the District's schools have received through previous bonds. Recognizing that they could present an image that Greenacres had received a similar amount of funding as other schools by limiting how far they looked back, the architect stated that Greenacres received 6.5% of bond funding over the last 10 years. This omits the fact that major projects funded by bonds occurred just prior to the 10-year cut-off. The architect should have presented spending over the past 20 years to more accurately capture the inequitable attention Greenacres has received. You can read more about historical spending in the following article-.

In addition, the equitable spending argument is fundamentally flawed – spending should be justified and responsible based on the needs of the facilities, not on whether one school received more than the other. If Greenacres needs a major project, all of Scarsdale should support it, regardless of whether we could spend the money on projects at the other schools that aren't necessary. Greenacres residents supported the previous bonds that did not benefit their school and we have confidence the other neighborhoods would respond in kind at this stage. To argue that bonds will not be supported by members of the community whose schools are not receiving any money in that bond is not only contrary to precedent, but an irresponsible way to choose which projects are needed and justified.

Unfortunately, at the meeting on May 22, BBS did not provide us with the necessary information to make an informed decision about their proposal. Given these initial stumbles, Scarsdale must demand that the architect go back and present a more thorough, thought-out proposal for renovation and, as they were tasked with doing, present a proposal for a new school. Greenacres and Scarsdale deserve an architect that they can trust and rely upon to propose and implement sound facilities strategy and plans. At this stage, we are far from having such confidence.

Jon Krisbergh
Member of the Greenacres Elementary Task Force
www.greenacrestaskforce.org
Facebook: @greenacrestaskforce
Add a comment