The Rush to Flush
Details

Written by

Joanne Wallenstein

Hits: 1925
In the days since the white powder explosive threat, travel has become a whole new game.  We have all become jaded by the usual security routines and learned to leave time to go through hoops and scanners to get onto a plane.  But this week, though we expected increased security when we flew home from a family vacation, we weren't prepared for the absurdity of the new security shenanigans.

Before boarding the flight, every passenger received a full pat-down and all carry-ons were thoroughly scrutinized –no water, mouthwash or even toothpaste would be secreted on board this time. Mothers of young children were pulled aside for even more intensive searches and passengers scrambled to unbuckle, unzip, remove shoes, watches and jewelry … only to re-assemble themselves seconds later.

But the best was the new drill that unfolded on the plane.  Rather than listen to the usual speech about what to do in case of disaster – grab your seat cushion, breathe through the mask, secure the mask on the child – you know it well … we learned that we were to be among the first to be treated to a new exercise.

Our highly-efficient Homeland Security Czar, Janet Napolitano, had managed to effect a policy change in just a day.  Under the new rules, for the last hour of a flight we would not have access to any of our belongings, could not have anything in our laps or be permitted to get up from our seats for any reason. To prepare ourselves, we were told we would be given a warning, ½ hour before this period, to stow our belongings and use the restrooms.  This all sounded reasonable at the start but as the flight unfolded, the problems with the new policy quickly emerged.

As it wasn't a very long flight, lots of activity had to be packed into a very short time span.  The plane took-off, and ascended to cruising altitude, consuming a half hour of flight time. At that point, the flight crew practically sprinted up the aisles, first with the drink cart and then with the snacks, demanding to know what passengers wanted to eat and drink. No problem with leftovers crowding your tray… the flight crew was back in ten minutes to grab and dispose of the meal.  We took a short breather and then were informed that now, and only now was the time to hit the privy.  Realizing that you had to go now or never, caused almost the entire economy cabin to stand up at once to go.  The line extended from the bathrooms at the rear of the plane to the first-class cabin for a full half hour.  Even when we hit turbulence and were told to buckle-up, those who were queued up, stayed up, risking life and limb  to get to the can.

Watching the spectacle unfold it was clear that nothing makes you have to go more than the idea that you can't go later on! And my husband learned something new on this trip – it takes 37 minutes for 200 people to use the toilet, not 30! Subject to the tyranny of our flight hosts, it sure was easy to understand why the second disobedient Northwest Airlines passenger had locked himself in the bathroom the previous day.

Fully relieved, we all buckled in for the last hour of the trip. Games were out as the tray tables needed to be up….all electronic devices were ordered to be off and we wondered if we would be permitted to read.  We caught a stewardess flying by and asked.  She shrugged her shoulders and said, "well the captain is even scaring me! I am headed back to secure myself in my jump seat, but if you hold the book up in the air, perhaps it will be okay."

We sure hoped it would be, because we were warned over and over again that if we failed to be in compliance our names would be added to a list for Homeland Security, and who knew what that could mean! Fortunately we were spared the list, arrived safely and early, as we suspect the pilot was even more eager to get off the ship than the passengers. Leaving the plane we realized how quickly time had flown but also wondered how the new measures could prevent someone from evil deeds during the beginning or the middle of the flight.

Did the new rules make sense?   We can't tell…but here's our advice for any upcoming trips you may take. Make sure to empty your bladder before you climb the ladder. Happy trails to you.
Add a comment
Jenkins Elected Chairman of the County Board of Legislators
Details

Hits: 2528

Democrat Ken Jenkins of Yonkers has been tapped by his fellow Democratic legislators to replace William Ryan as chairman of the Westchester County Board of Legislators and Legislator Lyndon Williams (D-Mount Vernon) will serve as the new Vice-Chairman. Bill Ryan, who represents White Plains and Scarsdale on the Board, won his seat over Robert Hyland by a very narrow margin this past November and was hurt by voter rebellion against high County taxes and spending. Ryan had served as the Chairman for three terms—or six years, and earned an extra $40,000 for the job alongside the $49,200 salary.

In the words of Ken Jenkins, "We are one Board, united behind the common purpose of getting Westchester County back on track and creating a government that operates in a more efficient and transparent manner to meet the needs of all its residents.  In the face of tough economic times, our newly elected leadership is committed to working with the new County Executive and all of our municipal officials to revive the economy, provide much-needed tax relief to our residents and to operate a lean and efficient regional government."
Add a comment
Are You Ready for Botox?
Details

Hits: 4197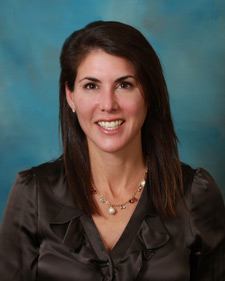 Do you have a coin slot or "11's" between your eyes?  Are you tired of looking angry? Need a lift?  Many people wonder if Botox or Dysport (the FDA approved competitor), Botulinum Toxin-A (BTX) is right for them. Some fear a frozen or scared look, yet desperately need the magical wrinkle eraser. Most importantly people worry, "is it safe?"

Botulinum Toxin-A(BTX) has been used safely for cosmetic use since the 1990's.  It received FDA approval for use in the glabellar area-- those "11" lines or the coin-slot, that eventually remains between your eyes, even when you are not animating your face.  BTX is injected using thin, virtually painless needles into the muscles of the face, and results in a smoother, more well rested, youthful appearance.  When injected by a trained, aesthetically-minded physician, BTX leads to a lifting of the forehead and opening of the eyes with a natural result. There have been no reported cases of BTX causing brain damage or long term side effects.

The entire consultation and treatment takes about 15 minutes. I prefer to talk to my patients first, discussing how BTX works before beginning the injection, so that I can observe the muscles of their face and their animation.  The skin is cleaned with alcohol and the injections take very little time although extreme care is taken to avoid bruising or injecting the BTX in the wrong muscle group.  Many people do not want to look "over done."  A relaxed without frozen result can be achieved or a smooth and motionless look.  I customize treatment for each patient as each individual requires a different number of units and different placement.

When patients ask about treatment in other area of the face, besides between the eyes, I explain that this is technically "off label" use, however, very common and leading to extremely reliable results.  BTX can be used to improve "crows feet" around the eyes, erase the "writing table" from the forehead, smooth the "bunny lines" around the nose and even improve "smokers lines" around the mouth. 

 BTX typically lasts about 3-4 months.  It gradually wears off and people notice that they have more movement of a certain muscle group and the wrinkles come back.  Women with a fast metabolism may require more frequent injections. Some patients find that the effect on certain areas of the face lasts longer than others.   I charge patients by the number of units of BTX injected to achieve the desired result.  Some physicians charge  "by the area." This always works to the physician's benefit and patients pay more.  The evolution of the use of BTX has been rapid.  Antiquated dilutional techniques, limited injection days, and swelling, bruising and droopy eyelid all point toward a physician trained in the "early days" before the more up-to-date injection techniques

 Dysport now competes with Botox for a market share.  Dysport has a more rapid time to effect, usually 1-2 days versus 3-5 days for Botox.  Both BTX products last approximately the same amount of time.  Dysport is about 15% cheaper.
This brings me to cost. Treatment of the area between the eyes (the glabellar region) costs an average patient between $250-400 depending on muscle mass-- both the bulk and the width of the muscle.

Interested in finding out if Botox is right for you? Feel free to get in touch.
Elizabeth Chabner Thompson, MD, MPH
The New York Group for Plastic Surgery
155 White Plains Road, Suite 109
Tarrytown, NY 10591
914-366-6139
http://www.nygplasticsurgery.com/

Dr. Thompson received her undergraduate degree from Yale, attended Johns Hopkins Medical School and did her residency at Harvard hospitals.  She also holds a masters degree in public health from Harvard.  She joined the New York Group for Plastic Surgery in 2007 when they needed an MD to help with breast reconstruction and new cosmetic procedures.  She lives in Fox Meadow with her husband and four children.
Add a comment
Have You Overpaid Your Taxes?
Details

Hits: 1920

According to the Edgemont Community Council, the Town of Greenburgh has almost $2.8 million in excess taxes collected since 1996, in their unclaimed fund account. Rather than refund it, they planned to use $836,000 of it to close their budget gap in 2010.  Monies in this fund derive from banks paying taxes on the wrong property, duplicate payments from homeowners or banks and erroneous account numbers. Though the town claims that they sent letters advising homeowners of funds due to them, many claim that they never received them.
The total in unclaimed funds collected since 1996 was $9.9 million.  In 2008 alone, there was $1.4 million in overpayments, of which $848,000 was returned.   And the amount of these overpayments on an individual basis can be high. One Edgemont resident was owed $11,000 in over-collected funds.

Find out if you're among the hundreds of people due a refund by going to the Edgemont Community Council website and scanning the list of overpayments. If so, see their instructions on applying for a refund.
Add a comment
What Happened to the Reservoir?
Details

Hits: 3295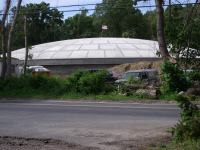 Perhaps you have noticed a large concrete circular structure under construction on Ardsley Road. What is it, and what was there before? According to greenburghny.com, the site was previously home to the Metz Reservoir, which was an open reservoir, constructed in 1904.
The reservoir is part of the United Water New Rochelle, Inc. (UWNR) distribution system and is the primary source of water storage for 12 Westchester County municipalities, including several sections which are located in the Town of Greenburgh.

On January 5, 2006, the EPA enacted a rule to protect public health against Cryptosporidium bacteria, Guardia and other pathogenic microorganisms in drinking water from open reservoirs.

The rule requires public water systems that rely on open reservoirs to either enclose the reservoir or to treat the water being discharged to inactivate potential microorganisms. All public water systems were required to be in compliance by April 1, 2009 or to be on a schedule to meet the deadline. United Water's decision to replace the open reservoir with a covered, ground level, water storage tank was made in response to safety issues and concerns from the Department of Homeland Security about open reservoirs in residential neighborhoods.

However, many zoning regulations were bypassed in the planning and construction of the "flying saucer", as some neighbors call it.  Below find a letter from Edgemont resident Robert Bernstein outlining the process:
(From Robert Bernstein)
As a local civic leader, I have come across many outrageous situations involving the Town of Greenburgh, but none seems to be more exasperating than the current situation involving the federally required renovation of the four-acre Metz Reservoir site along Ardsley Road across from the Greenville Elementary School.
This past January, Town officials allowed United Water of New Rochelle, Inc., the utility which owns the reservoir, to replace it with a massive concrete-covered multimillion gallon storage tank. Such action was in direct violation of the Town's zoning code requiring the utility to first obtain a Special Permit from the Town Board -- required for all construction projects by utilities in residential neighborhoods -- which not only requires notice to all property owners within 500 feet of the site, but a public hearing to consider imposing  "such conditions as the Town Board may deem appropriate" for the protection of adjoining properties and the character of the neighborhood.  

The Special Permit requirement is mandatory and may not be waived. So, the first thing Town officials did for United Water was strip the residents of their right to notice and a public hearing.  

In addition, Town officials waived site plan approval which allowed the utility to avoid having to present a site plan for approval by the Town's planning board, which also would have required notice to the neighborhood.  The waiver required a written finding by the building inspector, the town engineer and the "planning board secretary" -- also known as the Commissioner of Community Development and Conservation -- that the structure being built will not "substantially modify the site" and "will not in any other way have a substantial impact on the character or environment of the surrounding area."   

It's not clear how such a finding could ever have been made. The project required the four-acre site to be removed of all trees and vegetation making it look like what residents there call a "lunar landscape," a new covered structure was being built – residents told the town board it looked like a huge "flying saucer" -- and the installation of a new drainage system -- all changes which do "substantially modify the site."   

And the clear-cutting of the four-acre lot obviously had a substantial impact upon the character and environment of the surrounding area. Just ask any of the neighbors in Edgemont who live there.  Or ask the kids who play in Greenville's playgrounds and playing fields which overlook it. Or just drive by. The condition is plainly visible from the road.  

But it gets worse. Town officials also waived a steep slope permit. The Town Code requires planning board approval prior to disturbance of any excessively steep slopes, defined in the code as greater than 35 degrees.  A waiver may only be granted upon finding of an "emergency."  The town code defines emergency as a "condition creating imminent danger to public safety."  However, no such condition existed.  

Finally, the Town ignored tree permit requirements. The Town Code requires a permit to remove any trees of six inches of diameter or more on property of one acre or more, and further requires that notice with a right of appeal be given to adjoining property owners .  Here, the only notice residents received was the noise of all existing trees and vegetation being removed. 

Once construction began, neighbors objected to the huge eyesore that had been created in their backyards. Town Supervisor Paul Feiner was contacted; neighbors also contacted me as ECC president. 

On Tuesday, May 5, a meeting was held with town officials, residents and officials from United Water. The meeting was held at the Greenville School. Town officials present included Feiner and council members Francis Sheehan, Sonja Brown and Diana Juettner, as well as  Commissioner of Community Development and Conservation, Thomas Madden.  Town clerk Judith Beville was there as well, but even though this was an officially noticed town board meeting, she took no notes. Thus, no minutes were kept. 

At the meeting, neighbors wanted to know why they were never notified about the project, and Madden admitted that he had signed off on the waiver for site plan approval. However, he wouldn't say why.  Nor would he agree to release the waiver or post it on the town's website. 

Feiner then admitted to the residents that the Town had made a mistake, and asked them to "trust" him, town staff and United Water to make things right. A request to rescind the site plan waiver was rejected by Feiner and other town officials on the ground that if residents now insisted on the oversight to which they were entitled, United Water wouldn't do any landscaping before the end of the planting season in June – which meant residents would have to live with the lunar landscape in their backyards until the next planting season.
In an email dated May 6, Feiner recommended to Madden that "we should obtain a binding agreement from United Water" for, among other things, tree plantings, a bond to guarantee replacement of trees if they die, an agreement to plant some trees on people's properties if there are "holes in the landscaping plan," and to hold off issuing a "Certificate of Occupancy" – his words -- until the town board signs off on the project, following a "walk through" with United Water, residents and the town board.  Residents were copied on the email. 

On Sunday evening, May 10, Feiner sent a further email to residents saying that Madden was working on "several documents" which would be ready to be shown to them on "Monday or Tuesday."
On Tuesday, May 12, the Town responded to a FOIL request for a copy of the Site Plan Exemption. It included a single page site plan exemption form, dated January 26, 2009, signed by Madden, John Lucido, the building inspector, and Michael Lepre, the town engineer. However, it also included a 13-page memo, purportedly also dated "January 26, 2009," which explained the reasons for the waiver and listed certain "conditions" which would have to be met before the Town would issue a "Certificate of Completion" for the project. 

If not for the date, the January 26 memo would appear to have been one of the documents created by Madden that weekend. Among other things, it included almost verbatim the various "recommendations" that Feiner had asked Madden to implement on May 6 as part of a new "binding agreement" with United Water. The memo also made representations about various engineering studies that were supposedly conducted, along with analyses of landscaping plans. 

Various engineering reviews and reviews of landscaping plans were mentioned in the "January 26" memo in order to show that efforts to mitigate the substantial environmental harm posed by the project were considered and implemented. However, it didn't dawn on the authors of the "January 26" memo that if remedial measures were required, and they evidently were, then there was never any legitimate basis for granting the site plan waiver in the first place.  

The authors of the "January 26" memo also failed to take into account their collective failure to require United Water to get a Special Permit from the Town Board, as the zoning  code required.  They also overlooked that because a Special Permit was required, the three town officials who granted the waiver didn't have the legal authority to do so – only the Town Board could do it. 

On Wednesday, May 13, Feiner issued a press release advising Edgemont residents that Madden had prepared a memo "answering questions" that residents may have about the Metz reservoir project. To get the memo, however, residents had to furnish Feiner their email address. The Town refused to post the memo on the Town's website. Madden also refused to furnish a copy to me personally.

Madden's May 12 question-and-answer document relied on his purported "January 26" memo, which was attached, along with the site plan waiver document.  Residents who saw the documents could easily see for themselves that content in the January 26, 2009 memo came out of their May 5 meeting with Town officials. Furthermore, no other documents that Madden supposedly was working on that weekend in response to residents concerns and Feiner's email were ever sent to them.  

Depending on motive, falsifying town documents could be a crime under New York's penal code prohibiting the falsification of business records.
Residents are now demanding an immediate independent engineering review of the entire site -- something they would have been entitled to had the special permit procedure been followed and site plan approval not been waived. There's been no response so far from Town. 

But all this begs the questions:  why would the Town grant these exemptions in the first place, violate the town code requiring town board approval, and then, when called on it, instead of simply apologizing for a mistake, appear to have deliberately falsified town records to make it appear as if substantial mitigating issues were considered when they weren't considered -- and if they had been considered, there would have been no legal basis for an exemption.
Add a comment