Pet of the Week: Meet Trixie
Sunday, 24 September 2017 17:01
Last Updated: Sunday, 24 September 2017 17:11
Published: Sunday, 24 September 2017 17:01
Joanne Wallenstein
Hits: 3306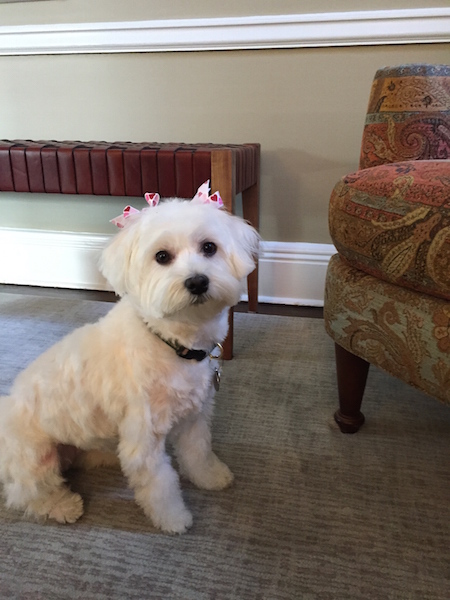 carsdale10583 is launching our Pet of the Week column. Here's the first entry from Susan Jureller, owner of Trixie. Please share photos and stories about your own pet with Scarsdale10583 for publication in upcoming weeks. Email us at scarsdalecomments@gmail.com.
Trixie:
The kids graduated, moved out, and sadly we had to put down our yellow lab of 11 years. The empty nest was incredibly empty.... too empty. So, after waiting the appropriate year, and finally vacuuming out all the shredded hair- along came Trixie a 13 lb. white Havanese.
She 's friendly, perky, loves attention and a bit of a flirt. Anyone who will give her a belly rub becomes her best friend. Playing fetch with her is pretty much a one-way game. We are working on the separation anxiety, but we love her and she has refilled our empty nest!