Pet of the Week: Biscuit from Beech Hill
Tuesday, 03 October 2017 13:30
Last Updated: Tuesday, 03 October 2017 13:30
Published: Tuesday, 03 October 2017 13:30
Joanne Wallenstein
Hits: 2172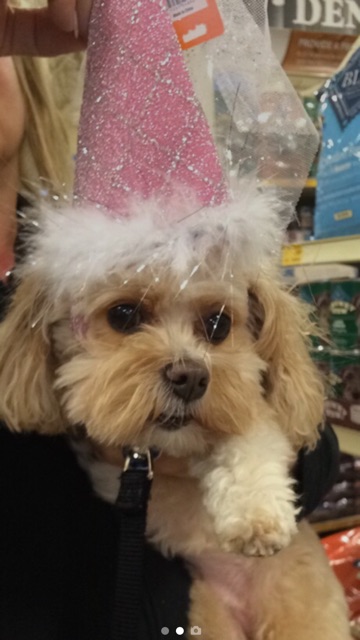 Meet Biscuit from Beech Hill
This week's pet of the week is Biscuit. According to her adoring owners she is an outstanding dog who is great with kids and a fabulous watchdog to boot!
Biscuit is a Cavapoo. Her mother is a King Charles Cavalier Spaniel and her father is an apricot colored Toy Poodle. She is 7 1/2 pounds of adorable.
Her family found her at Critter Comforts, a pet shop that was formerly on Weaver Street in Scarsdale.
Feature your pet on Scarsdale10583.com. Email a photo and a few lines about him/her to scarsdalecomments@gmail.com.