Sign Up for Scarsdale Recreation Day Camp Before April 3rd for an Early Bird Discount
Thursday, 29 March 2018 14:19
Last Updated: Thursday, 29 March 2018 14:23
Published: Thursday, 29 March 2018 14:19
Joanne Wallenstein
Hits: 2736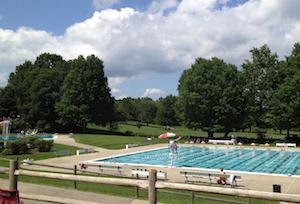 The Scarsdale Recreation Department is offering an early bird discount for sign ups before April 3rd. Parents will save $235 per child for the full season by enrolling before the deadline.
The Village provides a wide variety of recreational and educational programs for all children who are residents of Scarsdale.
Here's what you need to know:
Enrollment: Approximately 900 campers grades K-8
Camper-counselor ratio: Kindergarten, 6:1; first grade, 6:1; second grade, 8:1; third-eighth grade starts at 8:1 and goes up to 12:1
Calendar: Monday, July 2-Friday, Aug. 3
Hours: 9 a.m.-3:30 p.m.
Transportation: Provided from each elementary school, Scarsdale High School, George Field Park, Kids' BASE and Scarsdale Pool.
Fees: Early bird fee by signing up by April. Full-day season $995. Weekly options also available.
Special programs/other: Combination camp: campers in third-eighth grades can choose soccer or sports camp in the morning and regular day camp in the afternoon (separate fee). Specialty elective programs will be offered during the season for third-eighth-graders (additional fee).
Scarsdale Recreation Summer Day Camp
Village Hall — Parks and Recreation
1001 Post Road
Scarsdale, NY 10583
(914) 722-1160
Director: Jim Andreski
recreation@scarsdale.com
www.scarsdale.com/campcentral.