Police Chief Andrew Matturro Weighs in on Police Presence in the Schools
Monday, 30 July 2018 17:16
Last Updated: Monday, 30 July 2018 17:25
Published: Monday, 30 July 2018 17:16
Joanne Wallenstein
Hits: 2749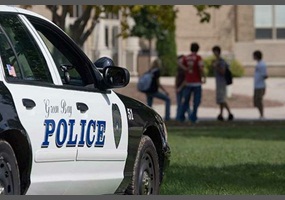 How much security is necessary to keep our schools safe? That's what some parents are debating and was the subject of a recent survey posted online at www.SROSurvey.com. The survey was designed to assess community views on hiring law enforcement officers, i.e. police, to be on site at district schools and residents are welcome to complete it.
As background, the Scarsdale School district has retained the Altaris Consulting Group who has assessed Scarsdale's emergency plans, response times, practices, policies and procedures, and provided an updated emergency management plan. The 2018-19 school budget also includes $250,000 for a district Director of Security, a newly created position in the administration. However some parents feel that these measures alone are not enough and are calling for a police presence in the schools.
What does Scarsdale Police Chief Andrew Matturro think about the idea? Is he in favor of posting police at district schools? And if so, what about religious schools, nursery schools and other facilities where children take classes?
We called Matturro who expressed his concern on the issue and detailed many ongoing initiatives to prepare for emergency situations. However, he believes that the question of a police presence in the schools is one for the district and community to decide.
In Matturro's view, the School Board, the administration and parents need to determine their comfort level with the current security protocols and with the idea of having armed police at the schools. Do they want security officers or police? And if they want extra security, do they want armed or unarmed guards or retired law enforcement personnel? How many would be enough to secure some of our large and sprawling facilities?
He says that the police are actively training to deal with emergency situations – and if they arise, police are prepared to act. The department works with all the schools and Village organizations to help them design security plans that are appropriate for each building. However Matturro says that he lacks the authority to impose the presence of police in schools. He questions whether this is the most effective solution and also whether residents would favor it.

Furthermore, the current force is not staffed for full-time placement in the schools. There are currently 45 officers employed – and an initiative to guard the schools full time would require additional funding to hire a significant number of patrolmen. This decision would have to be approved by the Village and funded by taxpayers.
So does Matturro favor police in the schools? His response is that it's up to us to decide.