SHS Class of '19 Gets Their Chance to Chalk
Wednesday, 19 September 2018 12:36
Last Updated: Wednesday, 19 September 2018 15:03
Published: Wednesday, 19 September 2018 12:36
Becca Sklar
Hits: 1855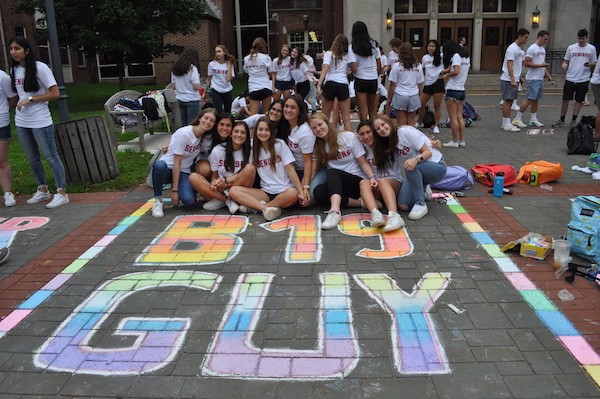 The SHS Class of '19 particpated in one of the rites of being a senior. On Friday September 14, Scarsdale High School seniors crowded around the Brewster Road entrance to participate in the annual Senior Chalking event. Students arrived as early as 6:15 am to begin work on their masterpieces. Students collaborated with their friends to draw a saying or a picture on the pavement and there were hundreds of hands on the ground, covered in colors from smearing shades together.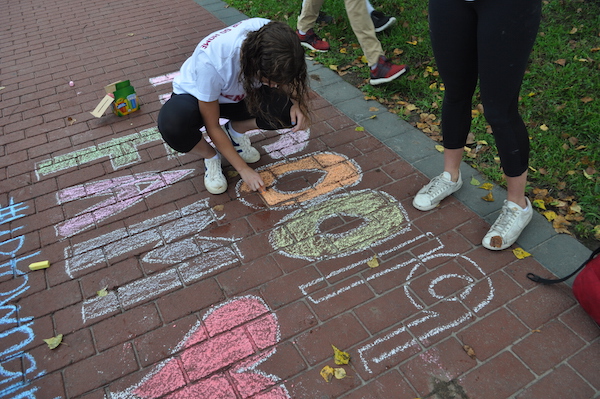 The artists sported bright white senior t-shirts, each with a large "SEN19RS" on the front and "GO B19 OR GO HOME" on the back, creating a sense of community and spirit amongst the senior class. A special event for seniors, chalking is something SHS students look forward to from the very start of high school. "Chalking was an awesome experience because it made us all really feel like seniors. After watching older kids participate in the tradition for years, it was crazy to think we were really the ones doing it now," remarked Kelli Rainer, an SHS senior.
Music played and enthusiasm filled the air as students were adding details to their brightly colored creations that involved some sort of pun with the number 19.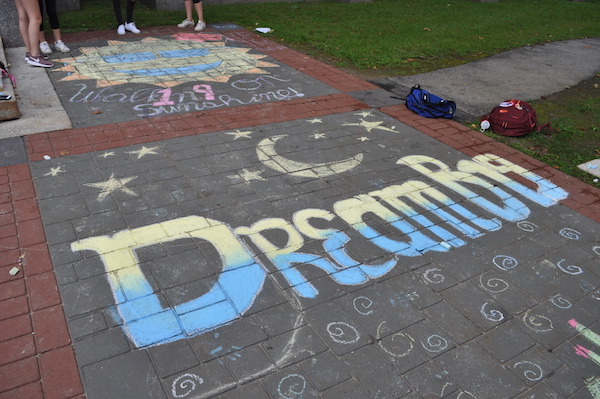 Despite the commonly perceived notion that chalking is highly exclusive, there was little evidence that anyone was left out. Seniors walked around with wide smiles on their faces spreading nothing but warmth. When the rest of the student body crossed the Brewster Road entrance to get to class, they were greeted by vibrant color designs drawn by groups of friends, teams, and clubs, completely obscuring the maroon and grey pavement that was beneath all of the chalk.
With the entire senior class actively involved and having fun the entire morning, Senior Chalking 2019 was a major success and will remain a tradition at SHS for years to come.