Police Identify Source of Online Threat
Tuesday, 27 November 2018 19:34
Last Updated: Tuesday, 27 November 2018 19:36
Published: Tuesday, 27 November 2018 19:34
Joanne Wallenstein
Hits: 3039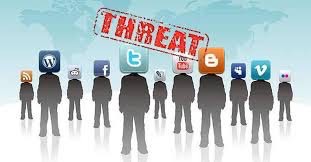 An online threat on a social media site that was targeted at a Scarsdale High School student on Saturday November 24 turned out to be a hoax.
On November 25, SHS parents receive this email from school principal Kenneth Bonamo. He said,

"Late yesterday, we became aware of a social-media post that threatened an individual student at Scarsdale High School. The student's parents brought the post to the attention of the Scarsdale Police Department and school staff members. The Police Department is investigating the origin of the post, and we at the school are taking steps to ensure the safety of all students tomorrow.
To be clear, the threat was against a specific student and not a generalized threat. Nevertheless, as an extra precaution, there will be a police presence during student arrival tomorrow morning and throughout the day.
We will continue to work with police to protect the individual student and to ensure the safety of the school and all students and staff, and we will be in touch if new information warrants an update."
On Tuesday November 27 the Scarsdale Police Department announced that they had identified the source of the online posts to be three juveniles from the Chicago and Cleveland area. According to Scarsdale Police, "The investigation determined that the posting in this incident poses no threat to the individual or the Scarsdale Schools. The Scarsdale Police Department has notified the Federal Bureau of Investigation of the incident and the result of our investigation."