Twelve Elected to School Board Nominating Committee
Wednesday, 09 January 2019 09:50
Last Updated: Wednesday, 09 January 2019 09:57
Published: Wednesday, 09 January 2019 09:50
Joanne Wallenstein
Hits: 5487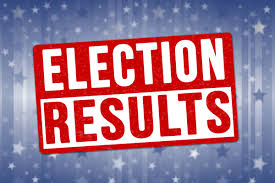 Twelve candidates were elected on January 8, 2019 to join the Scarsdale School Board Nominating Committee for 2019.
Here's who will serve:
Edgewood: David Benderson and Amy Schiff
Fox Meadow: Laura Gelblum and Seema Jaggi
Greenacres: Todd Cohen, Jennifer Fischer and Xue Su
Heathcote: Anirudh Bansal, Chris Marks, and "Laura" Ying Liu
Quaker Ridge: Ekta Sahni and Rob Tepper
This year's new members will join the existing SBNC members of the committee serving staggered three-year terms. Note that Todd Cohen will serve a 2 year term in Greenacres, Anirudh Bansal will serve a 1 year seat in Heathcote, and Rob Tepper will serve a 2 year term in Quaker Ridge.
Though the administrative committee seeks to run a contested election, this year they struggled to find residents who were willing to serve and all the candidates ran unopposed.

Wendy Gendel, who chairs the Administrative Committee of the SBNC reported that a total of 240 votes were cast in the election, of which six were mail-in ballots.

Here is the breakdown of votes cast by neighborhood:
Edgewood: 25
Fox Meadow: 38
GreenAcres: 61
Heathcote: 73
Quaker Ridge: 43
Though the PT Council scheduled a meeting at the middle school on the evening of the vote to encourage participation, the vote count was markedly lower than in previous years. In 2018 460 votes were cast and in 2017, 355 residents voted.
The committee will have its first meeting on January 13, 2019 and by the end of March it will nominate 3 candidates for the Scarsdale Board of Education to fill the seats currently held by Nina Ledis Cannon, Leila Maude, and William (Bill) Natbony. All Scarsdale residents are welcome to propose Board of Education candidates to the SBNC. The SBNC Board of Education candidates, along with any other candidates who may choose to run, will stand for public election in May at the same time as the school budget vote.