Scarsdale Young Writers' Workshop Returns for 3-5th Grade Students on November 17, 2018
Details

Written by

Joanne Wallenstein

Hits: 1188

Scarsdale Young Writers' Workshop (YWW) will return for its 24th year on Saturday, November 17, 2018, 9:00 am to 12:00 pm, at Scarsdale Middle School. All Scarsdale third, fourth, and fifth grade students and residents are invited for this exciting event to meet award-winning authors, sports writers, journalists, bloggers, illustrators and more. Students experience real-life writing activities in a small group setting, as well as gain a better understanding of a day in the life of a writer.
Registration for YWW will open Sunday, October 28, 2018, and run through Monday, November 5, 2018. Links to the catalog, additional information about workshop leaders, and the registration are available through the Scarsdale Parent Teacher (PT) Council Website at https://www.scarsdaleschools.k12.ny.us/Page/24353
Brooklyn native, Gabriel Gale, creator of Ages of Oz, will preside over this year's Keynote address. Gale's fantastical and epic expansion of the Oz universe was conceived ten years ago after Gale graduated from The Cooper Union with a Bachelor's in Fine Art. He then went on to receive his M.A. in Architecture from Columbia. After deconstructing and rebuilding all of the magic, characters, objects and settings from L. Frank Baum's original 14 Oz books, Gale created a world of his own and fit it into 1000 years of Ages of Oz History. Mr. Gale's fantastical world stays true to Baum's intentions while breathing life into countless Oz characters.
YWW participants are encouraged to bring new or gently used children's books for ages 5-12, on the day of the event. Collections will be given to JCY- Westchester Community Partners, a Division of the Family Service of Yonkers. The JCY's mission is to enhance the educational experience of children in Westchester County through effective learning initiatives and the engagement of volunteer mentors.
All questions about this event can be directed to the YWW Co-Chairs, Leah Dembitzer and Kerry Hayes at writers10583@gmail.com.
Scarsdale Girls Varsity Swim and Dive Team's Historic Season
Details

Written by

Joanne Wallenstein

Hits: 1662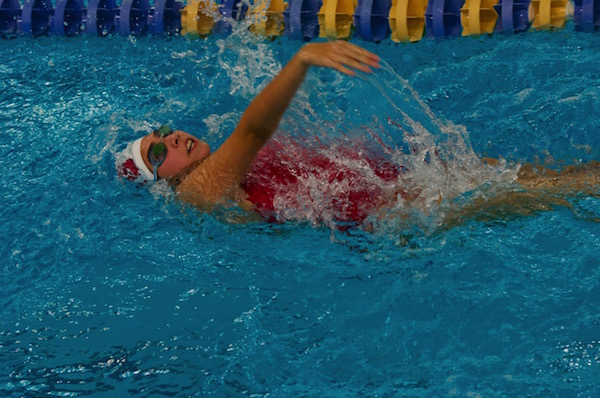 The Scarsdale Girls Varsity Swim & Dive team has followed up last year's break out season with an historical 2018 campaign. They started the season at the long standing White Plains Relay event, where they broke many records and came in first out of ten schools. They continued their run by winning all eight of their dual meets, with one last meet scheduled for Thursday October 18 when they are expected to complete the first ever undefeated season in school history.
The team has already qualified multiple relay teams and swimmers for the New York State Championships. Their three divers are hopeful that they will return to the States and improving on their impressive results from 2017.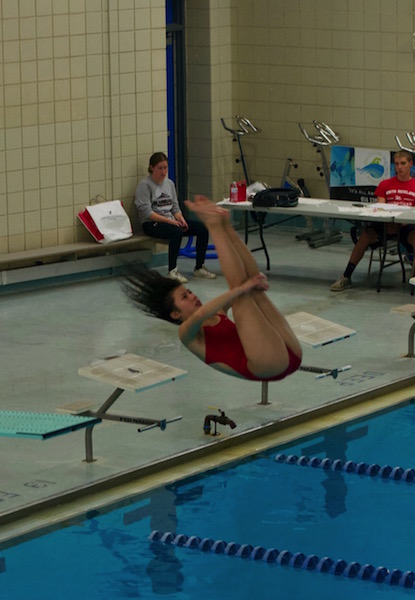 The Post Season begins on Friday, October 19th with the Conferences. This will be followed up with Sectionals that commence on October 29. Scarsdale is hoping to improve on their 2017 second place finishes in both Conferences and Sectionals.
To view Scarsdale Girls Varsity Swim & Dive team's most recent home victory meet (and Senior Night) against North Rockland on October 11th, please click here.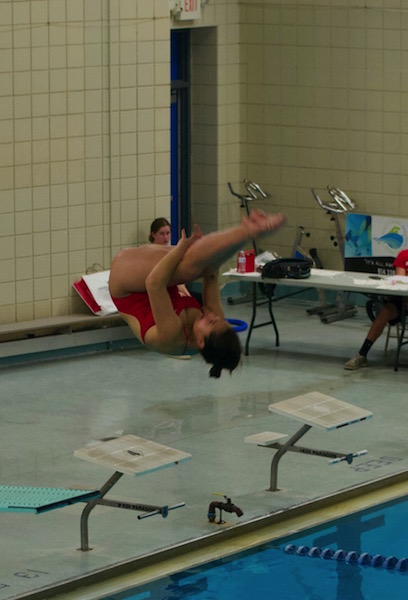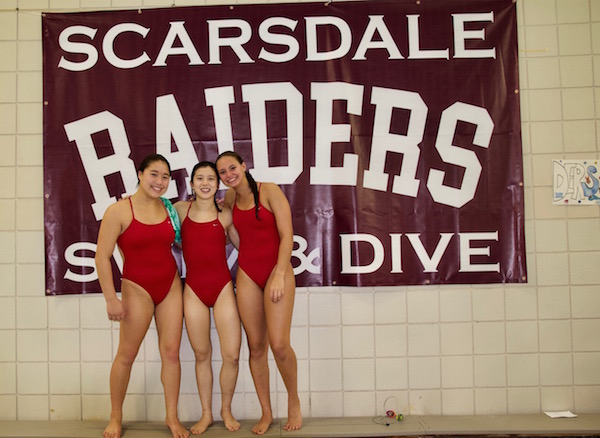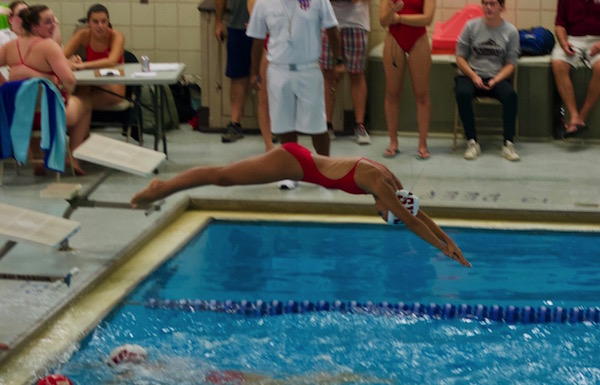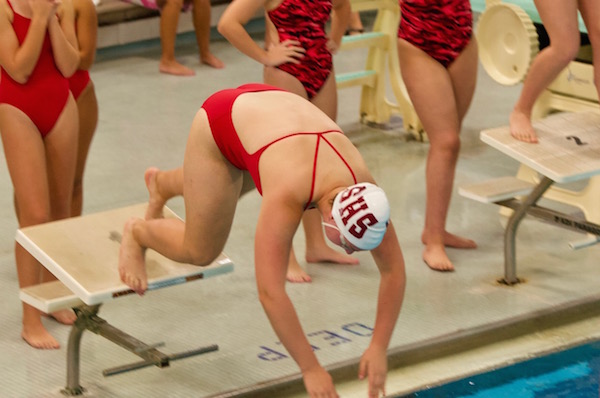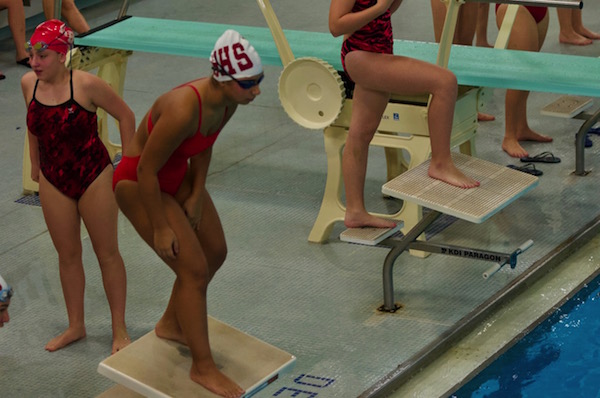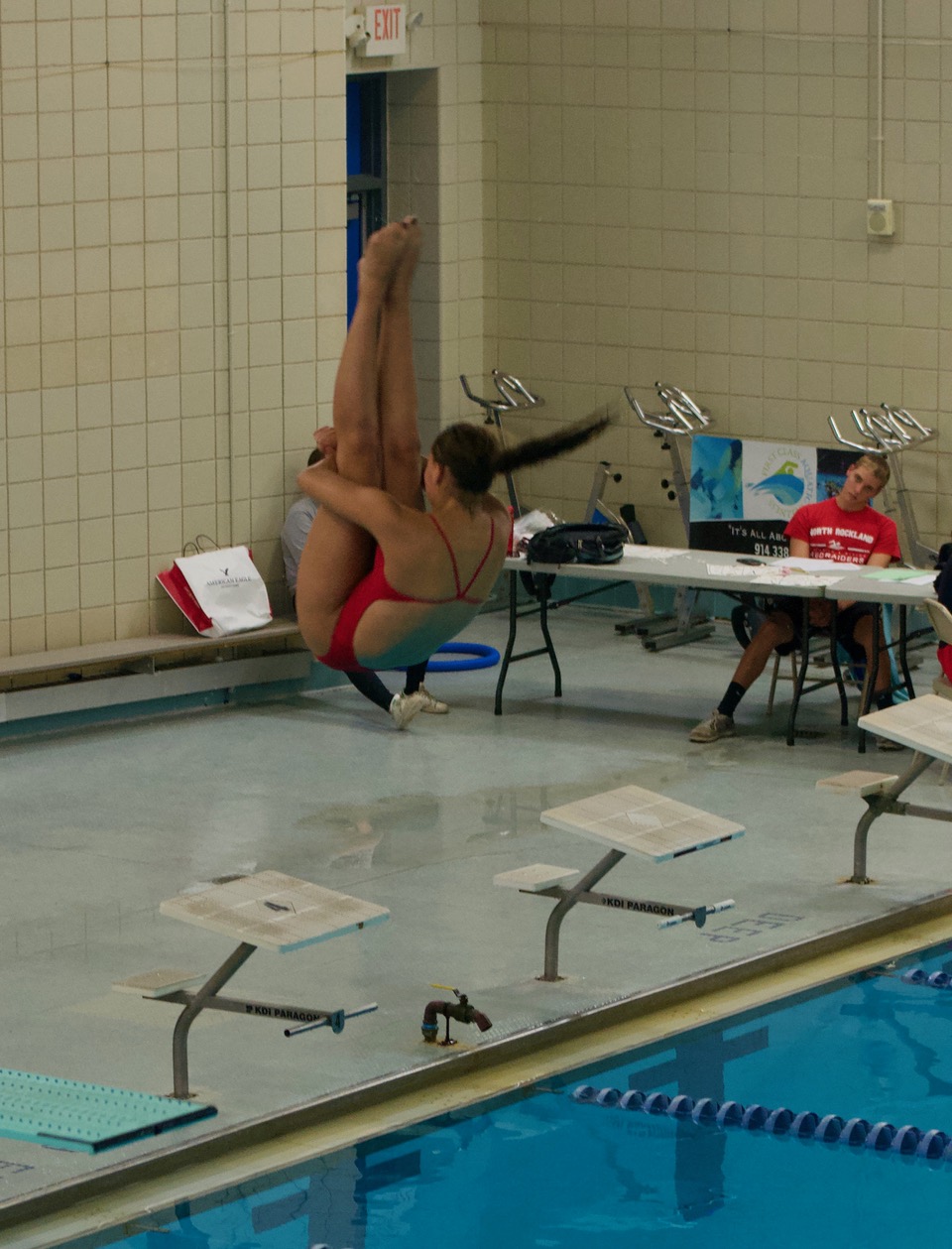 School Board Discusses Election Rules and Admittance of Non Resident Children
Details

Written by

Joanne Wallenstein

Hits: 1800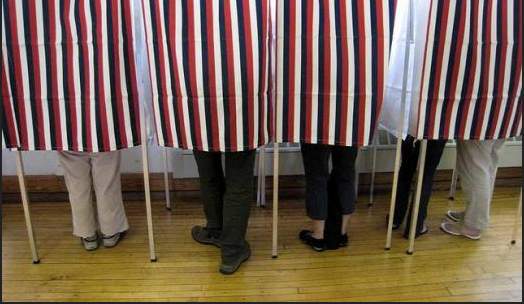 Last May the Scarsdale community was faced with an unusual situation in regard to the election of members to the School Board. Typically candidates are vetted and nominated by the School Board Nominating Committee and designated to fill certain seats on the board. For example if Candidate A is nominated by the SBNC, Candidate A is nominated to fill a specific seat that is being vacated by a current board member.
In the spring of 2018, Alison Singer was nominated to fill the seat formerly held by Pamela Feuhrer, while Woody Crouch was nominated to fill the seat being vacated by board member Art Rublin. When Feuhrer decided to run as an independent candidate for a second term on the board, she had to pick a specific seat for which to run. Rather than run against Singer for her own seat, Feuhrer decided to run against Crouch, leaving Singer to run unopposed.
Feuhrer earned more votes than Crouch and won back a seat on the board. But voters were faced with an unusual ballot showing Singer in an uncontested election for one seat, with a choice of Feuhrer or Crouch for the second seat.
Some felt it would be fairer for candidates to run at large. At the BOE meeting on October 1, the board discussed a rule change that would require candidates to run "at large" for board seats with the candidates who receive the most votes winning the seats. There would be no designation of contests for specific seats.
The Board discussed this at their meeting on July 10 and asked their attorneys for an opinion which is included here.
In a discussion of the issue on October 1, all the board members who spoke favored the change.
Alison Singer said, "I strongly support the move for the board to consider changing this policy. The SBNC process would remain in place. They would continue to name and nominate candidates for every open seat and that would not change.

It is important to remember where this is coming from. It is related to the situation we had last year where we had an independent candidate who was not nominated by the SBNC who chose to run for election

Because of the current policy, which requires the candidate to name the seat for which they are running, Pam was required to choose one of the two SBNC candidates --either myself or Woody Crouch-- which meant that one of the candidates, which happened to be me, ran unopposed while the other equally vetted candidate faced a contested election. I think it was unfortunate and unfair. A more fair process would have been to have all the candidates run for seats at large with the ones receiving the plurality of the votes winning the seats. It would have been a more fair election and given residents a better opportunity to express their preferences.

In no way do I think this change would restrict or invalidate the work done by the SBNC. Their work is a highly valued part of this process and should continue.

I encourage anyone who is interested in serving on the board to apply through the well-established SBNC process.

I don't think this will change the likelihood of contested elections. What it will do is in the event of a contested election voters would have the opportunity to choose from among the candidates.

For those reasons I think it is important to engage the community on this issue."

Chris Morin agreed. He added, "The seats are identical. There is no reason to make a distinction between them because we have not had contested elections. Almost nobody understands how SBNC and the CNC and Village elections work – there are few people who follow this. It is very confusing to voters. I think this change would simplify the election and make it consistent with the Village elections."
Nina Cannon said, "I wholeheartedly agree with Alison and Chris' remarks. It makes it clearer for the community and for those who want to run independently. I support reaching out to the League and other stakeholders and moving forward with this."

Board President Scott Silberfein summed up and outlined his next steps, saying, "It sounds like the Board wants to move forward. I will speak to the lawyers about the timing and the wording of the referendum. I will ask for public input and find out what we need to know to post a referendum for a May vote."
If the board does decide to move forward, a referendum on the new rules would be put to a community wide vote in May 2019.
Non-Resident Students
The board also revisited its policy on the attendance of non-resident children at the school after the untimely death of an employee this summer. The man's children attended the Scarsdale Schools and under the previous policy they would lose their right to attend the Scarsdale Schools when their father passed away.
After many people voiced concern, the Superintendent and the Board agreed to amend the policy to allow discretion by the Superintendent in these circumstances.
The policy was revised to include the following text:
"In the event that a non-resident child has been attending the District under this provision, and the District employee who is her/his parent/guardian passes away, that student may be permitted to continue attendance on a tuition-free basis for some period of time subject to the recommendation of the Superintendent and approval of the Board."
A Sobering Look at Marijuana and the Consequences of Youth Driving While Intoxicated
Details

Written by

Lauren Rubino

Hits: 1279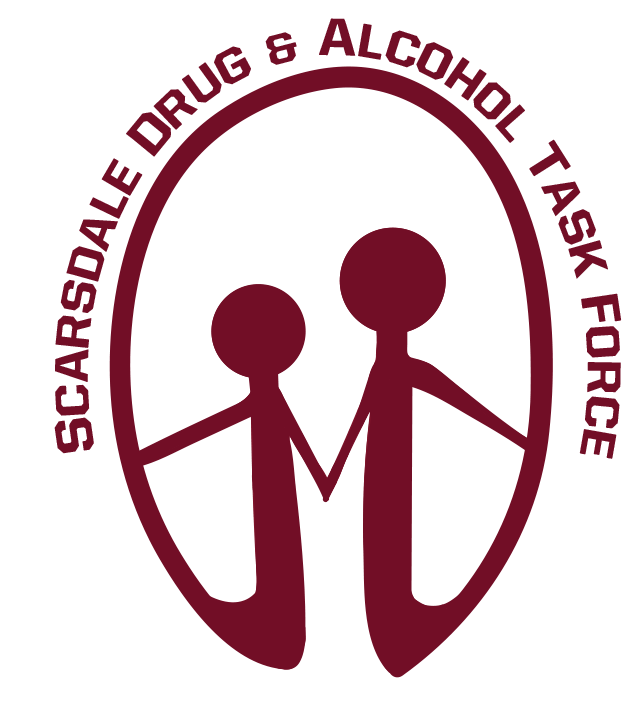 At its opening community meeting at Scarsdale High School on Friday, October 5, the Scarsdale Drug and Alcohol Task Force (DATF) featured a special program on the dangers of youth driving while under the influence of marijuana. A community coalition dedicated to preventing youth substance use, the DATF brought in guest speaker Officer Jack Brito of the Westchester County Department of Public Safety, a 12-year veteran of the county police with extensive training in identifying impaired drivers. He shared how to determine if someone is under the influence of marijuana, how law enforcement handles these situations, and what we can do to protect children and other drivers from harm.
"It's happening in all Westchester communities," Officer Brito remarked. "I want to help parents get ahead of it and be proactive." He went on to explain the different forms of marijuana and how the drug is constantly changing. Beyond the leafy green plant that often comes to mind, marijuana now comes in a variety of forms, from foods and beverages to oils and waxes. And since marijuana is not policed in the state of New York, you don't always know what is in it—there's no quality control.
"A solvent is mixed with THC to make the oils and waxes," he explained. " These solvents can be dangerous substances such as butane and propane."
The drug is also harder to identify, since many newer forms lack the characteristic marijuana smell. And even the effects are different, so you have to look for more than dilated pupils and stereotypical "pothead" behavior. According to Officer Brito, there are three main strains of marijuana, and each has different effects. The Sativa strain acts as a stimulant and causes users to be hyper, alert, and energetic. Conversely, the Indica strain acts as an antidepressant, leaving users mellow, lethargic, and in some cases, disoriented. The hybrid is a mix of the two, and effects can vary greatly.
When law enforcement pulls someone over, they look for a variety of drug use indicators: red eyes, paraphernalia on the scene (i.e. lighters, rolling papers, and glass pipes), relaxed inhibitions, talkativeness, the inability to divide attention, and an impaired sense of time and distance—which is often evident in car crash situations.
"I start by asking questions and making observations," Officer Brito explained. "If what I see is just not normal, I'll have the person exit the car for field sobriety tests."
Three basic tests are standard for all police departments and help determine whether a person can divide his or her attention and operate a vehicle safely. A person may also be asked to provide a breath sample to rule out alcohol use. In addition, Officer Brito shared that the NYPD is currently piloting a portable drug test that can indicate a positive result in as little as 4-10 minutes. While it is still in the testing phase, this new technology would make it easier for police to identify impaired drivers on the spot.
Once arrested, a minor is usually brought in, processed, and then released to a sober guardian or known adult with a field appearance ticket—sometimes with bail. However, Officer Brito emphasized that what would normally be a misdemeanor can quickly become a felony if another minor is in the car, since he or she is endangering the welfare of a child. In that case, the person would be arraigned and could spend a night or two in jail. Moreover, a DWI can have drastic penalties—a hefty fine, jail time, substantial legal fees, and/or a revoked license for six months or more. It's also something you can't hide.
"It follows you," remarked Officer Brito. "A narcotics charge goes on your criminal record."
So how can we help youth understand the dangers of driving under the influence of marijuana? There are a variety of ways parents and schools can help, starting with education from expertly trained law enforcement like Officer Brito.
"We start as early as middle school with sixth and seventh graders," he said in regards to hosting drug safety programs. "My commissioner never says no when I'm asked to speak." Schools and local organizations can also have DWI driving simulators brought on site so that kids can understand the reality of operating a car under the influence of marijuana. In addition, the Westchester County Police takes part in a prom safety initiative, which includes talking to teens about drugs and what happens if you're caught driving while intoxicated.
This year, Scarsdale youth and parents will have access to drug safety education thanks to the DATF, which is conducting an informational campaign to educate youth and parents about the dangers of driving high. For more about this initiative and to learn about the Scarsdale Drug and Alcohol Task Force, visit www.scarsdaledatf.com.
Make a Difference in Our Schools
Details

Written by

Michael Chayes

Hits: 756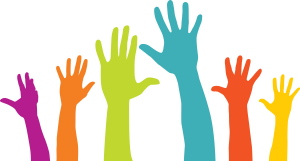 The School Board Nominating Committee (SBNC) is seeking candidates to run for committee positions with terms beginning in January 2019. The SBNC is a committee of citizens elected from across the Village for the important purpose of nominating candidates to fill vacancies on the Scarsdale Board of Education. SBNC members serve a vital function within our village and we strongly encourage all residents interested in maintaining the excellence of Scarsdale schools to consider running for an SBNC position.

Each year, two members are elected from each of the five elementary school districts to serve a term of three years on the Nominating Committee, an additional year on the Administrative Committee, and a final year on the Joint Committee.
If you're interested in running for the committee more information and biographical and petition forms are available on the SBNC website, https://scarsdalesbnc.com/join-the-sbnc/.