Village Launches New E-Newsletter and Asks for Your Input on Communications
Details

Hits: 1387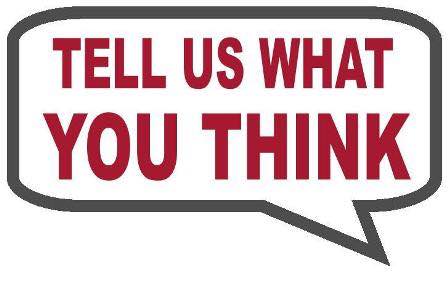 The Village of Scarsdale Ad-Hoc Committee on Communications has developed a short survey to gain insights into how satisfied you are with the official local government information you receive, the communication channels through which you receive official news and information, and how the Village of Scarsdale could improve its resident communications. Please help the committee to advocate precisely for what you need by completing the survey no later than July 1st. You can complete the survey by clicking here.
In other news, the Ad-Hoc Committee on Communications has collaborated with staff to develop a new e-newsletter titled "Scarsdale Official." The newsletter will come out twice a month and will feature timely, very brief news items in a mobile-friendly format.Content will include a combination of community happenings, major project updates, and Village Board meeting actions, among other official, local tidbits. To sign up, visit the "Notify Me" page of the Village website.

Add a comment
Open Houses Galore!
Details

Written by

Joanne Wallenstein

Hits: 2254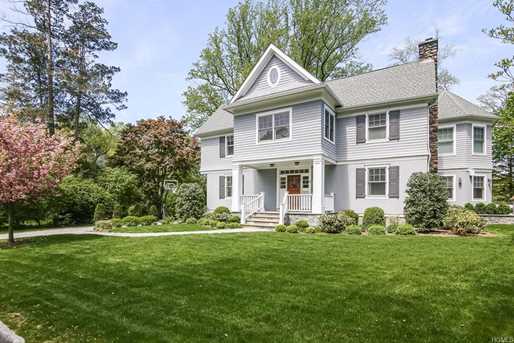 If you are thinking of moving to lower Westchester, here's a great opportunity to visit homes in all price ranges in many neighborhoods. Check out this big list of weekend Open Houses from Houlihan Lawrence:

Scarsdale
9 Autenreith Road Scarsdale
OPEN HOUSE SUNDAY 06/11/17 12:30PM-2:30PM

This stunning 2011-built center hall Colonial is just steps away from Scarsdale's downtown and train station. Recent significant architectural and cosmetic exterior changes and substantial interior upgrades present a clean lined, modern home. A+ location, superb schools and fantastic commute -- this home has it all. Scarsdale Office 914-723-8877. Learn more here:

List Price: $2,998,000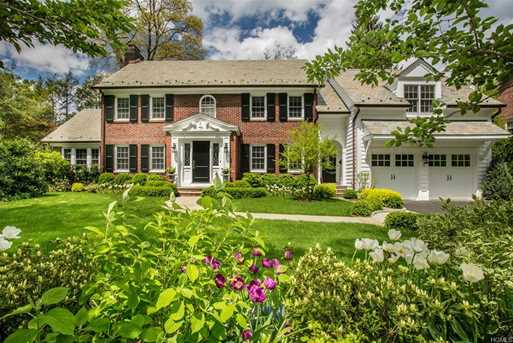 7 Harcourt Road Scarsdale
OPEN HOUSE SUNDAY 06/11/17 11:00AM-12:30PM

Spectacular, fully renovated, expanded center hall brick Colonial set on 0.31 acres in the heart of Fox Meadow. Tremendous curb appeal and pristine property. This home is a perfect blend of old world charm and modern amenities. Classic detailing throughout including a gracious entry hall, beautiful staircase, and more. Scarsdale Office 914-723-8877. Learn more here:

List Price: $2,975,000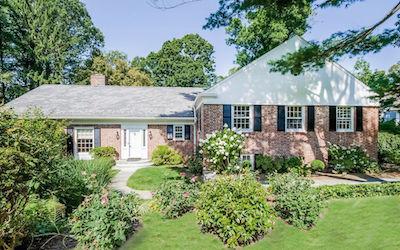 23 Cooper Road Scarsdale
OPEN HOUSE SUNDAY 06/11/17 2:30PM-4:30PM

Beautifully maintained sun-filled home on a picturesque street in the heart of Murray Hill. The spacious kitchen boasts 3 year old stainless steel appliances, granite countertops and a gorgeous breakfast room with cathedral ceiling and an abundance of sunlight capturing the beauty of nature. Scarsdale Office 914-723-8877. Learn more here:

List Price: $2,495,000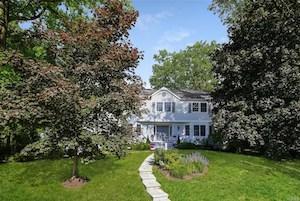 28 Parkfield Road Scarsdale
OPEN HOUSE SUNDAY 06/11/17 1:30PM-3:30PM

Enjoy a short walk to train (32 minute express to Grand Central) from this ideally located and newly renovated Fox Meadow Colonial in Scarsdale! This home features a fabulous layout for casual living and formal entertaining with a gorgeous open-plan new premium eat-in chef's kitchen. Scarsdale Office 914-723-8877. Learn more here:

List Price: $2,198,000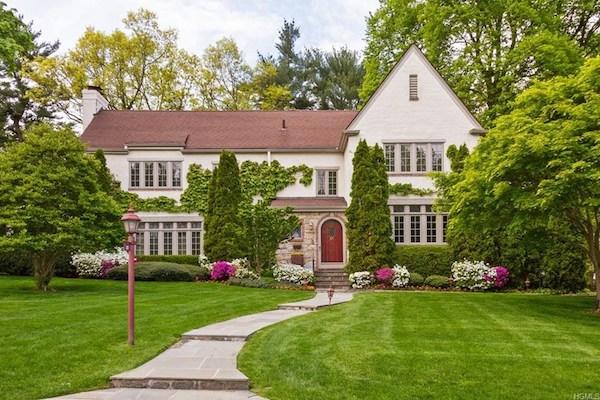 35 Sage Terrace, Scarsdale
OPEN HOUSE SUNDAY 06/11/17 2:30PM-4:30PM

Greenacres is the place to be! A beautifully maintained Manor-style Tudor with serious curb appeal in Greenacres. This home features an extra wide staircase, arched doorways, original stained glass accent windows, hardwood floors and imported limestone floors. Oversized dining room with a wall of windows. Scarsdale Office 914-723-8877. Learn more here:

List Price: $2,100,000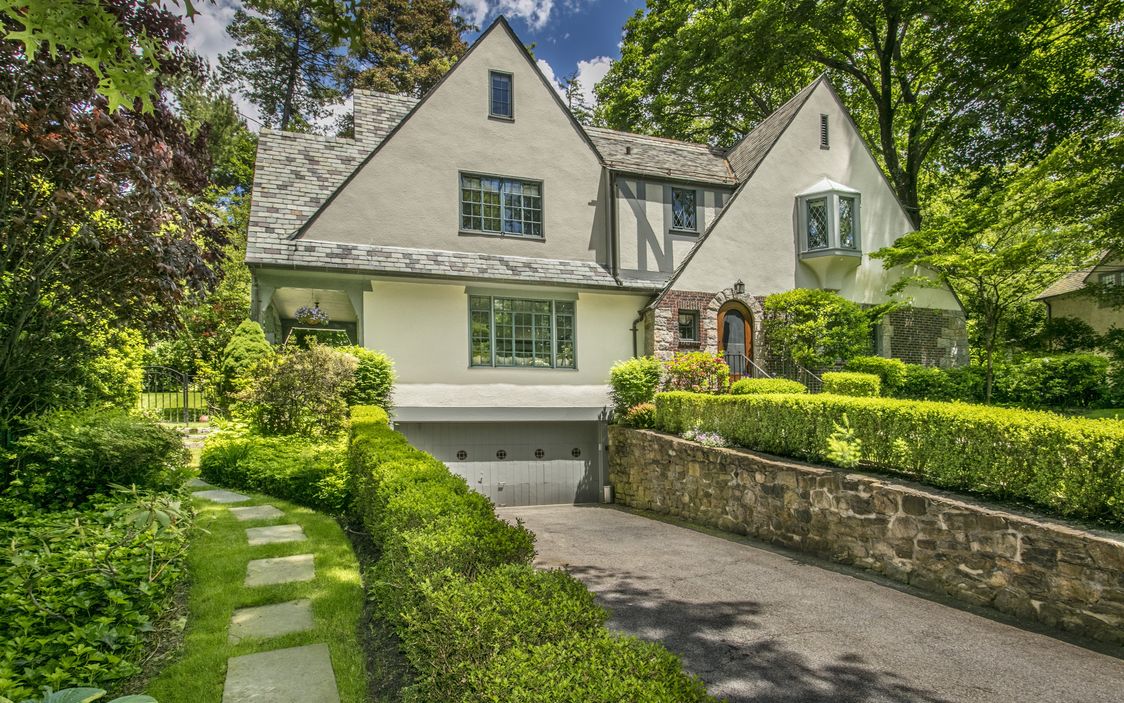 61 Drake Road, Scarsdale
OPEN HOUSE SUNDAY 06/11/17 2:00PM-4:00PM

Meticulously renovated Heathcote Tudor boasts timeless chef's kitchen with custom cabinetry, two dishwashers, two sinks, limestone countertops, Viking range, SubZero refrigerator, large banquette and radiant heated floors. Other features include expansive step down 25' x 28' living room/family room, six bedrooms, and more. Scarsdale Office 914-723-8877. Learn more here:

List Price: $1,750,000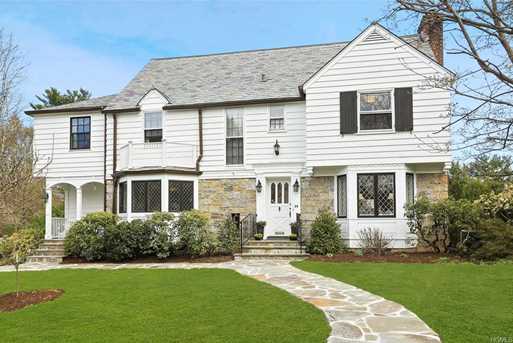 29 Kingston Road Scarsdale
OPEN HOUSE SUNDAY 06/11/17 1:00PM-4:00PM

Much admired Greenacres Colonial set on beautiful corner 1/2 acre property in a walk to train location. Be captivated by the curb appeal and sprawling lawn of this charming home located one long block from the elementary school. Perfect layout for modern living and entertaining, cookouts on summer evenings, and more. Scarsdale Office 914-723-8877. Learn more here:


List Price: $1,639,000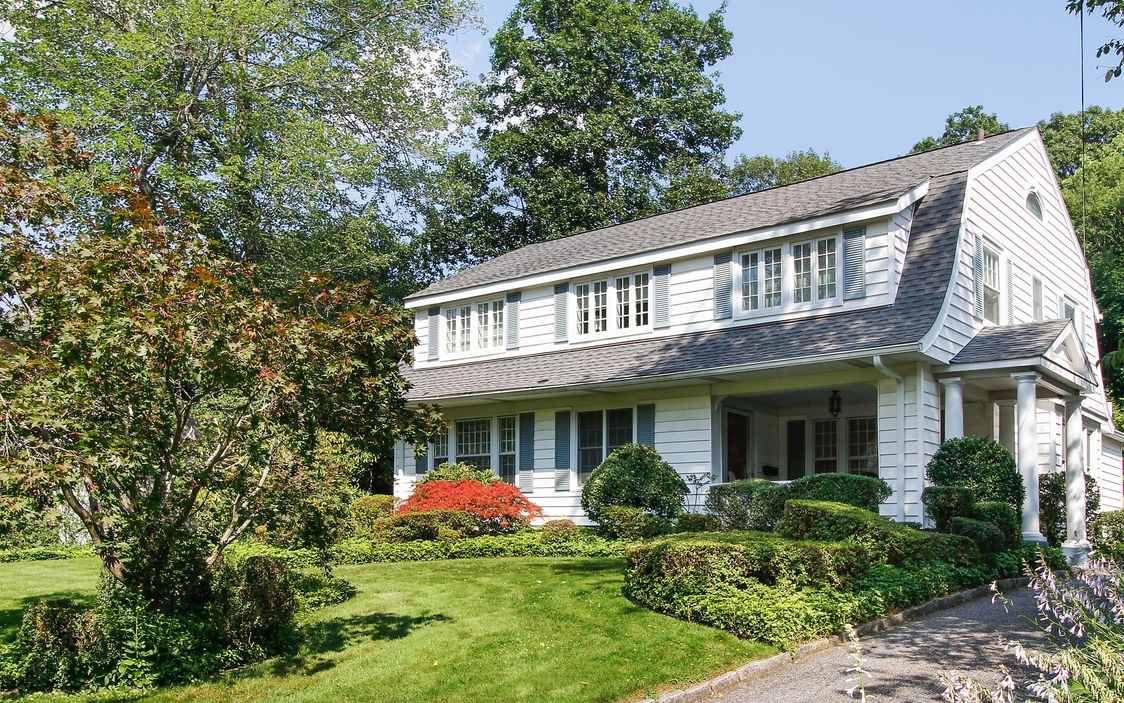 64 Walworth Avenue Scarsdale,
OPEN HOUSE SUNDAY 06/11/17 2:00PM-4:00PM

Enjoy the 21st century open floor plan in this thoroughly updated 20th Century Dutch Colonial. The seamless flow of light filled rooms is so right for today's living and entertaining. It is an easy walk to the train from this .3 acre, 3,300 square foot home in the sought-after Greenacres neighborhood. Scarsdale Office 914-723-8877. Learn more here:

List Price: $1,595,000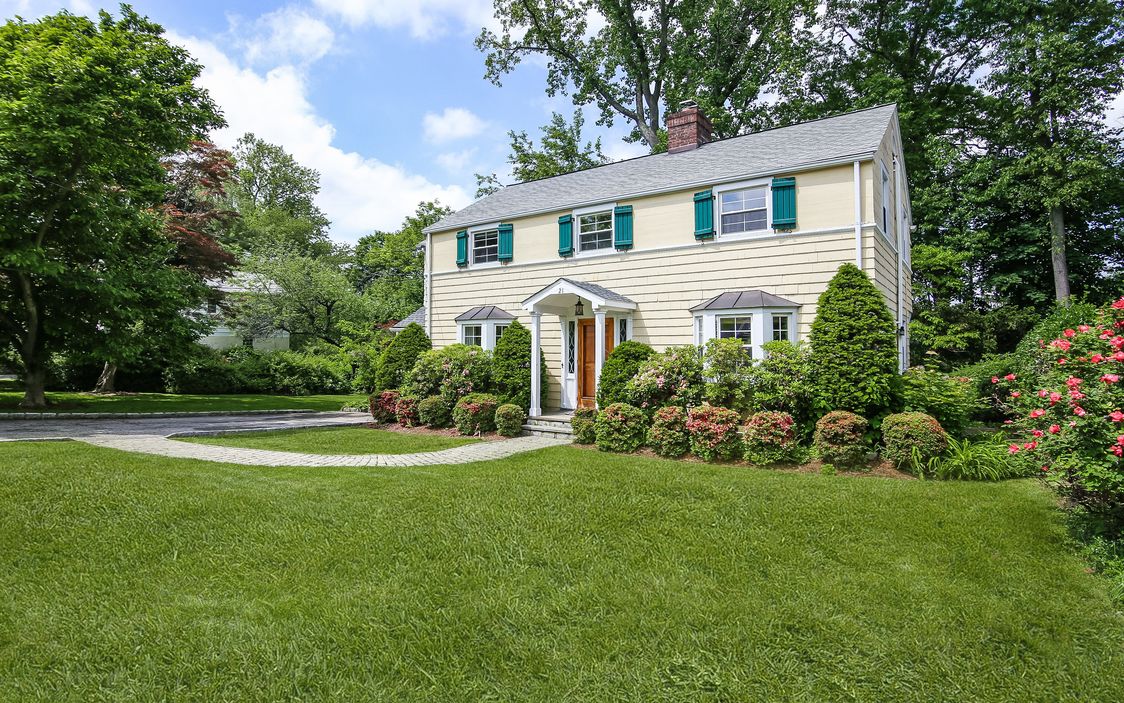 21 Robin Hill Road Scarsdale
OPEN HOUSE SUNDAY 06/11/17 1:00PM-3:00PM

Exceptional, renovated Edgemont Colonial set in an ideal location on tranquil street close to schools, train, village and shops. Great layout with new kitchen open to family room with vaulted ceiling/skylight and door to large deck partially covered with redone gazebo and a few steps to private backyard - perfect to relax! Scarsdale Office 914-723-8877. Learn more here:
List Price: $985,000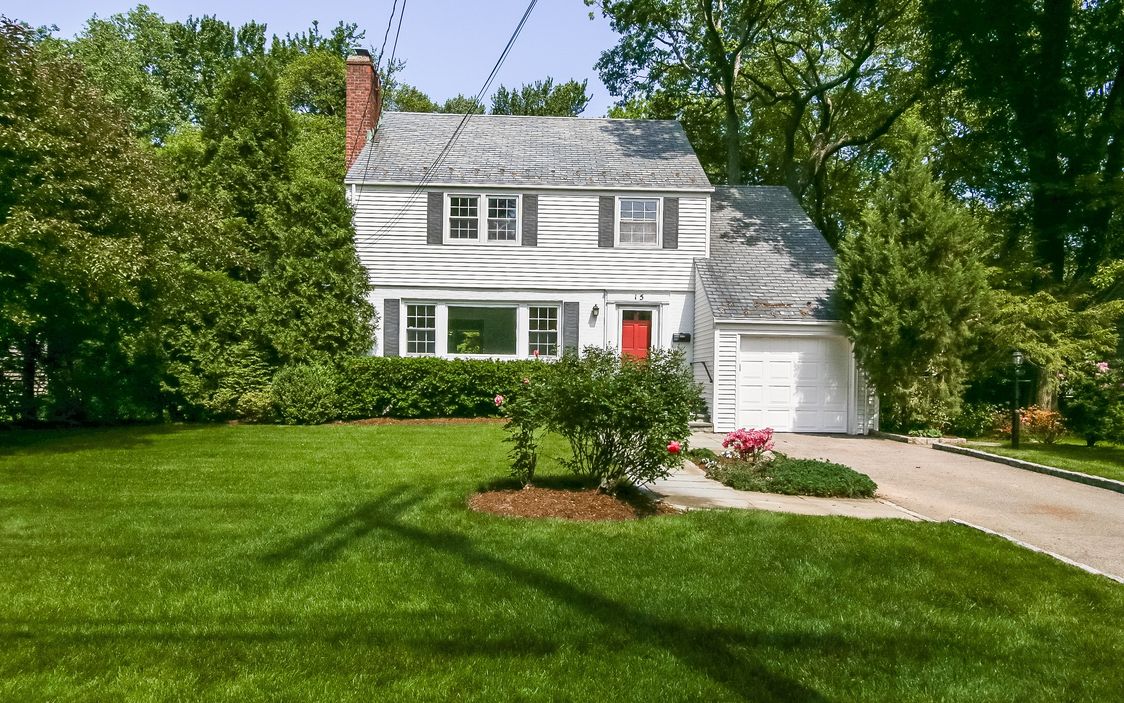 15 Plymouth Drive Scarsdale
OPEN HOUSE SUNDAY 06/11/17 12:00PM-2:00PM

Whether it's a magical night of Halloween on the green, or the annual Wilmot Woods party, this special neighborhood is utterly sweet and abundantly charming. So it is with this perfect four bedroom gem featuring a stunning yard, a year round sunroom AND a screened in porch, all to emphasize the exquisite setting. Scarsdale Office 914-723-8877. Learn more here:
List Price: $665,000



Hartsdale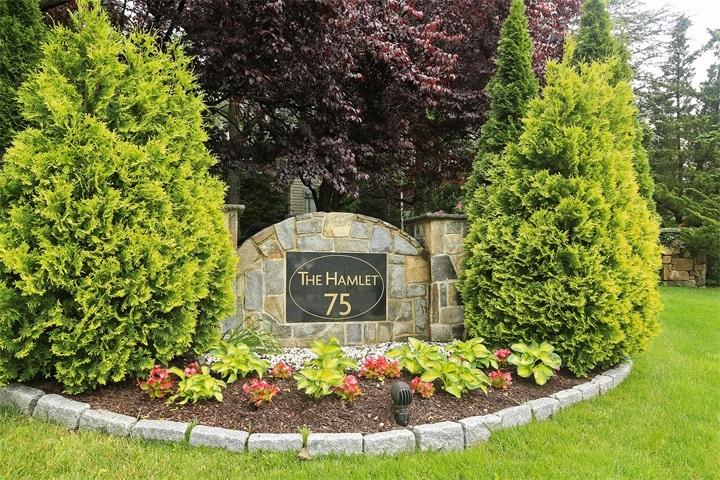 75 West Hartsdale Avenue #4 Hartsdale, NY
OPEN HOUSE SUNDAY 06/11/17 1:00PM-3:00PM

Stunning and fully renovated townhouse leaves nothing else to do...except move right in! Beautiful wood floors throughout, with an onyx tile floor in the powder room. New recessed lighting or track/pendant lighting in all rooms. Living room and dining area share the wood-burning fireplace. Kitchen with stainless steel! Scarsdale Office 914-723-8877. Learn more here:

List Price: $700,000

White Plains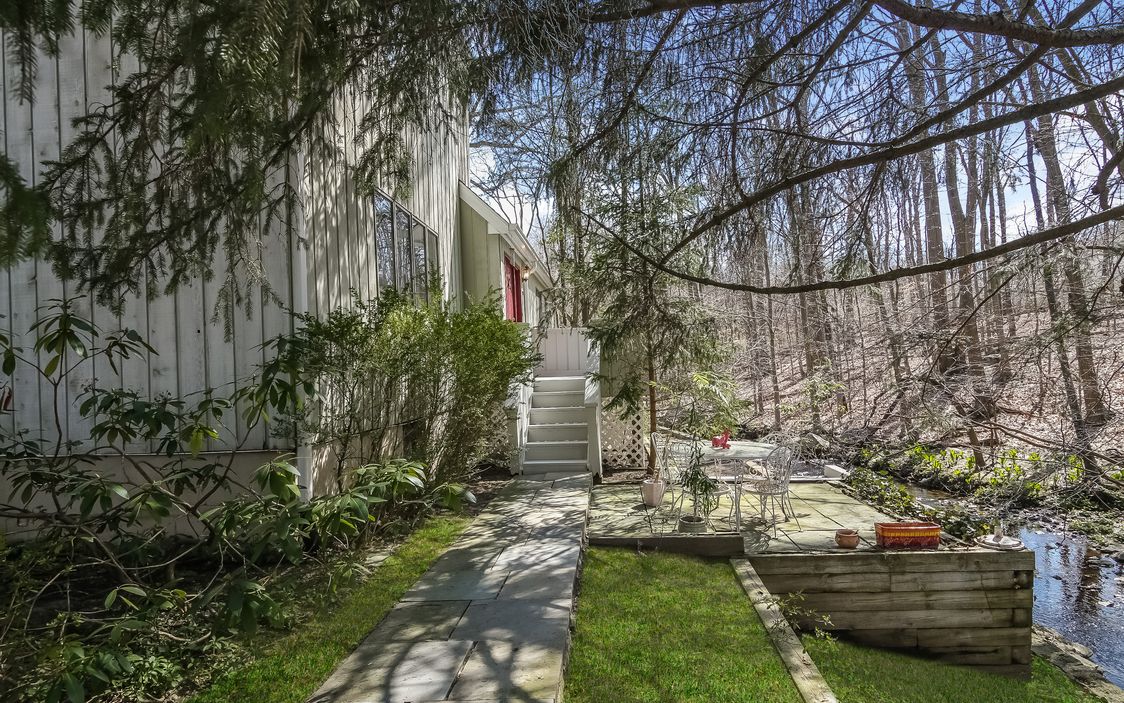 225 Saxon Woods Road White Plains
OPEN HOUSE SUNDAY 06/11/17 1:00PM-2:30PM

Come and see this private paradise offering tranquility and natural surroundings like no other offering. Gorgeous outdoor views from every room will take your breath away. Upon entering this classic Contemporary home, you will notice the dramatic two story entrance leading into the naturally lit living room. A rare find! Scarsdale Office 914-723-8877. Learn more here:
List Price: $747,000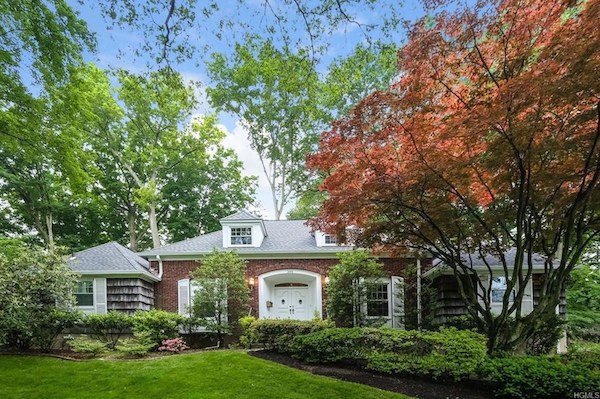 105 Barton Road White Plains
OPEN HOUSE SUNDAY 06/11/17 1:00PM-4:00PM

Enter and be swept away by the elegant front hall and dramatic stairway. This French Normandy Colonial features graciously proportioned rooms, a fabulous kitchen with granite counters, large center island and breakfast bar, a vaulted skylight overhead, Bosch dishwasher, Marvel wine fridge, garbage disposal and much more! Scarsdale Office 914-723-8877. Learn more here:
List Price: $899,000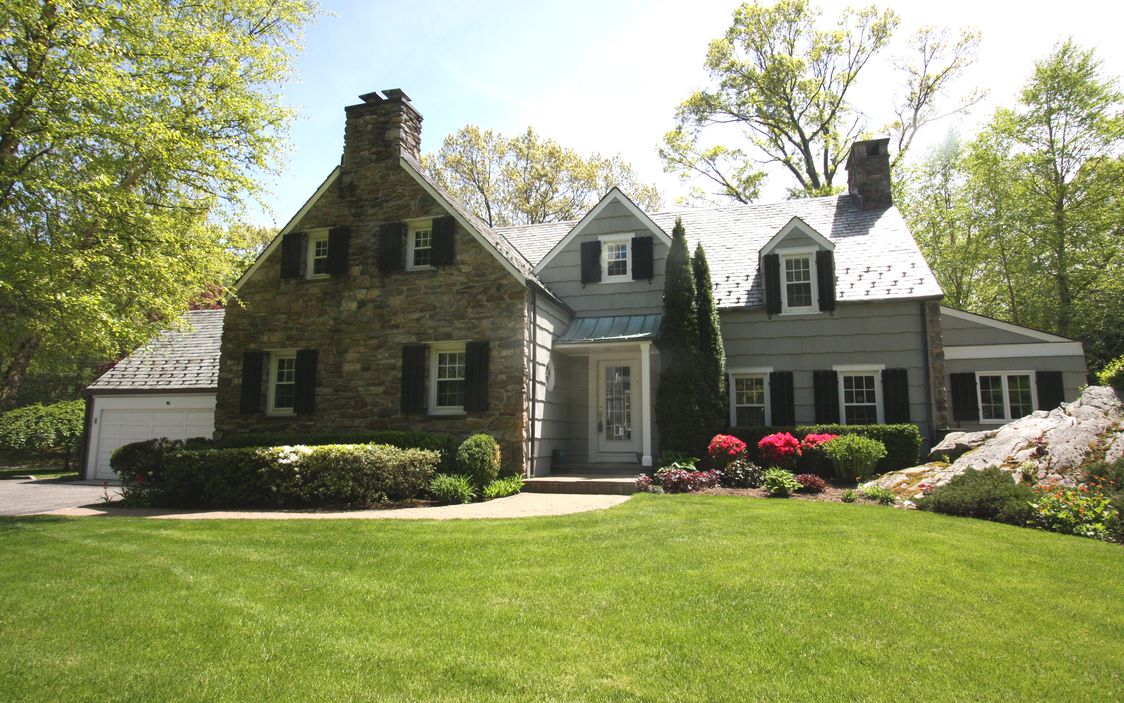 46 Hillair Circle White Plains
OPEN HOUSE SUNDAY 06/11/17 1:00PM-3:00PM

Majestic stone and shingle Colonial on close to an acre of magnificent property, backing onto woods on coveted Hillair Circle. Completely updated and move-in ready. Improvements include new kitchen with granite counters, new bathrooms, newly painted exterior, gorgeous landscaping, re-built stone walls and more.Scarsdale Office 914-723-8877. Learn more here:


List Price: $1,129,000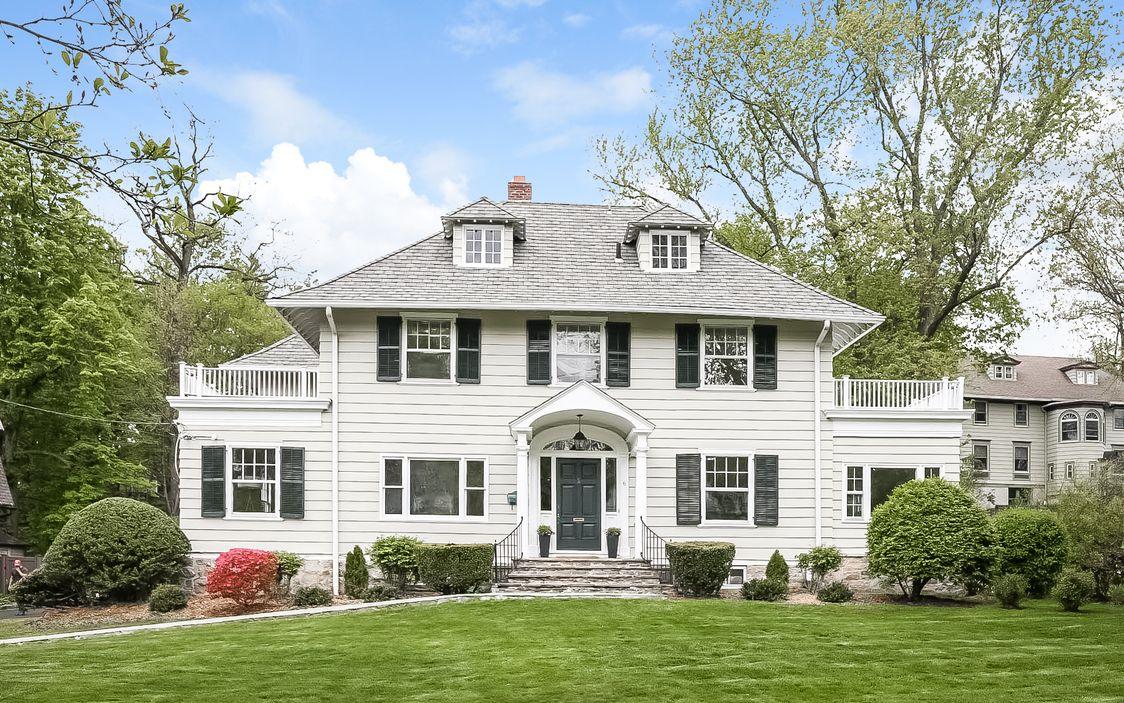 6 New York Avenue White Plains
OPEN HOUSE SUNDAY 06/11/17 1:00PM-3:00PM

When you visit this handsome Prospect Park Colonial, you'll never want to leave! Every space beautifully detailed, possessing wonderful character. Impressive Colonial with 9' ceilings unfolds to rooms of grand proportions, so inviting for lively, large gatherings of family and friends! Freshly painted, updated bathrooms. Scarsdale Office 914-723-8877. Learn more here:
List Price: $1,139,000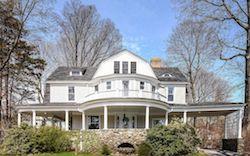 16 Vermont Avenue White Plains,
OPEN HOUSE SUNDAY 06/11/17 1:00PM-3:00PM

Iconic renovated Prospect Park Victorian with sweeping front lawn and wrap around porch. On .87 park-like, level acre, this warm and inviting home is a perfect blend of period finishes and modern conveniences. 9' ceilings and decorative detail throughout. Gorgeous staircase. Imagine a modern décor against period detail! Scarsdale Office 914-723-8877. Learn more here:



List Price: $1,149,000
Rye Brook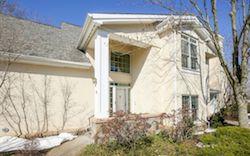 72 Doral Greens Drive West Rye Brook
OPEN HOUSE SUNDAY 06/11/17 2:00PM-4:00PM
Beautiful three bedroom, two-½ bath home with elevator. Sunlight abounds in this easy living home all on one level. A quick ride in the PRIVATE ELEVATOR brings you from the garage up into the main living area. The master bedroom overlooks the golf course and features a walk-in closet, plus more. Scarsdale Office 914-723-8877. Learn more here:
List Price: $780,00

Add a comment
Scarsdale STEP Seeks Host Family for New Student
Details

Written by

Jill Hyman and Julie Stonberg

Hits: 1339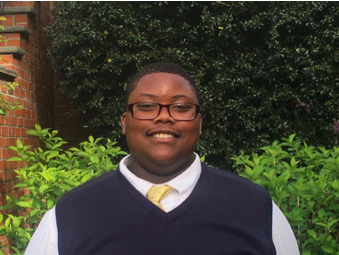 The Scarsdale Student Transfer Education Plan (STEP) Board is thrilled to announce that Fredrick Smith, Jr. a rising junior from Memphis, Tennessee, has been selected to join the Scarsdale High School class of 2019 this fall.
The STEP board now seeks a Scarsdale District family to host Fred for the academic year, starting in late August 2017. Interested families should call Nan Berke at 914-472-8387 or email info@scarsdalestep.org.
For over 50 years, STEP has brought promising students of color from economically disadvantaged households to Scarsdale to attend the High School for their junior and senior years. The program specifically seeks students who have demonstrated leadership qualities and a commitment to applying themselves academically.
Fred Smith is an honors student at KIPP Memphis Collegiate High. He is a member of his school's football team and he enjoys reading and volunteering to help coach the Orange Mound Raiders, a youth football team. Fred loves Science and Math and is driven to understand how things work. Last summer he attended the National Flight Academy in Pensacola, FL and this summer he is attending the Math and Science Scholars Summer Enrichment Program at the University of Michigan. He describes himself as "outgoing, a leader and an all-around helpful person".
The 30 plus-member STEP Board and 24-member Advisory Board provides a strong network of consistent support to host families, including a generous stipend to cover expenses. The experience can be life changing, not only for the STEP student but also for the host family. Host families gain a wider cultural perspective and often form lifelong relationships with their STEP student.
For more information, go to the Scarsdale STEP website.
Jill Hyman and Julie Stonberg are the Co-Chairs of the Scarsdale STEP Board.
Add a comment
Consultants to be Hired to Review the Village Assessor's Office
Details

Written by

Joanne Wallenstein

Hits: 2271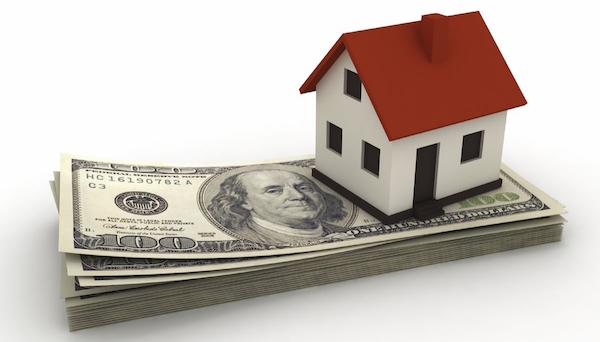 It seemed like old times at Village Hall on Tuesday night June 6 when some of the most vocal opponents of the 2016 revaluation returned for a meeting on hiring a consultant to conduct an independent review of the Village Assessor's office. The Village held a similar meeting with the consulting firm Management Partners in late February, but at the time the trustees decided to wait to make a decision on retaining them until they could answer more questions on their expertise on revaluations.
Kevin Knutson from Management Partners explained that he was a former Village Manager of Coral Gables Florida who now works at Management Partners, an 85-person firm with over 700 clients in 41 states. All of the firms' employees formerly worked in government. For this meeting, Knutson brought in Thomas Frey, who has worked as an assessor, appraiser and as a project consultant on a revaluation in Mamaroneck to serve as a technical consultant on the work in Scarsdale.
The consultants will be charged with doing a review of the assessor's office, evaluating practices and processes with an eye toward improving their efficiency and effectiveness. Village Manager Steve Pappalardo said, "The study will not involve forensic evaluations of the Tyler and Ryan models," but will be an analysis to help improve processes. The project is anticipated to take four to five months to complete and the consultants would be paid $34,990 which will come out of the FY 2016-17 budget.
Frey introduced himself, explaining that he has been an assessor for 42 years, worked as an assessor for a municipality for 32 years and also as an instructor in the field. He has worked as a consultant for the City of White Plains and did appraisals for SCARS hearings. In Mamaroneck, he was the Project Manager for what he called a "reasonably successful" revaluation. When asked what he believed was the key to a good revaluation, Frey said, "...Explain what you are going to do and be as transparent as possible." Asked what he has seen as issues with the assessor's offices in other towns, he said, "They often don't have enough staffing." In response to a question about his role in Mamaroneck he said, "I worked on the RFP, met with contractor and the assessors office, communicated with the town board and rechecked samples of the data collection ... serving as the monitor."
Frey also commented on whether it was possible to conduct a revaluation without doing another round of data collection. He said, "Yes, as long as you maintain good records of sales and demolitions. Sometimes you can just "tweak" the values."
He said he did that within the office without hiring an outside firm. The comment about "tweaking" brought to mind Ryan's claim before he conducted the 2016 revaluation, using data collected for the prior revaluation in 2014.
Mayor Hochvert asked, "How do you fairly assess the quality and condition of a home? How do you develop these parameters? What does the range denote? AAA? C? Frey responded, "Condition and quality are the hardest to do – as they are subjective. Simplifying the grade is better. When the range gets too big it is hard to keep consistency." He added, "We do mass appraisal. We aim toward the middle and go up or down from there."
Amy Parlato wanted to know how Frey would get feedback, and the consultants said they would visit the office 4-5 times and interview residents. Mayra Kirkendall Rodriguez wanted to know what model Frey worked with when he was an assessor and he explained that he used "a model provided from New York State and adjusted for our municipality that worked with the RPS system." Asked if he back tested the model, he said yes.
About the diversity of the housing stock he explained that Mamaroneck was similar to Scarsdale in the range of housing. To another question from Steve Rakoff about what to do when there is a shortage of comparable sales during a specific period, Frey said that the office extends the sales period to gather more values. His wife Amy asked if Frey was aware of the situation in Scarsdale and he said that all he knew was what he read in the media.
At one point, the clear divide in opinion about future revaluations surfaced in the room; Bob Berg affirmed his desire for the consultants to work independently to analyze and make their recommendations and said, "I think we all agree that we need to do another revaluation in the near future," which brought cries of disagreement from Ron Parlato and Steve Rakoff who said, "No we don't... don't speak for us!"
Michael Levine who is a statistician commented that it would be difficult to separate problems in the assessor's office with issues with the models used. He said to the consultants, "I understand that this is a limited engagement. You may think you can get at this by analyzing the procedures. But below it is perceived flaws in the results that resulted from perceived flaws in the methodology or land evaluation. You will get into these questions. I suggest you anticipate this and when you see it you don't ignore it. Notice that and be aware – even if it's outside the scope of your work."
At the conclusion of the meeting it appeared that both the trustees and community members in attendance were in agreement that the consultants should be retained to do the study. Following the meeting, the trustees asked village managers to draft a resolution to hire the consultants. This will be voted on at the June 13th meeting of the board of trustees.
Add a comment
Your Ideal Scarsdale ... Share your Vision
Details

Written by

Joanne Wallenstein

Hits: 1697
What is your vision of an ideal Scarsdale? Do you wish that your neighbor would say hello in the morning? Or that builders would stop tearing down all the trees... or that more outdoor cafes would open in the Village? These were just of the few ideas that were proposed at a recent meeting of the Scarsdale Forum when the Scarsdale Community Support Council was invited to hold a workshop on Strengthening Community. Jay Genova and Linda Chayes led participants through an exercise on "Breaking Down Barriers to Create Community Cohesion."
The audience was divided into groups of ten or so to consider the following questions:
What can we do to break out of our bubbles or comfort zones?
Do you see stepping out of your familiar circle or bubble as a benefit?
Are there ways that you could make your life richer by challenging yourself or stepping out of your comfort zone or by doing something unfamiliar?
In what ways could you do that?
The groups were given time to share experiences and consider ways to build community involvement and empathy. The discussion at my table centered on what community means to different people and how to reach out to those that may feel isolated or alienated. It was noted that many became engaged in the controversy over the recent revaluation and the Village election –but we questioned whether that served to make the community more polarized or more cohesive?
We explored other ways that residents might come together through programming, recreation or a more vital downtown.
Each person completed a card providing their ideal Scarsdale and these were read aloud. Here are just a few of the wishes that were shared:
Preserve the village in a park
Civil discourse
A more diverse community
Stronger neighborhood ties
Inclusion
An indoor pool
More restaurants with outdoor seating
More collaboration between the Village government and the school administration
A vital, thriving downtown
More housing options for seniors and retirees
Reasonably sized new homes
Better traffic control
What are your ideas? Send them to scarsdalecomments@gmail.com and we'll share them here.
Also at the meeting, the Scarsdale honored former Mayor Jon Mark for his service to Scarsdale, which former Scarsdale Forum President said was "all the better for Jon's leadership."
Crandall completed her term as Scarsdale Forum President and the group approved new leadership for the forum. ML Perlman will serve as President with Jon Mark as Vice President. Here are ML's remarks from the meeting:
Members, Board, and Guests:
It is my pleasure to have the opportunity to acknowledge and thank our outgoing President Lena Crandall. Lena and I have worked closely together the last year and I am therefore uniquely qualified to speak about the outstanding dedication she has shown this organization and our community through her tireless efforts and enthusiasm.
Lena's care and attention to the smallest details – while simultaneously having the broad vision to oversee the implementation of the Forum's new communication strategy shows the depth of both Lena's engagement with – and value to the Forum.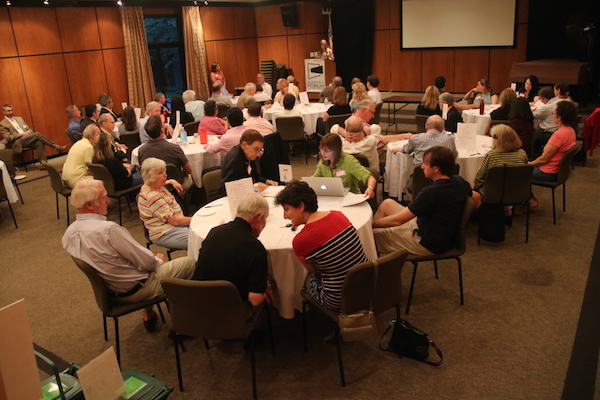 Through our many conversations I learned that Lena is a champion of important values within our community; specifically the inclusiveness of our organization in that we accept all residents as members regardless of citizenship; Lena values respectful – but vigorous - debate that allows all points of view to be expressed and considered; and finally Lena values the simple act of saying "yes" – that when someone has an idea, Lena is there to say "let's go for it!" With Lena as President, we were always talking about what more we could do and what more was possible.
And more we did. This year the Forum as an organization through its public meetings, committee discussions, written reports, and community engagement touched upon just about every important issue within the Village; whether the Library Renovation and Expansion upon which the Municipal Services Committee authored two reports and issued the Forum's first community wide survey, or the Sustainability Committee's incubation of the food scrap recycling pilot program – which has evolved today into Westchester County's first food scrap recycling drop off program. Bravo. – or the Education Committee's reports on the 2017-18 budget, the Greenacres School, and recommended Strategy for Long-Term Fiscal Planning. In addition to committee study and discussion, the Program Committee of the Forum has brought the community together for meaningful engagement such as the experience we all had here tonight – this past year's programs have included distinguished guests such as Mayor Jon Mark, Superintendent Thomas Hagerman, Lee Maude, County Legislator Ben Boykin, Congressman Elliot Engel, Former Scarsdale Inquirer Editor Linda Leavitt, Extreme Weather Scientist and Scarsdale High School graduate Anton Seimon, the Alzheimer's Association Hudson Valley Chapter, and of course our guests tonight from the Scarsdale Community Support Council just to name a few.
While the accomplishments of our organization belong to our members and committees and our Chairs and Co-Chairs, one cannot deny that Lena has for the last year brought our organization together collaboratively and productively. The immense respect Lena has - both from me personally and from our organization - is well earned and deserved.
As I assume the position of President of this organization,
I am humbled and grateful to have the opportunity to give back to a community from which I have gained so much. When I moved to Scarsdale two years ago, the Forum was a place of engagement, learning, and acquaintances. In such a short time I have forged meaningful friendships and collegial ties to so many wonderful people I have met here. As President, I hope to establish a mentorship process for new members so that as many people as possible can find the support and encouragement I find here and from all of you everyday.
Before closing, I would like to note my sincerest thanks to Jon Mark for volunteering to be Vice President. I will be relying heavily on his knowledge, guidance, and support in the coming year – and I consider it a privilege to have the opportunity to work together. I know that our organization will be all the better for Jon's leadership and involvement.
Finally to our members: Thank you for your involvement. Thank you for your ideas. Thank you for your opinions. We look forward to seeing you at the next meeting.
Thank you all and good evening.
ML Perlman
Scarsdale Forum President
Photos by Lisa VanGundy
Add a comment