Police Report: Three Arrested for Grand Larceny
Wednesday, 25 April 2018 13:27
Last Updated: Wednesday, 25 April 2018 13:29
Published: Wednesday, 25 April 2018 13:27
Traci Dutton Ludwig
Hits: 4179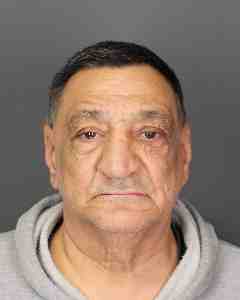 Morris SantanielloGarth Road Burglary
On April 24, the Eastchester Police Department announced the arrest of two Bronx men for stealing over $500,000 in cash and jewelry from an apartment on Garth Road on April 11.
The victim told the police that a safe containing a large amount of cash, jewelry and other property had been stolen from her apartment on April 11. Investigators from the Eastchester and Yonkers Police and the Westchester County DA's office developed information and executed a search warrant in the Bronx which resulted in the arrest of one suspect and the recovery of a semi-automatic pistol, jewelry and a large sum of cash. A second search warrant uncovered more evidence and the arrest of the second suspect.
Arrested were Asan Sefuloski, age 28 of Mace Avenue and Morris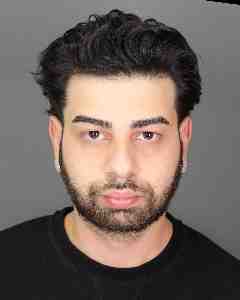 Asan Sefuloski Santaniello, age 64 of Belmont Avenue, both in the Bronx. They are chared with Grand Larceny in the Second Degree, a class C felony and Burglary in the Second Degree, a class C felony. Sefuloski was free on $100,000 cash bail. If convicted he faces 15 years in prison. Santaniello was remanded into custody based on four prior felony convictions, If convicted he faces 25 years to life in prison.
The victim did not know the two suspects who are scheduled to appear in Westchester County Court on June 20, 2018.
Doctor Arrested
Westchester County District Attorney Anthony A. Scarpino, Jr. announced that former physician Peter Corines of Eastchester has been arraigned on one count of Grand Larceny in the Second Degree, a felony, after stealing more than $500,000.00 from a 97-year-old Yonkers woman through various fraudulent means.

The felony complaint alleges that during a two-week period in November 2017, Corines stole from Bernice Judd Porter by falsely claiming to be her power of attorney or pretending to be her on the phone or online with numerous financial institutions where the victim had accounts.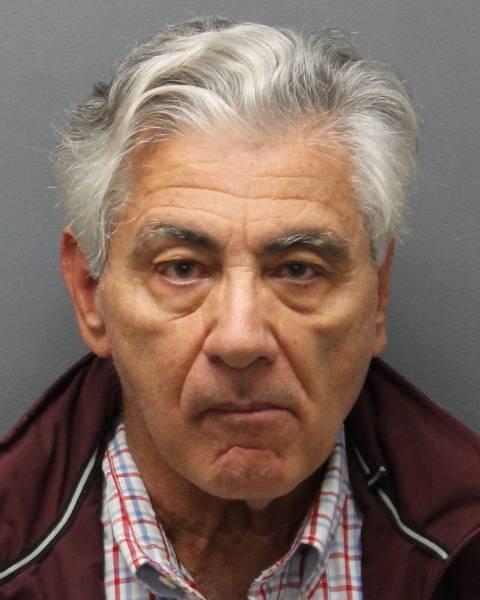 Peter CorinesMore specifically, by claiming to be Judd Porter's power of attorney, and therefore ostensibly claiming to be acting in her best interest, Corines went into various banks and withdrew money from her accounts; by pretending to be her, he called various mutual funds and transferred money from her accounts. Corines also set up online accounts from various mutual funds and transferred money from her accounts without her permission, authority or consent. In total, Corines stole approximately $540,103.00.

Corines was arrested by Yonkers Police April 24, 2018, subsequent to the execution of a search warrant at his home, 249 Park Avenue in Eastchester. He is scheduled to be in court May 9, 2018. He has been remanded to Westchester County Corrections by Yonkers City Court Judge Arthur Doran.
Dead on arrival
On April 18, a 91 year-old Secor Road man was found dead in his house. Eugene Sechko was discovered by his longtime landscaper who had come to the house to do scheduled work. The landscaper said he attempted to make contact with Mr. Sechko and found a house door unlocked. He went inside the house and found him lying on the bedroom floor. According to the police report, Sechko appeared to have been dead for more than 24 hours. The medical examiner's office is following up. Police secured the house before leaving. No further information was released.
Identity theft
On April 17, a Wayside Lane woman reported fraudulent use of one of her credit cards at a hotel in Manhattan in November. In following up with the hotel, the woman received information that a person using a passport in her name stayed in the hotel and used her credit card information to pay the bill. Patrol could not tell if the passport was real or fake because the hotel could only provide a photocopy of it. The woman was advised to follow up with her credit card company.
On April 18, a Popham Road woman reported someone stole and was using checks she had ordered from HSBC but never received. The checks were mailed to the woman's former address in the jurisdiction of New Rochelle. Six checks, totaling more than $3,000 had been written with forged signatures. The woman was working with HSBC to resolve the matter.
On April 21, a Claremont Road man reported someone attempted to fraudulently withdraw $1,000 from his Chase Bank account from a branch in Connecticut. Chase froze his account due to this activity, and the man reported having problems using the ATM to withdraw money from his account. Patrol advised the man to follow up with Chase and report the incident to the credit reporting bureaus.
License plate
A Greenacres Avenue man reported his license plate was stolen from his car somewhere in the village April 20.
Missing persons
On April 17, at 5:30 a.m., a Stratton Road woman reported her husband had not come home from work the previous night, and she was worried about him. She had last spoken with him at 6 p.m., April 16, when he told her he was going out for dinner and drinks with his boss and would head home at 8 p.m. The woman said she found her husband's car at White Plains train station, and all calls to his cell phone were going to voicemail. Police called various police stations, MTA police and hospitals to see if they had any information. The man was found to be at Westchester Medical Center. Patrol and the man's wife followed up with emergency room staff.
On April 22, a man reported as missing man from Greenburgh was reportedly last seen at the CVS on Popham Road April 22. Patrol searched for and stopped the man. Shortly thereafter, the man's son-law approached patrol and the man. He said both he and his wife had looking for the man in the village. They drove him home.
Inappropriate behavior
The mother of a 13-year-old girl told police that while her daughter was waiting to be picked up after a lacrosse game on high school grounds an unknown male approached her and began cat calling her April 22. Patrol found the man on a school field playing soccer. The man told police he was not aware of the girl's age and meant no harm by the incident, Patrol told the man that due to his inappropriate behavior on school grounds, he would have to leave. The man left without further incident.
No insurance
On April 18, police conducted a traffic stop of a 2001 Ford Escape that was traveling on Post Road with a suspended registration due to no insurance. Patrol removed the car's license plates, had the car towed to a storage facility at the driver's request, and issued the driver summonses.
Cars and roadways
On April 16, police notified Verizon and the highway department about fallen trees that took down phone wires on Stonehouse Road and Harvest Drive.
Sections of Fox Meadow Road were closed due to flooding April 16.
A tree fell on Stratton Road April 16. Patrol spoke with the resident who owned the tree and advised her to stay clear of it.
Verizon was notified above low hanging wires on Dunham Road April 18.
Patrol issued summonses to two drivers who passed a school bus on Popham Road April 18.
Police marked a fallen wire with caution tape on Donellan Road and notified the utility provider April 19.
Patrol assisted Eastchester police with a traffic stop on Brook Street at 5:25 a.m., April 20. During the traffic stop, a bag containing a large amount of mail was found in the car. At that time, the driver fled the scene and a police pursuit ensued. Police helped Eastchester police until additional Eastchester patrol units arrived to assist.
Patrol issued summonses to illegally parked cars on Wayside Lane April 20.
The water department shut off a broken water valve on Rural Drive April 20.
Patrol placed caution tape on broken wooden fencing on Post Road, near Scarsdale High School, April 20. The broken fencing appeared to have been damage by weather related activity and age. The highway department was informed for follow-up.
A woman called police to say her car key got stuck in the car door's lock after she parked her car on Depot Place April 21. She boarded a train and left the scene before police arrived. She said she would call her insurance company to arrange to have the car towed to a service station.
Six car accidents were reported in the village this week.
Civil matter
On April 18, a man called police and reported he went for a doctor's appointment at Brewster and Ogden roads, allegedly paid a co-payment and was not seen by the doctor. Patrol went to the practice and spoke with the receptionist. She advised that the man had been to the office earlier that day and became irate over an insurance issue. She said no co-payment had been collected. She advised police that the patient was no longer welcome at the office due to his behavior.
Village code
A group of young adults were listening to music and talking outdoors on Axtell Road April 21. A neighbor complained of noise, and police warned the young adults of village code. The small party was moved indoors, and the outdoor music was turned off.
Patrol dispersed youths from Boulevard after dark after a resident complained about them playing basketball loudly April 21.
Animals
Police reunited a lost Pug found on Mamaroneck Road with its Aspen Road owner April 17.
Two girls found a loose dog on Tompkins Road April 21. The dog belonged to a person who had previously contacted headquarters to report the dog as lost. Patrol reunited the dog with its owner and issued the owner a summons for having a dog at large.
A caller complained about a dog barking for 15 minutes on Larch Lane April 21. Patrol went to the street and heard the barking dog. An au pair said she had just let the dog outside. She brought it back in the house.
Lost and found
A woman stated she lost her cell phone and wallet while traveling from Chile to her brother's house on Clarence Road April 16. The wallet contained cash, a Visa debit card and a New Zealand driver's license.
Patrol tracked down the owner of a purse left inside Chase Bank on East
Parkway April 16. The owner's husband picked u her purse and thanked patrol.
A Post Road women reported she could not find some of her underwear, dresses and shoes April 18. Patrol helped her look for the allegedly missing items at home, and some of the items were found.
On April 18, a black backpack was found in Chase Park. It contained schoolbooks and a key. Police called a phone number written on the backpack, and the owner and his mother picked up the backpack from headquarters. Nothing was missing.
A Wakefield Road woman reported her husband lost the registration card for their Volvo April 21. Police provided her with appropriate paperwork to receive a replacement from the DMV.
Firefighters
According to Scarsdale Fire Chief James Seymour, firefighters responded to 45 incidents last week. He shared the following narratives below.
On April 16, firefighters checked a Nelson Road electrical panel and found water dripping along the primary feed. Firefighters shut power and notified Con Edison.
Water was entering a Normandy Lane basement from window well, containing approximately three inches of water, April 16. Water was also flowing from the backyard onto a 300 square foot patio, accumulating at a depth of about six to 10 inches and entering the foundation wall and impacting a generator. Firefighters isolated and shut power to the standby generator. Contractors on scene used sump pumps to pump out window well. Water leaking into basement was collected into a sump in the boiler room. While surveying the boiler room, firefighters detected a natural gas odor and used a gas detector to locate a leak at the furnace. Con Edison was notified and responded.
Firefighters helped Scarsdale Volunteer Ambulance Corps with a patient who had fallen and could not get up on Overhill Road April 16. The patient waited for a taxi and firefighters helped the person get inside the taxi.
Firefighters observed a worker in a four-by-eight-foot trench measuring eight to ten inches deep on Franklin Road April 17. Firefighters advised the contractor to have the trench shored. The building department was notified for a response.
On April 19, firefighters responded to a carbon monoxide alarm, with no reported symptoms, in a Rock Creek Lane house. During investigation, firefighters observed a slight odor of exhaust coupled with elevated CO readings on the house's first floor and basement levels. The homeowner reported no vehicles had been running inside the garage or on the driveway. All natural gas appliances appeared to be operating normally. Firefighters observed loose fitting house trap caps in the basement and advised the homeowner to notify a plumber to replace the caps. Firefighters ventilated the house and stood by for Con Edison. Con Edison workers checked the premises and determined all natural gas appliances were operating within safe limits. They advised the homeowner of possible migration of emissions from vehicles idling in street. A sump pump battery backup malfunction was also considered, however no readings were observed following ventilation.
Firefighters shut water to a leaking boiler in a Garth Road business April 19.
Firefighters advised staff to have a plumber repair the boiler.
Firefighters stood by for Con Edison at the site of a gas leak in a Kent Road house April 20.
This report covering police and fire department activity from April 16-22 has been compiled from official information.

This police report is sponsored by Scarsdale Security who does more than just security. Contact them about remote video for your home or business. Call 914-722-2200 or visit their website.