Police Report: Man Arrested for Armed Robbery
Tuesday, 01 May 2018 13:24
Last Updated: Tuesday, 01 May 2018 13:27
Published: Tuesday, 01 May 2018 13:24
Traci Ludwig
Hits: 4073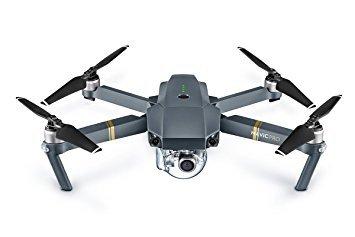 Armed Robbery Arrest
An arrest has been made in connection with an armed robbery that occurred on Friday, April 13, 2018, at the J.P. Morgan Chase bank, located at 409 Tarrytown Road, in the town of Greenburgh. From the outset of the investigation, Greenburgh Police Detectives have worked in partnership with the F.B.I. Safe Streets Task Force to successfully solve this case. The suspect was identified and subsequently located in Riverdale, Georgia and arrested there with the assistance of the F.B.I. Atlanta Office Fugitive Apprehension Unit. The defendant is identified as; Tefon Hall, age 27. Mr. Hall was extradited from Georgia to New York on Thursday, April 26, 2018, by detectives from the Westchester County Police Department Warrant Fugitive Unit. The defendant is currently remanded to the Westchester County Jail, Valhalla, NY.
Bike Stolen from Depot Place
On April 23, a Henry Street resident reported his Raleigh 10-speed, black and red mountain bicycle was stolen from the bike rack on Depot Place. The bike and its lock disappeared sometime between 8 a.m. and 8 p.m. The bicycle is valued at $400.
Clothing Shoplifted from Village Store
An employee of the LF Store on Boniface Circle reported two women stole items from the store and fled the area in a 2008 gray BMW. One of the women entered a fitting room with numerous pieces of clothing. The other woman continued to browse the store, picking up various items. When the first woman exited the fitting room, the second woman dropped the items she had been holding, and both women ran out of the store. When the employee checked the fitting room, none of the items taken into the fitting room were there. Police are following up.
Identity Theft
On April 23, a Franklin Road resident reported at least two unauthorized charges on her Bloomingdales and Nordstrom credit cards. The Bloomingdales charge occurred on March 3 in the Soho store. On April 20, Nordstrom notified the woman of an unauthorized charge on that store's credit card. Both accounts were cancelled. On April 24, the son of an elderly Saxon Woods Road woman called police and said someone withdrew finds from his mother's account without her permission. He handles his mother's finances and did not want to alarm her due to health issues. On April 25, a Coralyn Road man reported someone opened a fraudulent T-Mobile account in his name.
Threat
On April 25, a Spencer Place business owner said a man who had dated his wife more than a decade ago threatened him. The old boyfriend told the business owner, "You made a grave mistake, and I'm coming after you and your family." Police called the old boyfriend and told him to refrain from contacting the business owner in the future. The old boyfriend denied making the threat and said he would refrain from contacting the business owner.
Harassment
On April 23, a Franklin Road business owner reported repeatedly receiving unsolicited communication from a fired employee. The owner told the former employee, by email, that she does not want him to contact her again. In response, he sent an email that the owner found harassing. A Paddington Road woman received a call from an unknown man who said "Allah Akbar" when the woman answered the phone. She hung up, and the man did not call back.
Scam
On April 25, a Walworth Avenue woman received a robotic phone call requesting her to call a number to discuss "legal matters". Patrol concluded that the call appeared to be from a telephone scammer and advised the woman to ignore such calls.
Suspicious Man
A Foxhall Road resident reported an unknown man attempted to get inside his house around 8 p.m., April 26. The resident was upstairs when he heard noises at the front door, as if someone was trying to gain entry. The resident went downstairs and saw a clean-shaven, white man wearing a gray zip-up hoodie, black jeans and oversized aviator sunglasses. As soon as the man saw the resident, he turned around and fled. He was last seen fleeing towards Secor Road. Police canvassed the area but did not find anyone matching the description.
Domestic Matter
On April 24, a Quaker Ridge man reported his wife had returned after being gone for two months, and she was no longer welcome in the man's house. The man said there was an ongoing legal matter between his wife and him. The wife left the house voluntarily.
Drone
On April 25, Leatherstocking Lane resident found a drone in his backyard and was concerned someone might be spying on his family. Patrol examined the drone and determined it had been purchased from Sharper Image. Patrol said there was no way to determine why the drone had been flying near his yard. The man said he would hold onto the drone, for return, in case it belonged to a neighbor's child.
Scofflaw
On April 26, police encountered a 2016 Volkswagen with scofflaw status parked on Depot Place. The owner of the car – a Yonkers woman – owed $370 for three unresolved parking tickets. A citation was issued for further parking violations, and the car was towed to the police impound lot.
Cars and Roadways
On April 25, police called a tow truck for a driver whose car got a flat tire on Weaver Street. A woman's car ran out of gas on Heathcote Road on April 26. Roadside assistance brought gasoline to her. After a driver complained on April 26, police informed the highway department about a pothole on Leatherstocking Lane. On April 26, patrol informed Verizon about fallen wires on Windward Lane. On April 27, a woman got a flat tire and pulled off the Bronx River Parkway. Police told her she could park in a metered space on East Parkway until help arrived. On April 27, patrol notified Verizon and Optimum about fallen wires on Overhill Road. On April 28, a landscaper's trailer was blocking Cooper Road. Police asked the landscaper to move the trailer, and the landscaper complied. Fourteen car accidents were reported in the village this week.
Dog
On April 28, a loose dog was found on Wilmot Road. The owner contacted police to report her dog missing, and police reunited her with the dog.
Noise
On April 28, police notified Westchester County police about a noise compliant about Saxon Woods Grill.
Lost and Found
On April 26, an unattended blue bag was left on a bench outside of Chase Bank on East Parkway. Police returned the bag to the owner, who returned to Chase Bank looking for the bag. On April 28, a cell phone was found in the Post Road parking lot of Scarsdale High School. The owner's daughter called the phone, and patrol was able to return the phone to the owner. On April 28 passerby found a car key in the Christie Place Garage. Police vouchered it for safekeeping.
Firefighters
According to Scarsdale Fire Chief James Seymour, firefighters responded to 21 incidents over the last week. Seymour shared information about the following incidents. On April 25, firefighters were called to a Park Road house on a reported odor. They discovered a malfunctioning electric baseboard heater in the basement. Firefighters shut power to the system and advised the resident to call an electrician to service the system. On April 26, firefighters ventilated a Norma Place kitchen after cooking created too much smoke which sounded an alarm. On April 27, a gas dryer started smoking in a Brambach Road house. Firefighters determined there was no active fire, but rather the dryer overheated and caused insulation to smolder behind the rear panel. There was no extension of heat outside the dryer. The dryer was removed from the basement and cooled with approximately 10 gallons of water. Firefighters ventilated the basement and placed the dryer at the curb for sanitation pickup.
This report covering police and fire department activity from April 23-29 has been compiled from official information.

This police report is sponsored by Scarsdale Security who does more than just security. Contact them about remote video for your home or business. Call 914-722-2200 or visit their website.