Police Report: Bicycle Parts Stolen From East Parkway Rack
Wednesday, 09 May 2018 12:32
Last Updated: Wednesday, 09 May 2018 12:37
Published: Wednesday, 09 May 2018 12:32
Traci Ludwig
Hits: 2014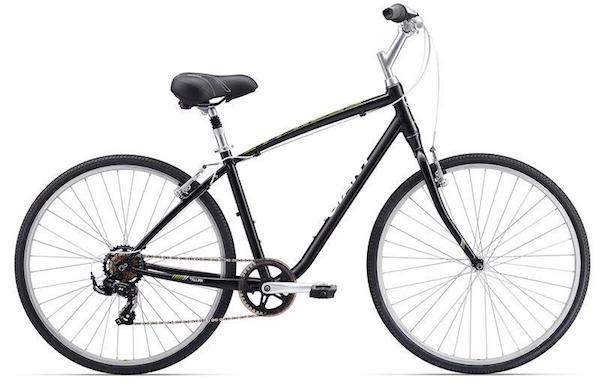 Bicycle parts stolen from East Parkway rack
On May 3, the front wheels were stolen from two bicycles locked to the rack at East Parkway and Spencer Place. The victims were a Fox Meadow Road man and a Madison Road man. In one case, the bicycle lock had been cut. A third victim, a Beechwood Lane man, later reported the rear wheel and his bicycle frame had been stolen. In each case, the bicycle owner had chained the bicycle to the rack that morning and discovered the vandalism and theft upon return to Scarsdale, via train, that evening.
Identity theft
On May 1, an Oak Lane resident reported fraudulent charges were made on his Brooks Brothers credit card. He was alerted to possible fraudulent charges by the bank which issued the Brooks Brothers credit card. The account was closed by Brooks Brothers's fraud department.
Check fraud
On May 4, a Stonehouse Road man reported someone other than the intended recipient cashed a check written against a joint account held by the man and his daughter. The check was written in January and mailed to the IRS. The man was able to see that the check had been cashed. However, in May, the man received a letter from the IRS, asking for the payment. At that point, the man checked his bank records and realized the check had been fraudulently manipulated and cashed by someone else.
Harassment
An employee from a Chase Road business reported a physical confrontation with a coworker May 5. Patrol spoke with both women involved and learned they had a history of disagreements and disputes over sales commissions. Following a heated verbal exchange which allegedly involved name calling, the store manager asked to speak with one of the arguing women in the back hallway. At that time, the other involved woman passed by and the two started fighting with each other physically. They both sustained scratches. Other employees allegedly separated the women, but none would come forward and speak with police. An Uber driver walked into headquarters to report a racist incident involving passengers transported from Fenimore Road to Greenacres Avenue at 2:30 a.m., May 6. The female driver said that after her passengers – a man and a woman – exited her car, they called her a racist name. The driver wanted to document the incident.
Dispute
A caller reported a dispute over an Uber fare near the intersection of Old Lyme and Meadow roads fare May 5. Patrol mediated the discussion and determined that the passenger entered the wrong destination in the Uber app. This caused the driver to drive to a place the passenger had not intended to go. Because of a language barrier, the driver was not aware that the passenger was telling him they were going in the wrong direction. This caused her to become frightened and call 911. After the misunderstanding was mediated, the passenger paid for the trip and gave the driver a tip via the Uber app. The passenger made other arrangements for transportation, and police stood by until the passenger's daughter picked her up.
Password Changed
On May 1, a Chase Road business owner reported a former financial advisor to her business deactivated the owner's account and changed her password for her business QuickBooks account. A computer technician was able to help the owner reactivate her account and change her password again. The technician discovered the former financial advisor had logged into the account on April 28, changed passwords and disabled the owner's account access as well as the access of another former employee. Furthermore, the financial advisor also deleted two custom reports from the system. The business owner reported that no money had been taken from the account.
Shotgun
On May 2, a Bradley Road resident found a Springfield 12-guage shotgun in her attic and called police to remove and dispose of it. The gun was discovered by flooring contractors working on the woman's third floor. She said she bought the house in September 2016 and had no idea the gun was in the house. Police went to the house and removed the gun. It was taken to headquarters.
Asleep
A man was asleep in the backseat of his car parked at Fountain Terrace and Greenacres Avenue at 3:30 a.m., May 1. Police woke the man and questioned him. He said he was taking a Jiu Jitsu class in Hartsdale for a week and had no place to stay. Patrol told him he could not sleep in his car at that location, and the man left.
Press
A Boulder Brook Road resident reported members of the press were parked in his driveway asking questions about his family May 1. Patrol spoke with the reporters in a car parked on the street. They provided proper IDs and press credentials from CNN. Patrol advised them that the resident did not want reporters at his property. One of the reporters said he understood and would comply with the resident's request. Later that day, police received another call that a reporter was ringing the resident's doorbell and banging on the door. Patrol told the reporter that she was not welcome on the resident's property.
Trees and flowers
A Hamilton Road tree uprooted because of recent wind and rain May 3. It fell and was leaning over a Jefferson Road garage. Patrol advised the tree owner and the garage owner to call a private tree company to correct the issue since the tree was on private property. On May 5, a Boulevard man reported someone damaged flowers in front of his house. He said the flowers were last seen intact on April 28. Patrol noted the damaged flowers but could not determine if the damage had been caused by a person, an animal or a recent severe storm on May 3.
Mother
An exchange student from Brazil called police to report she could not get in contact with her mother after midnight May 4. The student said her mother had supposedly flown to New York City that day. The last time the student spoke with her mother was earlier that day, at which time she was told her mother's phone battery was running low. Police advised the student to contact NYPD for assistance.
Sewage
Police notified the on-call highway department that a Forest Lane woman reported sewage was backing up into her house May 4.
Pedestrian hit
On May 4, a driver reported a 33-year-old woman talking on her cell phone walked in front of his car on Depot Place and was struck. No injuries were reported.
Cars and roadways
A car stalled and would not start again on Popham Road May 1. Patrol called a tow truck to remove the car for repair. A caller reported an unoccupied parked car, with its engine running and radio on for more than six hours, at Johnson Road and Boulevard May 1. Police contacted the owner, who was unaware of the running engine. She said her husband would respond as soon as possible to turn off the car. Police notified Verizon about a fallen phone wire on Walworth Avenue May 2. Police directed traffic around a disabled car at Post and Fenimore roads May 2. A tow truck removed a disabled car from the intersection of Fenimore Road and Walworth Avenue May 2. A car with a flat tire was blocking a traffic on Post Road May 2. The driver, a woman from Franklin Station, in Nassau County, Long Island, was observed to be lying down on the backseat of the car. Patrol spoke with her, and she said she was waiting for a friend to pick her up. She said she was on her way to Bayside Queens where she works. Patrol advised her that Scarsdale is nowhere near her home or destination. The woman said she got lost by mistake. Patrol remained on scene and instructed the woman to call for roadside assistance to change her flat tire. Patrol issued her a summons for no stopping or standing on a public highway as the woman had made no attempt to move her car out of the lane of traffic, had not called roadside assistance on her own, nor called police for help with her disabled car. Patrol placed flares in the roadway until roadside assistance arrived. A tree fell on power lines on Weaver Street May 3. It knocked out power to the area. Patrol taped off the area, notified Con Edison and asked the department of public works to remove the tree. Firefighters stood by to maintain safety at the scene. A fallen branch pulled down a cable wire on Tunstall Road May 3. The affected homeowner was advised to contact her cable provider for repair. A tow truck removed a disabled car from the intersection of Post and Fenimore roads May 3. A car alarm was sounding around Sycamore Road May 4. Police tracked down the owner, and she was able to silence the alarm. Patrol issued a parking summons to the owner of an illegally parked car on Forest Lane May 5. Pooling and flowing water was observed in a Brewster Road front yard May 5. Patrol notified the water department after attempts at reaching the homeowner were unsuccessful. Nine car accidents were reported in the village this week.
Noise
Partygoers were told to lower the volume of music at a party on Sprague Road at 11:15 p.m., May 5. They complied. Later, around 2 a.m., May 6, another noise complaint about the same party was received. Patrol then issued the host a village code violation summons.
Animals
On April 30, a woman reported a Kensington Road dog bit her dog on its right hind leg. The attack occurred while the woman was out walking her dog. Police spoke to the offending dog's owner, who said a painter had arrived at her house and accidentally left the gate open. The dog then ran out. The owner said an electric fence usually contains the dog, but a landscaper recently cut one of the wires by mistake. Patrol advised the owner dog-related village code. The injured dog's owner was following up with a vet. A Brite Avenue resident reported an injured duck in his driveway April 30. He told police it had been attacked by a wild cat. Patrol provided the resident with contact numbers for trappers and wildlife rescue personnel. A woman reported accidentally locking her dogs inside her car on Post Road May 1. She said the dogs had been in the car for more than one hour, and she needed help getting them out. Patrol called Heathcote Exxon at the woman's request, and a mechanic was able to open the car door and release the dogs. A dead opossum was observed on Fox Meadow Road May 6. The animal had apparently been hit by a car. Police arranged for highway workers to remove the animal carcass from the road.
Lost and found
The owner of a Garth Road bakery gave police a wallet that a customer had left inside the store May 2. Police tracked down the owner and returned her wallet. On May 4, a Central Taxi dispatcher reported finding an abandoned Raleigh bicycle in the taxi lot. It was allegedly there for more than a week, so police picked it up and took it back to headquarters. An attempt is being made to identify the bicycle's owner.
Firefighters
According to Scarsdale Fire Chief James Seymour, firefighters responded to 17 incidents this week. Seymour shared some of the more notable incidents. On May 2, firefighters assisted at a one-car accident on the Bronx River Parkway. On May 3, a reported indoor gas odor called firefighters to a Madison Road house. Investigation showed no signs of gas on all levels of the house. However, low levels of combustible gas were detected near the water heater and boiler. Con Edison responded and discovered natural gas spillage from the water heater. They shut down the unit and red-tagged it. The homeowner was advised to service the appliance. Firefighters assisted at a car accident on the Hutchinson River Parkway May 3. Smoke was detected in a Colvin Road attic May 5. Upon arrival, firefighters found problems with the air handler located in the attic. They shut power to the unit and found a burnt computer board and wires. Firefighters opened windows to ventilate the house and dissipate odors. They advised the homeowner to contact a HVAC repair company. On May 5, firefighters were dispatched to Fenimore Road for an outdoor odor of gas. There, they detected levels of gas in the sewer and in a telephone manhole. Con Edison was called to the scene. Firefighters assisted Con Edison in checking nearby houses for possible gas readings.
This report covering police and fire department activity from April 30 – May 6 has been compiled from official information.

This police report is sponsored by Scarsdale Security who does more than just security. Contact them about remote video for your home or business. Call 914-722-2200 or visit their website.