Julius Reich Pleads Guilty to the Stabbing Death of his Wife, Robin Goldman and More from the Scarsdale Police
Tuesday, 22 May 2018 14:11
Last Updated: Wednesday, 23 May 2018 16:39
Published: Tuesday, 22 May 2018 14:11
Joanne Wallenstein
Hits: 7023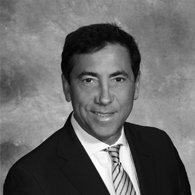 Julius ReichWestchester County District Attorney Anthony A. Scarpino, Jr. announced today that Julius Reich of Scarsdale pleaded guilty to Manslaughter in the First Degree, a class B violent felony, in the stabbing death of his wife, Robin Goldman, M.D., in January 2016. Reich will face a sentence of up to 25 years in state prison. His sentencing is scheduled for Aug. 15, 2018.

The adult children of Dr. Goldman advised the District Attorney and the Court it was their strong desire to avoid the trauma of a trial. The children are in complete agreement with the plea of Manslaughter in the First Degree, as such a disposition would make their 64-year-old father accountable for his actions. They are relieved thei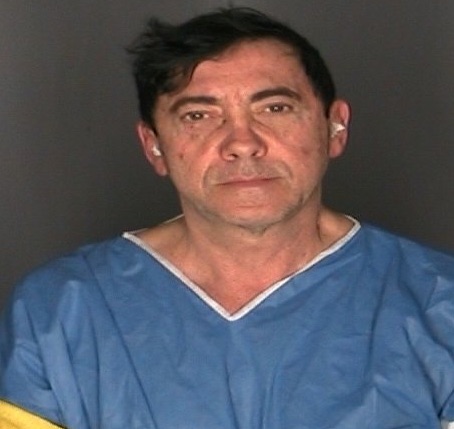 r father finally accepted responsibility for his actions and his plea will help them move forward and bring finality to a horrific situation.

Reich and his wife were in the process of divorcing but remained living in the same house on Lincoln Road in Scarsdale. On the morning of Jan. 20, 2016, Reich entered the upstairs bathroom where he stabbed his wife multiple times resulting in wounds to the chest, abdomen and back. Dr. Goldman died at the scene.

At the conclusion of the attack, Reich went downstairs. Sometime later, he called 911. Scarsdale Police officers responded and discovered her body in the bathroom. Reich was arrested at the scene.

Assistant District Attorneys Christine O'Connor and John O'Rourke of the Superior Court Trial Division are prosecuting the case.
Identity theft
On May 17, a Cushman Road resident reported three fraudulent checks were cashed against her husband's business account without her knowledge. She learned of the incidents after receiving a call from PNC bank alerting her to the checks, whose signatures did not match the bank's signature record. All three checks were made out to a person from Yonkers. PNC bank closed the account and placed a hold on the checks. On May 19, a Magnolia Road woman reported ten fraudulent charges had been made on her Citibank debit card between May 17-19. She informed Citibank, closed the account and was advised to file a police report.
Harassment
On May 15, a project manager reported being harassed by a subcontractor at a Heathcote Road job site. The two men allegedly got into a confrontation over work being performed in the house, and one man allegedly yelled and "got into the face" of the other man. The construction company pulled all employees from the job site in reaction to the incident.
Missing items
On May 15, a Carman Road woman reported handwritten notes were missing from her diary. She said she searched her house multiple times but could not find the notes. She told police she believed the police department had been compromised and she wished to make a report elsewhere.
Street sign
While conducting a welfare check on a village woman, police found a street sign inside her house May 15. After determining the woman was OK, police removed the street sign from house and took it to headquarters. She told patrol her son had found the sign discarded in the street. Patrol advised her to speak with her son about the inappropriateness of acquiring property in such a manner.
Peeled paint
On May 18, a Walworth Avenue resident reported a cleaning company taped a flier to his mailbox. When removing the flier, the adhesive pulled off some of the old black paint from his mailbox. The resident said he had paint and could remedy the mailbox, but he did not want the company to post more fliers. Patrol spoke with the company's owner and issued a verbal warning for posting fliers without a permit. The owner apologized for inadvertently damaging the resident's mailbox.
Locked doors
Patrol climbed into an open window of a Church Lane South house and unlocked the door from inside after the homeowner accidentally locked herself outside with her baby May 18. A nine-year-old boy locked himself in a bedroom at his grandmother's Tompkins Road house and could not get the door unlocked May 19. Patrol used a skeleton key and a screwdriver to unlock the door. Patrol gave the key to the boy's grandmother and advised her to keep it away from children. Patrol mediated a discussion between a Garth Road building manager and a commercial tenant whose lease was terminated May 19. The business was currently secured with new locks, and arrangements had to be made in order for both parties to agree on a time when the former tenant could pick up his stuff.
Cars and roadways
Police notified Verizon about a fallen wire at Weaver Street and Griffen Avenue May 15. The highway department and Verizon were notified about fallen wires and tree branches on Meadow Road May 16. Patrol notified the highway department about a fallen tree branch on Jefferson Road May 16. Patrol notified Con Edison about a leaning utility pole on Saxon Woods and Boulder Brook roads May 16. Patrol safely removed a low hanging branch on the Bypass May 16. A fallen branch was hanging in wires on Brambach Road May 16. Patrol notified Con Edison. A branch from a tree on private property was hanging over the corner of Richelieu and Jefferson roads May 16. Patrol and firefighters spoke with the owner of the tree. The owner made arrangements to have the tree cut down the next day. Patrol assisted in removing a fallen tree branch from Kelwynne Road May 16. A parked car was blocking a Fayette Road driveway May 17. Patrol asked the owner of the car to move it to a legal parking spot. While conducting traffic enforcement on Weaver Street May 17, a passing car caused patrol's license plate reader to sound. Patrol pulled the car over and confirmed the registration and license had been suspended for the driver's insurance not being in effect. Patrol removed the car's license plates, and the car was towed to the driver's house in Yonkers. She was issued appropriate summonses. A resident discovered a no parking sign with an incorrectly stated date on Dobbs Terrace May 18. Police corrected the date on the sign. Con Edison was notified about an arcing wire at Mamaroneck and Stratton roads May 19. Fallen branches in a Greenacres Avenue yard were determined to have come from a privately owned tree on Greenacres Avenue May 20. Seven car accidents were reported in the village this week.
Noise
At 11:30 p.m., May 18, police advised a small gathering of adults sitting around a fire pit and talking on Wayside Lane that they were being too loud for neighbors. The adults agreed to bring their party indoors. Police advised a group of teens to keep their voices to a minimum in order to not disturb residents in the area of Garth Road and Freightway at 12:30 a.m., May 20.
Lost and found
On May 17, a person reported losing his US passport and permanent resident card somewhere in the vicinity of Popham Road May 13. A police officer found a wallet on East Parkway May 18. Patrol called the owner, identified via his driver's license as a Massachusetts man, and left a voicemail. Later, a person claiming to be a friend of the owner called patrol inquiring about the lost wallet. Patrol told the friend that the wallet could only be released to its rightful owner.
Firefighters
According to Scarsdale Fire Chief James Seymour, firefighters responded to 32 incidents this week. He shared details about the following incidents. On May 14, firefighters were dispatched to a Fenimore Road to check houses for possible gas after a gas leak was found in a nearby manhole. On May 14, firefighters assisted at a car accident on Secor Road. They cleaned up a transmission fluid spill and stood by for a tow. On May 14, firefighters helped a Sycamore Road resident with an accidental lockout. The resident additionally was afraid that a pot had been left cooking on the stove. Firefighters unlocked the house without causing damage and confirmed nothing had been left cooking on the stove. On May 15, a reported burning odor inside a Hutchinson Avenue house summoned firefighters to the house. There, firefighters discovered a fallen tree had pulled wires off a utility pole. No burning odor was detected. Firefighters advised the resident to contact Con Edison. On May 17, a carbon monoxide alarm sounded in a Huntington Avenue structure. Firefighters investigated and found elevated CO readings in the boiler room. Further examination determined an exhaust fan intended for continuous operation had been accidentally turned off overnight. However, it easily restarted upon discovery. Con Edison was called for further examination, since elevated CO readings were still present. Con Edison found an acetylene tank being stored in the boiler room overnight. The tank was immediately removed, since it can result in "false positive" test results. Con Edison is following up. An air purifier was causing an odor in a Heathcote Road house May 20. Firefighters ventilated the space.
Note to Residents
The Village wishes to advise residents that there is a ban on the use of gasoline powered leaf blowers from June 1 through September 30. They also ask you to trim back any plants or trees that may create a safety hazard on paths, sidewalks or streets.

This report covering police and fire department activity from May 14-20 has been compiled from official information.

This police report is sponsored by Scarsdale Security who does more than just security. Contact them about remote video for your home or business. Call 914-722-2200 or visit their website.